Impact investing is made to generate some measurable, positive, and productive environmental and social impacts together with financial returns. The primary objective of impact investing is creating an inclusive environment in which 'the haves and the have-nots' of the world get even access to available opportunities in different domains of life,
The power of capital is essential to every firm in this world. Every investor wants to invest a good deal of capital in the enterprise for making a profit. Impact investing is one such process that makes it happen. – But, along with financial gain, impact investing also ensures the social and environmental growth of the enterprise.
Business is all about making a profit, but impact investing lets you impact your investing process by generating subsequent gain on social standards.
Businesses around the world are opting for impact investing. For instance, JPMorgan Chase, along with the Rockefeller Foundation, Bill and Melinda Gates Foundation, and USAID has done some great work by sponsoring their social finance in Wilmar Flowers in Kenya via ACCF (African Agricultural Capital Fund) that enroll the services of around 2,50,000 smallholder farmers for supplying and exporting flowers.
This post will uncover everything about what impact investing is and its characteristics. So let's get started right away-
What is impact investing? 
To put it on simple words, impact investing is used by the investors intentionally to make a positive as well as a measurable impact on the social and environmental world along with the financial profit.
These investments are not only limited to developed companies. The investors can do it on the emerging or small companies of the corporate world.
Unlike other investing methods, impact investing also targets a suitable financial return from the corporation on the market range.  This targeted process purely depends on the investor's strategy of investing in the capitals.
These impact investing processes deal with many varied subjects like healthcare, housing, agriculture, microfinance, renewable energy, education, etc.
The investing method provides capital to tackle the world's serious issues such as challenges in sustainable development, pressing agricultural land conditions, etc.  Impact investments can target numerous such situations and can generate more specific outcomes.
Investing is purely for making a considerable social impact. However, it cannot be denied that impact investing also generates financial profits simultaneously.
Investors all around the world are executing impact investing in conferring their all-round growth with financial returns. It is wise to implement impact investing rather than that simple investing. Impact investing is made on the capitals of the firm to extract more profit.
With growing demand, the impact of investing is also increasing in the market. It has revolutionized the corporate world with its ambiance of double profit.
Types of Investors in Impact Investing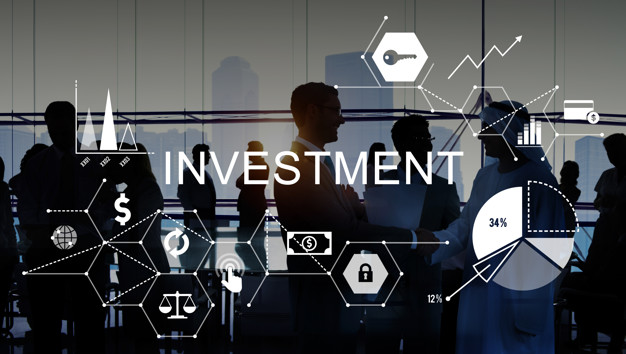 Different individual as well as institutional investors that are trying to make impact investments are-
Fund Managers
Diversified financial institutions/banks
Development finance institutions
Private foundations
Family Offices
Pension funds and insurance companies
NGOs
Individual investors
Religious institutions, etc.
Importance
Impact investing challenges the traditional thinking that philanthropic donations should only address the social and environmental issues, and market investments need to focus on getting financial returns.
This way, impact investments offer more varied and effective chances for investors to promote social and environmental solutions via their investments that further offer financial returns.
The impact investing market offers diverse and viable opportunities for investors to advance social and environmental solutions through investments that also produce financial returns.
Some of the common reasons because of which impact investing is considered important are-
Financial advisors, banks, pension funds, and wealth managers may offer client investment opportunities to individuals as well as institutions who are interested in common or specific causes associated with the society around or the environment.
Different family foundations, along with Institutional organizations, can offer notable assets for promoting their primary environmental or social objectives, and in the process, increasing or maintaining their funds.
Some of the development finance institutions and government investors can offer proof of financial viability for different investors from private sectors. In the process, they can also target social as well as environmental objectives.
All in all, impact investing offers an approach that can help you in building tangible and intangible financial assets commonly at the market rates, plus in this, economic value will never be compromised in favor of social value.
Characteristics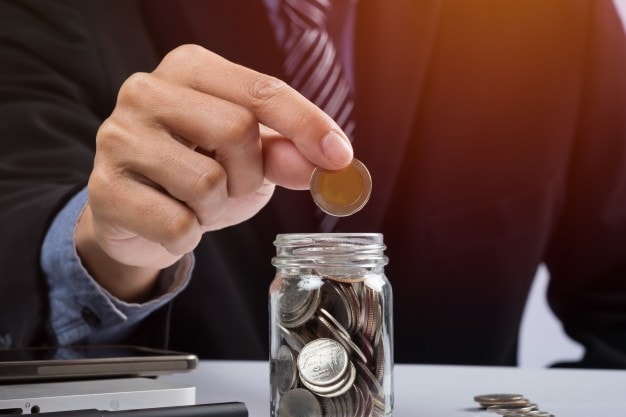 The impact investing definition gets a more precise picture by going through its characteristics mentioned below.
1. Investor's intention 
As mentioned above, impact investing depends on the investor's intentions about their wants.
The investor should have a clear idea of what type of social and environmental impacts they want from their impact investing. Having a clear intention is essential for making impact investing.
2. Investing to generate  returns 
It is always expected from the impact investing process that it will generate some financial returns. It is possible to get small returns as compared to investments. But there is always a chance of getting financial returns with other impacts.
3. Targeting a specific return and asset classes 
Impact investments always target a specific return range and included assets list. It confers the impact of the investments through listings of ranges and assets. Sometimes, the investors get the returns below the market range, but it does not matter more.
The impact of investing is not purely dependable on financial returns.
4. Measurement of the impact created by the investments 
Every impact investor measures its generated impact on social and environmental assets. They measure and report the magnitude of impact generated. It all gets measured by the investors at the end of outcomes.
They also mark the progress of underlying investments throughout the process.  This step ensures the transparency and accountability of the process of impact investing.
How does impact investing work? 
Impact investing has a defined process through which it works in the corporate world. Impact investments or Social Venture Capital generally work for socially and environmentally aware people, DFIs, large corporations, and pension funds.
All these can be directed to achieve specific missions in impact investing.
It comprises the power to unlock and channelize trillions of dollars of private capital for solving large scale complex social as well as economical issues of the world like K-12 education, environmental preservation, child malnutrition, the aging population, social integration, long-term unemployment, healthcare, and many more.
The investments are made to generate more profits on both non-financial and financial grounds.
Funds in impact investment can be harnessed by using some innovative means in Social Success Notes and Social Investment Bonds (SIBs) and Social Success Notes. It can also be done via some investment vehicles such as microfinance loans, investor networks, and web-based investor platforms.
There are some critical elements of impact investing that drives the process. They are as follows:
1. Scaling and identifying capitals to invest 
An investor has to scale up and identify their prospective capitals at which they have to invest during the process.  They engage a varied capital range from the market to invest upon. Bringing some of the big investors in this process will generate more profits and make this process more mainstream. An extensive study is carried out by the investor's team to arrive on a specific capital for making investments.
2. Building the asset list which the investor wants to include for impact 
The above section of this article mentioned that the asset list depends on the investor's strategy and goals; after identifying and scaling up the capital, the investor curates an asset list for generating impact.
Investors include various pressed areas like agriculture, microfinance, basic amenities, etc.  This all impacts the social standards of the world.
After revising all the ramifications of their investments, they invest their capital to generate good returns and a good impact.
Final Thoughts about Impact Investing! 
Impact investing directly challenges the myth that social and environmental issues are only for philanthropic people. The outcome of impact investing does bust the myth. It has revolutionized the corporate world by its robustness and subtleties.
The real impact investing approach includes varied subjects and areas for promoting investments and business.  Many investors are heading towards this to maintain their business as well as social status in society.
What are your thoughts about impact investing?
Do you find it useful in serving social and environmental causes and also offering financial returns?