We have gained a lot in the modern age of digital media and electronic and technological revolution – comfort, ease of living and an increased standard of life. However, we have also lost a vital element that is necessary to fully grasp the meaning and essence of these newly gained luxuries: time.
It seems as if our lives are constantly running against the sand, trying to beat the clock and locked in the perpetual race against themselves. While technology has made us connected like never before in the history of the human civilization, it has also taken away the time that we have taken for granted for so long throughout history. It seems we are simply a phone call away from your next job interview, business deal or meeting.
In this atmosphere of constant pressure to get work done as fast as possible so that we can move on to the next set of things that need to be done, there ought to be little surprise that people are looking for faster ways to write. There are a number of ways to achieve this feat, of course, but that depends on the manner in which you write.
If you write the old fashioned way – using pen and paper – cursively tracing out each letter of each word with a pen held between thumb and forefinger and balanced on the middle finger, then this blog is for you. Some of it might be a bit technical to be applicable to you, but the technical aspects would probably do you good in the long run.
Now coming to the ones who write using keyboards. There are a number of ways to type faster – remember the position of the fingers on the keyboard that are traditionally assigned, unchanged since the day when the qwerty keyboard was invented and keep practicing. But we are not here to give you typing lessons – that's not what we do. No, what we are here to do is to share with you, and your handwriting style, the wittiest and quickest tips to write faster than you would wish you had thought of yourself.
1) Throw Away the Deadlines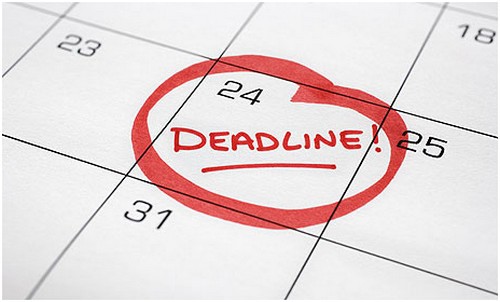 Before you start hollering about how important deadlines are to modern day businesses and how no one would probably pay you if you did not meet the deadlines set by your clients or your boss, let us tell you that we completely agree with you on that, but what we don't agree on is you writing with the deadline in mind. Writing is a – first and foremost – an art. Being a creative pursuit, it cannot be enslaved to commercialization even though it needs its aid to survive.
If you want to write fast, you need to stop counting the daily tally of words you have written per day and get in the zone. If you spend all your time worrying about whether or not you will be able to meet the deadline and try to compensate for time using synonyms and antonyms to cut down on the number of words, then you are done for. We know you have been there and you know you have lost more time doing this exercise than you would have had you written at your own pace and comfort without worrying about meeting the deadline to the minute.
2) Be Confident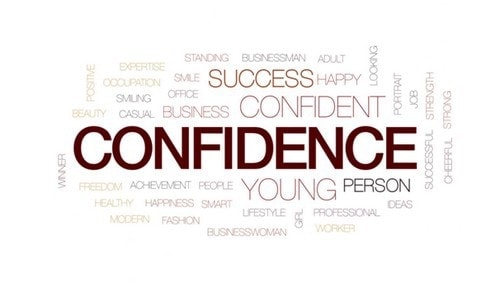 The problem with most writers or bloggers or freelance writers is that they have very low confidence in their own abilities. Sure, there are lots of bloggers and writers out there and a lot of them are good as well, so? We invite you to go out and show us one field of work where there is no competition.
The important thing to remember is that your client or boss or customer chose you because you too are good at what you do and you need to own up to that. Many writers today live in fear that they will lose their gig if their next piece is not up to the mark and as a result of this fear, many of their pieces are of inferior quality.
Is this because they do not know how to write? If so, then how did they get the position they are in in the first place? The only reason is succumbing to fear and a lack of self-confidence. If you have control over what you write and a belief in yourself, then even if one client leaves, you would not have trouble finding many more.
3) Stop Being a Perfectionist
This is perhaps the greatest fallacy that can befall a writer today, especially people who are engaged in the creation of written content for digital consumption. Imagine a situation where you are writing a blog post and are typing away at your heart's content and then you type a sentence and it just does not feel right – a gut feeling that says you can make it better.
So you rephrase it, change a few words here and there, check the dictionary two times to see if the word you just used means what you think it means and then you look at the clock on your monitor and see that thirty minutes have passed by. Thirty minutes of precious writing time in one sentence! Of seven words! In that time you could write at least a hundred words even if you are a turtle at typing. Remember the last time that happened to you? Well, now you know what not to do.
4) Get a Fast Pen
This one is for all of you who are still keeping the tradition of pen and paper alive. For you guys, keystrokes and keyboard typing speeds do not matter since your weapons of choice are different but they too need to be tweaked to provide the best experience to you and to enable you to write faster. The most vital element of traditional cursive writing is the pen and it is important to get your choice of pen right if you want to write like the Flash.
There are a number of alternatives you can choose from – the fountain pen, the rollerball, the gel pen, and the humble dot pen. The fountain pen is the oldest type of pen available today – although the technology in it has been tweaked considerably over the years. They are extremely expensive but they are a pleasure to hold, add class to your demeanor and they write like a charm with no friction at all on whatever paper you write.
However, they are very difficult to master and unless you have ambitions to be a penman then you better stick to the rollerballs. These are a much modern variety of pens with many of the features similar to the fountain pen while discounting the hassle that comes along with them and cost much less too. The other two types of pens are considerably lower on the rungs of quality and ranking in the question of writing instruments, so we will not bother with them, but if you are still curious about the winner of the fight between the gel pen and the dot pen, then read the order in which the pens are listed above again and you shall receive your answer. Moving on!
5) Turn off SpellCheck
Okay, we are also guilty of this one. Microsoft Word's spellcheck function has been a Godsend for many people – especially those to whom English is a foreign language and not a mother tongue. Its popularity is so much that the feature has been copied by other word processors like Google Docs, Open Office and WPS Office.
But this feature is not without its tawdry quirks. Each time it finds a word it does not know – such as a foreign name that is not included in its dictionary – it will run those red wavy lines underneath the word, signifying it as a spelling error. That's not the problem, spellcheck is only doing its job, what it was meant to do.
The problem lies in the fact that we have become so dependent and invested in technology, that we have started to rely too much on spellcheck and giving it too much importance. Many times writers would see that squiggly red line underneath a word and click to correct it only to find that the corrections shown are horrible alternatives and change the meaning of the sentence. And then he goes back to his writing but by this time his concentration has been broken and he has to start all over again from slowcoach to express train. It is, therefore, best to keep spell check reserved for until after the writing is completed.
6) Beat Writer's Block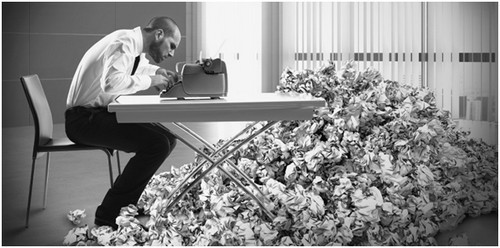 This one is our favorite. Many of us have experienced writer's block at one point or another – that time when you just sit in front of your desk staring at the blinking cursor on the white word document page and you just cannot seem to think of anything to write. No ideas come to you, the inspirations have left you, the well of creation seems to have dried up and left your muse to die of thirst. In this case, ideas – even if they do come – do not make coherent sentences. We know this phase well enough and so do many journalists. Their long experiences of writer's block have made them develop a trick to beat it.
The trick is deceptively simple and easy to execute. All you need to do is write from your heart, write whatever comes to your mind, whatever you remember and you will see that fluency has returned to your fingers and that you are writing faster than ever without worrying about word formations and quality.
7) Use Technology to Your Advantage
All of us have distinct writing patterns filled with phrases and expressions which we use over and over again, often subconsciously, but which nevertheless become our signature mark by which our readers can identify us even if the piece is published without any name or credit to the author.
You can use technology in the form of text expander applications to save you unnecessary keystrokes by storing these expressions and phrases as unique abbreviations which when entered into a word document would expand into these expressions, thereby saving you time and effort. The only catch is you have to remember the different abbreviations, otherwise, the point of the exercise is lost.
Writing is an art and art cannot be rushed. However, writing SEO content is no Shakespeare and in that case, the more content the sooner delivered the better. Thus, these tips and tricks should be enough to get your fingers tingling to race on the keyboard or scribble on that bound journal. Be sure to let us know and happy writing!