A reference letter is also known as a letter of recommendation. It is a formal document that is typed and written in a business-like style. It categorically states about the academic qualifications, character, skills, achievements, personal qualities, and work experience of a specific individual.
A reference letter is written by a person who has firsthand knowledge about the individual in question. He must be able to attest to the character and capabilities of that person and is generally written by someone who is close to that person and knows him well, for instance, a teacher, client, colleague, peer, or an employer.
It can be written for a family friend, student, or a former employee applying for a volunteer opportunity, job position, college application, internship, etc.
Types of a reference letter
The various types of a reference letter are as follows-
1. Professional reference letter 
These types of reference letter are business references written by someone who knows you professionally
2. Personal reference letter 
These types of reference letter are from people who can verify your characteristics and skills
3. Academic reference letter 
These types of reference letter are from people who know you and can confirm your educational qualities like academic advisors, professors, and teachers
4. Employment reference letter 
These types of reference letters are from people who have been associated with you in your past or current employment like colleagues, vendors, clients, co-workers, and previous employers.
Things a reference letter should include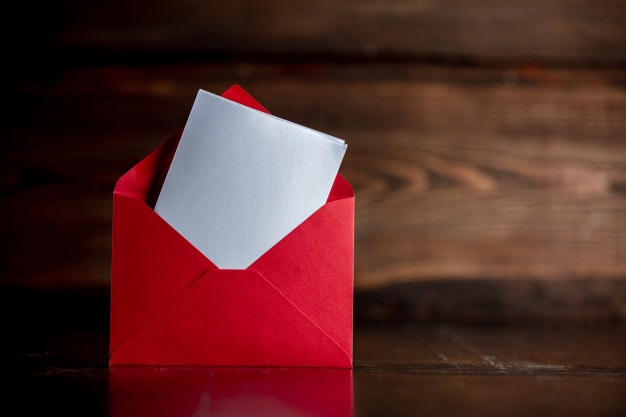 The structure of a reference letter will depend upon the purpose of the letter and can vary a bit. A typical reference letter includes the following-
1. Contact information and greeting 
Start the reference letter by writing the contact information of the person or organization/committee to which you are addressing the letter. The details like the recipient's name and address should be written at the top along with a greeting.
If it is a general reference letter write 'Whom It May Concern' or 'Dear Sir/Madam' and if you know the person then use a business letter format and address it as 'Dear (with the name of that person)'
2. The first paragraph 
This is the paragraph where the writer of the reference letter should introduce himself. Do not write a lengthy note just a couple of lines about your position and qualifications and explaining your relationship with the person you are recommending.
Establish yourself as a reputable source because it is essential that your reference letter is credible and should hold weight with the person to whom it is addressed.
3. Second paragraph 
The second or the middle paragraph of the reference letter should mention details about the person that the letter is for. Confirm the facts that the applicant is going to mention and specify the reason why he is qualified.
It is permissible to use more than one paragraph so that you can share instances where you have observed the applicant demonstrating his exceptional qualities, attention to detail, skills, enthusiasm, and know-how. Writing about the concrete instances where the applicant has excelled will make the letter credible.
If you are a previous employer and are writing a letter for a job applicant, mention the job title and role within the company, his salary when he left your organization, and the period when your company employed the person.
In case the reference letter is for a student, confirm his academic grades so that it can prove useful in his endeavors.
4. Third paragraph 
The third paragraph is about your judgment on the qualities and skills of the candidate. You can also state that you would be glad to re-employ him or that his contributions were much appreciated.
Single out any exceptional qualities that you have appreciated over time.
5. Closing 
It is imperative to close the letter on a positive note. Include your contact details like email address and contact number and show your willingness to receive further correspondence related to the candidate.
Encourage the person to get in touch with you in case of any clarifications and make an offer to provide more information if required. Be positive and confident at the time of endorsing the candidate.
6. Signature 
You should close your letter on a formal note and affix your signature at the bottom.
It is better to write "Yours faithfully" if you do not know the recipient and "Yours sincerely" if you are writing to a named recipient.
Style of a reference letter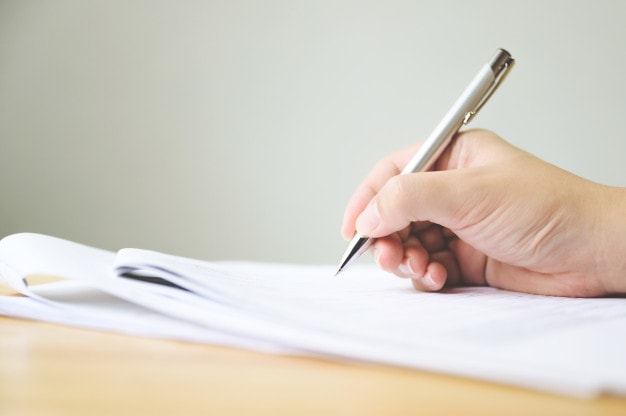 The style is as important as the content of the reference letter. Some significant tips are as follows-
1. Format 
A letter of recommendation or a reference letter is a formal letter. Just like business letters, it should be single-spaced with a space between every paragraph. It is better if you use a 1" margin for the top, bottom, right, and left of the page. Aligning is equally essential and in this format better align the text to the left
2. Length 
A letter of recommendation or a reference letter should be on one page.
It should be focused and concise with a few key points. The appropriate length of the letter must include three to four paragraphs where the words are customized to suit the qualities and information provided by the candidate.
Do not write a very short letter of two paragraphs as it signifies that you are not interested in fully endorsing the candidate.
3. Font 
Using a traditional font is recommended for a reference letter like Calibri, Arial, or Times New Roman. The size of the font should be between 10 and 12 points so that it is easy to read.
You can adjust the font size so that your letter fits on a single page.
Who can write a reference letter?
A reference letter should be written by a person who has a legitimate reason to do so.  One cannot write half-truths or lies in this formal document as it can result in legal repercussions.
The reference letter should be written by someone who can provide a positive reference honestly as the document will help a candidate to achieve a target.
The reference letter can be written by a person who knows the individual quite well. For instance, a teacher is eligible to write it for her student.
The person writing the reference letter must know the person for whom he is writing it in a capacity that gives him the authority to do so. For example, someone who has worked with that person like a former employee or a colleague
Ask people with whom you have a good rapport and who also knows you well to write a reference letter as a negative comment can ruin your chances
When is a reference letter used?
A reference letter is used in various situations for instance-
A reference letter is a must for a candidate who is applying for a job in an organization. It supports his application and verifies it as a true statement.
The HR department is entrusted with the hiring and recruiting of employees for an organization. They consider a reference letter a vital document that supports the information provided by the applicant. For them, it is a testimony to their ability to carry out the job in the best possible manner in their company.
If a student is applying for an academic course, he will have to provide a reference letter with his application to support the documents
A candidate that has been selected by a company for a job will have to provide a reference letter before he signs the employment contract.
If a student is applying for funding then without reference letter his application will not be entertained
If someone is looking to rent a place, then some landlords ask for a reference letter from the previous owner of the place they had rented or from their current employer.
Things to do before writing a reference letter
If you are the one writing the reference consider the following points before writing a reference letter
Do you know the person well enough to write the reference letter is the question that you should ask yourself?
Are you willing to give your honest opinion, and will it prove an essential reference for the candidate? The letter can make or break the career of a person, and if you have any doubts about his abilities and skills you should turn down the request for a reference letter
Ascertain why the person needs the letter because a reference letter for a job will read quite different from the one about the academic position
Ask for a copy of the resume so that you can craft your reference letter accordingly. Get the latest updates and information about the person you will be writing for, as with time, he may have acquired new skills or achievements.
Ask the candidate and gather the details about the person or organization you should be sending your letter to. Who is the recipient, when is the deadline for the reference letter, if there is anything specific field or quality he wants you to mention in his resume are essential queries that should be addressed beforehand?
If you are asking someone to write a reference consider the following points
Ask someone who knows you and is willing to give a good recommendation
Ask for the recommendation in person as it is good manners and most importantly it will help you in understanding whether the person is willing to write a good letter or not
Tell the person why you need the reference letter
Mention details that you want him/her to mention in the letter
Ask permission to keep copies of the reference letter
Send a thank-you note afterward irrespective of the fact that the letter was useful for you or not
Things to avoid before writing a reference letter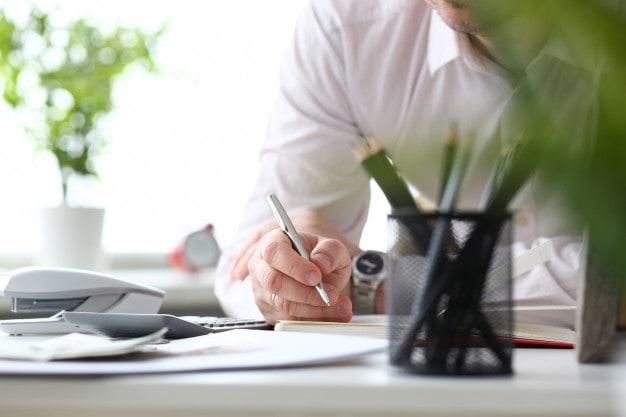 Some of the things which you should avoid while writing a reference letter are as follows-
Never write an informal letter. Casual language, jokes, etc. are not appropriate in these types of letters as they are formal.
Do not mention any negative points or weakness of the candidate as it can harm his chances of achieving desired results
Do not include personal details of the applicant not relevant to the application; for instance, information related to his health, age, nationality, religion, race, etc.
Do not write anything that can be considered libel
The most important thing to avoid while writing a reference letter is silly mistakes like spelling mistakes, typing errors, incorrect grammar, etc.
Reference letter template
The template of a reference letter looks like the following-
Date
Name of the addressee] For instance, Adam Gilchrist
Position of the addressee] For instance, Head of the technology department
[Business address of the addressee] For instance, 20/2 Park Lane, Birmingham, United Kingdom
Dear [Name] / To Whom It May Concern
It is a pleasure to recommend the name of the candidate, for instance, Diego Maradona] for [Target position like Assistant Technology Head]. He has been a part of our company [Name of the company, for instance, ABC Company] as [his former job title for instance Analyst] for [number of years, for instance, two years] and was an essential part of my team [your job title for instance Manager of ETC division].
I have found him to be dependable at all times, and he has been an integral part of my team. [Here you can state an activity or project that you have worked on together].
His expertise in [specific subject] has helped the team in achieving impossible feats. The name of the candidate] has gained the trust and respect of everyone he has come into contact with. At all times, I have found him helpful in his endeavors to take the whole team forward without thinking of personal goals.
I recommend the name of the candidate] as the best possible candidate to join your organization [Name of the company]. He will be an essential asset, and his experience an advantage for the company.
I am happy to provide further information about any specifics if required or open to any discussion about [the name of the candidate]. Please feel free to contact me at [Your contact information]. Thank you for your time.
Yours faithfully
[Your name] for instance Rachel Strong
[Your job title] for instance manager of ETC division
Conclusion
A reference letter testifies to the fact that whatever is written in the letter is correct as per the knowledge of the writer. It is an endorsement from someone important whose words matter.
Writing is a significant task that needs full concentration, understanding, and participation so that all the elements can be incorporated formally. A strong reference letter is a powerful recommendation that can take the candidate one step closer to his goals.
Liked this post? Check out the complete series on Careers