Are you aware of the fact that an estimated 2.4 million emails are sent on an average per second, and that is seriously an impressive number? Another fact that will shock you is that most of the senders are unaware that there is a typical way of writing a professional email that should be adhered to in the professional world but is ignored most often because of ignorance.
Have you ever wondered why you are not getting the desired response to the email you had sent?
Well, the recipient might be knowledgeable about the correct format and was shaking his head at your lack of knowledge, and that is why he did not consider your email worthy of a reply.  Casual email is ok amongst friends and families but not as work correspondence.
A correctly formed email is a reflection of the sender's capabilities. It projects him and the business he is representing in a good light. It has become essential to follow the proper etiquette of writing a professional email for maximum impact.
7 Steps for writing a professional email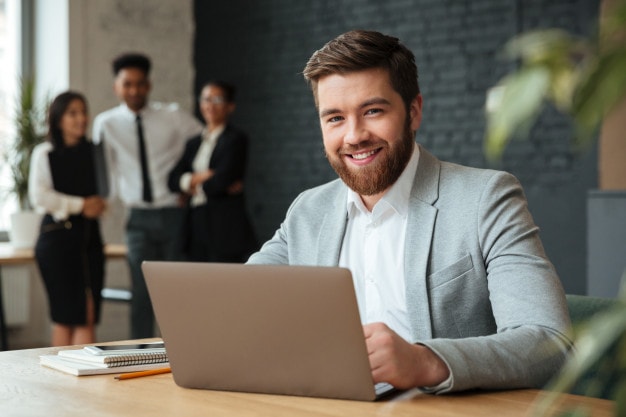 If you are looking for a tutorial in creating professional emails, then follow these simple steps.
1. Know the audience
Until and unless you know your target audience, it becomes impossible to relate yourself with the recipient and write an email that will find favor with him. Know who you are reaching out to.
If he is acquainted with you, then the context should be less and, if not, then comparatively more. The next question to consider is whether you are sending the email to an appropriate person and do you have the right email address to send it.
Keep the email free of the casual tone and informalities if you are looking for ways to write a professional email. Match the tone of your email with the audience to get it right.
2. Identify your goal 
What is the purpose of the email is a million-dollar question upon which the actual content and format rest. Identify what action you want them to take after receiving the email.
Ensure that the content supports the supposed action if you are looking for ways to write a professional email. The sender can use formatting, for example, the inclusion of a numbered list or bullets to his advantage.
3. Keep it concise 
An email should be as brief as possible without missing any relevant content. Remember, in this fast-paced world, people receive hundreds of emails, and they have very little time on their hands to read each one of them.
If you are looking for ways to write a professional email, it should be concise. The number of subjects should be preferably one so that both the sender and receiver can concentrate on it. Too many subjects will make the email lengthy and confusing for the recipient.
Use simple sentences that are short and relevant to the subject. Remove extra and irrelevant information along with filter words to maintain its professional nature
4. Ask the least number of questions 
It has been proved that the email with only one question receives the most replies.
All other numbers become too much and can easily overwhelm the recipient. Ask the least number of questions if you are looking for ways to write a professional email.
5. Proofreading 
An essential part of an email is proofreading. People often forget to proofread, and it can have severe consequences. Email is a professional and formal letter, and mistakes often ruin it.
Take a moment to go through the email diligently to make sure that all requests are easy to understand and do not look presuming on your part. Check for grammar mistakes, spelling errors, and even syntax errors. Check whether the information regarding the sender, the subject, and the context is clear. Sometimes people mention attachments and forget to attach it.
This will reflect your unprofessionalism hence check it once again to avoid such mistakes. An email that is free of errors shows diligence on the part of the sender and reflects professionalism at its peak.
6. Using etiquette 
Just like a formal letter, an email also needs a proper greeting. It depends entirely on the recipient. If he is known to you and on friendly terms, it can be semi-formal otherwise go with a polite and courteous greeting to be on the safe side.
Be considerate of the time and make sure the recipient is not getting it at an absurd hour.
Make your sign-off the best to capture the attention of the recipient. In case of any doubt choose some reliable sign-offs like Respectfully, Best regards, Appreciatively, Yours truly, Sincerely, etc
7. Follow up 
If you have sent an email to someone, it becomes essential to follow it up if you are looking for ways to write a professional email. Sometimes your email becomes a part of the crowd and can be found in some corner unread.
A follow-up message will remind the recipient that an earlier email was sent that he might have forgotten to read.
Formatting of a proper email
Consider the following elements while formatting your email-
1. Subject line 
An essential part of an email is its subject line. Sometimes it is more important than the content because whether the recipient will open and read or discard the email depends on this subject line.
It should be a simple and short phrase that summarizes the reason for communication in a precise manner. A subject line is essential in a professional email as it lets its audience know what to expect in the message.
2. Salutation/greeting 
The salutation is a greeting and is the first line of the email, just like a formal letter.
It can be Dear Mr. Marday or Hi Mr. Marday and is dependent on the recipient. If it a first-time email to an unknown person, you can address him by his title, but in case he is an acquaintance of yours, it is acceptable to address him on a first-name basis.
3. Length 
Keep the length of the email as short as possible. Just add essential information only.
4. Body 
The body of an email should be precise but must also include the full message in as little words as possible. It should have a first line that acts as a connecting statement.
The body must include information about who you are and why you are reaching out.
5. Closing 
The last line of the email before ending it with a signature is known as the closing line. It is a sort of wrap-up and must reiterate the vital point of your message.
6. Signature 
An email should end with your signature, where the sender will have to mention his name, title, name of the company he is representing, and his email address.
Some people at important positions have a fixed signature that is added automatically to the emails they send.
Things not to include in the email are
1. Emoticons 
Emoticons can be used only in case of personal emails and is a strict no-no for professional ones
2. Font style 
Coloured or elaborate fonts are not considered a part of the professional email and should be avoided. Similarly, italics and bold email in bold letters also look like the work of an enthusiastic sender and should be avoided at all costs.
Samples of Professional Emails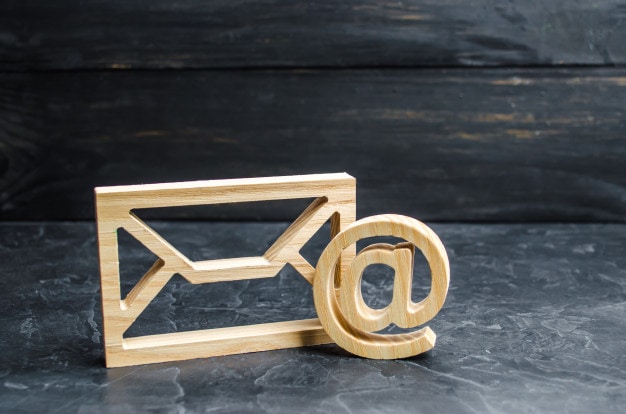 Some email samples are mentioned below –
A resignation letter
Subject line: Resignation – Michal Smith
Dear Mr. Faraday,
This is to inform you that I am resigning from my position as the chief medical officer at AMRI, effective July 25th.
Working here has been a pleasure as well as an education in itself, and I am grateful for the opportunity. Due to unavoidable circumstances, it will not be possible for me to continue with my position.
I will offer all the possible help during the transition period.
Sincerely,
Michal Smith
Email to a group
Subject line: Cancellation of the team meeting
Hi team members,
This is to inform you that the team meeting that was scheduled for this evening stands canceled.
My sincere apologies for the late notification, but it has been decided just now because of unforeseen circumstances.
We will reconnect again at the same time next Thursday
Thanks,
Vishal Bhardwaj
Assistant Manager
ABS Company
Follow-up email
Subject line: Re: Availability for the seminar
Dear Ms. Katherine
This is to check your availability for the seminar that is to be held on July 20th. Just let me know about your participation so that I can send the invitation card.
Thank you
Sydney Black,
Assistant
XYZ Company
5 Tips for ensuring a professional email 
It becomes essential to go through the following steps before a single click that will send the email to its recipient
Make sure that you have written the subject line, included a salutation and signature, and are sending it at the correct address.
Fill in the BCC to send a copy to yourself so that you have a record of the message
Proofread and check spelling, capitalization, and grammar to avoid errors
Send the email to yourself before you send it to the recipient. It will help to identify any errors or mistakes in formatting etc. If everything is as it should be then hit the click button and send it to the person who was meant to receive it
Set up folders to file your copies. This will make your work easier later on
Conclusion
Remember, a well-written email is a concise and clear message that is understood and accepted by the recipient. Times have changed significantly in the last decade, so the email has become a vital communication tool in the professional world.
It is needed simply everywhere, for instance, networking connections, looking for work, offering work-related information, a thank you letter, etc.