Are you new to Facebook and wondering how to use Facebook Live?
Well, my friend, there could be any other place better than this for that. We are going to tell you all that you need to know about Facebook Live and how you can use it in order to gain the followers that you want.
There is no doubt about the fact that the entire world is fascinated with the videos. Live streaming is one of the best things that have ever happened to us. Now, Facebook has also joined the group of live streaming with the help of Facebook Live.
Imagine being able to sit in your home and get to connect with hundreds of people from just a single desktop or mobile screen. Well, that is Facebook Live for you, people. With this amazing tool, you will be able to stream your videos live to people who are sitting in front of their screens waiting for your posts from the channel.
Facebook live taking Facebook Marketing to new heights. Stats are also confirming the increasing popularity of Facebook live.
Let us have a close look at some of the important Facebook live statistics-
The popularity of Facebook live stream has increase more than 300% since its rollout
Facebook live videos are watched 3 times more compared to videos that are not live
1 in every 5 Facebook video is a Facebook live video
Facebook live videos get a comment with 10 times faster rate compared to non-live videos
This is not just for entertainment purposes for people. You might not realize it yet, but with the help of Facebook Live, most of the brands are creating awareness for themselves by offering live video streams from their pages.
If you too have such a dream, then we are here to help you out. Want to know how to use Facebook Live in the best way?
Well, stay tuned to find out.
Importance Of Having Facebook Live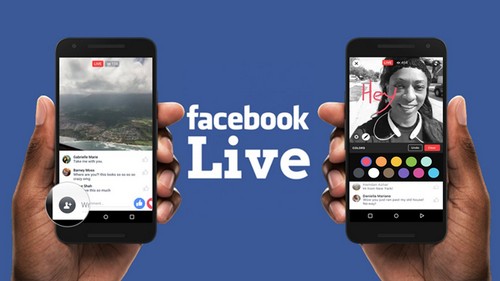 Before we actually dive into the details of how to use Facebook Live, it is important to understand why people are so obsessed about this in the first place.
You see, Facebook Live isn't just a way to make communication with the people but there are some other uses as well. Here we are going to present you with some of these uses which would definitely be a help for sure.
1) Connecting With The Audience
We all know that these days people want to have human interactions in the best way possible. Just posting once or twice a week on Facebook isn't really going to help you in getting the followers that you want. You need to make sure that you put in the additional effort.
For that, you need to know how to use Facebook Live. With this, you will be easily able to connect with the audience that you have. Having interactions that are Face-to-Face certainly bring out great results. So, why not try that out?
2) Answering Queries In Real Time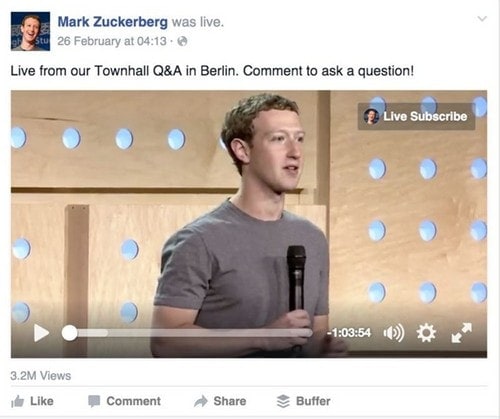 Who said that the interactions that you have with your audience have to be on the Facebook page itself. We mean, if your audience has any question for you, why would they have to wait for your reply to them via texts?
Video streaming is a tool that anyone can use and answer all the questions that people have and that too in the real-time. So, why don't you use Facebook Live for that? You will be able to answer more questions and people don't really have to wait for it.
3) Showcasing Events
Suppose you have an event that you want your followers to attend. You put the ad on Facebook and most of them are going to attend that. But what happens to the people who aren't able to attend the event? Well, this is where the Facebook Live streaming option can help you out in the best way.
If you know how to use Facebook Live, then you will be able to broadcast all the events that you have and show it to the users who aren't really able to be a part of the event. Whether you are a speaker in any event or just have a mixer that you want people to attend, this tool can help.
All you have to do here is go live with the help of this streaming option and your viewers will feel like they are attending the event with you. Doesn't that seem to be absolutely amazing, people?
How To Use Facebook Live : Getting Started
Was the inspiration enough for you to opt for Facebook Live streaming now? Well, if it was then it is time that you learn how to use Facebook Live with the help of the steps that we are going to mention below.
These are the steps that are going to be your help when you want to create the best Facebook Live videos of your choice. All you need to have is your laptop or your mobile phone and you are all set for it. Make sure that you follow all the steps carefully and you will easily be able to use the Facebook Live stream in order to connect with the hundreds out there.
1) Click On The Button For Live Video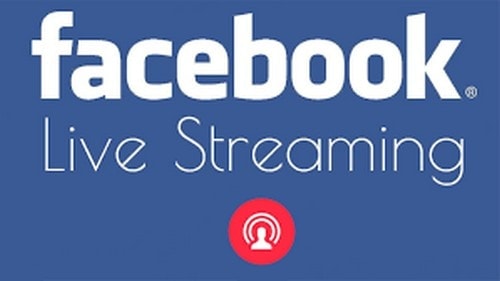 The first step that you need to take when you are starting out a live video is to make sure that you go to the page that you have. It is on your page that you will find the button that you need to click in order to start the video live.
Well, there are many different locations where you will be able to find the button for the live video. If you have a mobile device with you, then you need to go to the profile that you have and not the company page. You will see the button for the live video there and you need to click it to get your live video started.
However, things can be a little bit different on the laptop. You will find a box there that has the option of the Live Video Streaming. All you have to do is click on that box and your live video will start immediately. Doesn't that seem to be a simple option, people?
2) Have A Great Description
What do you think is the first thing that people are going to see when they click on the profile of yours? Well, it is the video description that you have of course. Now, if you want to make a good first impression, then you have to do it with the help of your description.
This is one of the most essential pieces of advice that we can provide you with. Without having a description that is compelling and click-worthy, you will not be able to exactly entice the viewers, which is the whole point of staring a live video.
Do you want to have more and more visitors for your live videos? Well, you need to make sure that your description of the video is worth clicking for. Having a direct, informative and appealing description with some mystery element in it, is the perfect way to go. Just try this step and see the results for yourself.
3) Make Sure The You Are In The Correct Position Before You Are Live
Before you actually click on the Go Live button on your profile, you need to ensure that you are in a state to make a live video. Put on the finest pair of clothes that you have. You need to style up your hair if possible as it is going to help a lot. You don't just make a live video without any effort on yourself, right?
Make sure that your position is correct as well. You can face the window if you want direct light on your face. This will be more casual and friendly. What is the use of having a live video if people aren't able to see your face, right? This way, you can attract more and more people to your video.
4) Click On The Finish Button After You Are Done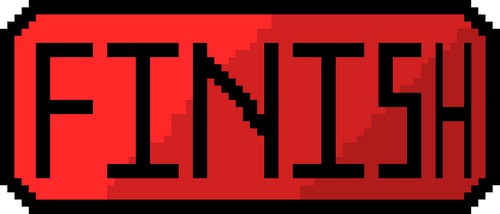 You cannot just leave your viewers hanging on the live video, right? You need to end it in a proper way so that they know that the video has come to an end. Use the button on the live video page that says 'Finish' when you are done with your video.
However, you do need to make sure that you properly sign off from your viewers. Make a closing statement so that the people can be aware of. This will be a great help. It might come off as a little bit rude if you just sign off like that.
Conclusion
Even if you are not on the live video after you have clicked the 'Finish' button, the video will still be available on the Facebook page for some time. This is for the people who join in a little bit late for the video.
Well, these are the tips that will tell you how to use Facebook Live.
How you would be using Facebook live to promote your business on Facebook?
Looking for Facebook live video ideas? Then write to us about your business in the comments, and our team will be guiding you in the process.