You are quite interested in running your own business! Aren't you? And that is also online. Then this post is personalized to you. We will be covering some of the essential tips to start an online business that can empower your vision to meet reality.
Having a business mind is a great thing. You must have some creativity of your own which you want to showcase. But the truth is, doing in today's time is solely based upon your expertise in including digital means for widening, promoting, and advertising.
Technology is developing day by day, and people are taking this advantage and making their businesses more encompassing and stronger.  You can just create your business market by connecting numerous people online.
Purchasing, selling, renting, promoting, and many other business-related activities, you can do it online. For that, you always need to see some tips to start an online business. So let us have a look at those here and now –
Table of Contents
Steps to Start an Online Business
Some Basic Tips To Start Online Business

Making A Particular Choice
Networking
Promoting business via Videos on YouTube
Investing Time On Graphic Design
Understanding SEO
Knowing The Competition

Mistakes To Avoid while starting Online Business

Focusing On Little Things More
Worrying Less About The Money
Avoiding Customer Support
Trusting On The Early Hires

Conclusion
Know All About the Tips to Start Online Business
As per the stats, when businesses spend around 1$ on Google Ads, they make around 2$ ROI.
Plus, if your business has an online presence and you are running an Ad, more than 64% of consumers will click on your ad.
So, starting a business online is, for sure, going to be more productive for you.
Let us have a look upon some easy steps of creating a business online-
Steps to Start an Online Business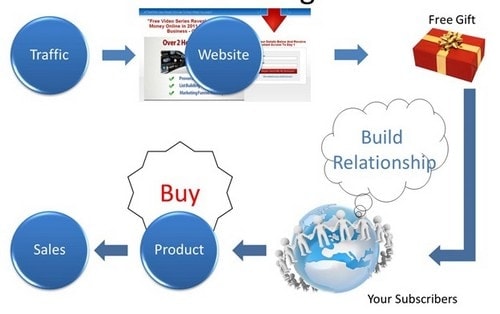 Know USPs of your products or services and define it adeptly. You need to project yourself as an expert
Complete the registration procedure as per your state's laws
Then you need to find out the best-suited domain name for your business
Choose a hosting service that can be useful in the long term functioning of your business
Now, you need to create a website whose design should be fitting to the kinds of services you are going to offer. A little bit of online research would guide how to create a website
Then you should be incorporating an e-commerce software, so your customers can go through your products and make the purchase
Setting up a merchant account for the processing of payments via different modes can be done here
Finally, you should start selling your services. You should add content to your site here. The use of Social media for promoting your business online is inevitable in today's time, and you ought to do this.
You can use paid ads and affiliate marketing for taking your online business to the next level where your ROI is only going to increase.
Now, let us delve into some of the best tips to start an online business-
Some Basic Tips To Start Online Business
1) Making A Particular Choice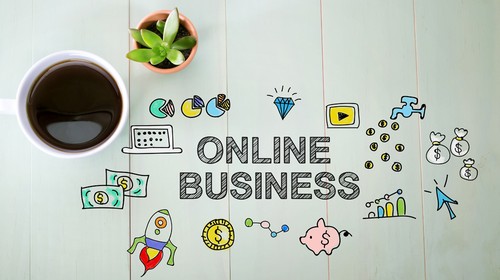 In general, most people come with traditional different kinds of business. For example, corner stores, fancy cafes, trendy hubs, skyscrapers, etc. Starting a business requires lots and lots of work.
 You must have some good location; there should be a proper capital, some unique design in the interior, maintaining the property, establishing an inventory. You must have some good staff to work in your place.
At many times traditional businesses are faced in contrast with the online business. You need to make a clear thought about your business so that you can invest your money in the right place and the right time.
Well, going digital is always a good option. You can create your website and start your business right away. Make your place in the digital world and connect with the audience globally.
2) Networking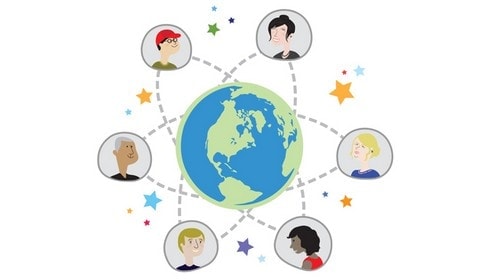 So, we all know networking means king. Social media is offering tremendous opportunities to the online business owner. Popular websites like Facebook, Instagram, twitter where you can easily promote your business deals.
During earlier centuries you need to advertise your product on television, radio and broadcasting channel. But lucky enough, it is the digital world today.
You just need to open your site and can reach to the clients, readers, and your potential customers from every corner of the world.
So, being active on social media makes your business smoother. You can stay engaged with the audience all the time. Make social networking sites as the core of your business. This is going to decide the ability of your working platform.
If you want to grow your platform, reach out to those people with the same interest as yours. You must take some definite interest in your targeted audience and your followers, and you are all prepared.
3) Promoting business via Videos on YouTube
Well, videos are making a proper interest in the audience and becoming popular. And YouTube is the best website for those videos. Become a blogger on YouTube. You can just add a blog on selling your products.
 You can share your stories on it, and it will provide valuable content to your targeted audiences. You can get the full opportunity to speak in front of your customers.
This is a good way where you can share your thoughts without expending much money and time. You can just make those videos at home with your Smartphone.
 It needs minimal effort and pretty easy to do. Isn't it?
4) Investing Time On Graphic Design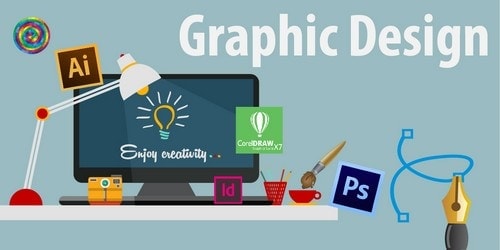 Have you ever experienced with some good quality sale pages? Some pages with good images of the product can suddenly catch the eyes of the customers. The only key is graphic design.
Well, those designers can communicate with people visually. They design sale pages, web pages, logos, and many more exciting pages just to make it more fascinating.
You just need to have some creative thinking about visualizing things, and you are all set!
5) Understanding SEO
Alright! So, search engine optimization has great importance when we talk about online marketing. You must understand the strategy of SEO. Google is the greatest website that connects several other sites.
If you want to connect with the other website, and also you want them to link you back, you must have some internet strategy. Share and update your posts regularly on your feed.
Notify them whenever you post something on your site. This will help you in search ranking on your website.
You must know the critical factor by which you can get a higher place on Google search. Try to give the best quality content and interesting video clips on your feed.
6) Knowing The Competition
So, one of the most important factors is to know who is your competitors. You should stay alert all the time. You need to keep your eyes close to the products which are new, trendy on the market.
Always stay tuned with the strategies they are applying for their websites. Always be aware of your targeted audiences and find out the key to choosing you.
Now, let us have a close look at the mistakes of your competitors and try to stay forward.
Mistakes To Avoid while starting Online Business
Often while starting an online business, people tend to do several errors that can cost them huge. Here are some of the common mistakes that you should avoid to start up your business efficiently.
1) Focusing On Little Things More
It is understood that some people turn out to be perfectionists, but when you are the entrepreneur of the company, you should be aware of your priorities.
There are several times when people tend to focus more on smaller things such as how the card should look like and other similar stuff.
It is not that these things are not necessary, but it is essential to keep the things arranged on the priority list so that you can complete the important things first.
When the website of the company is not ready yet, there is no use of finalizing the visiting cards where the website address is printed. The customers will have the card in their hands and will try to visit the website.
Don't you think this will be a terrible impression when such people land upon an incomplete website?
2) Worrying Less About The Money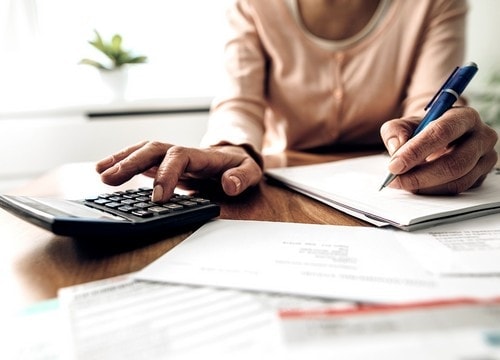 Often people to provide the best forget that money needs to be used wisely. Some so many people keep on investing money on the best things and then finally end up having nothing in hand.
Then, they keep up expecting to have a good profit so that they can have some funds in hand.
This is a terrible practice. You should always plan about financial matters so that you can be financially independent always.
3) Avoiding Customer Support
Another big mistake that many of the companies do in their early days is that they ignore the importance of customer care. Such companies may think that the first goal is to settle down the company thoroughly and provide the best products to the customers.
But it has to be understood that sales and the after-sales service go hand in hand. If the customer care service is not there, where will the customers contact when they have a problem or if someone has a query?
Such mistakes often lead the customers to put up bad reviews and comments online even when you are providing great products to the customers.
4) Trusting On The Early Hires
If you have hired a team and you trust them entirely with your business operations, and you are focusing on something else, this can be a great mistake that you are doing.
You cannot be sure how the employees are working, especially when the company is at its initial stage.
It is essential to have a look at each and every step and function of the company at least till the time the company has got hold in the market.
Conclusion
So, these were some of the best tips to start an online business that will, for sure, empower you to run a successful business on the web.
Are you still having any doubts about the successful channelization of online business? Share your queries in the comments below, and our experts will guide you in the process.