If you are into the jewelry business, knowing how to start jewelry business online will for sure multifold your sales and profits.
This is going to be one of the most effective ways in widening the reach of your business, generating more leads, and ensuring more conversions.
Be that as it may, many others don't know how to start jewelry business online. They don't know where to start, and they don't even know what to do once they have started the business.
Most of the times, people are also confused about the capital that they have.
So, there are certain things that you need to think about when you need to start up a particular jewelry business. There is no doubt that you will have the profits for sure if you consider these factors carefully.
Well, if you need some help in knowing how to start jewelry business online, then the tips that we are going to discuss will for sure help you in the process.
So, without any further ado, let us have a look at some of the most important tips for the jewelry businesses online –
 Some Tips On How to Start Jewellery Business Online
We completely understand that it can be a bit difficult to start a jewelry business online if you don't have an idea about anything. Well, you don't have to worry when you have us to support you with everything that we have got.
Well, with the help of our tips and tricks, we are pretty sure that you will manage just fine. So, don't forget to follow what we have to say here. You will be impressed with the results for sure.
1) Make Sure That You Have A Website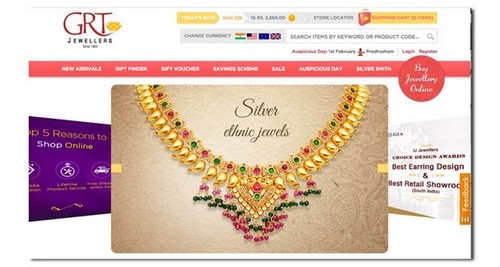 One of the most important things that you need to take care of when you want to learn how to start a jewelry business online is to have a particular website. Don't tell me that you didn't know that already by now.
Without a proper website, you will not be able to make sure that your business is launched correctly. So, the site is the key. Gone are the days when people used to look at brochures to know about the products. The times have certainly changed by now, and if you want success for your online business, then the website is something that you have to invest in for sure.
You need to pay attention to picking the right Domain name for your site. It should be related to your business name.
2) Organizing Is The Key
If you have a few days left for the launch, then it is the time to start grinding up the gears people. You need to make sure that you already begin the grouping of the designs that you have.
You must remain organized before the launch of the business because it is going to be crazy after you launch your website online. Make sure that you think about it because it is essential if you want to learn how to start a jewelry business online. If you do this, then the results will be amazing for sure.
There are so many things that you need to do to get things organized. You need to put different products category-wise so that it can be easier for you to put them for display on the website.
Also, you need to take pictures of the products individually that has to be put up online. Make sure that the images captured are clear and professional. Also, the pictures need to be captured from different angles so that customers can have a view of the product properly and can decide correctly.
3) Perform Legal Duties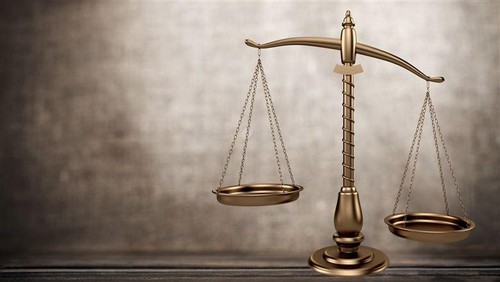 When it comes to setting up any business online, there are some legal responsibilities that you have. If you want to make sure that you get the best result, then you need to fulfill these responsibilities.
Well, that is something that is called textbook knowledge, and you need to know about it for sure. Otherwise, you might just end up messing things up more. So, make sure that you are always right on the legal side. Give the proper details and perform all legal duties, no matter how long it takes. You will see that the results are amazing.
There are several things to be done, such as getting a trade license at your name, knowing about your taxation obligation, and many more. For your taxation, you may also have to hire an accountant who can keep track of your accounting and can also prepare your taxation well so that you do not have to face trouble at the end of the year.
Also, you should make sure to get your precious jewels marked under hallmark so that you have maintained proper quality in your deals.
4) Look Into The Design Promotion
Well, without the comprehensive collection of jewelry, you will not be able to make the website a success for sure. So, you need to make sure that you concentrate on the important bits and pieces first.
This is another one of the most important things that you need to concentrate on if you want to learn how to start jewelry business online.
Whether it is the designs that you already have or you need to make them from scratch, make sure that you are already looking into it. Also, the quality of the designs needs to be better as well. So, make sure that you hire professionals to do that job for you.
The competition is quite strict out there, and hence you should provide your customers with such masterpieces that can boggle the minds in the first look itself. To have such designs, make sure that you are bringing in unique styles and innovations in your jewelry patterns.
5) Digital Marketing Is Important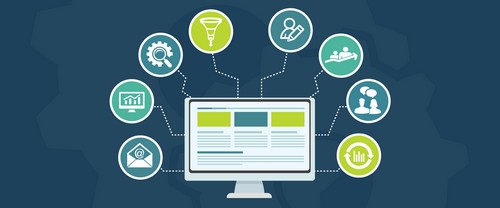 Well, no online business will ever be able to see the light of success without the help of digital marketing. This is one of the most important reasons why people want to invest in the different strategies of digital marketing.
With the help of digital marketing strategies, the business will boom in the best way. So, why wouldn't you want to try this method out? We are pretty sure that the results you find will be beneficial for sure.
One of the most important parts of the digital marketing campaign is a website. When you are getting a website for your products to be displayed, you should have a properly formatted site so that the viewers can come up on the site and should not leave the site without making a transaction.
Some of the important factors that you should surely have in your site are a proper Homepage, different product pages to display products category-wise and also individually, and a page for contact details.
To make the site even more interactive, you can also add up a chat box where you can have automatic chat assistance so that the customers can get greeted each time they visit the site, and also the problems can be resolved instantly.
SEO of your jewelry site is an important thing to learn how to start Jewellery business online. Being aware of relevant keywords of your niche and running a campaign as per that would for sure be quite effective for you.
Different digital marketing strategies that can be helpful for you-
SEO
Social Media Marketing
PPC advertising
Email Marketing
Video Marketing, etc
6) The Shopping Cart
When you are setting up an online store for your jewelry, you must have the right shopping cart ready.
The shopping cart of any website is quite important because it performs a number of functions such as collecting the products that the customers have chosen, getting the billing done, reflecting discount coupons on the total amount, saving the address of the customer, and then taking care of the shipping details.
Also, there are some other functions, such as taking care of the return policies or the exchange policies on the products.
The cart also manages the payment modes, and you should make sure to add up all the possible modes that can make shopping comfortable for the customers.
7) Go Social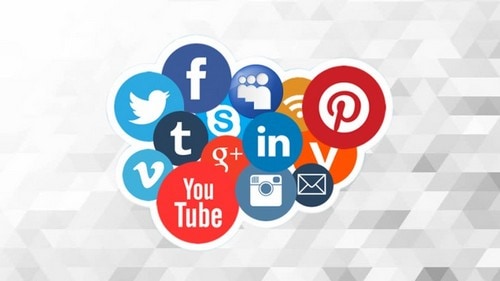 Well, you shouldn't underestimate the power of social media, and we are here to tell you why. With the help of social media, you will be able to promote your business in the best way to millions of people that are in there.
That is why most experts recommend that promoting the business on social media platforms such as Facebook and Instagram would be the best idea for sure. You can run ads or can come up with various marketing campaigns such as a lucky draw or some kind of games that can promote the brand and bring in traffic on the site.
In Conclusion…
So, these are some of the most important tips that will help you learn how to start a jewelry business online. Follow all the tips that we have, and you will see positive results.
Having any queries for the promotion of your jewelry business online? Ask our experts in the comments too.