Investing is referred to as a way of allocating money for price appreciation or in simple terms as a method to generate a profit or an income. Individuals generally start their investing endeavors either in business, bonds, commodities, fine art, antiques, gold, real estate, or the share market.
Investing is an art that looks daunting at first, but with time the investor gets a viable grip on the basics and can understand and take part in the process.  He can earn money on his investments through dividends, interest payment, and appreciation
An investor starts investing to earn money, but it has its share of risks. The bigger the risk, the better is a chance of earning big bucks. Investors can minimize the risk factor by diversifying their portfolios.
Are you a new investor who has yet to learn the ropes of investing? Are you finding it intimidating? Are there lots of questions in your mind but no answers? Do not fear because we have compiled this detailed guide that will help you Invest Money.
The 7 Steps for investing Money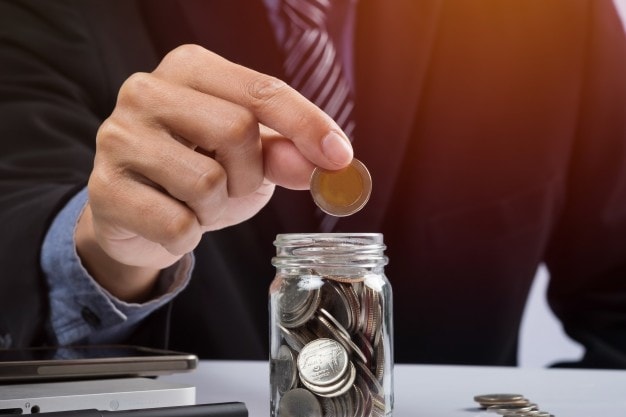 1. Create a strategy 
Creating a viable strategy is the first step in any process. Think objectively and decide how much money you are going to invest and what is the best way to get a good return on your investment if you are looking for ways to start investing
Choose a scheme that will offer compound interest as it means that your return will also start earning a return, and so on if you are looking for ways to start investing.
3. Start small 
Do not wait for things to get better so that you can invest a hefty amount. Think big and start small is the mantra if you are looking for ways to start investing. Some funds allow small investments that have proved fruitful over the years.
Better choose them so that with time you can develop the habit of investing
4. Understand your options 
There are numerous investment opportunities, for instance, mutual funds 401(k), Roth IRA, stocks, bonds, etc. Conduct thorough research and then decide if you are looking for ways to start investing.
5. Diversify 
Never put all your eggs in a single basket as the risk of loss is high. Diversify your portfolio so that you can emerge winner no matter what the economy or market condition is.
6. Take the help of a professional 
This is a new road if you are a beginner and can prove dicey in the beginning. Hire the services of a professional advisor or investment firm to make your path smoother and receive advice on your various investing options.
7. Evaluate regularly 
Investing is no doubt a good idea. Still, it is essential to keep track of your investments and evaluate them regularly so that you can make changes if required. Understand what things are working in your favor and which ones are going against you.
Learn and make changes accordingly.
Various types of investments
Take the help of an expert at the beginning of your investing journey so that you can understand the ropes correctly. It is best to continue with the services of an investment professional as he can give you tips at regular intervals and guide you through this complex maze at every problematic turn.
The financial consultant should be qualified in his field so that he can answer all your questions regarding investing appropriately, for instance, how much to invest, how and where to invest, what are the available options, and what are the key points that an investor must always be on the look-out for.
1. Make adjustments in your budget for the retirement plan 
The first rule of investing is to make room in your budget for investing purposes. How much are your earnings and how much do you save after all the expenses is an important question that should help you to think things through.
Suppose a person saves 1000 dollars every month, and now it is upon him to decide how much does he want to invest; will it be a monthly occurrence or a yearly one, and most importantly, where does he want to invest.
Experts generally advise beginners to start with 10% to 15% for your retirement plan, although they can reduce or increase it depending upon their needs and wishes. Remember, even a small amount of investing, if done regularly and diligently, will be able to create a lump sum amount for your future because of the compound interest.
2. Invest in 401(k) 
If you are a salaried employee, then one of the best ways to start investing is through 401(k). It is a savings plan where the employee contributes a portion of his earnings into the retirement savings account, and the company or the owner makes a matching contribution.
The employee should make inquiries about the maximum contribution that a company will make and plan his 401(k) accordingly. Suppose a company has provisions for 3%, then the employee must match that amount because the money that the company is investing for him is free. The best thing about this scheme is that it is an automatic deduction from your salary.
There is no need to worry or remember every month. Moreover, it is under the tax benefits scheme where the employee will have to pay the tax only once when he withdraws the fund. Consistency over a lengthy period will help the employee to create a healthy savings account.
3. Invest in Roth IRA 
Individual Retirement Arrangement or Roth IRA is a savings plan for retirement purposes. The investor will have to pay taxes on the amount he puts upfront so that the investment can grow tax-free.
This means that the person will not owe the government anything and will not have to pay the taxes at the time of withdrawing the fund. It is also possible to automate the Roth IRA plan so that you do not miss out on any payment.
Moreover, it will ensure a regular payment so that at the end of the implied period, you can have a hefty nest egg at your disposal.
4. Invest in mutual funds 
It is always essential to invest in several options because, as per the advice of experts, it is better to spread your investments rather than keeping them in one basket.
This will minimize the probable loss and maximize gains because the investor is now not dependent on a single stock. Mutual funds are great investment options, especially for long terms.
It allows the investor to diversify and spread the investment among several companies and provides consistent growth over the period. Mutual funds are of various kinds. International Funds invest in companies established all over the world. The Aggressive Growth Funds are high-risk options, but the gain is also high. The Growth Funds are stable.
They are investments in growing companies where both the reward as well as risk is moderate. The Growth and Income Funds are predictable because of the steady market performances over the years.
5. Invest in stocks 
Also known as equities; stock is a share that represents a specific company. It is proof of ownership that can be purchased and sold easily for a share price. A share is a claim on the assets and earnings of a company.
It can meet and exceed the expectations of its stakeholders, the share price rises, and when it does not, then it falls. One of the most popular forms of investing in the global market is buying shares of a company.
It is a risky venture and very unpredictable. This is why the share market is considered a wild place where high risks and high gains are part of its daily routine.
6. Bonds 
If you are looking for investment opportunities, then bonds are one of the popular ones. Buying a bond is, in fact, a way of lending money to the one that is issuing the bonds, for instance, a government entity, or an organization.
They have specific dates of maturity when you can cash them and get your original sum plus the interest amount. Buying a bond is considered a less risky option than some other investment opportunities as the buyer knows when he can cash it and how much is he going to earn through his investment.
It should be an integral part of an investment portfolio, but for a limited amount as they have low return capabilities in the long run. The case with bonds is less risk less gain.
7. Exchange-traded funds 
If you are a beginner and are looking for an opportunity to start investing, you can choose ETF or Exchange-traded funds. These are individual investments that are handled together.
They can be purchased for a share price and traded like a stock. The lower share price makes it a good option for investors who are just starting in this field or have a small budget.
8. Cash 
If you are looking for a steady investment, you can choose cash as its value is steady. Invest in a savings account, fixed accounts, and recurring accounts in banks or post offices where accumulated interest will expand your cash reserves.
9. Real Estate 
If you are looking for investment opportunities, you can do so in real estate. These will require good investment money hence think things through and then take a viable step.
Styles of investing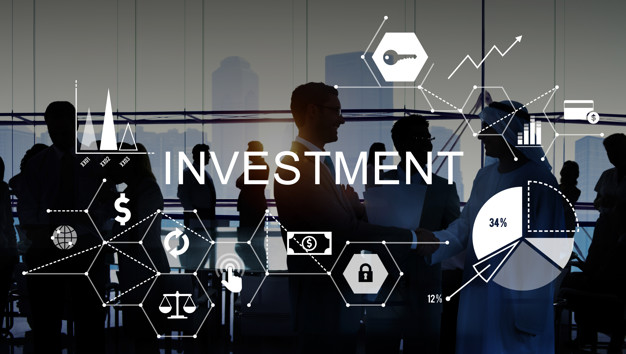 Investing is one of the best ways to create a healthy financial future. It has its ups and downs, no doubt, but can fulfill your needs easily by growing and increasing your hard-earned money.
It is essential to know about the investing styles so that the road becomes easier for you.
1. Passive Investing 
This style of investing is a strategy that includes minimum buying as well as selling for maximum returns. The passive investment method is for people who do not have time for regular tracking and who want to build their investment gradually over time.
They are not asking to gain profit through short-term trading but are looking at future gains. The investors are also on the look-out for minimizing their expenses by avoiding frequent trading, which means paying the broker fees.
Passive Investing offers numerous options like ETFs, mutual funds, etc
2. DIY Investing 
This style of investing is a hands-on approach that asks the investor to research his options by himself. He has full control over his investment portfolio and can make changes as per his will.
It is his responsibility to keep track of his stocks, and for this, he has to take the help of a stockbroker who will open an account for trading. Once this process is completed, the investor can purchase and sell stocks by himself. He will have to pay the brokerage firm fees for their services.
3. Stock advisor 
This style of investing includes hiring a stock advisor, who offers his expert advice on which stocks to buy and sell and at which times. The investor will have to continue with the services of his broker account along with those of the stock advisor.
There is no need for him to research the stocks to buy and sell as it now the responsibility of his advisor.
Types of investing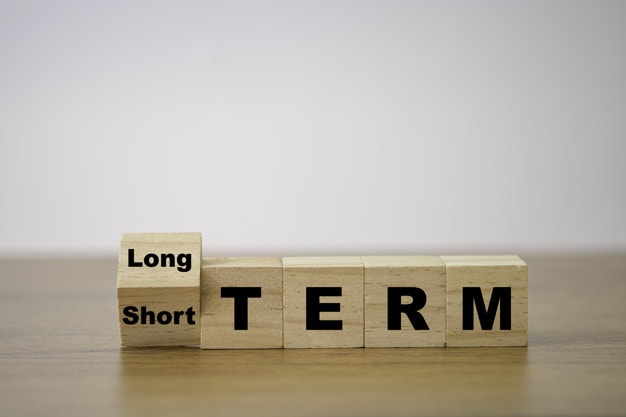 There are two types of investing short-term and long-term
1. Short-term investing
The short-term investments are ones that can be converted to cash within a time frame of five years. Some are for 3 -12 months. These generally refer to financial assets that need a temporary haven to park the excess cash.
It includes gold, silver, recurring deposit, savings account, treasury securities, derivatives, money market fund, large-cap mutual fund, and debt instrument.
The advantages of short term investing are 
It is easy to withdraw the amount when an investor needs it
Short-term investments are low-risk affair
A sudden drop in market or interest rates has less impact on it
The disadvantages of short term investing are 
As the investment is for a short duration, it yields a low return
Sometimes the amount of taxes is high for the short-term investments
2. Long-term investing 
The long-term investments are the ones that an investor buys and keeps on hold for a long duration. It is shown on the company's balance sheet as an account on the asset side. It is a representation of the investment of the company and includes cash, real estate, bonds, and stocks.
Long-term investment signifies that the investor is willing to wait for returns for an extended period. He accepts the risk involved for higher gains.
The advantages of long-term investing are as follows
Market fluctuation or a dip in the market does not have a significant impact on the long-term investments as they have enough time to recover
The investor finds long-term investments less stressful as there is no need to keep a diligent watch on it daily
The disadvantages of long-term investing are 
Long-term investments will test the patience of its investor as there will be various opportunities that will tempt him to cash his investment
In the long-term investment, the investor will see his money after a long time, and he has a sudden need it becomes challenging to encash it
Conclusion
It is a myth that you need lots of money for investments. In that case, you will become aged before starting this process. Start small and develop the habit of investing so that gradually you can increase your portfolio.
The above article is an eye-opener for beginners as it can easily nudge you in the right direction so that you can become an expert investor in no time.