First, it was the Walkman, then the iPod and now our cell phones – whether they are running Android or iOS – the advent of personal audio entertainment as a result of technological progress has given birth to new forms of content creation and consumption. One such new form of content is podcasts.
What is a Podcast and How does it Work?
Before we go any further, we need to have a clear understanding of what podcasts are and what differentiates a podcast from a song or an audio play, for that matter. The word podcast was first coined by Ben Hammersley in a 2004 article in the Guardian newspaper of the United Kingdom.
He acknowledged the pivotal role Apple's iPod had played in revolutionising the music industry in particular and the audio entertainment industry in general, having practically sounded the death knell for Compact Discs (CDs) and ushering in the age of digital audio content aimed at personal consumption on an individual level through headphones connected to a device that can fit inside the pocket.
Thus, the word "pod" of a podcast was a nod to Apple's influence on the audio entertainment industry, while the term "cast" was a tribute to the first mass audio entertainment medium – the radio broadcast – hence, making the word "Podcast". In many ways, a podcast is similar to a radio broadcast and can be defined as an internet-based radio where programs are available on demand by the user and can be listened to anytime, as long as the user in question has a network connected digital media player.
The best part about a podcast – at least from the perspective of the listener – is that every podcast is one hundred percent free and can be streamed through various ways on different platforms.
There are dedicated apps on both Android and iOS for streaming and downloading podcasts, with each app – whether offered by a third party or the so-called official apps made by Google and Apple – offering a number of features that are exclusive to that app. These features include but are not limited to sync of lithe standing position, maintenance of favourites lists across different devices and downloading and saving podcasts episodes.
A podcast is also unique on account of its ability to immediately deliver itself to multiple distribution points – the different podcasting apps. In addition to this, every podcast has a website which the user can visit to listen to these podcasts online or download them if that facility is provided. However, with the advent of cell phones as powerful as actual computers, users prefer to stream or download their podcasts using podcatching apps.
These apps use RSS (Real Simple Syndication) to keep track of when new episodes of a podcast are releasing. All the users have to do is to maintain a subscription to the podcasts of their liking and they will be immediately notified when a new episode is released. Thus, listeners are spared the pain of checking whether new episodes have been uploaded or not. Podcasts once released are usually there for posterity to enjoy and are rarely removed.
Anybody can Podcast, But Be Prepared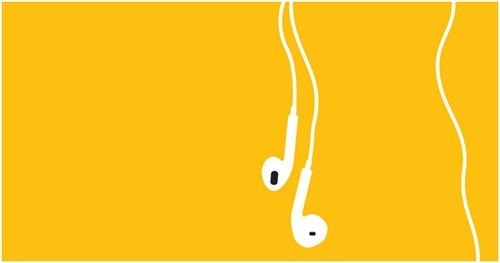 As time has passed, podcasts have become only bigger and show no signs of slowing down and there is no wane in their popularity as an alternative to mainstream radio. What's more, since podcasts are targeted towards specific listener groups and cater to particular interests, they do enjoy a more loyal fan base than radio stations.
Furthermore, podcasting is open to everyone and not only to the big labels who dominate the audio industry. However, if you want to make it big as a podcaster and open a successful podcast channel with thousands of subscribers, then you need to learn some rules, tips, and tricks and for that, you need to read on.
Tips to be a Podcast Success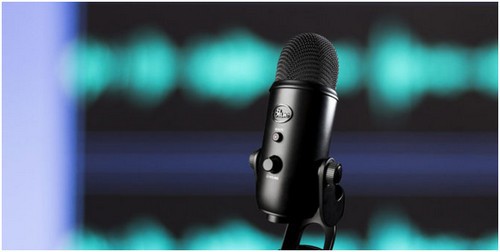 1) Make sure you are Committed
If we have said it once, then we have said it a million times – that mediocrity and half-hearted efforts have no place in creative work – whether be it the fine arts or making a podcast. If you want to be a podcaster and a successful one at that, then this must be your point of focus from which you must not waver.
Remember that podcasts require a lot of time and a lot of effort needs to be spent to give them space in the niche they want. Understand that podcasts, may be audio only, but that does not mean that they are simple recordings of people talking to each other. A high-quality podcast is informative and entertaining and requires a lot of time to execute.
2) Know your Niche
This tip is common for all content creators such as bloggers, YouTubers, and podcasters, we will not lie. But that's only because it is such an important step to success.
If you are going to create content then you must know that area in which you are good. If you want to start a podcast then you must know enough about technology to educate other people who might even be older and more experienced than you.
Understand that is people have subscribed to your podcast then that is because they think they get or the expect to get or they have got something new in your podcasts – something that others in your niche are not offering them. Choose that niche in which you will be able to provide the most original content. Remember that if you only rehash newspaper articles or content created by other podcasters, your listeners will call your bluff.
3) Get your Gear Right
Any content creator needs a gear and a podcaster the more so. Video creators have an advantage of being able to visually appeal or attract their viewers, but audio content creators have only their voice and its charisma to resort to. Which makes it all the more important to have the equipment that will be most suited for the purpose of podcasting.
You don't need to have the most advanced, high-end state of the art equipment. Remember that it is about you and your content that people care and not about the equipment you use. If the equipment you use makes you sound clear and loud to the listeners then that equipment is good enough for you. Gear comes second, first is always creative and drive.
The different gears that a podcaster needs can be listed below for reference and understanding :
3.1 Microphones
The microphone you choose will depend on how much your budget is. But we advise you not to go for the cheapest one available as that will invariably emit low-quality sound and your listeners will most likely be very adept at differentiating between good and bad quality of sound.
One of the considerations involved in choosing a microphone for podcasting is deciding whether to buy a USB or XLR microphone – XLR microphones are analog microphones that are surpassed by their USB cousins. USB microphones can be easily connected to the computer and convert analog sound into digital sound without any hassle. The sound produced by USB mics are also higher quality than that by analog ones – add this to the fact that they don't need any additional equipment to record, make USB mics much cheaper in the long run.
3.2 – Audio Editors
No matter how good a microphone you use, you will always pick up some background noise which – while not making any difference to the naked ear – makes a lot of difference with headphones on. In order to eliminate that noise and to remove any gulps or gaps or stops that you may have made in the course of recording the audio, you need a robust audio editing software.
There are a number of awesome alternatives such as Audition CC by Adobe, Reason, Pro Tools, and Reaper. Sadly, all of this software comes with hefty licensing fees either as one-time purchases or as subscription services. In this event, if you can afford to pay for them then we recommend that you go for any of these. However, if your budget prevents you from doing this, then do not despair as there are some excellent free options available out there too. We recommend Audacity as our free audio editor of choice.
4) Package it well
Although podcasts are primarily an auditory medium, they are accessed through apps and these apps depend on visual appeal. Since all the podcast apps offer the same content, they add different features to differentiate their offerings from those of the competitors. In addition to the ones discussed above, one of the key areas of distinguishing among apps is the style and attractiveness of the podcast player. The more attractive the player, the more popular the app.
Also, some apps seem to feature only those podcasts which have professional and beautiful artwork. In this scenario, visual packaging of the podcasting becomes even more important and pragmatic as there are thousands of podcasts and many of them remain undiscovered even after having great content due to lack of proper visual appeal.
In our age of fast-paced movement, no listener has the time to waste on testing different podcasts. He makes his choice based on the artwork appeal, the number of subscribers the channel has and the name of the channel. The second criterion, again, depends on the first and the third, thereby making it a circle – whether virtuous or vicious depends on which end of the spectrum you stand.
5) Podcast Name and Description
You already know how important visual appeal is, but the audio appeal is equally important and no, we are not talking about the appeal of the content the podcast has, but about its name. Choose a name for your podcast with care as that will define what you do and, more importantly, how you will be perceived by your audience.
They will hear your name one time and decide whether your content is worth listening to or not, without bothering to hear it first. In this scenario, make sure the name you choose resonates not only with the content you produce but also with the audience you wish to cater to. Also, make the name catchy and pertinent to your content – it must describe your content but with panache and a feeling of Je ne se qua that will make your targeted audience interested in listening to what you have to offer.
6) Take Advantage of SEO
Search Engine Optimisation is the deity of all online content creators and podcasters are no exception. If you do not take advantage of SEO, then your podcast will languish at the bottom of the search results on a page that no one ever goes to.
If you do not want that to happen, then do not skimp on the description of your podcast, which you can provide on most podcast platforms. In the event that you have an option to do this, then make sure you take full advantage of this by using keywords that are relevant to your content.
7) Invite Collaborators
If you want to grow as a podcaster, then collaborations are the key to do so. Collaborations serve two purposes – inviting a guest speaker on your podcast provides you with exposure to new people who had not previously heard of your podcast but now have an option to do so since you invited their favorite podcaster to your show and the loyalty of your existing listeners will be reinforced as they will respect your podcast even more if you collaborate with a famous podcaster.
As you grow as a podcaster, make sure the rungs of your ladder to success are collaborations. It is important to remember that you cannot grow in a vacuum.
So are you ready to be the next podcast sensation? Do we hear a yes? If so we will keep our eyes – sorry, ears- peeled for your first episode.