Blogging is one of the oldest internet-based professions and one of the most lucrative too. But to make a blog stand out and to make money from it, you need to have more skills than just writing well. In order to monetize your blog to make it worth your time and effort, you need to have a plan to make your way forward.
One of the best ways to monetize your blog is to use it to sell products. Sound straightforward? Well, it is not as easy as it sounds and more likely than not, you will find yourself falling over your feet if you wade into selling merchandise on your blog without any guidance, thought or research. But since you are here, we think that you are one of those who likes to look before they leap. Well, you need not look any further, because we have got you covered on all the tips and tricks of how to sell a product on your blog.
1) Do not Be Amazon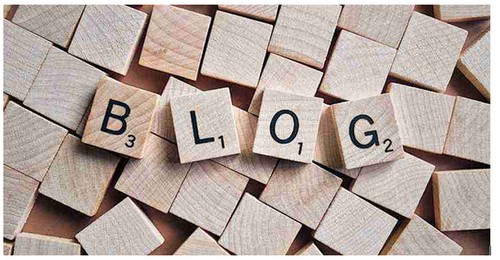 Remember what people expect when they visit a blog. They are not looking to buy merchandise off your blog from the get-go but visit for the content that you serve. Do not go so deep into the salesman role that you are viewed as an Amazon wannabe and shunned from the minds of people. No one likes a fake, so be original and focus more on the content you are offering rather than the products you want to sell.
2) Be Passionate
It is important that you are passionate about what you blog. Blogging is not a nine to five office job that you can slog through even after you hate it. This requires dedication and there are no shortcuts. If you are not passionate about your blogging niche, it shows in your posts and they invariably seem to be half-hearted rehashes of previous web articles written by more famous bloggers. If you are not passionate, you can never build a loyal audience who will stick by you month after month. Remember, people will come to visit your blog only when you are offering them something different from the rest of the flock. No one likes old blog posts in new text wrapping.
3) Understand your Audience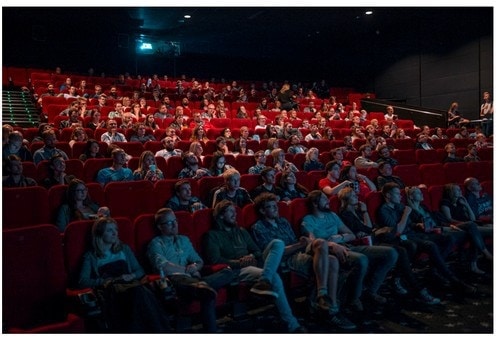 This one is a no-brainer. Use the analytical data you pulled from your sites such as Page visits and page views to draw important inferences about the demographics of your audience and understand the type of content they like. Demographics and country of origin also provide important insights about what products they might like.
This is important as the last thing you want is to sell business suits to soccer moms. Also, remember to break glass ceilings. No one likes a conservative blogger who thinks that stay-at-home dads are an insult to the established social order. The internet is a liberal place for the most part and your liberal views will go a long way to make you acceptable to your target demographic.
3) Make Relevant Sales
It is important for a blogger to find your niche and to create content that is relevant to that niche. The niche you decide to write in will also decide the type of products you sell or promote on your blog. If you are a men's style blogger, you will sell or promote ties, tie bars, pocket squares and other men's style accessories.
If you are a tech blogger reporting on the latest tech stories, you will probably be better off selling power banks and smartphone accessories rather than desk accessories. The trick is to sell what your readers or audience consider you be an expert in, otherwise, you will fall right on your face.
4) Sell your Own Products
Your entrepreneurial dreams need not necessarily end by typing on the keyboard for the rest of your life. You can start a small business on the side and use your blog to promote it. If you have enough of a loyal audience, after a point of time the business and the blog will promote and support each other.
The product you sell can be merchandise you make, or it can even be an eBook you wrote that goes into much detail on a certain topic. Again, the trick lies in making it relevant to your niche and understanding the expectations from your audience. If they do not view you as an expert yet, it is probably best not to throw a five-hundred-page eBook on them every time they pull up your blog.
5) Do Not be Overzealous
Many view the internet as an avenue to get rich easily and quickly, reluctant to believe the years of hard work that is involved in building the trust and loyalty of a large audience. They have unrealistic expectations which often makes them overzealous when promoting products on their blog. They want too much too quickly with too little work. Bloggers who follow this path often find themselves shunned by the audience they try to attract and are viewed as spammers with little credibility to their claims.
6) Sell Yourself
It is important that you sell yourself first before you sell a product on your blog. When people buy products from the famous bloggers it is not because they trust the manufacturer of the product, but because they trust the blogger who is endorsing the product and his or her opinion of the product. You must build a reputation of trust and mutual respect with your audience before you can even think about marketing products. This comes from creating value in their lives by generating original content that matters to them and helps them in some way. You must know what you are talking about and be very sure of your recommendations. If you are a tech blogger and you favorably review a good phone, your reputation is almost irreparably damaged.
7) Simple Payment Processing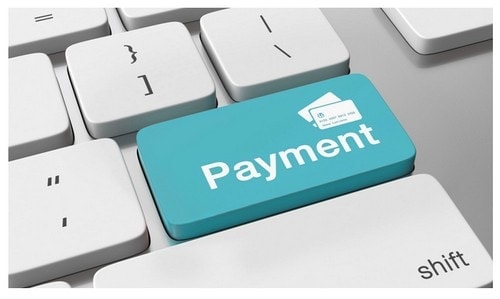 You must make sure that the people who are buying products from your blog are giving using it as a platform for providing their sensitive data across the internet. Which makes it your responsibility to provide a safe, secure and hassle-free online payment experience to them so that they can trust your blog for future bona fide purchases.
If you liked this article, we bet that you will love the Marketing91 Academy, which provides you free access to 10+ marketing courses and 100s of Case studies.