When the number of offline as well as online business has increased so much, the competition has increased highly. In order to grow in reputation and also grow up the traffic and conversions, a high number of advertisement types are getting introduced. Social media marketing is one such great option that you can have to attract a high number of traffic and great conversion rate. When you talk about Facebook marketing, among various ad types, one of the best options that you can have is that of Facebook offer claim Ads.
Thinking about starting a campaign of Facebook offer claims for your brand and products? Here in this article, we will be deciphering how you can run such claims to boost up your business in an effective way.
Let us start with understanding what these Facebook offer claim ads are –
What are Facebook Offer Claim Ads?
You can create such ads by opting by 'Offer Claims' as the objective of your Facebook Advertisement. Such sorts of ads enable advertisers to share coupon codes and discounts with their target audiences.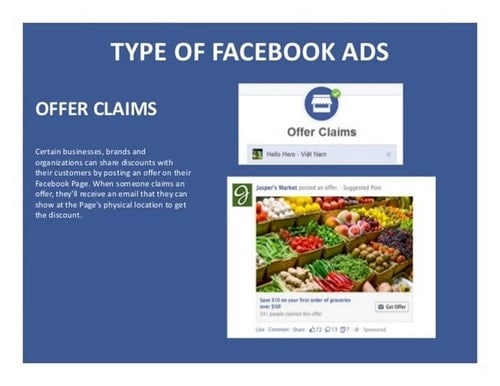 You can even use these ads for promoting offers and special deals beyond your existing followers and audiences. Posting an offer does not require any charge from you. In addition, by paying a small amount, you can also promote or boost your offers as well.
Adding barcodes, limiting the number of claims, putting time limitations are some of the features that are in build to such ads.
How to create Facebook Offer Claim Ads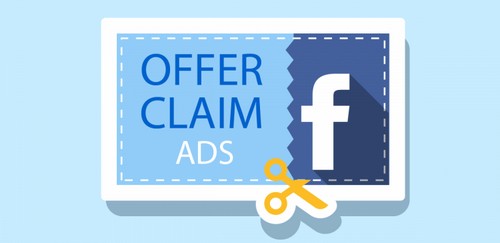 Creating offers can be done in two ways, let us discuss those ones by one-
1) Creating Offers from Business Page
You need to click on 'Offers' given on the left side of your Facebook page
Then you should click on 'Create Offers' and provide all the relevant information related to terms and conditions of your offer
In case of an Online Discount Offer, you need to give the URL of your website
Finally, you need to click on the 'Publish' button to let your offer go live
2) Creating Facebook Offer Claim Ads from Ads Manager
While creating an Ad Campaign in Ads Manager, you need to select Traffic, Store Visits or Conversion as your offer objective
Then you will find out a section named 'Offer'. There you will be required to turn the toggle button 'ON'
After this, you should select the Page upon which you wish to create your Facebook Offer Claims Ad and then click on 'Create Offer'
In next step, you are supposed to give offer details related to unique code, bar code and time when your offer can be redeemed
Next, you should select your Audience, Budgets, Placements, Schedule, etc for your Facebook Offer Claim Ad. Once you are done with the settings, just click upon 'Continue'
Here you will be required to select the format along with video or image of your offer claim ad. You can also add some text to let people know what you are offering
Finally, click on the 'Place Order'. Once your ad will be approved, your offer will be shown to the audiences selected by you
It is important here to notice that all the offer ads should follow Facebook Commerce Policy
Things to remember while creating a Claim Ad
Just creating an advertisement and an offer is not the only thing that you need to do for the option of Facebook offer claim Ads. To have a proper advertisement thing on Facebook, it is important that you have a proper campaign. In order to create an advertisement claim, you need to make sure of a number of points.
You need to start by creating a title and then adding up a short description after it.
You need to have a start date of the offer and also you need to decide an expiry date of the same. After the expiry date, the offer should not be visible to the audience.
The description should be about your offer. It is also a great idea that you add up a graphic that is special and impressive.
To make sure that the claim offer is going to attract a high number of traffic, one of the most amazing ways is to make use of a graphic of the dimension 1200×627.
After you have selected the right options, you can click on 'Next'.
Terms and Conditions of Facebook Offer Claim Ads
Make sure to add up various terms and conditions. From where can you get such terms and conditions? You can get such terms from the advanced options of Facebook. These terms and conditions act as a speed breaker and the customers need to know in detail about the conditions so that they can avail the offer in a proper way.
The advanced options also consist of a number of other options such as redemption link, a code link, and also a limit. What is this all about?
The redemption link will allow the customer to redeem the offer that they have for further transaction.
Also, the code link will allow the customers to get a code that can help them in making a purchase with discount.
The limit is something that makes sure that only a limited number of people will be able to claim the offer on a particular day.
The limit link will act in such a way that when the set limit of people have availed the claim, it will show up that the limit has got availed and you need to wait for the next day.
New Page Post to see the Preview of the Claim
This is the last page of your campaign building. Here, Facebook will send the whole ad set up to the email address that has been linked to your profile. This is done so that you can have a preview of the Facebook offer claim Ads that you have created. There are a number of times that you may have missed out on something important or you may wish to change something that you could not realize before. When you are having a preview of the claim, you can have a check at these many changes and can edit them accordingly. After you have finalized the offer, you just need to click on 'Post Offer' so that you can start your ad campaign soon.
What to do once your Offer is Posted
The journey after this is still much more to go. It is not that you have offered the claim option and the customers will simply click on your offer to claim it. Though there may be a number of people who may actually get amazed by the offer and will try out the offer and will click on the links to claim it, there can be many other people who may not. Also, there can be a number of people who may have clicked on the links but will still not complete the transaction.
Are you going to leave such customers? It will be a really bad though.
These can be your potential customers also, as amongst them can be the few who have already taken the claim and have made transactions. So, in this case, you can create a custom audience of such type who have visited the link but have not yet availed the offer and retarget them with some other advertisements that are much more appealing than this one. This actually works not for all the customers targeted but surely for some of them.
So, using custom audiences for your Facebook Offer Claim Ads can be quite useful in generating more conversions.
Final Thoughts
Facebook marketing started with great success and today it is a big market. There are so many different ad types that you can run to promote your products and brand. You need to know the right options such as the Facebook offer claim Ads and so on.
After you have understood the basics of such ad types, you should know the right way to proceed and run such type of an ad. We hope this post would have helped you run effective offer claim ads.
So, if you are sure that you have followed all the proper steps such as those that are mentioned above, you can surely start a great campaign from where you can get not only great traffic but also a high rate of conversions within just a few days of time.
In case of any doubts in deciding the right kind of Facebook Ad for your business page, feel free to share your queries with us in the comments below.