It's not how much we give, but how much love we put into giving – Mother Teresa
Raising money for charity or fundraising is a concept that has been in existence since time immemorial. There has been an interesting shift in the last few years as you will see more significant involvement in the process of raising money and also providing personal services for the welfare of humanity.
If you are connected with fundraising and want to know how to raise money for charity, then do not be afraid even if it is your first time.  There are several sites like gofundme that can offer help and tell you about how to raise money online for a personal cause.
It is a fact that you do not have to be a seasoned player to become an effectual fundraiser. Just strike a chord with the heart and not the head if you are interested in raising money. Your mission should be to draw people in and give hope that will trigger a worthwhile action.
Some important ideas about how to raise money for a cause are as follows.
1. Check out involvement options to become a peer-to-peer fundraiser
Peer-to-peer fundraising is one of the most common and popular methods used by charities and non-profitable organizations for raising money.
This technique is all about finding supporters who will engage and work for the cause without hesitation. Most of the organizations have started using their websites to garner support and for promoting peer-to-peer fundraising campaigns.
It includes a link to the main campaign website through a call to action button like save water or save the tiger. Several charities also have an option that allows an individual to create their page for raising money for that specific cause.
We make a living by what we get, but we make a life by what we give – Winston Churchill
2. Set up a fundraising campaign of your own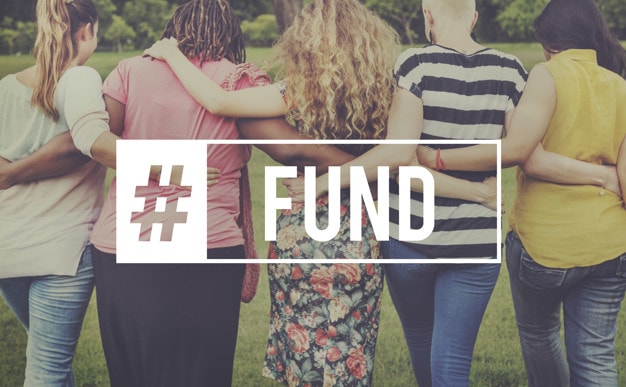 In case the peer-to-peer fundraiser does not allow you to build a page to raise money for charity, then you have the option of creating a personal one. Set up a fundraising campaign of your own if you are looking for ways of raising money for a just cause.
Contact the charitable or non-profit association you want to associate with and ask them directly about their needs and requirements. Most of them will provide the figures for the donation amount or tell you about the things they need and the estimated amount to buy those things.
This will tell you about your objective and help set a specific goal and provide you with a timeframe in which you need to achieve your target.
Ensure that your goals are relevant, specific, reasonable, and achievable to prove beneficial for someone.
No one has become poor from giving – Anne Frank
3. Choose an online fundraising platform
You can choose an online fundraising platform or create a site for fundraising ideas and activities. These are quite trendy nowadays as it is easy for people to create, connect, and work through online mediums rather than go out personally at all times.
Individuals are quite active on social platforms, and this can work in favor of.
No act of kindness, no matter how small, is ever wasted – Aesop
4. Be honest with your story
It is good that you are interested in raising money for a worthy cause, but what is important is being honest with everyone who connects with you. Answer basic questions like why are you connected to this specific cause, what is the reason it struck a chord in your heart, is there a relevant story behind it, what are the steps you are thinking of for raising money.
what will the funds used for and who will be responsible for making sure that the money is reaching its target? When you are honest in your dealings, you will find numerous supporters willing to help you with the cause.
Go out in the world and do good until there is too much good in the world – Larry H Miller
5. Create a worthy strategy
After posting your fundraiser through your website, ask for feedback to know whether you need to make any changes. Use the suggestions appropriately to refine your story.
Ask your inner circle of friends and family to donate first because the chance of collecting funds from them is much more than outsiders. Make sure to share it on social media.
The more active you are, the possibility of raising money is greater.
Always have a willing hand to help someone; you might be the only one that does  – Roy T Bennett
6. Crowdfunding on special days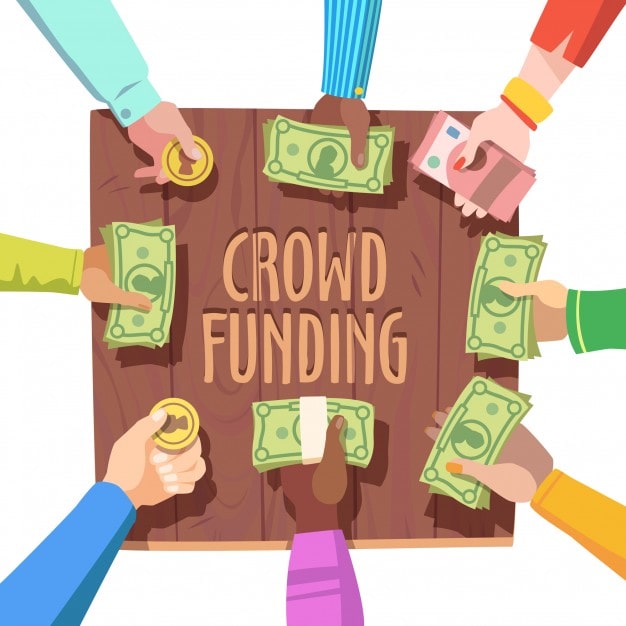 Special days are important for everyone and bring with it a positivity of its own. A vital tip for raising money is capitalizing on these special days and festivals like Christmas, anniversary, or birthday.
It is a fact that people generally do not hesitate to dole out money to charities on important days. This will prove your commitment and encourage supporters to carry out their campaigns for a worthwhile cause.
Volunteers will get you through times of no money better than money will get you through times of no volunteers – Ken Wyman
7. Show your appreciation
When someone gets attached to your cause and makes a donation think of it as a good starting point. He has cared enough to donate and help in your purpose of raising money in whatever manner he could.
Do not think that he has donated once and now let me pay attention to someone else as he is not going to donate again. Take it positively and feel of this gesture not as the end but as the beginning of a beautiful relationship where he can help you further through other donations and associations, and services.
Show your appreciation with personalized thank-you notes as it can help to cement the relationship for the future.
Thousands of candles can be lighted from a single candle, and the life of the candle will not be shortened – Buddha                   
8. Perform a personal challenge
Grabbing attention to your fundraising efforts is necessary to raise money effectively. Perform a personal challenge to meet a specific goal. Make it a fun activity so that other people can also associate with it easily.
Running marathons is one of the most popular ways of garnering attention to your cause. Other common methods are making pledges like shaving your mustache, taking part in community service, planting fifty trees, etc.
Brainstorm different ways to mobilize individuals. You can integrate an innovative or a symbolic gesture with a personal challenge so that people can come together for a worthy cause.
Every sunrise is an invitation for us to arise and brighten someone's day – Richelle E Goodrich
9. Post updates
You have started a fundraising campaign, and by god's grace, it has been successful in raising enough money to prove beneficial to a charitable institution. What about the donors that have helped you in your endeavors.
Are they not curious to know where their money has gone or whether it is being used legitimately and effectively? Post updates to show how the money is being provided to the charity, and it's being used.
The donors will feel connected, and this will bring joy and happiness in their lives. The belief that we have somehow made a difference and helped someone is incredible.
Regular updates will keep the donors hooked to the site and urge them to make further donations when required.
We can change the world and make it a better place. It is in our hands to make a difference – Nelson Mandela
Conclusion
Fundraising has been an activity that has gained immense momentum in recent years.
Individual and corporate donors have raised the bar very high, and it is a fact that more and more people are trying to raise money for worthwhile causes and helping them in their hour of need.
An important quote by Hank Rosso can describe the feelings of a donor appropriately.
Fundraising is the gentle art of teaching the joy of giving – Hank Rosso