Well, you have decided to launch a website or a blog and bought a domain name. So, what is the next thing you need to do?
Well, you would now need to make use of the domain name to point to your website. What exactly does that mean? We seem to have confused you with those statements.
Well, no worries – we will guide you step-by-step about what is meant by pointing DNS from registrar to your server and what settings you need to launch a website.
Table of Contents
What are the prerequisites for pointing DNS to your server?
How to point DNS from Domain registrar to your Server?
Locate your Domain Name Server Settings
Save Your Nameservers with your Domain Registrar
Wait till the DNS settings are Updated
A Few Terms you may Need to Understand

What is a Name Server?
CName Record

The Parting Thoughts
What are the prerequisites for pointing DNS to your server?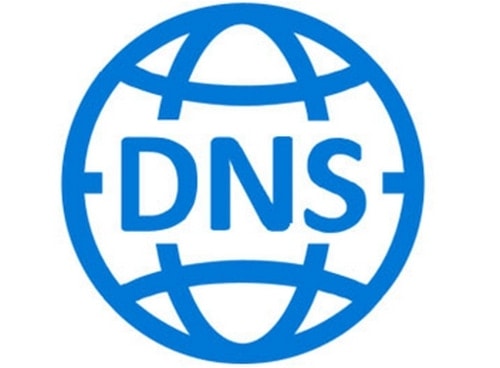 Now that you have chosen to launch a blog and experiment in blogging, you will need to have access to a few important factors. Before you can begin displaying your website or a blog, you need to have at least these two –
A Domain name – You can register a domain name with any of the domain name registrars like GoDaddy, Namecheap, Hostgator, Bluehost, etc. Without a domain name, you will not be able to point it to a website.
A Web Hosting account – A hosting account is where the files for your website will reside. It is this hosting service that provides you with the DNS settings to point to your server. Some web hosting providers are GoDaddy, Bluehost, WPX, Kinsta.
How to point DNS from Domain registrar to your Server?
The procedure would involve the following steps –
Getting the DNS settings of your web hosting server.
Adding them to your domain with the registrar.
Wait till the domain servers are updated in your registrar account.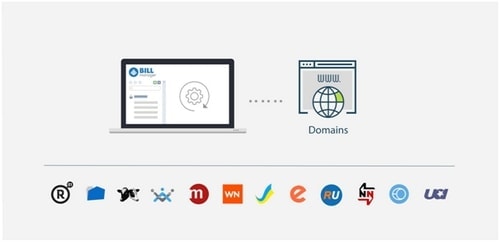 Well, that was an outline for pointing the DNS settings to your domain. We will check out the detailed steps involved in the following paragraphs.
Please note that we will be following a generalized understanding of the concept and the procedure.
The actual steps and procedures may slightly differ from domain registrar to registrar and from one web hosting service to another. In any case, the functionality should ideally remain almost similar.
Locate your Domain Name Server Settings
The Domain Name Server settings or the DNS settings for your web hosting service should be available to you as soon as you sign up for the web hosting service. Ideally, you should get it through the email that provides you the details of your username and password to your hosting account.
The email generally contains the Domain Name Server settings you need to use for pointing to your website. These would generally be in the format ns1.example.com.
In case you have not yet received them, you can get them easily by getting in touch with your hosting service provider. Raise a support ticket to your web hosting service, and they should provide you with a response rather quickly.
You should also be able to find your DNS settings under your admin panel generally referred to as cPanel. Once you have received the DNS settings for your hosting account, note them down and move to the next step.
Save Your Nameservers with your Domain Registrar
Now login to your registrar admin panel and choose the domain that you are planning to set up. You should find the area designated for setting up the domain name server setup. Copy-paste the Domain name settings you saved in the above steps in this area.
The name of this location would differ from registrar to registrar. Ideally, these would be referred to as DNS, Name Servers, or Domain Name Servers.
In case you are confused or are not able to choose the right position to save your DNS settings, you can raise a support ticket for any sort of help about the name servers.
You would need to get to the exact location where your domain registrar lets you edit the nameservers. Different registrars use their options for these settings.
While some registrars term it as Manage DNS, while others term it only as DNS or Nameservers, there should be options for primary and secondary nameservers along with further options to add a few additional ones as well.
Make sure you are entering the correct name servers as you received from your web host panel. The primary nameserver should go where it is meant to, and so does the secondary nameserver.
Wait till the DNS settings are Updated
Well, that is all you have to do from your end. Wait till the DNS settings on your domain registrar are updated, and the changes have taken effect. This procedure is referred to as DNS Propagation.
Under normal conditions, the DNS propagation will take around 48 to 72 hours. Once the propagation is done, people who enter your domain name will land on your landing page or the home page of your web hosting account.
However, please note that the DNS propagation time as we specified above is only representative and the maximum time that may be needed. With the advanced technology, you should ideally find the DNS settings updated within a span of 30 minutes to two hours.
Well, once that done – you have successfully pointed your domain name to your website.
The next step would be to create a website by opting for proper staging and installation of WordPress or any other similar content management service to launch your website.
A Few Terms you may Need to Understand
We have successfully explained the steps you would need to point your domain name to your website or server address. However, it should be a good idea to learn a few terms and glossary to make yourself abreast with the terminology.
What is a Name Server?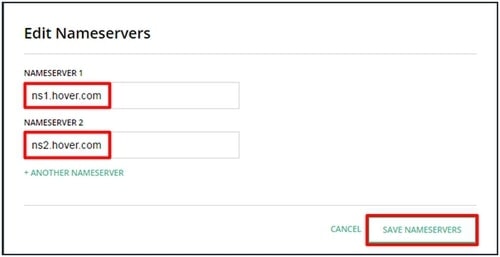 The Name server or Nameserver is a record that helps you keep a record of the DNS entries of your domain. The domain name server generally has a format like this –
Ns1.yourhost.com
Ns365.yourhost.com
Each of the domain names would be associated with a minimum of two nameservers. One of them is referred to as Primary nameserver, while the other is termed as a secondary nameserver.
In case there are any issues while resolving a domain name with the primary nameserver, the DNS system uses the secondary nameserver.
If you have registered your domain name from your hosting service provider itself, you may not need to change the domain servers on your domain registrar.
However, when you have registered your domain from some other domain registrar and hosting for another hosting provider, you will need to change the default nameservers on your domain registrar with those received from your hosting provider.
The steps you would be expected to follow have been explained in the above tutorial.
CName Record
The CName record is used for defining a domain name as an alias for another. You would change it, especially when you want to use a professional email address based on your domain name.
You can easily handle it through your web hosting cPanel. However, as a beginner, you can skip it and come back to it later on.
The Parting Thoughts
Well, those were the inputs that help you point your DNS settings from your Domain registrar to your website.
Please note that if you are using the domain registration services on the hosting services itself, you would not necessarily need to point your nameservers or DNS settings.
If you are still confused and want to clear doubts further, do let us know your queries through the comments here below. We will guide you to the appropriate resources.