Outsourcing has been the buzzword in the business these days. If we can consider Blogging as a business, you can expect the same trend here as well. There are several areas in a blogging career that you can outsource. It can be any area – your blog design, backlinks, technical issues and SEO optimization, to name just a few.
In fact, it takes around 15 to 20 hours off per week to do all that. Managing this huge workload may not be practically possible. That is exactly why you would need the services of a freelancer or outsourced content provider. One of the most common areas of outsourcing in your blogging area is blog writing. We will be focussing on outsourcing your blog writing in today's post.
How To Outsource Blog Writing?
Content is the king in any kind of blogging in any niche. But, producing quality content is important. Priority is quality rather than the quantity. The competition in the blogging industry (yes, it has slowly been attaining the status of an industry) has been evident in the focus on the quality of content. That is precisely what necessitates the need for outsourcing the blog writing.
How would you do it? The tips here should help you in that context.
What should you look for in an Outsourced content?
Blogging and creating content is unique to you. Your blog needs to have your own unique style. Will the outsourced content meet this standard?
Well, there are several precautions you can indulge in to ensure this. Make a right beginning with your chosen freelancers. Educate them about your business and what exactly you expect from their write-ups. Preparing your writers is indeed the most important aspect of outsourcing your content.
Please note that the content you get from your content providers is not final. You can apply your own tweaks and twists to suit your own style. In fact, that is what you should do so that your personal touch is not lost.
Another point you need to ensure is that you get exclusive rights on the content that has been provided to you. Duplicate content can be detrimental. If the freelancer you have opted for publishes the same content on any other site, it can be a risky affair. Most of the outsourced content providers provide you with the undertaking not to use the content elsewhere. Any content provider offering an unbelievably lower price may be a reason for doubt.
How To Choose a Content Writer?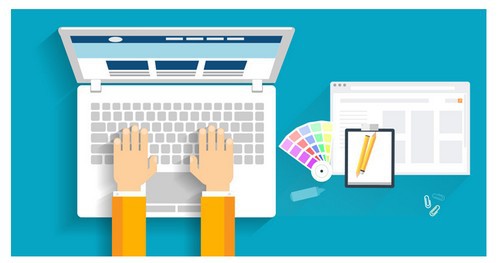 Well, that should be a million dollar question. There are several issues you may face while looking for freelance content writers. Finding the right person may not be as easy as it would appear to be.
Some of the issues you may come across while checking for content writers can be
Not all writers may be conversant with SEO or other aspects of online marketing.
They may not meet the style, tone or the exact nature of your website.
Some of the writers may not be good at all in the niche that they think they are. Some of them may not be good at writing at all. Average writers may ruin your blog.
Some of the writers may be good at what they do, but may not be efficient in terms of deadlines and proper communication. Deadlines too are quite important in posting content on your site.
There are many freelancer marketplaces you can opt for. You may also check out the Facebook groups that may bridge the gap between content writers and blog owners.
Of course, finding the right candidate may not be an easy task. It can take time. But, once you can zero in on a candidate, it would be for a keepsake. In fact, we would suggest you build a long-term relationship with the right content writer you have finalized. That way, it would indeed be a great commitment towards building a long-lasting relationship.
A Few Tips on Choosing The Best Freelancer to outsource Blog writing
Now that you have decided to opt for the freelancer services to outsource blog writing, we thought of guiding you to a few tips on how to work with freelancers. Following these tips can indeed be helpful and a rewarding experience.
We assume that the tips here should indeed fruitful for your requirements –
Quality should be the most important aspect of any outsourced content. Do note that a mere good writing may not be sufficient. It needs to be exceptional if you want to stay ahead of the competition.
Good quality content deserves the price. Do not hesitate to pay the amount if the content provided is indeed of high quality and make it a point to retain the contributor.
If you are not satisfied with the content in terms of language and formatting, pay on the basis of the editing you may need to indulge in.
Please note that your freelancer content writer may not be able to handle all the tasks like SEO, editing, and formatting. If your content provider is capable of providing good content even without those perks, that would be a good idea to opt for them. You can perform those tasks yourself.
Conclusion
Well, outsourcing blog writing and the content is one of the most important areas if you really want to build your blogging career on. In fact, content writing is not only about providing content. The content is the basic aspect around which the other factors related to your blog are dependent upon. There are several areas that you need to focus on. Some of the areas that would need focus are keyword research, Search engine optimization, publication, distribution and several other areas that equally important if you really want to be successful in your blogging career.
Writing is indeed a hard task. High-quality writing is still more difficult. Producing a really quality content can take around 12 to 15 hours of your weekly time. If you can outsource the task, you can spend the time thus saved in other tasks of building your blog.
If you liked this article, we bet that you will love the Marketing91 Academy, which provides you free access to 10+ marketing courses and 100s of Case studies.