Meeting new people and making friends is a challenge that every individual cannot accept even if he wants to. Some of them are introverts who have trouble meeting and connecting with new faces, whereas others are extrovert who is always on the look-out for them.
Finding a new circle of friends is not an easy task. Yes, it takes lots of effort, and you have to invest a hefty amount of emotional energy to make impressions and develop connections. However, it is still necessary for our overall wellbeing.
Loneliness is a curse that can make you depressed, but meeting new friends is a rewarding experience that is associated with better mental and emotional health.
Are you looking for opportunities to meet new people and hang out with them? Well, look at the following ones and decide which one suits your temperament and which ones you would like to adopt so that you can be surrounded by a beautiful circle of well-meaning friends in life.
1. Use your daily routine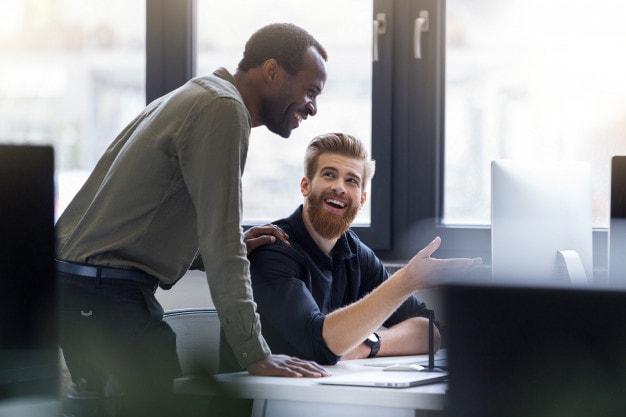 Most of us do not appreciate a daily routine as it seems so boring doing the same old things repeatedly every waking hour. But are you aware that it can also prove a blessing in disguise?
There are always people around us that we unintentionally do not see and ignore because of a shortage of time. Once you realize that it is an opportunity to meet interesting people, you will be able to see your surroundings and the people in it more clearly. Sheila had been going to the same supermarket every Sunday, but she did not meet any new faces.
This was because she stopped seeing people after some time, and as she was in a hurry, the only thing that mattered was picking up her groceries and other essential and reaching home quickly.
One day her car broke down before the supermarket, and someone gave her a lift as he was also going through the same route. This started a conversation, and they came to realize that both had been shopping in the same market and that too on Sundays and approximately the same time for a year and had not seen each other.
The moral of the story is to give yourself a chance to look around and who knows you may strike gold.
2. Get out of your comfort zone
Are you tired of seeing the same old faces again and again. Well, the reason is that you have been visiting the same places and that is why meeting old acquaintances. If you are looking for ways to meet new people, then come out of your comfort zone and start doing some new things that will take you to new places.
Take up a new hobby and do something unusual that you have been dying to do but were unable because of some reason or other. Open yourself to a conversation with different sorts of people so that it can stimulate your mind.
A change in the routine will help in experiencing something that will be out of ordinary and in crossing paths with new people.
3. Through your existing friend circle
Jasmine and Rashmi were the best of friends and used to meet each other regularly every weekend. One day Jasmine suddenly saw someone she knew well at the restaurant and introduced him to Rashmi, and from their onwards, the three of them started gathering at a commonplace.
Gradually the circle went on increasing, and after some time, at least ten to fifteen people were meeting each other and enjoying the company. Friends and their friends can be one of the best ways to meet people.
You can also mention to your close friends and even co-workers that you want to meet new people and ask them to introduce you to some good ones. This is an excellent approach as you will not be meeting any strangers.
These people are already known to the people you know and trust, and it will merely mean taking a step from there onwards.
4. Plan a pajama party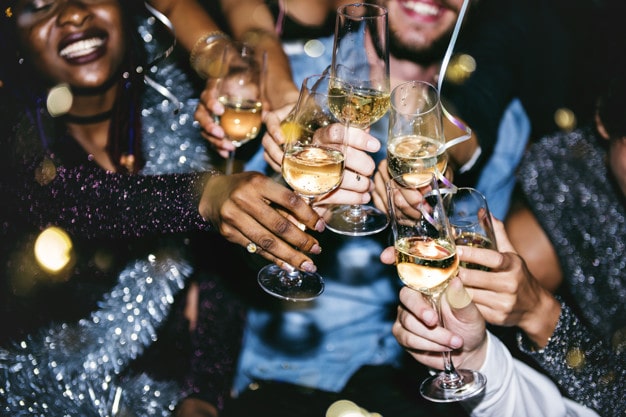 Host a pajama party and ask your friends to invite their good friends so that everyone can meet new people. You can make it a themed event or a gaming night so that it acts as an ice-breaker and break the initial awkwardness.
This will help everyone to mingle freely and make new friends without any pressure.
5. Join a sports-related activity
If you love sports, then joining a sports-related activity will kill two birds with a single stone. You will be able to enjoy the activity you like and meet new faces that might become friends with time.
But in case you are not a fan of any typical sports you can join a club like a badminton club, tennis club, running club or swimming club where it is not compulsory to take part in activities regularly.
These are essential hubs where it is easy to meet people and try to interact and connect with them on a one-to-one basis. The idea is to get going, hang around and meet new people.
6. Join a local band
If you are musically inclined, you can join a local band. This will give you various opportunities to meet and interact with new faces.
7. Join a reading group or a book club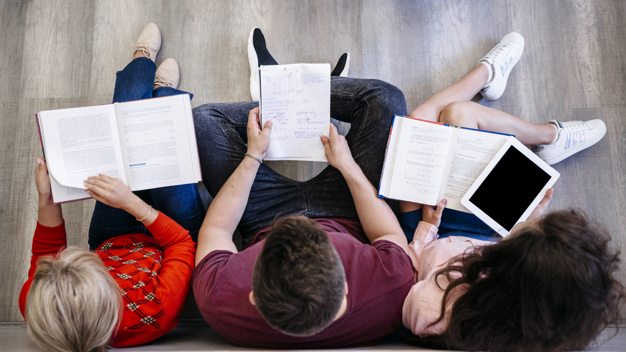 If you love books then join a reading group or a book club as it will help you to meet new and exciting people.
The best thing about this activity is that as everyone discusses and interacts with each other, the initial awkwardness is already broken. People can chat and mingle quite easily after that.
8. Visit an art gallery
If you are an art lover, then one of the best places for you to meet new people will be the art gallery. Here you can find someone who shares your interest and can talk to you about art and related subjects with ease.
9. Talk to neighbors
We are so busy looking for new people that we tend to forget our neighbors. They are part of our community, and we must have the necessary information about them. Take out the time and meet with them at community events and other social programs that are organized on occasions.
Garage sales are also the right places to meet and interact with your neighbors as people are ready to partake in conversations at such events. Gossiping is a favorite pastime amongst neighbors, and soon you will be at ease.
Who knows, you might meet someone you like and create an enjoyable and long-lasting rapport with him.
10. Check out local festivals
One of the simplest and easiest ways to meet new people is by taking part in local festivals. It includes neighborhood parties, cultural events, parades, and even celebrating religious festivals like Durga Puja, Janmashtmi, Id, Christmas, etc.
Neighborhood people gather at a specific place, and this allows everyone to meet anyone new in your vicinity.
11. Enjoy the social parties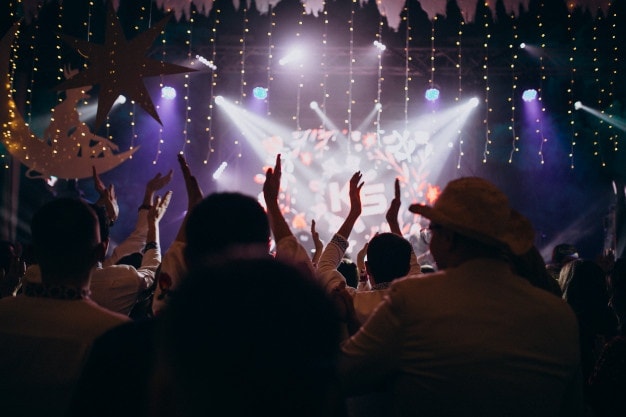 If you are looking for ways to meet new people, then attend the social parties. Accept the invitations and simply have a blast.
Birthday parties, marriages, engagement parties, anniversary celebrations, or simple get together are opportunities that should not be missed. Have an open mind, and you will be able to meet lots of people regularly.
12. Work-related events
If you think that work-related events are a bore, then it is a severe misconception. Professional engagements, events, seminars, and even trade fairs provide ample opportunities to meet different types of people.
You just have to open your mind to various possibilities, and who knows that amongst the new people, you might even meet your Soulmate. Rashi loved attending her office parties and various work-related events with her team.
During a visit to the trade fair, she was introduced to Rajat, who was her colleague's best friend.
They hit it off instantly and became good friends. Within a year they were married and are currently expecting their first child. You never know what fate has in store for you; hence take out the time and give yourself a chance to meet new people.
13. Take your pet out
If you have a pet, for instance, a dog, then it can create various opportunities to meet new people. Most people love to take out their dogs for a walk in the local park.
There will be other owners with whom you can start a conversation and gradually become friends. Shelley decided to take her pet dog out herself as she wanted to meet other dog owners.
She met various new faces with time, and two of those people are now her best friends for life.
14. Join a gym
If you are interested in exercise or even specific activities like Zumba or yoga, you can join either a gym or classes that provide those activities. It is the in-thing to meet new and interesting people with shared interests.
This way, you can create a group that can hang together and enjoys life.
15. Volunteer
People who volunteer are generally lovely people with a natural smile and instant helping hand. If you are looking for ways to meet new people, then you can volunteer to help in your local community.
Provide help in a cause that you believe in so that it will prove fulfilling in other ways also. You will also have enough chance to meet new people through this volunteering work.
16. Give a party
Host an event if you are looking for ways to meet new people. You can invite the people you know and ask them to bring people they know to make the party interesting and happening.
This will help in getting to know lots of new people and who knows some might reach your inner circle of close friends with time.
17. Meet friends through websites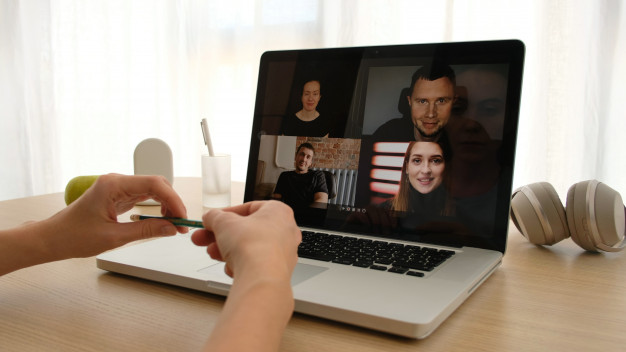 The internet is our friend in need as it can open fresh doors for meeting new faces quite easily. Numerous sites take your preference into account and introduce you to many people.
How you take it up from there is dependent on the comfort level and wishes of both the involved parties.
18. Dating apps
If you are looking for a romantic partner or new people for dating purposes, you can take the help of a dating app. There was a time when such apps were considered cheap and down-market and just useful for hook-ups, but it is no longer the case.
There are numerous dating apps where each entrant has to undergo watchful scrutiny before they become members of the platform. There are trained specialists who match the profiles and their preferences and needs and then give them the option of casual dating.
19. Go on a cruise
One of the best ways to meet new faces is by taking a cruise. As everyone has nowhere else to go and they are trapped in the ship, it comes more natural to meet and mingle with new people.
Filter out those who you do not like and start conversing with the ones you find interesting. The cruise is a wonderful opportunity to know people you like so make the most out of it
20. Be a regular at local pool halls
If you are looking for ways to meet new people, be a regular at the local pool hall.
These are hubs for several activities, and after becoming a regular member, it becomes easy to spot a new face and have a conversation with a person you like.
21. Facebook events
Be a part of Facebook events that your friends are interested in. You can easily know about the events through the Facebook account and later tag on with them.
This has been the start of several friendships that have looked promising.
22. Hang out at the beach
One of the best places to meet new people in the world is the beach. You can go alone or in a small group so that it becomes easier to meet and interact with someone you find interesting.
Inviting people for a game or sharing food and drinks is a great way to break the ice and start a conversation.
23. Join a religious group
If you are interested in religion, you can join a religious group and share your love of religion. Become active in mosque, gurudwara, church, temple as per your beliefs, and you will be able to engage in various activities with like-minded people.
24. Join a dance class
Pick one of the dance forms you have loved, or you want to learn and enroll in those classes if you are looking for ways to meet new people.
25. Hit the bar
Times have changed, but the one thing that has not is meeting new people in the bar. If you are looking for a way to meet new people, then simply hit the bar. These places are not very loud, and you get a reasonably even crowd that is decent and likes to have a good time.
Some of the faces do become very familiar; although there is no interaction, the best part is that there is an excellent chance of meeting a new individual.
26. Join a wine club
Most cities have a wine club where people with a shared interest can sit and sip what they consider a good wine. This is a good meeting place for making new friends
27. Visit the common public places
National park, Planetarium, Aquarium, zoo; the museum is some of the public places that people generally visit. If you are looking for ways to meet new people you should visit one or more of these places.
There is an excellent chance of meeting people who share your love for such places.
28. Public transport
If you are eager to meet new people, then ditch your private transport and start using the public transport system.
Metro railways are one of the best places where you will find people from different backgrounds interacting easily with each other.
29. Family function
One of the most prominent places to meet new people is family functions. Here you get to meet your old acquaintances and even the new ones who are friends and family members of your extended family.
Conclusion
If you have been lonely till now, then the points mentioned above will prove a blessing and help you in meeting with new people.
Have an open mind and be receptive to change, and you will see that there are innumerable places that you had not even considered until now to meet new people.
If you liked this article, we bet that you will love the Marketing91 Academy, which provides you free access to 10+ marketing courses and 100s of Case studies.