Success is no longer dependent only on your work performance. To a great extent, it is also dependent on your boss as it is he who will recommend you for a hike or a promotion. At this time it becomes important to be on his good side and this can happen only when you are able to manage your boss and keep him happy.
Managing does not indicate manipulating instead is a relative term signifying working and dealing together in harmonious conditions. Hence in order to manage your boss, you have to strive for a solid foundation and a healthy relationship by paying attention to his preferences, sensitivity, concerns, and needs every time. This will create ample groundwork for your career progression and future success.
How to Manage Your Boss?
1) Improve Communications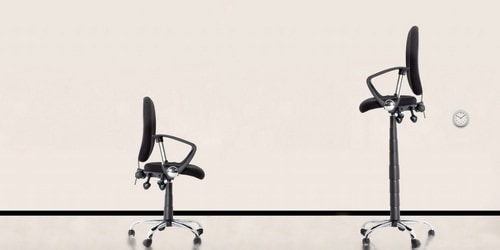 Communication is an important tool to manage your boss successfully. Think about his comfort level as everyone has a preferred channel of communication that he likes to use repeatedly. Find it and then use it. Some people love face-to-face personal communication and if your boss is one of them then go for it.
If he loves communicating via emails then drop one updating him about relevant work. Every boss has a distinctive style make sure you are aware of it. Does he like precise and short emails with a descriptive subject then send him just like that. He will appreciate it and start seeing you favorably. If a boss prefers scheduled proper meetings regularly then arrange one to save his time. The more you side with his preferences the more you will come in his good books.
2) Align with your boss
Make sure you are aware of the vision and the goals that have been set by your boss. One way to manage your boss is to align with him to reach better work productivity and efficiency. Start thinking in terms of his thinking process and interest and within a short time, you will start understanding his wants and things he does not like. Work accordingly.
If he wants an employee to arrive at the dot then be that employee, if he wants periodical updates, provide one and if he supports team activities then be at the forefront. Do not do things he does not like. For example, if he does not like employees taking extended lunch hour then avoid it and if he does not like unorganized workstations then keep your organized.
3) Provide solutions not complaints
Problems are part and parcel of an organization. Do not shy away from it, instead find ways and means to solve it timely and efficiently. Do not look up to your boss every time a problem crops up in the workplace. Use your own creativity and come up with a viable solution. Adverse conditions are opportunities that can help to showcase your talent.
Be a problem solver and deal with it promptly with a good strategy. This will find favor with your boss as no one likes to be interrupted again and again. When he sees your capabilities he will gain confidence in your actions and become more manageable.
4) Advise and then obey
A boss will always be your boss. With time he may have given you some privileges but at the end of the day what he says matters more than what you feel. When you find your boss making a mistake then offer him viable advice to the best of your ability. Just once is enough, do not repeat it. Let him contemplate and reach a decision.
If he sticks with his say then do not offer resistance just obey his directive? Once the decision has been made it is not your duty to second-guess your boss. You need to implement it to the best of your knowledge and ability regardless of your thoughts.
5) Show you are dependable
An employee can make things easy as well as difficult for his boss very easily. If you want to manage your boss successfully show your good side to him. He will start trusting you only when your work is up to the mark and he starts believing in you personally.
Show him by your actions that you are worthy of gaining his approval and can be depended upon in times of crisis. Establish trust with your actions and help him in achieving his goals by supporting him unconditionally, offering sound solutions and good ideas.
6) Stay calm in every condition
Tense conditions are an integral part of a professional atmosphere. Stay calm and do not lose your cool even if your boss has lost it. Sometimes things start falling apart and at this time of chaos, your boss needs somebody calms at his side.
Stand out with your actions and be that person by keeping your reaction to yourself. Your boss expects a level-headed person at his side so shove away your irritation and temper and become the most dependable person.
7) Don't whine
Nobody likes a person who is in the habit of whining. One way to manage your boss is by avoiding such an action. In a professional environment, there will be issues and it is fair to bring them to the notice of your boss but do not start complaining or back-bitching about others.
Keep your personal equation and emotions out of it as a professional environment is not the place for it. If it is a serious issue then your boss will surely take relative action even without your prompting so avoid any. Make sure you are also not complaining and whining about your boss t others as it will come back to him one day and bite you horribly.
8) Set up healthy boundaries
You might think that you are indispensable to your boss but it is not so. It is better to set up healthy boundaries at the beginning itself as it will prove to be a godsend later on. Your boss might want to disturb you any time of the day even when you have reached home and are in your personal zone.
It is up to you to take care of yourself as no one else is going to help you. Do not argue with your boss and don't justify your actions. You do not need to apologize or rationalize just set the boundaries respectfully, firmly, rationally and calmly and stick to your decision. After sometime everyone will adjust to them.
9) Hold yourself accountable
One way to manage your boss is by being accountable for your actions. Everybody can make mistakes in the course of time. There is nothing wrong with it. Be clear of your part and own up the outcome as your fault. Just don't stop there.
Be prepared with an alternative plan to rectify the mistake and make it better. Assure that it will never happen again and from that point in time start double checking to avoid mistakes. Having a guy who can own his mistakes and rectify them will earn good points from your boss and bring you near him.
10) Make your boss look good
You can never move upwards by shoving the other down. The relationship between a boss and his employee is critical as well as intimate. Make sure to understand him and in adverse conditions support him. United we stand and divided we fall should be your professional mantra. Become a helping hand and with permission to start dealing with his excess workload.
You can be the person who makes his boss look efficient and productive in front of everybody else. If you think that your boss does not know about your gesture you are wrong. He will appreciate your efforts and at the right time will reward you appropriately. One way to manage your boss is by investing in this relationship and supporting him every time.