Whenever you start a business, one of the most common things that everyone fears are negative reviews. We start to get demoralized by all these but one thing we don't realize is that they can actually have a positive effect on your business and help you improve more.
In this article, we will take you to the depth and teach you how to deal with the negative reviews in the best possible ways. Below given stats highlight how predominantly prospects make their purchase decisions after going through online reviews –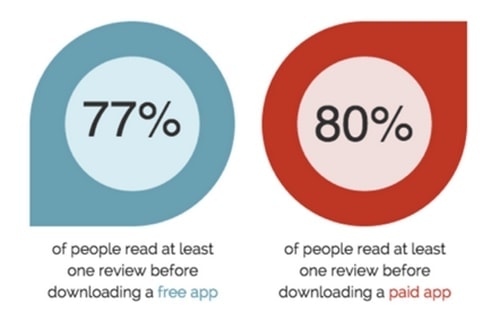 It is obvious that there are many online bullies out there and it feels the worst when they pick up on your brand especially. And if you have no idea how to deal with those bullies and their negative reviews then you are going to be a great problem very soon.
Here are some of the tips that will tell you how to deal with the negative reviews on the web –
1) Search For Common Things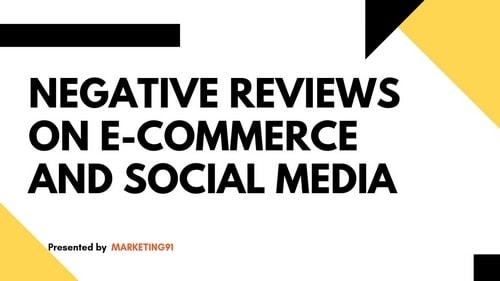 First of all don't take it very hard on yourself for getting the review which you never expected even though it is a rare experience for you. It is the rule of nature that not everybody is going to be pleased by you and like your business.
It is essential to you keep in your mind that every feedback from the customers is important and be of great benefits. If you start to take each and every negative review into great consideration then it is going to be a great problem for you. The first thing to do when you read your product review is to start looking for the repeated complaints or any kind of theme.
One of the most common words that are used in the negative online review is "disappointed". This means that the customer had a higher expectation than what you have offered to him. Once you have the knowledge of those patterns try to find out what type of service is disappointing the customers.
Now after you have determined that what aspect of your service needs to be improved, you need to move your ass and use your brain to find out the solutions and look for the outcomes. Suppose, if you are getting an issue with the customer service then look for the step that can help to improve the staff.
One more thing to keep in mind is that don't take the negative feedback too personally. Generally, such type of harsh and negative reviews is the foundation and should act as a framework that how you can evolve your company.
2) Pay Proper Attention
In the schools or colleges, one cannot miss a bully as they were a face-to-face intimidation. But when you are bullied online via negative reviews, it often goes unnoticed by small company owners.
This is because they don't feel the need of monitoring their reviews online. However, if you want to take a look at the online negative review then you have to visit your online profiles and engage yourself into a conversation and respond accordingly.
This means that you have to present constantly on Google, Yelp or any other sites where your business is reviewed.
3) Respond Carefully
There will be many negative or non-sense reviews that are not at all worth it to think about. If you find a review that is posted by someone who opinions and language are clearly irrational and frequent complainer then it will be better you ignore them.
In the same way, if there is an unclear review on someone's personal blog then don't respond at all.
While if there are any real concerns then you respond immediately. Look for the high profile customers like those who post frequently on your sites or give negative reviews on popular portals on the web. If the concerns of the clients are genuine then, by all means, you have to respond.
Take the responsibility for your part in the problem and offer a genuine apology to the customers and start to work on the complaints. If you correct the situation then you will not only earn the respect of the viewer but also show your aspects for the future. For those who read the reviews later will come to know that you care for your customers
4) Read And Follow The Rules Of The Site For Business And Ask To Remove The False And Inappropriate Review
Most of the review sites prevent the swearing of personal attacks and breaches of privacy. But there are also many rules for responses that are not so obvious. Make sure you read the rules of the sites very carefully that are applied to you. Every site also has rules for the reviewers, and you should read all of the reviews and decide if anyone has broken their rules.
If you have this doubt that the review is false or may be posted by a competitor or if it is breaking the rules of the site then contact with the site and ask if it could be removed. Breaking of rules means if the review contains personal attacks, profanity or any kind of private information.
However, keep in mind that the sites might not agree with your request or can be slow in removing the review even if they agree. Therefore, here are some steps that you can implement below.
5) Understand The Point Of View Of The Customers
Even if you don't agree with the negative reviews of the customers, make sure you try to understand why the customer has posted such things. Suppose, if someone has tried to call your salon all week long and don't find you then there might be a little mix-up with the time of the booking.
They will be very negative about the mix-up. So, it is important that you understand the feelings of the customers, not the facts only. This will help if you want a better outcome in your business.
6) Talk To The Customers Personally And Respond Publicly
There are many businesses which like to respond privately to all the negative reviews in the first place. If you joined any kind of review site then your business dashboard will give a response in private. Send a short and simple message to the reviewer.
You can do it possibly without admitting that your business is wrong if you have the feeling that this is the case. After that, you can ask for details if it is needed, or give the customer an offer regarding their concern. Most of the times, you just have to improve the procedure.
However, if the case is different then you have the option to offer some compensation. If you are a hotel owner and make a mistake in the bill then compensate by saying that you are going to offer a free cocktail when they visit the next time. Almost all the marketing customers say that you ask your customers to return to your business. Now, if a customer is raising serious concern then you have to think about how you are going to respond in such a situation.
After you talked to the customers in private, it will be a good idea if you post a public message thanking them to show their concern and outline about what you have done to resolve the issue.
This will boost the reputation the business along with all the readers who are giving a response to the feedback. If the customer is taking quite a long time to respond then you should still post a comment publicly, so that you can know.
7) Give An Incentive For Every Review
When a customer is writing a review for you, they are actually doing a favor, so this really makes a sense to repay them. There are many businesses that give small incentives like a promo code or coupon code for writing a review for them. There you go, you will see a huge bump in the volume that is willing to help in the engagement of the customers.
8) Try to be polite and constructive all the times
All of us know that negative reviews are bad for your business, but if you give an aggressive or flippant response then this will totally damage your response and more.
One more thing to keep in mind is that when you respond publicly be professional and polite all the time. Deal with the issue that is raised and never keep up to comments or personal insult.
The same rule applies to the responses in private. Always keep in mind that a customer can take the private response post it on social media.
Wrapping Up!
One important thing that you can take from this article and guide is that negative reviews are not that bad at all. You should always have a provision that there will be negative reviews for any product or service. All you have to do is deal with them professionally.
In case of any doubts in handling negative reviews for your brand, share your queries in the comments below.