In a previous article we helped you understand customer value proposition. This article will help you make your own customer value proposition.
A customer value proposition is important for an organization as it helps the organization understand the complete market environment and how it will affect their own products. Where value proposition outlines the key benefits of the products, customer value proposition will highlight the business environment, the competition, and more importantly the reason which compels the customer to buy your own product.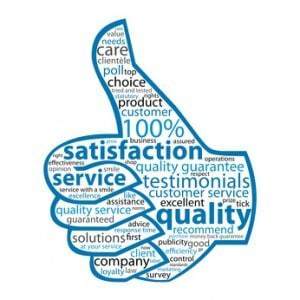 Who is your target audience – Your customer value proposition cannot be made if you don't know your target segment. This CVP is going to be presented to these target audience itself. Thus, If Mahindra holidays are targeting only the holiday travellers than its products will be different as compared to another company which is targeting business travellers.
What does your target audience want
Before developing your product, it is necessary to understand what does the customer wants? This can be done through a market research in your industry, or if you have an insight for a product which is missing in the market and which will find a wide application. In both the cases, you will know what the customer wants and this will create an immediate value for your product. On the other hand, if the product already exists in the market, than you need to ask what features will differentiate your product from the others. You need to devise your marketing strategy in such a manner that these features are highlighted.
Benefits of your products
Once you know what the target audience wants, you need to design the product with the right features and then highlight the benefits of your products. Always remember that your marketing mix is dynamic. Thus if your product has many benefits, the price of the product will be more and vice versa. Thus, you might again need to look at your target audience and depending on your demography, diversify the customer benefits that you are going to advertise. This helps create a much clearer customer value proposition.
How are you better than your competition?
Do not ignore your competition, because your customer certainly will not ignore them. Be realistic and accept the facts that just like the customer has approached you, he is going to approach the competitor. The customer might openly ask you why he should buy your product, or he might go to competitors, collect information and then make his own decision. It is your job to understand what the competition is doing and thereby build the customer value proposition in such a manner that your product appears stronger than the competition.
Commitments to the customer –
As a famous marketer once said "Brand is a promise". Once you sell your product to your customer, you have made a promise to the customer that the product is up to his expectations. However, if you fail in your post purchase service, the customer is likely to shift to another brand. Thus it is very important that you outline your own commitments well in advance. Many electronics brands provide customers with warranty cards, product usage guidelines as well as company policy along with the purchase of the product. This is to ensure that the customer understands your commitment to the product and at the same times understands that you have your limitations.
Thus your customer value proposition can end on the commitments that you are ready to make to the customer. If your target audience is right, you have marketed the right product in the right manner, you know who your competition and where you stand against the competition and finally if you make the right commitments to the customer – your customer value proposition is up to mark.