When it comes to social media, there are so many things that you can do with it. Not only has it helped in minimizing the digital distance between the people but it has also provided the brands with a way to make sure that their products and services are able to reach the right people at the right time. This is probably the reasons why everyone is so fascinated with the idea of having social media in their lives.
However, we are going to talk about a certain platform of social media in this article today that has revolutionized the channelization of businesses on the web. Any clues what we mean? Well, we are talking about Facebook, of course, what else? Plus, we will be talking about how to make Facebook marketing strategy that generates more leads and boosts conversions.
First thing first, there is no doubt about the fact that Facebook is one of the most famous platforms that we have to date. Such is the popularity of the platform that businesses from all over the world are trying to leverage the benefits of this platform by strategizing their moves.
Now one of the most important things for the brands that are on the platform of Facebook is to create a proper strategy that is going to help them in marketing their brands in the best ways possible.
We completely understand the importance of having a proper marketing strategy on Facebook. After all, with the help of a proper marketing strategy, the brands will be able to drive the results.
An effective strategy helps a business widen the reach on Facebook amongst relevant audiences, boost awareness; conversion oriented branding, and increases the sales potential.
So, here we are as usual trying to offer our helping hand to those who are going to need it. Do you want to have success for your brand on Facebook?
Well, creating a proper Facebook marketing strategy is going to be the first step of success that you take.
So, without wasting any more of your precious time, let us get started with the topic in hand.
Creating A Marketing Strategy On Facebook: What To Do
Well, you might have your business on every single platform of social media but if you miss out on Facebook marketing, then you will be missing a lot for sure. But how can you properly market your business on this particular social media platform? Well, follow these tips that we have for you in here and you will be set for sure.
1) Set Particular Goals

When you need success for your marketing strategy, then you need to make sure that you set the goals for it first. These goals are like the objectives that your business marketing strategy on Facebook has to fulfill.
For setting up the goals for your marketing strategy, you need to think of the results that you want to have from the marketing strategy on Facebook.
Whether you want to have more and more followers for the brand of yours or you are looking to create some awareness for the brand, you need to make the decision first.
When you have successfully decided the reason for launching your Facebook marketing strategy, you can focus on the creation of it. This will make the process even simpler for you. Put your faith in the goals that you have.
There is nothing that will be the same in the marketing strategies for different businesses. Everyone wants to have different things from their marketing strategies. You need to decide what you want before you proceed any further with the strategy of yours.
However, you need to make sure that you set the goals that you can achieve. Don't go overboard and set the objectives that are far beyond the reach of the company.
2) Select The Target Audience
Any marketing strategy on Facebook will lose all its meaning if it isn't for the correct set of people. That is why we put special emphasis on the fact that you need to set the target audience for your marketing strategy first.
The target audience is a set of people who will actually be able to benefit from the strategy that you have. Are you not able to understand what we are talking about? Well, let us provide you with an example then. Say you have a business of selling sports cars. But you are targeting the housewives of the area of the strategy. That will not produce any results, right?
That is why we recommend that you choose the target audience first.
3) Set The Budget
When you have a strategy in mind then you need to make sure that you know how much you are going to be spending on that strategy of yours. Did you think that marketing strategies will be a free thing? Well, if you did then you are clearly mistaken.
You need to make sure that you know how much to spend. As we say, you need to spend the money in order to actually have it in the first place. So, make sure that you have a particular budget in mind. No matter what happens, you cannot possibly go beyond the budget because then the marketing strategy will be a complete loss for sure.
4) Post Some Engaging Content
If you want the Facebook marketing strategy of yours to work, then you need to make sure that your content is up to par with that. Your target audience and your objectives are all set, right? This is the next step that you need to take in order to have the best marketing strategy.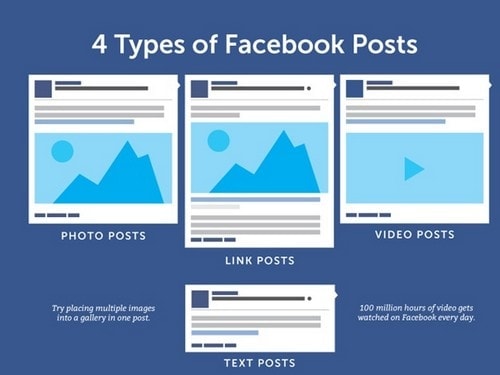 But how will you know what content works with the people and what doesn't? Well, that is why there are many Analytics tools and other options that are going to help you decide what kind of content would be meaningful to the audience. You need to ensure that you always keep the audience entertained so that you have the best results.
In addition to aforestated steps, you can also run Facebook Ads to widen your reach in the shortest possible time. Monitoring your campaign daily by using Facebook Insights and performing AB Testing would be some of the other steps that can ensure the needed lead generations, conversions and expected outcomes for you.
Effective Facebook Marketing Strategy Options for Your Business
Maximum of the times Facebook users share personal images and posts so that their friends and family members can have a look at them. But there are also many of professionals who share such images and videos and posts for promotional basis, in order to attract traffic on their page and site.
But is it just so simple to attract traffic by simply posting anything?
It is important that you make up effective Facebook marketing strategies for your business. Here are some of the important strategies that you can try out.
1) Leveraging the Existing Traffic
It is very much important to have your website along with a Facebook page for your business.
When you get such a site, a great idea is to leverage the traffic from your social site on your site.
This can be done by adding up the social media icons on your site and the linking them with the social media pages that you have.
2) The Email Signature
The signature that you have in your email can be of great use in getting traffic.
You just have to put up the social media icon or the name under your signature and link it with your social media page.
Anyone who is interested in knowing about your social media will click on it and will land up at the page on which you need traffic.
3) The Post
The best way to attract attention is by posting content that is impressive and highly attractive. But always posting contents may not create such an interest among the viewers.
You can make use of the Insights to know the exact times when the maximum number of viewers is online and also about the type of contents that can evoke interest in them.
Based on such analysis, you can make a particular schedule when you can post regularly.
4) The Facebook Plugins
You can integrate the plugins of Facebook in your site. This can be done on the sidebars or the down menu options. The plugins can have options of like or share or at times both. Whether you are a startup or an already existing one, having such plugins integrated in your website will be always beneficial for you.
5) Facebook Contests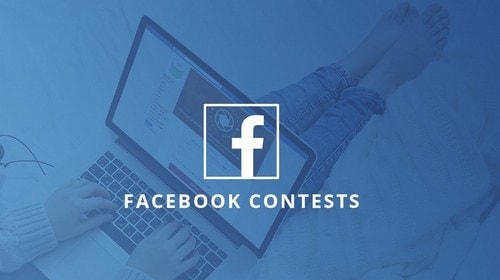 Advertisements and promotional posts are quite common.
You need to now think something out of the box. You can come up with different contests and offer gifts such as discounts and so on.
You can also have interesting polls to attract traffic.
6) Other Facebook Pages

If you will take an interest in others, then only they will take interest in you.
So, it is important that you take part in other Facebook pages too so that these pages can also come up to join your page and help in increasing the traffic on your page.
Here are some of the most interesting Facebook marketing strategies that you can have for your page.
But apart from these, there are many more that you can follow such as joining different Facebook groups, adding videos and images to your content, engaging with the Facebook community, integrating social media sharing in your site, and many more.
Conclusion
So, these are some of the tips and tricks that we have for you here. These tips will definitely help you in creating a marketing strategy that will be both impressive to the people and result-driving as well. You need to follow these tips religiously in order to have the best results.
Creating the perfect Facebook marketing strategy will not be a difficult thing if you know what to do. We hope that this article tells you exactly how to run things.