In your journey in blogging, maybe all the steps involved are simple and easy to follow. Yes, you can learn the basics of WordPress just in a few simple steps. In fact, anyone who can use WordPress to create a post can ideally write and manage a blog without any issues. But, the ease of working with your content writing ends just there. There are several other areas you would need to give a thought to.
That would probably explain why not all the content on the blogs is created equal. A majority of the content is written considerably in a poor manner. Having said that, you should also understand that practice makes you perfect in being able to produce quality content. You can easily cultivate the habit of creating valuable content if you are ready to work with a determination.
How To Improve Your Blog Writing?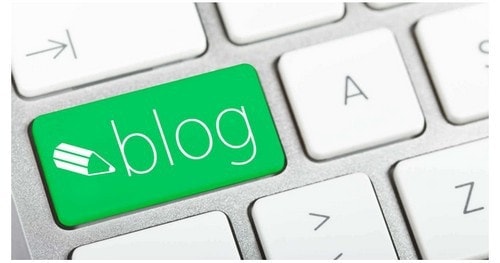 Blog writing, or for that matter any kind of writing is something you need to cultivate as part of a considerable practice. Practice and reviewing your content is what would indeed bring you to the stage that you can produce quality content without any reasons for the complaints.
The following tips here should help you improve your blog writing considerably if you are willing to put in hard work.
1) Avoid Distraction
Facebook and WhatsApp may be good options for your communication purposes, but they would be huge distractions when you want to create a valuable content for your blog. Avoid distractions and focus on the task at hand.
Once you get distracted, refocussing on your task can take anywhere between 15 to 20 minutes. If you are forced to refocus on your writing after a distraction, it will indeed worsen the quality of your content. Put your phone on silent mode and disable the notifications. Also, ensure that the notifications on your laptop are disabled.
You may also use a few extensions in your browser so it keeps you away from distraction.
2) Cultivate the Habit of Writing
Yes, writing can only be developed as a result of constant practice. That statement would hold more value in today's emphasis on several distractions like streaming videos and a host of digital content.
Writing is a skill akin to any other skill you need to master. You will not be able to cultivate the habit of writing just by working out around 500 words or so per day. Write as frequently as you would find it possible. In fact, make an attempt to cultivate such a stage that you will not feel at home without writing.
And try to write at least 2000 words every day for some months so that you can make the habit of writing daily and then your brain will also start to generate unique ideas and sentences which will improve your writing a lot. This is one of the best tips to improve your blog writing.
3) Review Your Articles
Yes, review or proofreading is an essential element in making your writing error free. Every writer is bound to make mistakes. It can be any kind of error – right from misspellings, punctuation errors or even any other minor errors.
While you begin writing an article, let your words flow without any attention to the errors and correctness. Just let your thought process take its course. Once you finish completing the article, do not rush to post it right away. Review your article at least wto times and go through any errors that may have crept in. The best and timesaving way that you can achieve this is through opting for a tool that is specifically designed for the purpose. Grammarly and Hemingway App are a couple of apps that can be helpful in this context.
4) Create Your Own Style
Well, most of the content available through the blogs is never 100 percent original. How would you make the readers choose your content from the content available on another blog with the similar content?
Well, that depends upon your style. Be the perfect YOU while you create content. You should attempt to stay fresh and interesting when you are sharing the same concept that may be available elsewhere on the web. What matters is your tone, style and option to share your ideas. When you make a beginning into blogging, you may not be able to develop your own style. Practice as much as you can and you will definitely reach a stage that you will develop a unique writing style of your own.
A unique writing style is what provides a face to your blog. It sets you apart from the other similar content on the web. Ensure you develop a style of your own by practicing enough.
5) Never Elongate Your Content Unnecessarily
After years of blogging, this is one of the important tips we can give you to improve your blog writing. It is not necessary that the longer content sells. The veterans in the blogging world might have made you believe that you need to produce longer content for a better visibility.
We would not buy this argument though. If there is something that you can convey in just under five hundred words, why would you elongate the content to one thousand words? Straight and to the point writing should ideally attract more readers. Avoid using fillers. Incidentally, fillers refer to the unneeded words or sentences that are used just for the purpose of elongating your word count. Also, avoid huge and unique words that may not be understood by a majority.
Be concise and to the point. Share your ideas. Do not concentrate on the word count. If your content has real value, it will fetch readers. And if it doesn't, no amount of elongating can make it more saleable.
Conclusion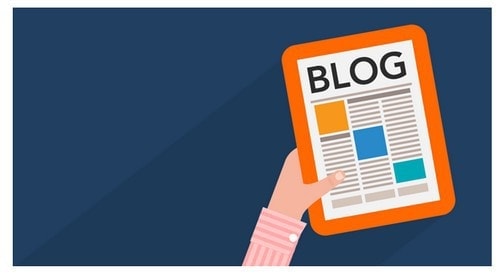 Writing is a skill in itself. And a skill always needs to be cultivated. Of course, it may not be easy to learn the art of writing high-end content right away may not be that easy. In fact, practice maketh a perfect man – so goes an old saying and that is exactly how you can learn the art of improving your blog writing.
Learn how to convey your thoughts in an effective manner. The tips and ideas as featured in the above discussion should go a long way in promoting a better writing knowledge for your blogs.