Concentration is the ability to gather your thoughts and direct it efficiently on a focal point. You need to improve your attention span for various things in life like athletic achievements, educational feat, business success and acquisition of skills and knowledge.
Improving your focus is of paramount importance to avoid distraction and this is only possible when you train yourself to strengthen and sharpen your mind. Be single-minded in your efforts and deftly maneuver yourself back to the topic as soon as you realize that you may be wandering from your goal.
Individuals who have the absolute strength to maintain voluntary attention can face cognitive challenges better than others. You need not to be born with this trait it just needs practice and determination to achieve with time.
How to Improve Focus?
1) Improve your focus gradually
You need to improve focus gradually as it requires a lot of time, willpower and effort. You cannot achieve everything in one day. Remember practice makes perfect and hence give the brain some time so that it can learn to direct its attention span towards maximum productivity. Sit in a comfortable position, breathe calmly and relax your body and mind.
Let positive energy flow inside and start with a 10-minute focus plan. You can focus on anything like reading a chapter or writing an article. Take a short break and start again. You can divide this activity two to three times per day according to your convenience. Follow the same routine every day but increase the time limit to a few minutes more the next day. Lengthen your sessions gradually and see the difference in a short time span.
2) Create a do list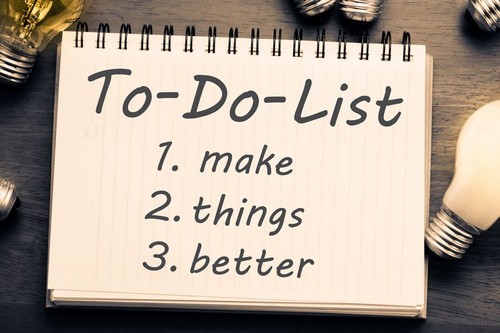 We all want to accomplish lots of things quickly but our hectic lifestyle does not permit us to do so. Our mind keeps wandering and we tend to lose focus. It is at this point in time that we need to identify the things that need to be done and make a list of them for remembrance.
Sometimes we are on an important project and things keep popping up in our head so how to regain focus at this point. Keep a piece of paper handy and jot it down on it. You will see that you can come back to the previous work quite easily this way. Later you can go through the things which you have jotted down and try to understand why they kept distracting you. Find relevant answers and you will improve focus gradually.
3) Meditation
You need to be calm and collected then introduce meditation in your daily lifestyle. According to survey meditation can reduce levels of stress and improve decision-making ability a great deal by altering our brain matter. Great leaders swear by it as it improves focus, calms the mind and increases our reasoning powers.
We all live in a fast-paced environment where the focus is a necessity for navigating even daily activities. Regular meditation encourages emotional stability and improves concentration levels. Start with a fifteen-minute meditation program and when you are successful in keeping your mind calm for that period increase it by five more minutes. Do it gradually and you will see a tremendous improvement in yourself.
4) Exercising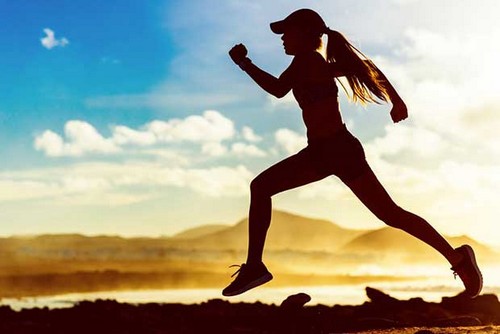 Physical activities like exercising boost the concentration level and efficient working of the brain. Start with simple exercises that will stimulate the senses to the maximum capacity.
Involve your brain in activities like listening to the birds singing, hearing a song on your recorder, walking the stairs up and down, walking, jogging, swimming etc. You need to train your brain to improve focus hence make peace with surroundings as well as your inner self. Do not overdo in fact moderate exercises are best to engage brain and ignore distractions.
5) Do one thing at a time
Want to develop unwavering focus then start doing one thing at a time. The primary reason we are unable to concentrate on something is that we have trained our brain in doing multiple activities at one go.
Yes, hearing the word multiple activities looks as if we are engaged in completing so many things in the blink of an eye but let me tell you we are only promoting your brain to become distracted at the drop of a hat. It becomes used to dithering from one point to another and hence loses its concentration levels to a great degree.
Want to improve your focus simply do one thing at a time with full attention. You will start seeing improvement within a few days. Start on simple things like talking, walking, eating and reading and make sure you are doing one thing at a time with full absorption.
6) Practice pre-commitment
Want to improve focus then decide beforehand your tasks for the next day. Start your day as planned and initially set up timers for all activities like exercising/meditation etc 20 minutes, daily activities 30 minutes, completing a part of project 2 hours, lunch 30 minutes so on. Once you identify your mission and have a time limit you will see that initially, your attention might be wandering but you can easily bring it back to focus because you have to complete it within a deadline. At the onset, maintaining appropriate concentration levels will be a bit difficult but with time you will see an improvement in your focus levels.
7) Identify potential distractions
One way to improve focus is to identify potential distractions beforehand so that you can avoid them when the time comes. Suppose you are going to study for your exams, start with things that can prove a distraction, for instance, a mobile phone, other people and social media sites.
Switch off the phone or put it in silent mode and leave it facing down a few feet away from you, sit in a private corner and tell everyone beforehand not to disturb you and switch off your notifications app that connects with social media portals. After a few days, you will not need reminders to stay away from distractions as the brain will be equipped to handle it easily.
8) Taking breaks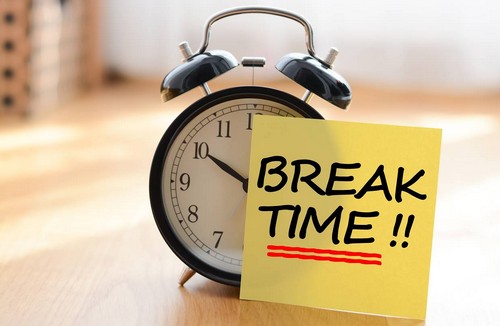 People think that taking breaks is a waste of time but let me tell you that you are absolutely wrong. Deactivating and then once again reactivating after a short break helps in staying focused on a job. Lots of research and studies have emphasized the benefits of the break to increase work productivity and improve focus.
When we are working continuously on a project or any activity after sometime our brain as well as our body gets tired. It is at this time if you indulge in a short break you can easily switch back your focus to the work in hand. Getting up, moving, and walking helps to clear and regain control of the mind.
9) De-clutter
Both in your personal and professional space, you need to keep your things organized. Suppose your room or your workstation is disorganized with lots of stuff piling up even in one corner, it will distract you from working productively. You will feel stressed seeing the mess and it is better to avoid it. Keep everything in a planned way so that it becomes a habit and will not take away your focus from important work.
10) Eat and sleep and time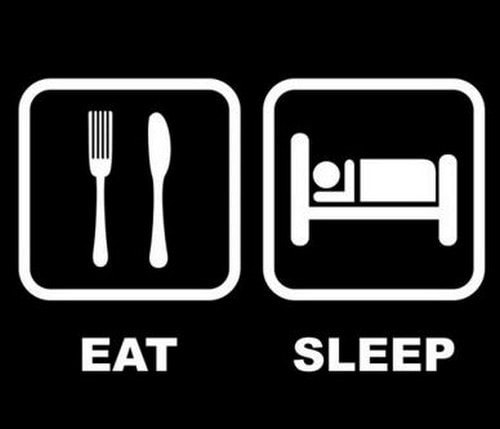 Are you surprised by the above subheading? A healthy diet is nutritious and gives our body the necessary fuel to keep it charged and light on feet. Do not eat oily and heavy food that will make you sleepy and lose concentration levels.
Sleep is another important ingredient to improve focus. Studies have highlighted the benefit of a solid 8-hour sleep for everyone. Our external body is active when we are awake but our internal body is more active while sleeping. It rejuvenates all the internal cells and helps to maintain focused and calm energy levels the next day.