Content marketing is the buzzword today and one of the most tried and tested ways of reaching your target audience is through a blog that is specifically niched and targeted at the niche audience.
However, you can try out all the tips and tricks of SEO and use all the keywords you want, but odds are you would not get a decent following and your mailing lists will be inefficient as users mark your newsletters as spam.
Couple that with an ever-shrinking attention span and, if you are serious about your blog, you will keep reading to find out the different ways in which to improve your blog content so that your readers love you.
5 Tips to Improve Blog Content
1) Invest Time
If you are seriously want to Improve Blog content, and if your blog represents your passion and – most importantly – if your blog is the tool by which you want to earn a living for yourself, then you cannot bypass this step. Remember, that a half-hearted effort is worse than no effort at all as it involves lots of time and energy but does not produce expected results. So take your time and plan out your first few blog posts.
Take the time and effort to study your target audience and the type of articles they follow and like, take the detailed note of their tastes and preferences and their relative attention span as compared to content. Remember that you are not the only one with a blog on a given subject, but one of the thousands who is rehashing the same news or headline. Hence, it is very important that you cater to exactly what the audience expects and then take your time to deliver it.
2) Develop Your Own Style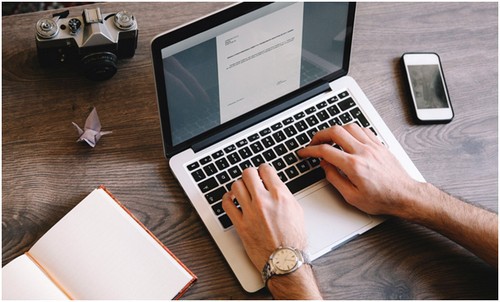 It is important to develop your own writing style if you want to improve your blog content. There are many people who copy or simply rephrase popular articles published by other bloggers, taking advantage of the keywords used by them.
While this might be a good SEO strategy, in the beginning, it is not sustainable as it is not sufficient to trick your audience even if this might trick plagiarism checkers. Remember that the audience today has a very low tolerance for mediocre and unoriginal content, and they will take no time to reject your blog once they figure out your con. The best way to avoid this is to take the time to develop your own writing style that will make you stand out from the crowd.
You must try to develop a template for your writing, which you can then apply in general for all your future blog posts. Here, we must again stress on the importance of point 1 where you are advised to take your time, following which you should be able to reach a compromise between your writing style and the niche of your blog where you will find the perfectly fitting template for your blog posts. If your readers see that you follow a structured approach to writing and disseminating content, their respect for your blog will grow and they will love you.
3) Add Images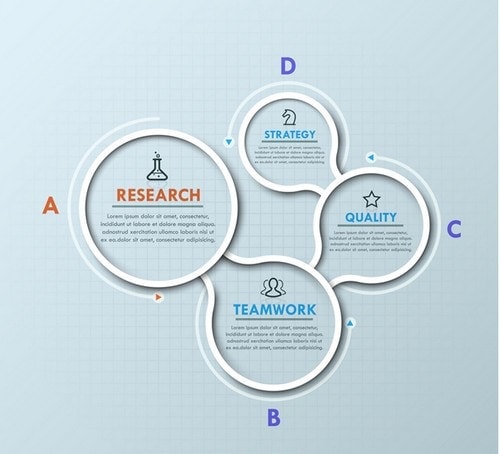 Before you start shouting about how adding images has nothing to do with writing, we would like you to ask yourself whether you would want to read a long blog post that has no images of any kind and only information? We think your answer will be no. That is no surprise when we take into consideration the fact that humans have always been visual learners and an infographic goes a long way to clear doubts in such a lucid manner that a piece of writing just can't.
In this day and age, when the majority of people use YouTube and other video sharing social media websites to learn new things, gain information and acquire skills, the importance of visual learning cannot be ignored. While you may be the Shakespeare of your age, the truth is no one really cares.
What people do care about is the content and how it is delivered. Your goal in this respect is to maintain their attention on your blog for as long as you can in a manner that is sustainable. Using images from a free stock photography website such as Fotolia enhances the engagement with the post as well as conveys what the post is all about. Make sure that the image you use is high resolution and is related to the actual article you have written. Using an image as a clickbait will only reduce the reputation of your blog.
4) Hold Contests for Visitors and Do Giveaways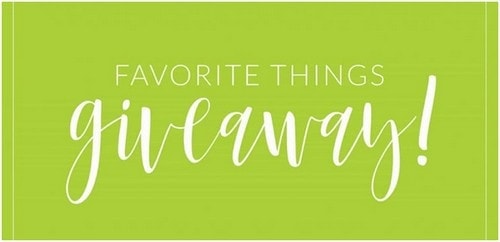 You need to engage with the visitors to your blog on a regular basis. In addition to replying to comments and holding discussions, you will also benefit from organizing contests and doing giveaways of merchandise for your visitors which will enhance their chances of repeat visits, thereby making them the loyal audience. You can do giveaways as contest prizes or standalone as well. These types of events should ideally be hosted every month or once every two months as too much of this will result in your blog being perceived as spammy and low on actual quality content.
A loyal audience goes a long way in improving the popularity and the general perception about a blog. However, developing and then maintaining a sizeable loyal audience requires a fair amount of hard work and a judicious mix of marketing acumen and proper planning for the future. However, this is a fruitful labor that will give returns in the long run and is, therefore, an important exercise to be conducted by any blogger that aims to grow his presence online and to sustain it for any length of time.
5) Create Rules for Writing
This is closely tied to developing your own writing style and creating your own blogging templates. Some rules that you may use are using a lucid and flowing conversational style, maintaining a personal tone that is underlined by the generous use of the personal pronouns such as "you" and "I" as well as writing posts which are not very long and divided into more or less equally long paragraphs. Also be sure to use a lot of images to make your blog colorful and relevant to the audience. Be sure to inter spread keywords to take advantage of search engine optimization and the crawl robots of search engines.
In this age of cut-throat competition, a lot of brands are trying to make it big through digital marketing techniques and blogs make up the bulk of their digital marketing strategy. On the other end of the spectrum are the individual bloggers who try to build an audience for themselves and then use their loyal user base for earning a living by various ways such as affiliate marketing, advertisements, etc.
For both of these, it is imperative that an improvement in writing and in the overall planning, execution and final presentation of overall content be made as the audience today has a lot of options to spend their time online and not a whole lot of time to spend. But if you follow the advice here, your audience will love you in no time.