If you are wondering whether getting a social media degree will be a good option or not, then this is the place for you. For those who do not understand the importance of having a degree in the field of social media, this article will be the perfect education for them.
Have you ever woken up from your bed and not checked your social media account?
Sites like Twitter and Facebook might just be some of the most used apps on your mobile phone, right? Don't know where we are going with this?
Well, we are talking about the use of social media and how it is important for people.
There is no doubt about the fact that social media is one of the best things that has ever happened to us. Sites like Instagram, Facebook, and Twitter are nothing less than life saviors for sure. These sites are not just the way to kill time for the people but there are some other uses as well.
For example, with the help of these sites, the businesses can make sure that their brands have an online presence which cannot be matched by anyone. They can use social media in order to gain customers. There is no doubt that most of the customers that brands get are online. So, using social media in the best way will be more beneficial than you can think.
However, there are many people who don't really know how to take advantage of social media platforms. Having a social media degree can be very useful for them.
With the help of a degree, an individual will be able to use social media methods in order to make the businesses a soaring success for sure.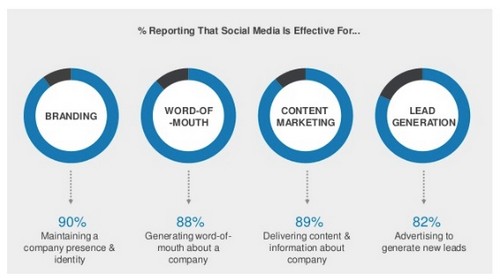 Here we will discuss a little bit more about the different degrees that are available on the social media world.
How Can You Get A Social Media Degree?
When it comes to social media, there are so many aspects that you don't know about. Having a formal education on the social media aspects and features will provide you with proper knowledge on the use of this amazing method which can be great for businesses.
With the rise of competition, the brands are now searching for individuals that have a certification about their knowledge on social media. If you get a degree in the use of social media, there can be huge career opportunities in line for you.
However, before any of that happens, it is imperative that you know all about the degree in social media.
It comes as a bit of surprise when we say that social media degree was not really a thing just a few years back. People didn't even know what this was, to be honest. However, the times have certainly changes and lot.
There is an increase in the demands of people who have got proper skills in using social media. If you have a certain degree, then your demand will be increased as well. Businesses are now looking for people who will be able to create proper social media marketing strategies for their brand. Now is a better time than any to make sure that you have a proper certification on the subject, people.
Apart from that, there are many different universities and educational organizations that have an answer to the problems of the business. These organizations provide the degree and several other education programs for the students who are in the need for such services.
What is even better is that some of these programs are online and you will be able to take the help of the classes at your home to know all about the use of social media in a better way. What more could you possibly want, people?
Choose Your Degree Wisely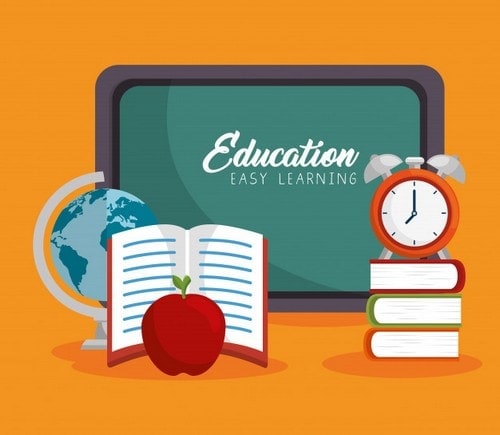 Just deciding to get a degree in social media studies will not be enough for the students. You need to make sure that you choose the type of the degree that you want. Of course, there are so many different options that are provided by the institutions of today. You need to choose the one that suits your needs and requirements in a better way.
We cannot stress enough on this fact that having a proper formal education is so important for the people of today. This is especially the case if it is social media.
You need to make sure that you have proper knowledge about the introduction of social media, other important aspects such as benefits and uses, use of the different social media tactics that would help them in their marketing campaigns. It is important that you get all the knowledge that is essential.
Now there are many different types of degrees that you can get for the social media studies. It is imperative that you understand the difference between these degrees.
Some degrees have a higher rank than the other and so the career prospects for these degrees will be different as well. It is your job to find out the social media degree that will help you achieve your career goals.
Let us now have a look on the course materials that you need to cover to get a Social Media Degree-
How to Develop a Social Media Strategy
Understanding Social Media Optimization, Marketing and Advertising
What is Social Media Listening and Monitoring?
How to build a Content Strategy for Social Media
How to extend your reach on Social Media
Building one to one relationships using Social media
Measuring performance and ROI of Social Media Campaigns
Social Media analytics and automation tools
For a better understanding, we are going to present you with the names and the details of these degrees so that you can have a view of what you want.
1) The Bachelor's Degree :
One of the most popular options for the degree in social media studies would have to be the Bachelor's degree that most people choose. The entire duration of the degree course is about 4 years. There are some other options of the bachelor's degree which take just about 3 years in order to complete. The course duration will differ from institute to institute.
You will be learning about different digital marketing strategies in the courses and different uses of social media along with the other subjects. A very popular and interesting course, we would recommend that you try it out for sure.
2) The Master's Degree :
Another one of the very popular courses that people choose when it comes to education in social media is the Master's degree course. It is very important to brush up the skills of social media that people have. This is the perfect course for that. The Master's degree is basically just a specialization course where the student will be able to increase their potential in a particular field of social media. This degree takes about two years to complete. Though, there are some universities that provide the course for a shorter period of time.
There are many different business related aspects that you can complete with the help of this course along with your own subject. If you want to hone your skills in a better way, then we would suggest that you go for this course as it will be very beneficial for sure.
3) The MBA Degree :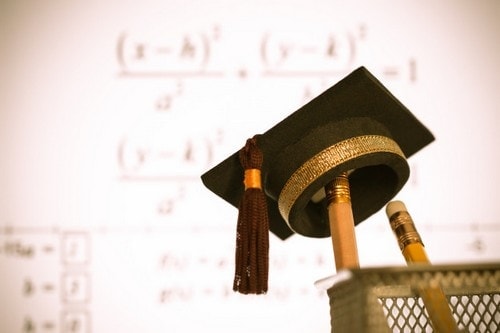 Here is another degree option that you can choose. Although not a very popular course for the people, it is certainly a very important one. The MBA degree that we are talking about in here is just like the Master's degree that you have. However, it will consist of some other important aspects as well. The entire duration of the course is just about 2 years in total.
Now, most people might think that this degree is just like the Master's one and there is not a single difference. But the case is not like that. There are some differences present between the Master's course and the MBA. For example, your MBA course will be a little bit more expensive.
Why Should One Get A Social Media Degree?
There is no doubt about the fact that having a degree in the field of social media will be very useful for individuals. Now you might ask how that is possible. Well, with the help of a social media degree, you will be able to have many career prospects for yourself.
From being a social media manager to a proper social media strategist, you will be able to get many other career options for you.
So, why wouldn't you want to leverage the benefits of having a degree in the social media degree?
Once you get your Social Media Degree, there are many career opportunities are for you as well. Some of the opportunities for you are-
Some of the certification courses that can help you get a Social Media Degree is-
Digital Marketing Nanodegree with Udacity
Hootsuite Academy
Marketing Leadership with Twitter Flight School
Social Media Marketing on LinkedIn Learning
Social Media Certification with Boot Camp Digital
Blueprint Certification with Facebook
Content Marketing Institute Online Certification
HubSpot Free Social Media Certification Course, etc.
Conclusion
So, that is all you need to know about getting a social media degree. Make sure that you apply for the best institutions in order to get what you want.
Want to know what kind of Social Media Degree would be the best fit for you? Share your details with us and M91 team will help you be a certified Social Media Specialist.