Debt is such a small word but can result in very high consequences. It can destroy worlds and bring people to their knees. People fear debts as taking them is easy, but getting out of that terrible situation with your sanity intact takes dedication and time.
What is the right course of action to get out of debt is something that takes a lot of contemplation. How much money you owe, what is the rate of interest, when will you have to return it, and will you be able to arrange the necessary funds to return it are some critical questions that need to be considered upfront.
Find the right tool to tackle this situation. Motivate yourself to be strong so that you can take some concrete action and get out of debt. People have been getting out of such tricky situations with sheer grit and determination since time immemorial, and so can you. Stay calm, plan, make adjustments, and motivate yourself if you are looking for ways to get out of debt.
Some steps that can help you in your endeavor of getting out of debts are described below. Hope they prove fruitful in your times of need. 
11 Ways to Get out of Debt
1. Create a Budget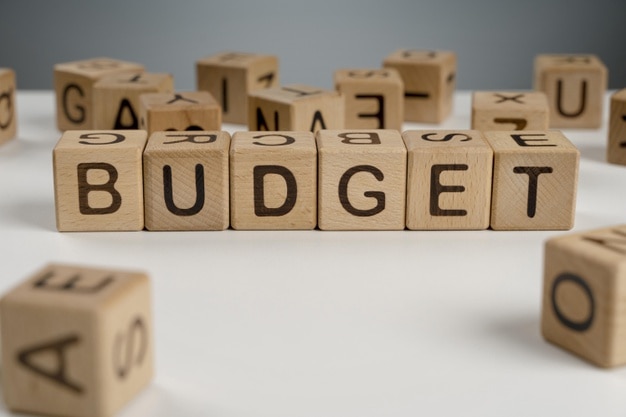 A person gets into debt for the simple reason that his expenses have exceeded his income, and he needs to mend fences urgently through handy cash. He takes a loan against the debt, and it keeps on piling if his income does not exceed his expenses.
If you are looking for ways to get out of debt, then create a budget as it is one of the most effective ways to tackle this grave situation. This is an essential step as a budget can help to make a concrete plan that will give you a way to spend less than your earnings and save money that can be used to pay off the debt. What is your monthly income?
Is it steady every month or flexible? If flexible, then calculate the average of three months to six months to get an estimate about your average monthly income. Calculate your expenses and divide them into fixed and variable expenses.
The expenses that are fixed will have to be paid no matter what, like rent, utilities, etc. but you can cut off some of your variable expenses. Stop eating out; cut down on your electricity bills, start using the metro or other public conveyance that will reduce your traveling expenses.
Making a plan, creating a budget, and knowing your income and expenses will help to save a lot of money at the end of the month. Pay off your debt slowly and steadily with these savings, and within a short time, you will be able to get out of debt.
2. Pay more than the minimum
If you are looking for ways to get out of debt, then the most obvious one is to pay more than the minimum every month. Pay as much extra as you can as this will help to reduce the amount in considerably less time.
3. Spend Less
Human needs and wants are insatiable. Many people go on buying things even when they know that they cannot afford it. Their wants are bigger than their pockets. There is no end to it, and this is why a person gets into debt.
Spend less than you plan on spending if you are looking for ways to get out of debt.
4. Share the Cost
If you do not have another source of income, then cutting down your expenses is the best way to increase your income. A meaningful way to do so is by sharing the costs of everything possible.
Rent a room with another person, and it will automatically save a considerable chunk of your money as it means a reduction in utility, cable, rent, and even groceries if you are sharing it. Travel in a carpool to save transportation costs. Splitting costs is the best way to save money if you are looking for ways to get out of debt.
5. Try to Increase your Earnings
The reason for the debt in the first place was because you were unable to meet your expenses through your earnings. The best way to handle the situation is by trying to boost the earnings. You must have some free time, utilize it to your advantage.
If you are looking for ways to get out of debt, then the best way is to look for an alternative source of income. If you already have a permanent job, look for a temporary one that can be done during your off-hours.
Consider working from home or a part-time job or online jobs without any fixed schedule temporarily until you can pay off your debt. You can also opt to work overtime at your existing workplace to earn some extra money.
Sell the extra stuff that you do not need and is scattered around the house without serving any useful purpose. You can take the help of online portals and earn some money.
The point to remember is that you do not sell anything that you will require in the immediate future, as buying again means you will then have to incur fresh expenses later on. Another way to increase your earnings is by starting a side business.
Freelancing, graphic designing, writing, etc. are some things that can be easily contemplated if you have the knack for it. Minimizing your withholdings can help you to take a more significant amount from the pay. Talk to your manager and see if this is possible.
Whatever options you choose, just remember not to spend any money that you are earning through these efforts on anything else. Be determined and pay off your debt as soon as you can.
6. Never Pay Multiple Debts at Once
Individuals that have several debts try to pay off at once. Their source of earnings is very less compared to their expenses, and this makes it impossible to clear them. Loans, mortgage credit cards, etc. are some of the loans that they try to pay but find it impossible to do so.
If you are looking for ways to get out of debt, then never pay multiple debts at once. Go and re-adjust your budget so that you can know where you can make adjustments. Talk to your creditors and try to make a viable plan. Now try to pay the ones you think are most relevant and so on.
Remember, you should be regular in your payments only then you can be free of debts.
7. Debt Consolidation
If you are looking for ways to get out of debt, then you can opt for debt consolidation. There are different methods of doing it, but it depends on the type of debt you have. The primary objective of debt consolidation is to transfer the debt from high interest to low interest or credit card to save a substantial amount.
In case you have a good credit standing, you are eligible for the balance transfer credit card option. This type of card has a 0% APR or annual percentage rate, and this is why they are quite popular amongst the masses.
The introductory offer starts when you transfer the amount from one to another credit card. The promotional period is between 12 months to 21 months. If you pay the debt within this time, then there is no need to pay any interest on the amount that has been transferred.
But, in case of non-payment, the cardholder will have to pay the regular APR on the balance that is remaining. Another way for debt consolidation is a debt consolidation loan. It is a personal loan taken out to pay debts at a low interest rate.
These have fixed terms of repayment that will be upfront about the amount to be paid and when to be paid so that you will be debt-free at the end of a specific period.
8. Look at Debt Repayment Strategies
If you are looking for ways to get out of debt, then the best thing you can do is look at the debt repayment strategies. Prioritize your debts to know which ones should be paid first. For lines of credit and credit cards, you can choose two options.
The Debt Avalanche method is a strategy where the debtor puts his onus on paying the debt whose rate of interest is highest and the then next-highest and so on. With the Debt Snowball method, the onus of the debtor is on paying off the debt with the lowest balance while paying off a minimum amount on other debts.
Some people have lots of debts, and in that case, paying off smaller ones will reduce the number of debts and can motivate the debtor to do better. Some people prefer eliminating debts with a higher rate of interest first so that they can focus on the lower ones easily.
9. Stay Away from Expansive Habits
If you are having trouble making your debt payments, then it is time to look inwards at your habits. Are you still going to the bar every week? Do you love to go to a restaurant with friends or family members? Do you love to ride alone in your car every night? Do you have a gym or club membership that everyone envies? These are some of the expensive habits, along with various others that a person can have.
This is not the time to keep up with them.
Quit yes, simply quit any expensive habit that you have, no matter it is good or bad. The debts that occurred in the first place was because of expensive habits and keeping up with them will never allow you to pay off your debts
10. Change your Behavior
No one likes to have a sword hanging on his head, and getting into debt is a big sword to face every day. There must have been a specific reason that forced you to take a debt. Think and identify it.
Try to make changes in your behavior so that you can pay it as quickly as possible without adding another one to your list.
11. Ask for Help
Sometimes, the financial condition of the debtor spirals out of control, and he finds himself in a dire situation. He might have tried various ways to get out of his debts without any success. At such a time asking for help is the best option if you are looking for ways to get out of debt.
There are debt settlement agencies and credit counseling agencies that can come to your rescue and prove helpful. The counselor from a credit counseling agency can create a debt management plan that can prove a blessing for you.
The debtor will have to pay one payment every month to the agency, and they will make separate payments from it depending upon which step is best for you.
The best part of this scheme is that the credit counseling agency is capable of negotiating a low rate of interest with these creditors, and this will minimize the debt you will have to pay in total. As the debtor is paying his debts on time, the credit score also remains intact. The debt settlement agencies will advise you to stop making payments to your creditors against the debt.
It will ask you to make payments in their company account, and when the amount is high enough, they will later use it to settle with the creditors. The disadvantage of choosing this method is that it can wreck your credit standing and make it difficult for you to ask for any in the future.
Ready to Get Out of Debt?
Getting out of debt by any method depends on the personal preference of the debtor. Which approach will be the best fit can be determined only by the debtor.
The important thing is to try and make a conscious decision to clear off the debts as soon as possible so that you can live your life free from debt and, of course, the related stress.