A business loan is not easy to achieve as the lender will look into your personal and professional space and then decide whether to grant it or not. Your credit scores, existing revenues, and how long have the business been in motion matters a great deal to the lender along with your own personal bank balance and assets.
You may need to go through various preparatory steps when you are thinking of how to get a business loan at economical rates of interest and at favourable terms. Finance is an integral part of the business, and sometimes due to dire circumstances, you have to apply for a business loan so that the company can continue with its operations seamlessly.
One can also apply for it he is thinking of further expansion plans, building credit for future use, thinking of buying some additional equipment or purchasing more inventories.
Infusion of cash is a great way to boost the growth of your business as it helps to maximize its profitability to a great extent.
1) The reason for the loan
If you approach any financial institution or a moneylender, the first question that he will put through is why you need this business loan. It is simply a sign of a good entrepreneur if he is prepared with his answer way before someone asks him about it.
The most likely answer will be for a new start-up or as a safety cushion for extreme circumstances. A business might also need finance for further expansion plans, to manage daily operations or for hiring new employees.
Whatever the reason you should be prepared in a detailed manner if you are interested in looking for steps to get a business loan. It is your answer that will decide whether the financial institution is ready to support and finance you.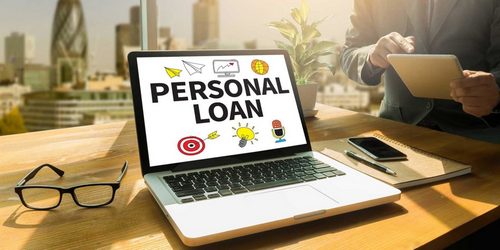 2) Specific business goal
It is important to be specific about your goals beforehand if you are looking for steps to get a business loan. Identify your target and set the objective. Now think about your plan of action that will help you to meet your goals.
What other resources will you need in the course of events? Determine all of them diligently so that you can calculate your expenses. Remember, lenders are interested in knowing how the amount they are sanctioning will be utilized.
Make sure to mention the purpose of your loan to the lender. This will help him to consider the angle and decide whether the business is in need of that expense or not at that particular time.
3) Calculate the amount of finance you need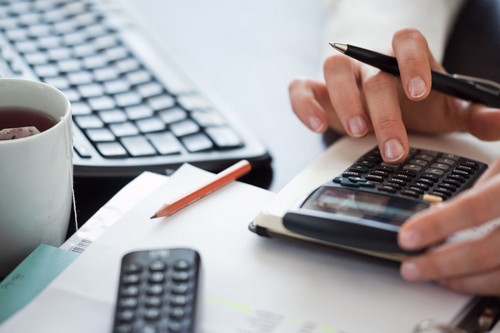 It is important to know the amount of finance you will need if you are looking for steps to get a business loan. You cannot demand an amount in a random manner. Proper estimates are needed so that you can determine the actual amount for the particular expense.
Overestimation, as well as underestimation, are both considered to be disastrous while applying for a loan hence be sure with your estimates if you do not want to face rejection.  Both the scenarios project that the entrepreneur is not prepared with actual estimation.
Create a proper plan with an exact amount so that the lender is impressed by your dedication and can sanction the help with ease. How long will you need the money, and when will you be able to return it back is an important question that a lender will ask.
Be prepared with an estimated time period within which you can meet your loan expectations.
4) Conduct your own research
Conduct your own research if you are looking for steps to get a business loan. It is important to gather as much information as you can, and that can include people working in different industries, industry report, and government statistics.
When a lender comes to know that you have already conducted viable research, it creates a favorable impression that might prompt him to give you a second look. It also signifies your commitment towards your business and that you are willing to go the extra mile to achieve desired success.
5) Update your business plan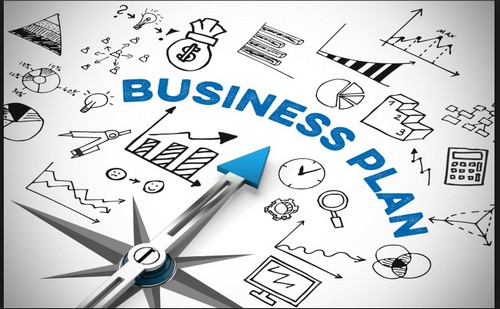 You must have created a business plan before starting your venture. This is the right time to update it with all the relevant details. Remember a business plan with an updated version takes you a pace forward if you are interested in taking steps to get a business loan.
The lender will be impressed by your ingenuity and will applaud your initiative. A strong and detailed plan sells your vision faster as it can illustrate the steps you will be taking with a complete analysis of the past actions as well as future plans.
Updating your business plan comprehensively is a mark in your favor and will help you to achieve your goal.
6) Create financial statements and gather other documents
Create financial statements if you are looking for steps to get a business loan. Profit and loss statement, cash flow statement, and balance sheet are the three financial statements that a lender will want to go through at first. You can also create a Project report which will help your financial presentation.
A personal financial statement comes in handy at times hence be prepared with one. When a person is interested in applying for a business loan, he should know that any lender can ask for several relevant documents also.
Gather them ahead of time for instance business lease, franchise agreement if you have a franchise, business bank statement, business tax returns for last three years, personal bank statement and personal tax return for the last three years.
Better safe than sorry as it will save a lot of time later on.
7) Think about your lending options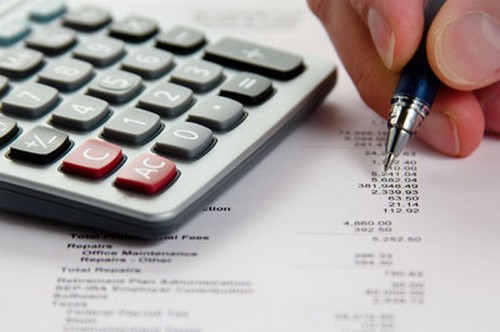 Think about your options if you are looking for steps to get a business loan.
There are both conventional and unconventional lenders in the market like banks, non-profit micro-lenders, term loans, SBA loans, money lenders, business credit cards, crowd-funding, personal loans that can be utilized for business and credit unions.
Think about the institutions that offer the type of loan you are looking for. Choose the one that levies the lowest rates of interest and offers flexibility in repayment.
Consider every option, mull over the pros and cons, gather relevant information, and decide which one is best suitable for your purpose.
8) Check your business and personal credit score and history
Get reports from all the three credit agencies Equifax, Experian and Dun and Bradstreet as a lender can ask for a business report from either or all of them. Update all the information till date and check for any mistakes and errors.
Remember the credit report will have details about all your previous loans and whether you have faithfully repaid them. Banks and other financial institutions are interested in personal credit score and history also. Obtain your credit report and scorecard to know where you stand.
Remember a score above 650 is preferable whereas above 700 is considered good in case of personal credit score. It is better to improve your credit score and history if you are looking for steps to get a business loan.
9) Find collateral
Most financial institutions or money lenders need a guarantee in the form of collateral that will act as security against the loan. This means that in case an entrepreneur is unable to fulfill the conditions and pay back the loan, the asset he has pledged as collateral will be seized by the lender.
You can guarantee vehicles, land, buildings, accounts receivable, assets, and heavy machinery as collateral. In case you do not have anything to keep as security financial institutions also allow an entrepreneur to use his personal assets for the business loan.
Remember to think carefully before saying yes, especially if you are thinking of putting your personal assets as collateral as it can come back to bite you hence think twice before you undertake this decision.
10) Seek out expert advice
If you are not confident about your choice, you can take professional help to get a business loan. There are several consultation bureaus that levy certain fees and help their customers in getting a business loan that will meet their particular requirements.
As they have been in this business for a long time, they are aware of all the nitty-gritty details and can prove a blessing in giving your thoughts some clarity.
11) Plan your presentation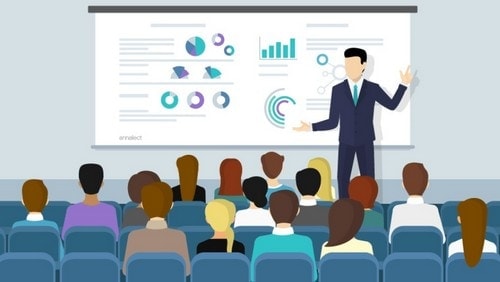 Prepare a presentation for the loan officer if you are looking for steps to get a business loan. You need to be diligent in your efforts so that you can make a compelling argument so that he will give you a chance to lay down your proposal.
Plan your compelling business presentation in a professional manner with a narrative speech in place, along with all the necessary and relevant statements and documents. Be sure and include a viable Executive Summary as it can tilt the matter in your favour.
12) Make an appointment
Make an appointment with the loan officer or a lender if you are looking for steps to get a business loan. Be prepared fully with all your documents and presentation before asking for an appointment as he can call you anytime, and if you are not prepared it, then it can have a negative impact on your proposal.
It is better to request for ample time so that you can put forward your plan before the lender in an organized and planned manner.
Take help of your updated business plan, presentation, and visual aids so that all your points come across nicely and the officer is impressed by your ingenuity.
13) Apply for a business loan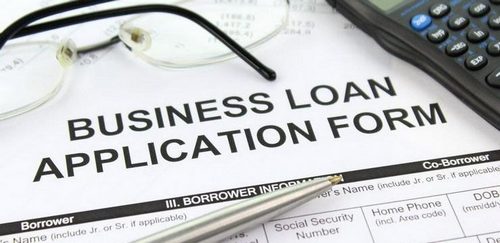 Apply for a loan if you are looking for the final step to get a business loan. By this time you have a basic concept about your own needs and the best option available to you. You have narrowed down your chances and selected the one who you think will prove beneficial for your organization.
Submit your loan application along with the necessary documents that the lender has asked for. It is up to the lender to review and verify all of them. He will diligently pursue his investigation and come up with his answer.
If it is in your favor, he will give you the loan agreement. Better read the document carefully before signing on the dotted line. Check out the rates once again and look for any other fees that can have an impact on your finance.
If you have any queries clear them before signing the papers as it is a legal document once you sign it is binding on both sides.
An entrepreneur has to consider a lot of viable factors if he is interested in applying for a business loan. A person who is better prepared with all documents in place has better chances of success.
Hence it is advised to follow all the necessary steps so that acquiring funding as business loan becomes a piece of cake.