Are you interested in a franchise system and are looking for ways to franchise your business. People who have a successful business model look to franchise their entity for expansion in different locations with minimum risk.
They want to extend the reach of their brand far and wide without the hassles of starting a business from the ground. The franchisor offers licensed privileged to the owner of a franchise for royalty and initial fees.
In this challenging economy, the modus operandi of a franchise system is considered a sure way of success because of rapid growth. A franchise gets help from the franchisor in marketing, training, managing and organizing aspects of the business in return for monetary consideration.
Franchising your business means opening several outlets by the franchise rights to suitable and independent investors who are interested in your brand name and operating system. As this is already a tried and tested system success is most probably guaranteed.
Yes, it is time-consuming and expensive but still one of the most popular methods to triumph.
How To Franchise Your Business?
1) Initial assessment
The initial assessment period of any company is a very important stage as it sets precedence for the time to come. If you are looking for ways to franchise your business you must ask yourself some hard-hitting questions.
Is your business suited to following a franchise model, does it have the necessary credibility for further expansion and growth, am I as an owner capable to handle all the necessary steps, will I need help and is it the right strategy for my company.
Once you start finding answers you will be able to gain confidence and decide whether you are mentally equipped to handle the franchise system from the word go.
2) Know your business inside and out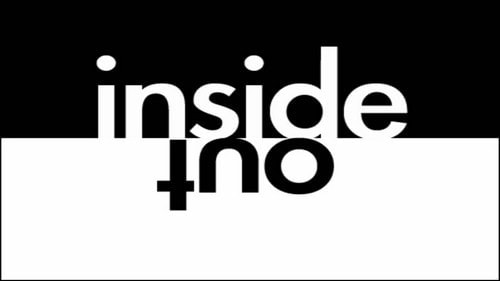 It is imperative that as a franchisor you know your business inside and out if you are looking for ways to franchise your business. Until and unless you are aware of every aspect how are you going to set the directions that will be followed by future owners?
They will not be given space to improvise or make changes so it is your responsibility to create a system that will be followed diligently. Outline every step of the procedure in minute details so as to avoid any sort of confusion.
Mentally go through every step of the procedure so that you can document it in a precise manner.
3) Develop a franchise business plan
A business plan is a key to gain success in any venture even if it is a franchise model instead of a business entity. If you have already decided to adopt this system make a five-year plan so that you can get ample time to consign every piece in its proper place.
If you are looking for ways to franchise your business you need to write about your vision at the onset and where you see yourself in the next five years. The business plan must also include a review of your products, services, how you got here, analysis of the present market condition, changes you will make in the coming years as the business grows, assumptions about the future of your company and your financial expectations.
4) Register your trademark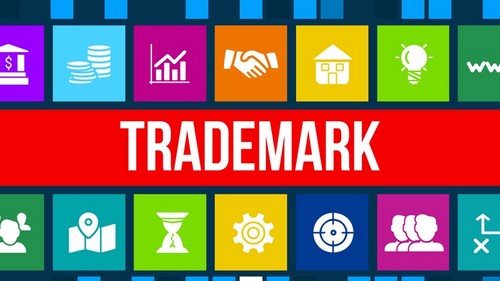 Register your trademark at the onset if you are looking for ways to franchise your business. This is a very important step as it will act as a protection for your products and services from any infringement.
Conduct a search beforehand to know whether you are not infringing on any existing products and services and no one yet has registered similar service mark or trademark as yours.
If you do not want to be bothered by the hassle of a search you can simply file an application for a trademark with the Patent and Trademark Office. It now is up to them to review whether a similar trademark exists or not.
5) Hire a franchise attorney
Hire a franchise attorney who specializes in the laws, rules, and regulations pertaining to this business model if you are looking for ways to franchise your business. Do not hire a general attorney as he will not be able to give an in-depth opinion about its laws and by-laws.
It is the franchise attorney who will help you in registering your trademark and service mark with the Patent office and offer any legal guidance pertaining to any related issues.
6) Gather information about the legal documents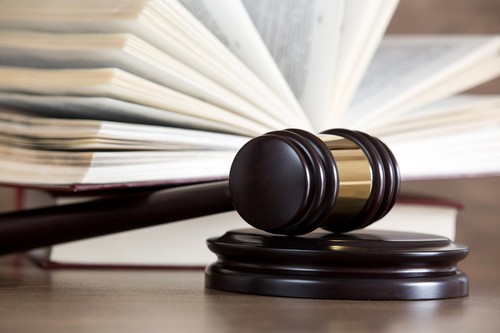 Gather all the information that you will need for preparing legal documents if you are looking for ways to franchise your business.  The two primary legal documents are Uniform Franchise Offering Circular and Franchise Agreement.
The first is a written disclosure that is offered to a probable owner of a franchise and the second is a legal contract that defines in detail the terms for a definite period of time.
You will need background information about your business, expected royalty and initial fees, estimation of both low and high start-up fees, expenses that might occur for working capital, deposits, rent, insurance, furnishings, equipment, inventory and lease, and advertising expenses.
An important aspect of a franchise model is that all the franchisee are obliged to honor promotional responsibility and obligation to buy supplies from the suppliers that have been recommended by the franchisor. You need to verify with your suppliers beforehand whether they are equipped to handle orders of such magnitude.
7) Franchise documents
You will need to work with your attorney to develop both the legal franchise documents Franchise Agreement and Uniform Franchise Offering Circular if you are looking for ways to franchise your business. You already have gathered all the information that you will need for it.
The Offering Circular includes various sections related to litigation, bankruptcy, affiliated persons, initial franchise fee, other fees, initial investment, obligations for lease, supplies and advertisement, financing agreements, supervision, assistance, trademarks, patents, copyrights, restrictions, renewals, and profits.
The Franchise Agreement will include sections for licensed rights, terms of renewal, payments, and limitations of licensed rights, operations, services, equipment, training program, renovations, insurance, acknowledgment, and consents. When you already have the necessary data it will become easy to prepare all the documents.
8) Standardize your operating process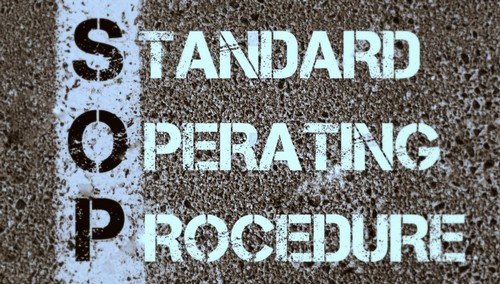 Your operating system is one of the main reasons for your success and it is imperative that all related franchise follow the same standard. Document this procedure and let it become your operating manual if you are looking for ways to franchise your business.
 The first part of the operating manual includes your own methods to arrange and deliver your services and products and the second part include operational procedures like accounting, bookkeeping, and hiring, etc.
A standardized operating procedure sets the precedence for training employees from other franchise so that they can act accordingly. Hire a professional agency that handles creating of technical manuals as it will save a lot of your time and effort.
You can also hire qualified and trained professionals that will help you in setting and operating training programs for employees of the new franchise.
9) Test your model with a pilot operation
Test your model with a pilot operation if you are looking for ways to franchise your business. It is imperative that someone other than you can follow the set of rules and guidelines that have been placed for future entities.
A pilot operation is a great way to understand and rectify any mistakes. You can set up another outlet by yourself or give preferential treatment to someone you know. Let it follow its own course because only then will you be able to understand the actual pros and cons of the model.
Finding a location, filing documents, going through all the steps from decorating as specified to training staff and buying things according to the pre-set rules will give a detailed idea about the model.
When everything goes according to the plan you will be able to understand whether the system needs any adjustments or not and make changes accordingly.
10) Is your concept replicable and teachable
The franchise model is unique and must follow a set pattern. You cannot make changes with its basic concept if you are looking for ways to franchise your business. Potential buyers will need to have blind faith in your credibility and your success to follow the rules that you have set in place.
Is your concept replicable and teachable so that the potential owners can understand and duplicate the system in accordance with your wishes? Have you documented all the necessary information in your operating manual and have conducted a pilot operation to know about the success rate.
Have you proved to be a good teacher that other students can easily follow you is an important question to address before you set up this model.
11) New franchise outlets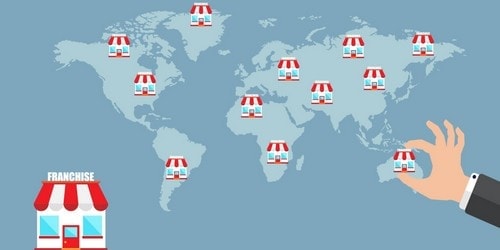 You need some trained and qualified person in your corner if you are looking for ways to franchise your business. Establish a suitable team that will help in the developing and operating aspects of the new franchise.
It will offer guidance, training and necessary tips to make their steps easier. This will bring some sort of stability in the hustle and bustle of opening a new store.
As your franchise model starts to gain momentum you will need to keep a separate team that will put its full focus on new entities.
12) Give your identity a professional look
 Give your identity a professional look if you are looking for ways to franchise your business. The way people look at your brand and offerings matter a great deal and in order to enhance the visual appearance, a franchise needs to adopt suitable advertising and promotional policies.
You need to plan strategies that will make you a household name. Take the help of professional agencies who deal in graphics and design to make the package more attractive by putting your focus on the layout and logo of the company.
Remember these are competitive times and you need to be ahead to make your mark in this world.
13) Market your franchise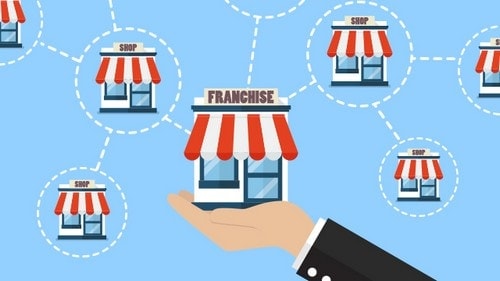 If you are looking for ways to franchise your business then put your focus on the marketing aspect. Besides the advertising policies, you will need to attend events and franchise trade shows so that everyone becomes aware of your franchise model.
Create brochures as it will spread further brand awareness in related markets. Create a special team that will be on the look-out for new opportunities to market your franchise by being active throughout the year with marketing policies.
14) Screen new franchise
It is well and good that someone wants to open a new franchise based on your model. You just cannot sign an agreement without proper screening the potential owner's credentials if you are looking to franchise your business gradually and successfully.
You want an owner that has the substance, gumption and an eye to detail that will take your franchise model forward. It is your brand name that will have to undergo the test of time hence better be prepared for every eventuality.
Set up a team in place that will make sure that the potential buyer has the necessary credentials to move in the direction you want him to. He must have the desire to maintain a balance between your directive and his own thought process.
15) Support your franchise
Remember your success as a franchise model also depends on other franchise outlets hence make sure that the ones opening after you are the best in business. Give them your full support if you are looking for ways to franchise your business successfully. Maintain good relations and develop programs for improvement. Establish a process that will help the new owners in setting up new entities.
Create a team that will be on the look-out of new locations with favorable conditions so as to implement the further expansion of your franchise model. Remember it is your system and you have the legal rights to insist that every franchise owner follows the rules established by you. You need to be supportive but also firm in your dealings so that no one can go against your direct wishes.
Franchising your business is one of the best ways to spread out quickly with minimum risk as well as capital. It has access to the best available talent and has the ability to transform a concept into a worldwide organization. Franchising is often called a duplicable model because the franchisor gives a very little leeway to a franchise in making changes with its basic infrastructure. Starting this mode of business is beneficial for those who are intimidated by a normal business organization.
Liked this post? Check out these detailed articles on
Topic of Retailing
Alternatively, check out the Marketing91 Academy, which provides you access to 10+ marketing courses and 100s of Case studies.