When it is about selling a product or a service online, one of the best ways, of course, is to start up an e-commerce website. After you have got up an eCommerce store, there are a number of ways how you can promote it such as through social media platforms.
But a number of people today are looking forward to creating a Facebook page for e-commerce and increase the visibility quotient of their brand.
There are two different ways of how products and services can be sold on Facebook.
Two Ways to Sell Products via Facebook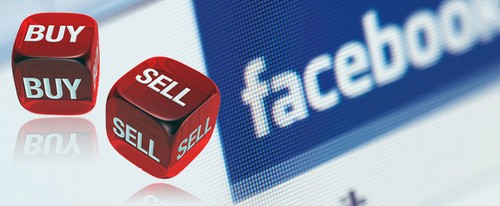 As per the first method, the Facebook platform is only used to come up with an online store and list the products and services. Here a cart is also updated in page for payment solutions. This is the most basic method of selling items on Facebook.
The second method is to make use of an e-commerce website builder for the online store. After this, you need to link all the products of the e-commerce store on the Facebook store. This is the main method that is being used by the people today to come up with. For this, there is a need for a few technical expertise and knowledge.
In this post we will be covering the second method to create a Facebook Page for E-Commerce, as this one is simpler, offers more functionality and ensures the better opportunities of expansion for the users.
The Facebook Store – Lets you sell Products from your Facebook Page
Before understanding how to set up things, it is important to understand the basic terms such as the Facebook store. This is the store that helps you to sell the products through your Facebook page.
You can start up a separate Facebook page that is different than your personal account.
After the business page has been created, you can start selling the products and services from the page. A store tab has to be integrated for this. The visitors on visiting the Facebook page need to click on the store tab so that they can start shopping. In the image below, you can see Store tab as Shop there –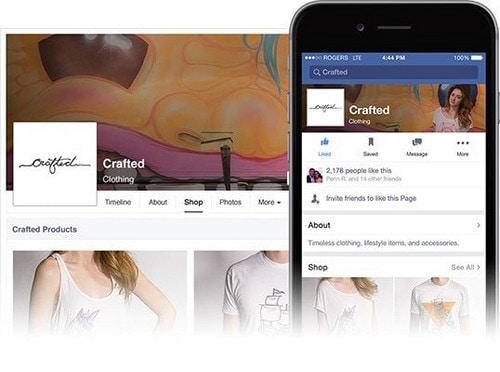 Of course, in order to get more customers, it is important that you have a larger audience for your store. You can make use of options such as social media marketing and other important procedures to get traffic on your page.
Use of Website Builders to Create a Facebook Page for E-Commerce
There can come a number of limitations if you try to create a direct Facebook store. Some of the limitations that you can face on creating such a direct store page is that having low-quality images of the products, problem in having different payment types, and syncing issues.
Hence, the best way is to use a website builder like Shopify website and then connect it to the Facebook store. Having such a method for your Facebook store, you can manage up things such as the inventory in a much convenient way.
This way, you can offer both the ways of Facebook page as well as the website to the customers for the shopping purpose and payment methods.
Easiest Way of Selling via Facebook Store
Website builders often offer a comfortable and convenient way to create a Facebook page for e-commerce. You just need to start up a business page, and then you should add the Facebook app on the online store that you have as a website.
The website builder is actually the easiest way of creating an online store or a website.
Different Online Store Builders
There are so many website builders available today such as-
Shopify
BigCommerce
Squarespace
Amongst these, you can select the one that you wish to make use of. Among many such options,
Shopify is known to be one of the best options as it comes up with a lot of amazing benefits.
One of the benefits is that you just need to make the change to the product on your website and the changes are automatically done on the Facebook store also. It can save a lot of time and effort in making changes. The others also have many such benefits that can be used.
Using Shopify to create a Facebook Page for E-Commerce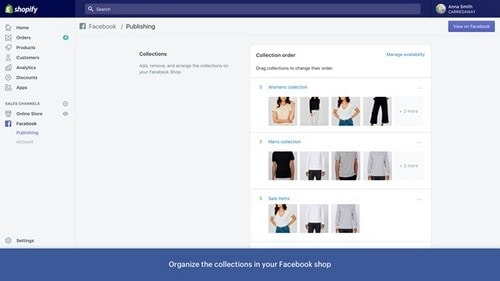 Shopify is growing quite fast and has become one of the most favorite options as of now. There are a number of reasons of such popularity such as:
Professional design with polished themes,
It allows the processing of $72 billion,
Various apps are there so that the functionality can be increased.
It has 24/7 support.
If you are trying to create a Facebook page for e-commerce through Shopify, all you need to do is add the free Facebook channel app of Shopify to the Shopify store.
This app is available in almost all the paid plans of Shopify.
As soon as you do this, your Facebook page will start showing the store section on the page. Here the visitors will be able to go through your products and services available on the website.
There will be a tab created on the Facebook page that will allow the visitors to check everything such as products and many more on the Facebook page.
The changes in the products or any other places can be done on the Shopify page and this will automatically get synced with the Facebook page also.
This way the visitors do not have to leave the Facebook page while they wish to buy something from the site.
There are some of the amazing features that Shopify has.
Extra products and details can be simply added with just one single click.
It offers the customers to make the transactions either on the Facebook page or even in the Facebook Messenger, as per their convenience.
New banners and other things about the product page can be added or changed easily.
You can select the products that you need to sell on Facebook and can import that particular product directly to Facebook from Shopify.
There are real-time updates available. This means when a change is done on the Shopify site, it automatically syncs with the Facebook store.
Shopify makes it easy for individuals to create a Facebook page for e-commerce.
Apart from Shopify, there are also many other options that can be tried.
Using BigCommerce to create a Facebook Store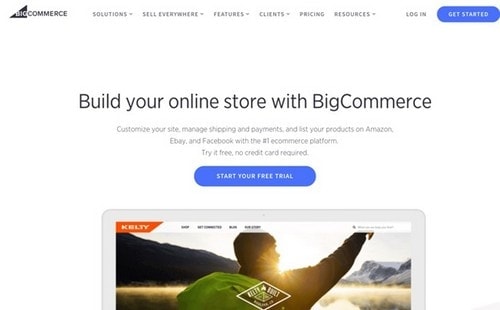 This is yet another website builder that is quite reputed after Shopify. Similar to Shopify, this builder also happens to help you in creating the store without knowing much about coding. Some of the amazing features are discussed below.
It helps in attracting new Facebook viewers and also helps in tracking the campaigns.
It has supported in the processing of about more than $9 billion for sales.
Various tools were available to build the store in an attractive way.
Apart from the Facebook store, it also integrated many other social channels for promotion.
It has its own app store from where you can get more tools to create the store.
The creating of the Facebook store is quite easy and as similar as to Shopify.
The biggest competitor of BigCommerce today is Shopify because both the builders have almost similar features and also have the same method of creating a Facebook store.
Also, BigCommerce offers free trial again similar to Shopify.
Using Squarespace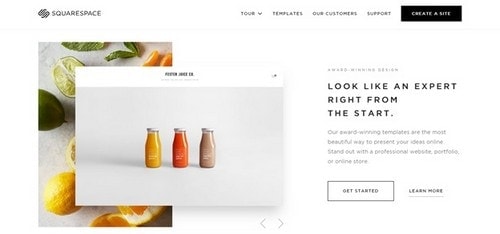 Squarespace is known to be an all-rounder because it also creates other options such as portfolios and others apart from the e-commerce sites. Hence, in a number of views, it can be said the Squarespace is much efficient than Shopify and BigCommerce for those who aim is just not about created an e-commerce site.
The features of Squarespace can be explained here:
It offers a convenient social integration that allows it to share things over Facebook, Twitter, and other social sites.
Other important elements such as maps, surveys, and other things can be added to the website.
Long-term customers can be captured with the help of email campaigns.
The online store offers to sell unlimited products.
Different media options such as images, videos, blog posts, and many others can be used for the promotion of the products.
Customers with abandoned checkout can be caught.
The checkout page mobile optimized.
With Squarespace, you cannot sell directly on Facebook similar to Shopify and BigComnerce. But what you can do is to integrate the products across the social sites and share them.
Also, each time when you are updating something on the product page of the website, you need to go to the setting and click on 'save and publish'. After you do this, the changes get updated on Facebook also. On the other hand, Shopify and BigCommerce offer an automatic update on the Facebook page.
For Squarespace also, you need to have a Facebook business page in place of the personal page. Though Squarespace is not effective in many cases, it is on the other hand again quite beneficial in other ways such as providing stunning visuals to the viewers.
Apart from these three options, there are also many other options such as Wix that is used by many to create a Facebook page for e-commerce. Some of its specialties are about 109 million built websites, drag-and-drop interface, many beautiful templates, app market, various payment options, creating discounts and coupons.
In Conclusion…
One of the major reasons to sell on Facebook is the availability of a huge audience.
Who will not wish to take advantage of this?
Creating the right Facebook store page will not be a difficult task if you select the right option and you are aware of the right tricks. It brings in more traffic and also happens to increase the conversion rate for the brand.
With the right use of website builders, you can easily create Facebook Page for E-Commerce that will be your Facebook store to sell all your products and services with utmost ease. So, try it out and ask us in case of any query about the Facebook Store in the comments sections below.