Juggling work commitments, dealing with professional hara-kiri and trying to keep an organized personal life is like being caught in a whirlpool. It is overwhelming and can have a direct impact on the physical, mental and emotional health of a person.
What a person needs at this point in time is to find ways and means to control stress so that he can manage to keep it at bay and find the necessary balance and stability in life. One of the best ways to lead a healthy and happy life is by dealing with the stress factor positively.
Remember that you are in charge of your life and you can as easily combat stress as anything else in this world. Find your inner strength and make changes in your thought process, actions, lifestyle, and behavior so that you can relieve the pressure.
Maintain your positive attitude even in the face of adverse conditions and become assertive while describing your opinions and feelings instead of becoming angry or aggressive.
Your entire well-being depends upon your emotional and mental equilibrium hence find the balance that will help you to enhance your ability to think, function and act effectively.
1) Identify the source
Look at your habits, behavior, and attitude if you are interested in finding the source of your stress. It is anytime easy to find the stressors but to look deep inside you and identify the source is not as easy as it seems.
Be straightforward and look at things, feelings and thoughts that contribute to everyday stress. Identify the actual reason for the stress. Yes, it might be because of your job but what is the real basis.
Are you unable to meet the deadlines or are you unable to understand the new work format or you are not in sync with other team members are details which you should find answers to?
Similarly, if you are stressed at home find the reason. Once you recognize those it will become easier to control stress in life.
2) Recognize and eliminate stress signals
You have identified the triggers and also the source of the persistent stress in your life. Understand that stress can happen for various reasons. You do not feel it only for a particular thing. There are several signals that are related to stress like headache, panic attack, nausea, fatigue, and irritability, etc.
Stress is also called a silent killer because it slowly and gradually penetrates inside the mind and body and results in several medical problems like chest pain, heart disease, and high blood pressure. Recognize the physical symptoms early on if you are looking for ways to control stress.
Now eliminate or at least try to reduce the triggers by adopting stress management techniques.
3) Accept the responsibility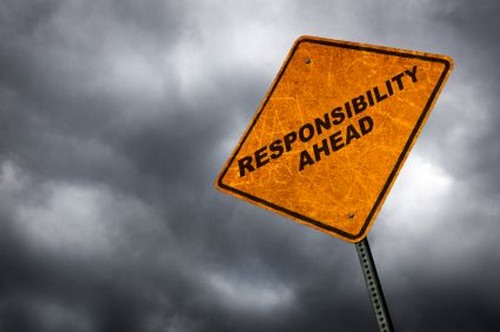 Are you blaming others for your stress level or is the real culprit you yourself. Until and unless you accept full responsibility in creating and maintaining stress levels you cannot learn to control stress by yourself. It is important to accept and then find solutions to your predicament because the stress will keep on dragging you down towards hell.
Think and contemplate your alternative options and decide how are you going to deal with it. Remember there are lots of ways to deal with stress you just need to choose the one you are comfortable with.
Controlling and managing your stress levels depends on only you so make the best of the situation by becoming determined in your efforts.
4) Manage time
One of the most common reasons for stress is that individuals are always pressed for time. There are several tasks to be completed but you do not have enough time to do so.
Do not be overburdened instead try to manage time if you are looking for ways to control stress. Accept that you cannot complete all the tasks at the same time hence create a to-do list and prioritize it according to its importance and deadline. Pick up the tasks that you can delegate and do so at once. This will shorten your burden.
Now start from the top and gradually finish one after another. Give yourself breathing space in-between and take a few minutes for yourself. Remember you are trying to control stress not increase it hence limit yourself and set boundaries for the day.
5) Be mindful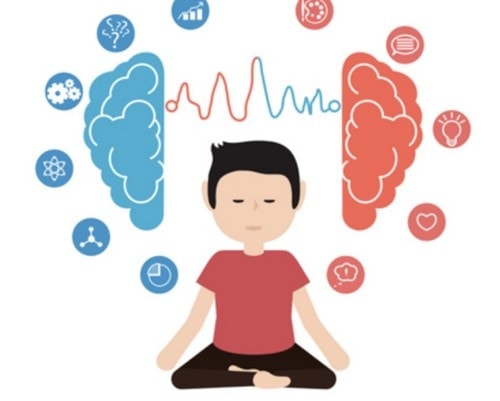 Be mindful if you are looking for ways to control stress. Pay attention to your thoughts, feelings, and emotions so that you can avoid stress at the onset. Make choices that will work in your favor.
Remember that you can find your anchor as well as your balance through mindfulness exercises like yoga and meditation.
6) Find a confidante
Find a confidante and talk to him if you are looking for ways to control stress. Sometimes things get bottled up inside and the individual starts feeling stifled. It is the time to seek a mentor, a friend or a family member with whom you can share your deepest secrets.
Talking and discussing will give an outlet to your emotions and feelings and ultimately you will be able to control stress. Remember a journal can also take the role of a confidante if you are not able to find a suitable person for the discussion.
This is considered an effective tool for managing and controlling stress. You can share your deepest and darkest secrets and have the confidence that nobody is going to know about it.
Jotting it down will give you emotional, mental and physical relief and you will be able to cope with situations in a better way.
7) Be assertive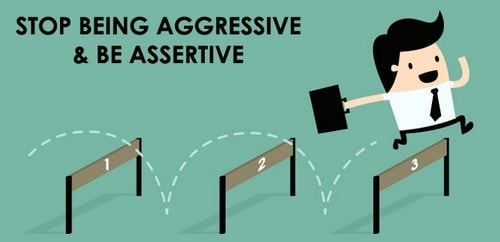 Be assertive so that you can communicate your thoughts in a clear and precise manner. A person who is unable to explain things to others feels stressed if compared with the person who can. It is healthy behavior and a sign of self-confidence.
A person who is assertive acts in a positive manner instead of reacting negatively to any situation. He is capable of managing and controlling stress so that it does not have a direct impact on his well-being.
8) Accept you cannot change everything
Some things are unavoidable like illness or death. Do not let it be a reason for your stress. Accept that you cannot change everything if you are looking for ways to control stress. Acceptance is the only way to manage and control it so that you can find inner peace.
Remember to look for upside in every situation and you will find that it is easier to let go of negative emotions than rallying against the forces of nature. Sometimes we make mistakes unknowingly and it can cause repercussions.
Let go of the anger and resentment.  When a person learns to forgive he opens himself and accepts that mistakes will occur. Free yourself from negative energy and move on.
9) Physical activities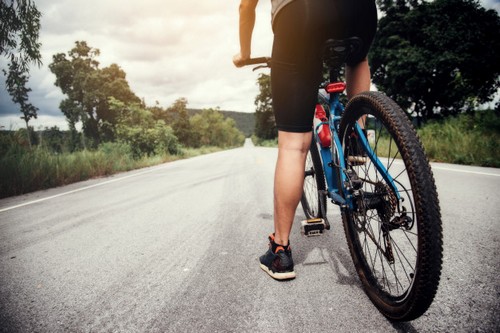 There are several hormones in our body that have been hot-wired to act as protectors while perceiving any threat. As soon as the mind or body finds itself in a stressful situation it becomes tense as adrenaline start cruising and creating havoc with other systems. Physical activities are often used for metabolizing the excessive stress from the body so that it can once again be restored to a more relaxed state.
Take up any activity with which you are comfortable like exercises, jogging, running, gym, swimming or a simple walk in the park if you are looking for ways to control stress. Be regular and maintain your routine so that you can release all the pent-up stress in the physical activity.
10) Sleeping
Let me tell you that one of the best and simplest ways to avoid stress is by sleeping at regular timings and that too for a minimum of 7 – 8 hours on a daily basis. Several scientific journals have written about this healing habit as it removes pressure from the mind as well as the body.
Lack of sleep is one of the main reasons for stress as thoughts keep whirling and twinning in our heads. Do not rely on medication for a good sleep instead make changes like stop eating one hour before sleeping time, place a clean bed sheet, dim the lights of your bedroom, switch on some soothing song or music on low volume and wear loose and comfortable clothes to bed.
Avoid caffeine, aerated drinks and alcohol at night and give the body time to calm down. A warm bath and reading a few pages have proved a blessing for those who were earlier unable to sleep. Forget about your day and try to relax and see the magic of sleep relieving stress easily.
11) Avoid bad habits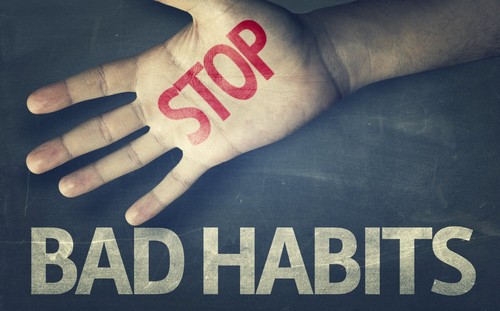 Avoid bad habits if you are looking for ways to control stress. Reduce your consumption of caffeinated drinks as the high levels of caffeine results in greater stress. Smoking as everyone knows is injurious to health because it contains a high level of nicotine that can cause stress as well as several health issues.
Alcohol is a major cause of stress in people who are drinking in large quantities. These are stimulants and depressants that increases the stress level in human beings.
12) Healthy eating habits
Aim for healthy eating habits if you are looking for ways to control stress. A balanced diet includes fresh fruits, vegetables, proteins and the required amount of carbs. Swap your unhealthy eating habits for healthy eating and that too at regular times.
Instead of alcohol and caffeine switch to fresh juice, herbal teas, coconut water and fresh water as this will help the body to release the harmful toxins. Remember well balanced and nutritious diet is the reason for a healthy body so opt for it.
13) Relaxation techniques
There are several tried and tested relaxation techniques that can come to your aid if you are looking for ways to control stress. Meditation, visualization, self-hypnosis, prayers, yoga, listening to music, spending time in the lap of nature and reading are all various methods of relaxation and controlling stress levels.
Our body and mind need some downtime hence besides these activities talk to friends and family members, watch TV shows, play cards, solve puzzles, go to see movies or go to a club if you feel like it. Relaxation in any form will help you to manage and control stress effectively.
14) Learn to say no
One of the most common problems we all face is that we do not have enough time to do everything. Learn to say no when you are overburdened if you are looking for ways to control stress. People generally are unable to refuse and keep on taking additional responsibility.
This keeps on increasing their stress levels and starts affecting their physical health. If you are unable to say no directly you can rephrase the sentences and not commit at that point in time.
Remember nothing is important as your health and when you are unable to cope with the additional workload it will cause stress in your life. Hence learn to say no for your benefit.
15) Get help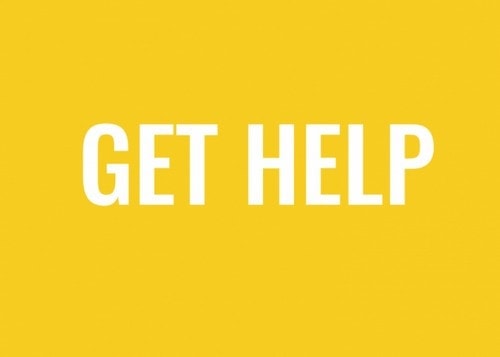 Ask for and when given accept help. There is nothing wrong in it if you are looking for ways to control stress. There are several resources available hence take their help like online counseling or you can read about facts and information on online sites.
Seek treatment from trained specialists. This professional help will work wonders and help you to control stress easily and effectively. The abnormal pressure of stress can drain you from inside so that you start feeling tired and depressed after a time.
It can change the way a person starts behaving because it starts affecting his emotional and mental health to a great degree.
Look for options that can help you to break the existing hold and control stress so as to lead a peaceful and productive life. Remember it is imperative to find a proper balance in life so that you can manage personal and professional pressure and meet every challenge head-on.