Are you gripped by a feeling of paralysis? Is your stomach doing summersaults, your palms have turned chilly, your forehead is sweating like mad and your mind has gone blank. Worry not these are not the symptoms of a dreaded medical disorder but the old-fashioned nervousness.
It is a natural reaction during stressful times. Hope and expectations generally induce this emotion because there is also a fear of failure.
In most cases, nervousness becomes a burden because it has a direct impact on our systems. Our body goes on high alert and our instincts become more sharpened. Develop some techniques to control nervousness if you want to achieve the desired success and go further in life.
There are ways and means to use the nervous energy for your benefit by communicating convincingly and enthusiastically to your audiences. Remember that it is normal to be nervous when we are unsure of the outcome.
1) Identify the source
Each one of us has been nervous at one time or another hence identify your source if you are looking for ways to control nervousness. Is it the fear of rejection, criticism or embarrassment that is making your nerves so erratic? Are you afraid that you are not perfect and surely make some mistakes? Ask yourself whether there is any justification to the fears or you are just imagining them.
Remember most of them are only in our head and can hurt us when we let them. Once you begin to look inwards and find the control to separate the image from the actual ones you will automatically lessen your nervous response.
2) Question yourself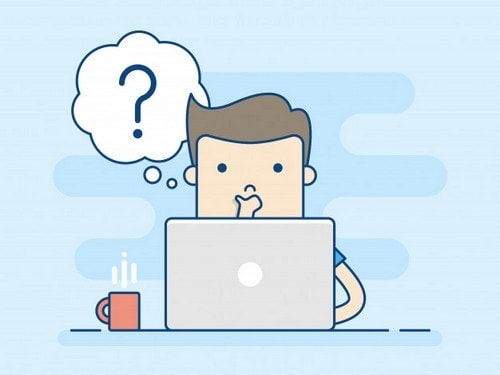 When a person is nervous it is better to shift the attention and change the perspective so that he can forget to be nervous anymore. The best way is by questioning yourself if you are looking for ways to control nervousness.
Try to view the situation objectively and contemplate whether you are actually excited and curious or nervous? You have obviously prepared for the situation in hand so there is no cause for any fear. Change your perspective and the way you have been seeing the things.
3) Imagine the worst-case scenario
If you are afraid of the worst case scenario and that is making your palms sweat and your heart beat erratically then open yourself to the possibility that there is simply nothing to be afraid about. What is the worst that could happen?
You could have been booted out but so what there is always the next chance. Nothing in this world is worth risking your health about hence let go of the fear and think it as a learning experience if you are looking for ways to control nervousness.
Even if the worst happens there is always life after it.
4) Decide what you want
It is imperative that you know about your desires and wants in your life. Are you working towards a particular goal or are you simply drifting through? Are you nervous because you fear that you will not be able to reach your destination or are you afraid of your capabilities?
Remember nothing is impossible in this world. Yes, the doubts and the nervousness is natural but a person who can overcome them will reach his destination anyhow. Remove ifs and buts from your mindset and try to handle your emotions in a positive manner.
Regular practice will help you to control nervousness and move forward with self-assurance.
5) Be clear in your mind
Once you start clarifying your wants you will become more sorted in your mind and learn the ways to control nervousness. Start figuring out about how to do things at the best of your ability without thinking about the outcome. Think about the tools and the strategies that can help you in handling your emotions and try to overcome your fears with positivity and optimism.
Take stock of your symptoms like sweating, shallow breathing, trembling, dry mouth and rapid heartbeat and try to find a way to deal and overcome them via relaxation techniques. Once you calm yourself and become clear in your mind you will be able to control nervousness effectively.
6) Journal writing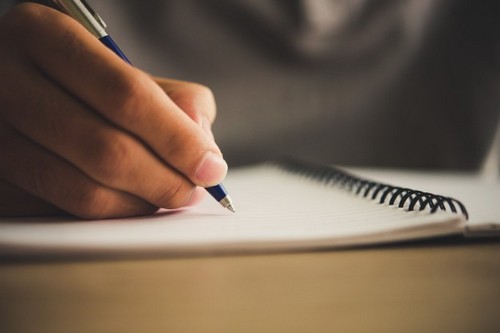 Experts believe that a person is nervous all the time because he is unable to let go of his emotions and the accumulated thoughts and energy continue to make him fidgety and nervous. Some people have friends, peers, mentor or a family member with whom they can share their feelings.
There are also cases when an individual is not comfortable sharing his secrets with another person. The best option for him is to maintain a journal. Make it a habit and start writing your thoughts, the reason, and the outcome along with your feelings in it if you are seriously looking for ways to control nervousness.
Within a few days, you will feel the miracle by letting go of your emotional outbursts and nervousness. Your thoughts are no longer suppressed and as soon as you have written them they tend to lose the impact.
7) Practice
Yes, you are nervous but remember even a seasoned player is gripped by nervousness before an important match. It becomes imperative that you practice lots of times if you are looking for ways to control nervousness. Is your job related to public speaking or are you an employee who needs to give a presentation at regular intervals. In any case, you will have to face your fears and talk in front of others.
The best way to do it without fumbling your way through is by practicing in the comfort of your home. Rehearse in various positions like sitting down, walking, standing or looking at the mirror. You can also take the help of friends and family members to help you with these practice sessions.
Record them and later evaluate the areas where you need to work hard. Listening to yourself will clue you to what is going wrong and prompt you to do better.
8) Take baby steps
Have you seen a baby taking his first step and the next ones? He wobbles through the first few days hesitatingly until he gains the confidence and starts walking admirably. Similar is the situation in life. Yes till now you were gripped by nervous energy and were hesitant in all your efforts.
Now you have decided to control nervousness and replace it with progressive steps. It will not be easy and will surely take some time. Keep in mind the situation of a baby during his first few walks.
Remember you are also in that precarious position and like that child, you will also overcome your hesitancy and remove nervousness from your system.
9) Adjust to the surroundings
If you are one of those people who is frequently gripped by nervousness in new surroundings then you should arrive a bit early and familiarize yourself with your surroundings.
Settle in by going through the motions, talking to like-minded people and finding your comfort zone. Spending extra time will help you to adjust and you will be able to control nervousness.
10) Transform nervousness into enthusiasm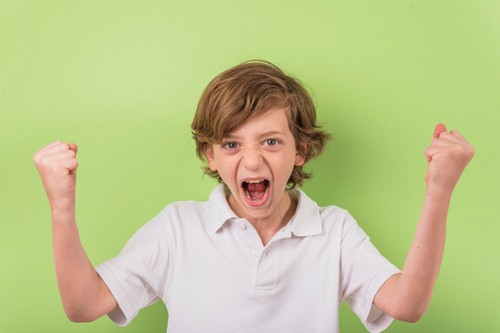 Studies have shown that a speech given by a person who is full of nervous energy is anytime better than one given by a person who is confident but comes across as bland and disinterested in the proceedings.
You are nervous no doubt but transform this nervousness into enthusiasm if you are looking for ways to control nervousness. Sometimes people listen to some high energy music to pump them up or to a rousing speech to get the desired high.
Individuals react differently in situations but the actual fact is that once you realize that you can make it work irrespective of the nervousness your brain will automatically start helping you to achieve your goal.
11) Mental Strength
A person who lacks the necessary mental strength is most of the times gripped by nervous energy. If you are looking for ways to control nervousness you have to be mentally strong. Remember such a person puts his focus on his strengths and not on weakness.
He remains calm in the face of adversity and the threat of challenge inspires him to do better because he considers it as an opportunity for growth and success. Meditation and yoga are great tools to increase your mental strength.
For the first few months, you can learn from professional helpers and later try the technique in the privacy of your home. Remember mental strength is not inborn but an acquired trait and everyone can achieve it easily with grit and determination.
12) Breathing techniques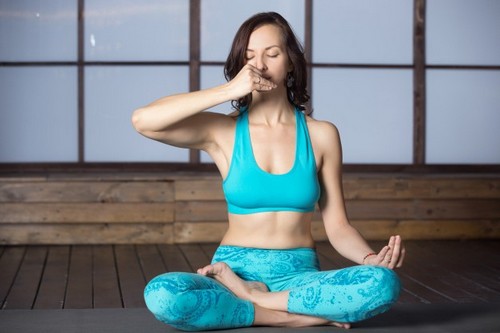 It is a fact of life that heartbeat increases and breathing becomes erratic during tense moments. The anxiety and stress take a toll and releases in the form of nervous energy. Learn from a professional source some simple but effective breathing techniques if you are looking for ways to control nervousness.
It will help you during tense moments as you will be able to recapitulate the rhythm and start deep breathing exercises to control your nervous energy.  A relaxed stance will give you the necessary confidence to deal with important situations in an admirable manner.
13) Visualization techniques
Have you heard about the visualization technique that has become immensely popular in recent years? Suppose you are about to take part in an event and you are nervous about it. Think about the event before it happens and visualize the same scenario.
Imagine yourself handling every activity with aplomb and confidence. Visualize even small things in a detailed manner. When you go through the same events the next day you are bound to carry forward the confidence and enthusiasm from the previous one.
This technique is frequently used by individuals to control nervousness as well as other problems.
14) Physical exercises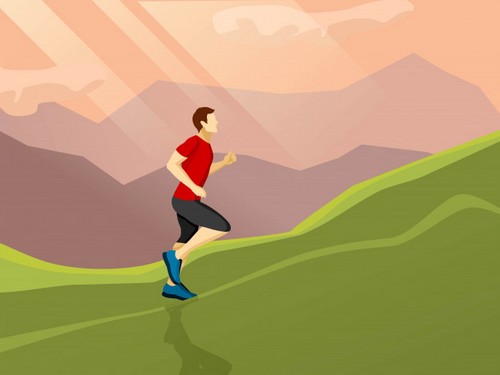 Nervousness is the result of accumulated energy in our body. If you are looking for ways to let go of the excessive energy levels and control nervousness then you should start physical exercises. It is an apt tool to do so because it can easily burn the hormones that cause stress and nervous energy in our body.
Be regular in your efforts as daily exercises are capable of containing your nervousness to a greater degree. You can choose jogging, running, swimming or a gym to conduct some serious exercises.
15) Self Belief
A person who lacks confidence will most of the time become afraid of everything from decision making to making plans and even fear outcomes. He would be on the look-out for failure, obstacles and what not. This fear will result in nervous energy that will take the shape of pessimism after some time.
Try to instill self-belief if you are looking for ways to control nervousness.  Talk to yourself and try to boost your confidence. Keep distracting yourself by telling that you can do it. A person with self-belief will counter-attack negative thoughts with positive ones.
He knows he is worthy and this confidence will help him to achieve the desired success in life.
16) Replace nervous thoughts with positive affirmations
Nervousness is just a state of mind. It is not a medical disorder or anything to fear. It is the thoughts that make us nervous so replace the negative with positive ones. Earlier you might have been hesitant now be confident and instead of I cannot do it say I can easily do it.
Affirmation is a sign of your optimism and nudges you to become capable of achieving everything you desire. Throw away the nervous thoughts and replace them with positive affirmations if you are looking for ways to control nervousness.
17) Assume a rapport in social situations
People are generally afraid while meeting new or distinguished people. An important way to control nervousness in such situations is by pretending that you are meeting someone who is already familiar with you. Remember everyone likes to talk to friends and known acquaintances.
As this thought crosses your mind you will automatically slip into a comfortable mode and relaxed stance. Your nervousness will start disappearing once you start enjoying the natural flow of the conversation.
18) People are least interested in your activities
Once an individual realizes the hard truth that people are least interested in his activities he will automatically start to control nervousness and relax his stance. You were nervous because of the thought that everyone was looking at you and judging you for your incompetencies.
Others are also busy in their lifestyle and do not have the time to judge you. The sobering realization that no one is bothered helps us to lose the extra weight on our shoulder so that we can relax and control nervousness.
19) Have fun
According to a recently conducted survey, the best and easiest way to control nervousness is by having fun at regular intervals. It does not mean once a week but on an everyday basis. When you start enjoying the life you can make it a fun time with simple gestures.
Spend time with friends and family members and chill out. Go on walks, listen to music, and watch a serial or a movie in a theatre. Schedule some me-time that will help you to chill and relax and once your body finds its comfort zone it will forget the ever-persistent nervousness.
20) Healthy Lifestyle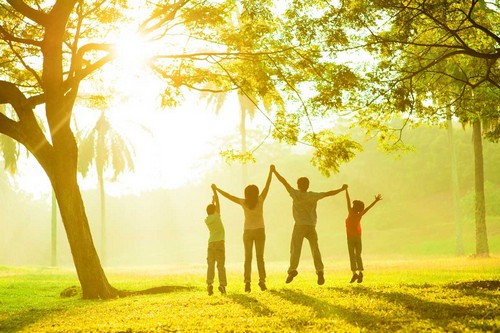 A healthy lifestyle is one of the best ways to control nervousness in your system. Lack of proper sleep and unhealthy eating and drinking habits contribute heavily towards stress, anxiety, and nervousness. It is imperative that you sleep and eat at regular times to maintain your physical health.
Eat a balanced diet full of necessary proteins and nutrition, drink lots of fluids like coconut water, juice, and herbal tea, sleep uninterrupted for a minimum of 7 – 8 hours on a daily basis. It is a proven fact that healthy changes in lifestyle can easily reduce nervousness and stress.
Nervousness can strike you anytime especially when you are on the verge of something important or when you leave the boundaries of your comfort zone. It is the fear of doing the wrong thing and causing embarrassment.
An important way of turning this negative energy into positive is by being optimistic and reminding yourself that you are excited instead of nervous. Once you learn to control your nerves through strategies and behavior and lifestyle changes you will be able to reach your potential and do much better in life.