It is our thought patterns that have a direct impact on our lives and influences each and every decision we make. They are the decisive force that helps us to form our opinion and express our beliefs. Thoughts are our perception of things that surround us.
It can be either or both positive and negative.  It affects our reasoning and determines our actions a great deal.
Are you worried, feeling sorry or maybe gripped by some unknown emotion that is causing fear in your heart? It is just a thought that takes a definite shape inside the mind and becomes dread. This is so because the thought was negative and it had the power to submerge everything it comes in contact with in its toxic pool.
Do not let negative thoughts inside your head because once it does so it will quickly become a permanent member.
Negative thoughts prevent the person from enjoying the experiences of life because he always finds something to grumble about. The pessimistic approach drains your energy and ultimately leads to depression, stress, and anxiety.
Negativity is a very strong emotion that has the power to drag you down. Better find ways and means to quickly force it out of your head. It is easy to replace negative thought patterns with optimistic ones that can create positivity all around you.
1) Recognize and challenge your negative thoughts
The human mind is very selective and it tries to give preference to the dominant thoughts. Do you see the world in just one form or another without ant grey area of compromise in between? Are you also ready to believe the worst and are waiting for something bad to happen?
Are you gripped by inaccurate and distorted thoughts that spread pessimistic energy around you? Recognize what they are and challenge their existence if you are looking for ways to control negative energy. Look for thoughts that make you feel discouraged and unhappy.
Pinpoint the exact moment when you started blaming yourself and feeling depressed. Better stop and evaluate its truth, apply logic and then throw the negative ones out of the window.
2) Make a list of things you are grateful for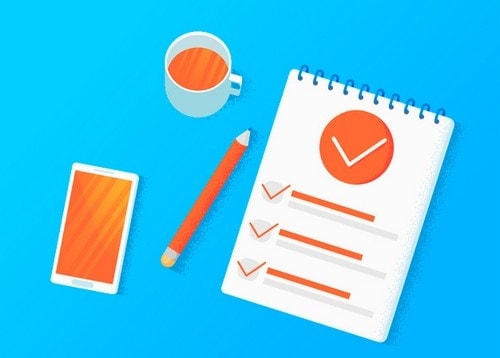 We all have become creatures of habit and in the daily grind, we have lost our focus and forgotten what actually is important in our life. Retrain your mind to regain your onus so that you can pinpoint the plus instead of the minus. Make a list of things you are grateful for if you are looking for ways to control negative thoughts.
List even the smallest thing as it will help you in the realization that everything matters a great deal. Good things are in front of us but we fail to value it because of our pessimistic attitude.
Once you write things down and read them you will realize that God has been kind and this realization will help you to remove the negative thoughts, energy, and emotions from your surrounding area.
3) Give yourself a minute to process
The human mind runs even faster than the wind and sometimes it becomes harder to keep up with it. With so many thoughts racing in and around your head it becomes difficult to differentiate one from another. E
very type of both pessimistic and optimistic thoughts and ideas keep on accumulating and we are unable to sort it out because of the lack of time. Negativity has a speed of its own because it has the ability to engulf everything that it comes in contact with.
Slow down and give yourself a minute to process everything that is happening with you if you are looking for ways to control negative thoughts. Empty your mind of all the negative thoughts as if you are physically throwing the trash in the trash can.
4) Say stop to negativity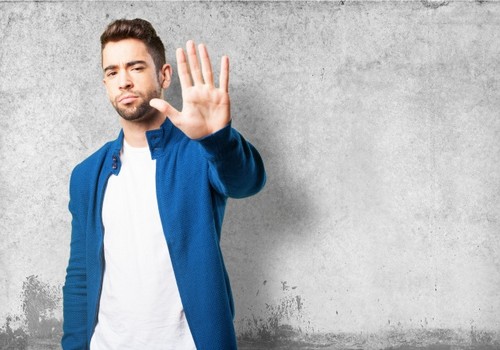 As soon as you notice that negative thoughts are wandering in your mind make a conscious decision to say stop. This is a powerful word that carries heavy weight.
Once you say no to something it proves very effective because our brain has been trained to listen to it. Attach an image with it like a red balloon that will signify danger sign.
Some people are more moved by images than words hence take its help if you are looking for ways to control negative thoughts.
5) Talk it out
Some people are reserved by nature and are unable to share their feelings. Others do not have anyone trusted with whom they can share their deepest feelings and thoughts. In both cases, the internal feelings remain inside and get suppressed day by day.
When it does not get any outlet the negativity starts influencing everything they come in contact with. Talk it out with anyone or anything, for instance, a journal where you can jot down everything you are feeling.
It is never good to bottle things up hence give your thoughts the necessary shape and size so that you can deal with them like any other thing in this world. When a thought will pass through only then you can make space for others.
Hence let go of pessimism so that you can replace them with optimism if you are looking to control negative thoughts.
6) Change your tone
 Remember our brain is one of the strongest components of our body. If it is filled with pessimistic thoughts it will react negatively and if with optimistic then obviously positively. It is our perspective and point-of-view that decides lots of things in our life.
Are you one of those eternal pessimistic individuals that are always waiting for the sword to fall. Change your tone if you are looking for ways to control negative thoughts. Try to think of misfortunes and blunders as a stepping stone towards success with new opportunities that will help you in making life much better.
Instead of looking at problems change your attitude and look for solutions. A shift in your thought patterns will help you to control negative thoughts and energy from your surroundings.
7) Take a walk
Are you aware of the benefits of taking a solitary walk through a natural backdrop? The air feels different in the early morning and evening. Let it surround you so that you can feel its magic work upon you.
Most of our thoughts are the result of our environment and when we replace the oppressed and depressing surroundings with nature we are opening ourselves to release all the pent-up negative thoughts and energy into the air.
Step away from the pessimistic environment and take a walk to control negative thoughts.
8) Focus on your strengths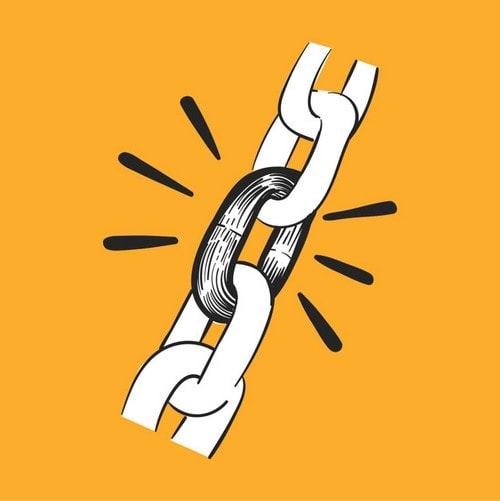 Be an optimistic person and look at your strength with gratitude. Practice on making a viable difference in your life as well as the life of others. Do not dwell on weaknesses as it can change your personality and actions.
Harsh and uncomplimentary thoughts always breed negative energy so stay away from them if you are looking for ways to control negative thoughts.
9) Change your body language
A person who is surrounded by negative thoughts finds himself in despair. He feels as if the life is slipping by from his hands and he is unable to do anything productive to save it. The pessimistic attitude and negative energy keep dragging him down to the rut and this is reflected via his slouched body language.
The closed stance, drooping shoulders, tired eyes are all the proof you need of a bad body posture and depressing self-image. Change your body language if you are looking for ways to control negative thoughts. The first thing you should do is sit up straight and take account of your surroundings.
Open up your stance and replace the frown with a smile. Once you become determined to change and alter your self-image the positivity will automatically follow through and make you feel better.
10) Help someone in distress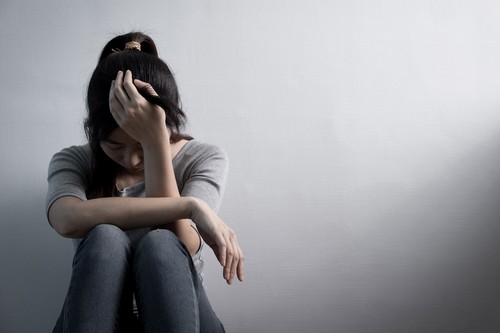 If you see someone suffering and it is possible for you to help him then hold out your hands to the person in distress. Be kind to him and listen to his problem. Sometimes talking through also is a great help. Give good advice and just be there for him.
Help does not always mean monetary help instead most of the time a person needs just a shoulder to cry on and someone with whom he can share his feelings. Seeing others in distress will help you in realizing that God has been kind to you.
When you bring optimism to the lives of other you are also opening the same door for yourself because when you are doing a good deed the feeling of positivity engulfs and embraces you also.
11) Be creative in your approach
Be creative in your approach if you are looking for ways to control negative thoughts. Explore your inner thoughts, ideas, and emotions and give them an outlet for release. Be resourceful and spend time writing things down, taking help of illustrations, listening to music and adopting relaxation technique, and taking part in voluntary work.
This is a sort of auto-therapy that can easily remove negative thoughts and emotions from the mind and replace them with something good and beautiful.
12) Stop being judgemental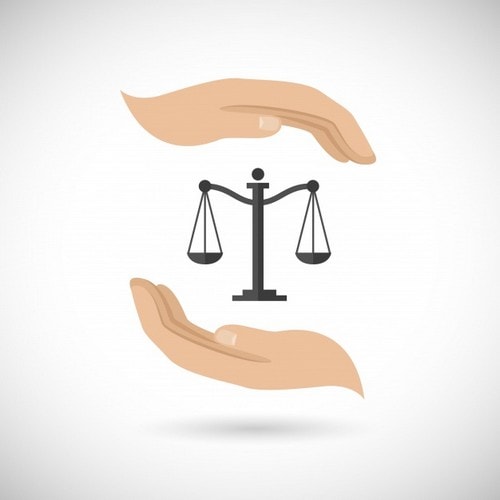 Human beings tend to be judgemental by nature. We appoint ourselves both the judge and jury and give the sentence without even confirming the facts. Do not compare your situation with others as it will lead to dissatisfaction.
If you are looking for ways to control negative thoughts then observe the behavior of other people, talk to them and recognize the truth of the matter. Try to find positives in any given situation instead of negatives as this will help you to gain a better perspective of the matter.
13) Practice healthy habits
Negative thinking results in stress, anxiety and depression and this thought process are caused by unhealthy lifestyle and habits. Some people do not have regular hours of sleep and are also eating junk food and drinking lots of alcohol and caffeinated drinks that contribute to an unhealthy lifestyle.
If you are looking for ways to control negative thoughts you need to replace unhealthy with healthy and nutritious food items. Uninterrupted sleep at regular hours has the power to release all your nervous and negative energy from the mind and body.
Remember when the body is physically fine it automatically results in emotional and mental well-being.
14) Start your day with positivity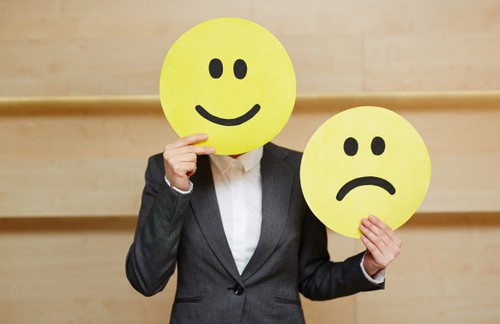 Start your day with positivity if you are looking for ways to control negative thoughts. The first few things you do when you wake up are very important as it sets the tone for the day. Listen to some positive information or remember an optimistic and good conversation from the day before.
Read a post or a chapter of a book. Read some joke or share some known ones with your loved ones so that you can induce laughter in your surroundings. Read an inspiring quote that will help you to get into the rhythm and help you to continue with the positive emotion throughout the day.
15) Enforce boundaries
If a person has been gripped with pessimistic energy for a long time then he needs to set boundaries so that he can control negative thoughts. Choose a time limit and give your mind the freedom to wallow in negativity and self-reproach.
Commit yourself diligently to stick to the time limit you have set for yourself. Now forcibly stop these negative thoughts by a strong word and image. You can also replace negative thoughts with positive affirmations.
All these activities allow the mind to break the pattern so that it can remove all negative thoughts slowly and steadily.
16) Practice mindfulness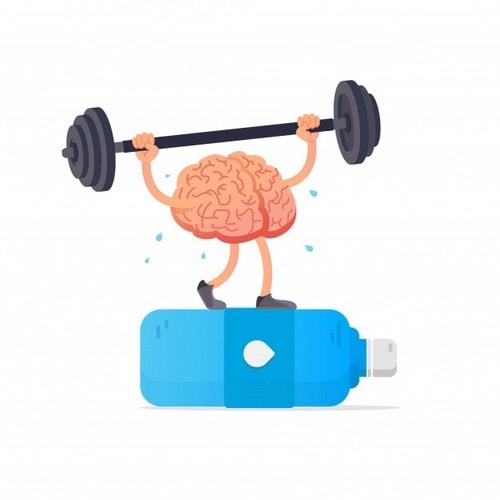 Practice mindfulness if you are looking for ways to control negative thoughts. A person needs to separate itself from his thoughts if he wants to practice this skill. He will need to become an observer instead of participating so that he can view all the happenings around him with cool detachment.
Make a conscious decision to identify and shift your perspective through mindfulness and self-awareness. The objective is to stop reacting emotionally at the drop of a hat and listen to rhyme and reason first.
A person can practice mindfulness through meditation because it helps to bring back the focus on important things in life.
17) Take professional help
Some people are overwhelmed by the negative energy and are unable to cope with the stress and anxiety that follows by themselves. They try to overcome this feeling of despair but to no avail. It is at this time you need professional guidance otherwise his situation might deteriorate and become a serious medical problem.
Speak to a counsellor or a therapist so that he can control negative thoughts and it can bring back peace and harmony in his life. Set up an appointment and be true to yourself. Answer every question truthfully so that the therapist can start your treatment as soon as possible.
Remember there is nothing to be ashamed of. Treat it like any other illness and within a short time, you will be back feeling light inside your heart and in your thoughts. Are you looking for ways to remove this feeling of stress and anxiety that has gripped you by the collar?
Negative thoughts are counterproductive and unpleasant. Sometimes it leads to serious health issues because it has a direct impact on the mental, emotional and physical health of an individual. Remember it is in your own hands to replace the pessimistic thoughts with optimistic ones.
Identify and work towards removing them permanently from your vicinity. A healthy dose of grit, determination, and willpower are the tools that can help you in achieving the desired success in your endeavor.