Fear of failure leads to anxiety and causes distress to our mind and body. It is an overwhelming emotion that has a direct impact on eating and sleeping habits and even on our concentration levels. Whenever our body perceives a threat it overreacts in a natural way.
It gets in a panic mode and is followed by a distress signal in the brain tagged by fear. Everything accumulates and results in a full-fledged anxiety attack. Reclaiming your emotional and mental health is a priority number one and this is possible only by controlling anxiety levels.
Doubts and worries lead to Irritation, frustration, and panic and these are integral parts of anxiety. When an individual starts dreading an upcoming event the apprehension saps your inner energy and takes the form of anxiety.
Your memory gets foggy, the heart starts beating erratically and palms and forehead start sweating. These are emotional and physical symptoms that can be altered with few lifestyles, behavioral and habitual changes. Once you shift your focus you will be able to find your balance in life.
Remember it is normal to be anxious but do not let it become a daily occurrence as it can lead to serious repercussions and major health problems.
How to Control Anxiety?
1) Identify the triggers
More than 70% of the population is gripped by one form or another of anxiety. It interferes with daily routine, decreases your concentration levels, affects your life for the worse, changes the equation of relationships and what not.
Erratic heartbeat, sweating, chest pain, and trembling are some of the physical symptoms of anxiety but what about the triggers that are causing it. You need to get to the root of it and identify the triggers if you are looking for ways to control anxiety.
What is bothering you, is it a particular situation or some person. Explore your thoughts so that you can identify the source of your anxiety.
2) Change your focus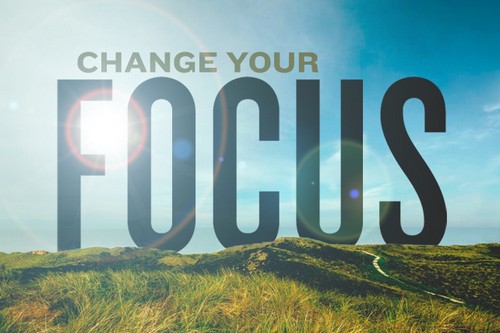 A person who is anxious is always on the look-out for potential threats. This leads to an escalation and he might start suffering from a greater level of anxiety that could cause serious health and mental issues. Simply change your focus and redirect your attention if you are looking for ways to control anxiety.
Reach out to friends and family members and spend quality time with them. Engage in enjoyable and social activities that will keep you busy and will not allow negative thoughts to enter your head.
Do some chores, organize your house, read a book, listen to songs, watch a movie, or engage in creative pursuits so that you can remain busy and lead a satisfied and fruitful life.
3) Put a stop
Whenever you are on the verge of an anxiety feeling recognize it early on and put a stop instantly. There are several physical signs that will tell you that anxiety is flaring in the body. Recognize them and take a conscious step back if you are looking for ways to control anxiety.
What is the thing that is making you anxious is it a past event that has already occurred or if you worried about an upcoming event? Remember it is the present that matters because you cannot change what has happened in the past nor can you foresee the future to make viable changes accordingly.
What you can do is simply take stock of the present situation and clear your mind of all the depressing thoughts. Remember anxiety loses its onus when it is faced with reality hence be mindful and put a stop on disturbing feelings.
4) Start dealing with it
Ignorance can be bliss in certain circumstances but will prove harmful if you face anxiety on a regular basis. Start dealing with it if you are looking for ways to control anxiety. Once you realize that worrying about potential issues is useless because you cannot control whatever happens then you can start dumping the negative emotions out of your head into the trash can.
Life is unpredictable and you cannot deal with the unfamiliar is a hard fact of life. Accept it and move on by turning the anxiety to strength. Let go of the fear and embrace it with a positive attitude. This will help you to move forward with confidence.
Express your gratitude for what you have and spend time with your friends, family and loved ones so as to ease your inner burden. Take control of the situation and be proactive as these will help you to control anxiety.
5) Look after your physical health
Look after your physical health if you are looking for ways to control anxiety. You must have heard a thousand times that health is wealth. Take care of your physical health by eating a balanced diet that has lots of fresh vegetables, proteins, and fruits.
Sleep for at least 7-8 hours so that your body can rest. Eating and sleeping at regular hours keep up the energy and blood levels of a human body. Physical activities are necessary to keep the body in shape.
All of these relieve tension and enhance the sense of well-being. Remember once you are at peace with yourself it becomes easy to control the level of anxiety.
6) Meditation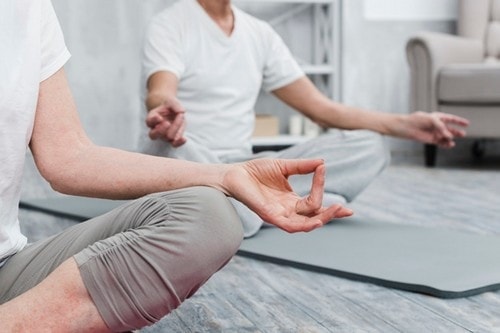 Looking after our mental and emotional health is as important as taking care of physical health. An important way to do so is via regular meditation. Start with fifteen minutes and gradually increase it in accordance to your timing, need, and preference.
Select a quiet corner, place your mat and sit in the right posture. Close your eyes and try to maintain your focus.  Let go of all the negative thoughts and anxiety that have been occupying your mind and body. Look inwards and try to find a viable balance between soul, body, and mind.
Meditation helps a person to retain focus, remove stress and control anxiety by letting go of unwanted thoughts.
7) Maintain a journal
Maintaining a journal and writing your inner thoughts in it is a great way to let go of the negative feelings. An important fact about writing is that once you do so you feel light from the heart as you have disclosed all the pent-up emotions to someone else.
Yes, it is not a person and simply a journal but the best thing about it is that it will not prove judgemental and start criticizing you. Go through it after you have regained your focus to know about the triggers, how and why you reacted as you did, what could have made the situation better and what changes should you make to control anxiety from now onwards.
A journal will help you to understand your feelings in a new light and you might discover things that could prove a blessing and help you in your endeavor to control anxiety.
8) Visualization technique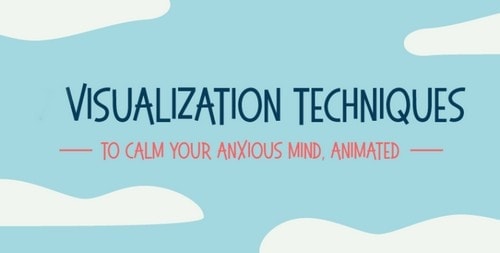 Visualization technique is one of the most popular ones in the world with lots of takers. According to recent research, it has proved its worth in gold as there is a marked improvement through this technique. Take a moment, close your eyes and visualize something good that will give a feeling of peace and harmony. Think about a happy memory or about something you want to do.
It can be a simple activity like holding hands with your loved ones and walking in the park or snuggled up in bed with them. A person feels anxious when he perceives danger.  When he is feeling safe the anxiety will gradually leave his body.
Hence opt for visualization technique if you are looking for ways to control anxiety.
9) Deep breathing
Try to regain control of anxiety by taking help of deep breathing exercises. Practice the technique from a professional so that you can undertake it properly. Always choose a peaceful location where you can sit comfortably.
Close your eyes and sit with your back straight. Inhale with your nose and exhale with your mouth. You can also inhale and exhale both with your nose if you are more comfortable with it. Continue the process for a minimum of ten minutes or more if you want to do so.
When you start concentrating on your breathing you will automatically let go of the negative emotions and thoughts crowding inside your head. Remember deep breathing technique is a great way to control anxiety as it brings back our focus to the present and teaches us to find our balance in life.
10) Look for distractions
A very simple but effective way to control anxiety is by looking for distractions. A person who suffers from regular anxiety signs wants to stay alone but that is a mistake. It is imperative that you look for things, people or activities that can distract from negative thoughts and emotions.
When you are with optimistic people who love you, then you can let go of your inhibitions. Make time for such people so that you do not find time to dwell on anxiety, frustration, and negativity.
You can use television, mobile phone, laptop, radio and even a good book as a good distraction technique. Small things have the power to come to your aid so that you can help yourself and control anger successfully.
11) Stay away from bad habits
Stay away from bad habits if you are looking for ways to control anxiety. Alcohol intake has a negative impact on the health of our body that deteriorates at a regular pace. Stay away from hard drinks as well as packaged and processed food items.
Excess of sugar also has a direct impact on the blood sugar levels so keep away from it. Reduce the intake of coffee as it worsens the anxiety levels in human beings. Cigarettes have nicotine that acts as a stimulant for triggering anxiety attacks.
Remember smoking, alcohol, excessive sweetened product, caffeine all are harmful to our body hence try to reduce and later cut down its intake.
12) Take a walk
Take a walk if you are looking for ways to control anxiety. It is one of the best anxiety reduction tool known to man. It plays a significant role in our lives as this simple exercise reduces the severity of the attack. Whenever you feel that an anxiety attack is on the way take a walk.
After some time you will see nature performing its own magic on your emotions and the severity of the anxiousness will decrease. Walking stimulates the flow of blood, regulates breathing and results in a relaxed state of both body and mind.
13) Stay away from negative thoughts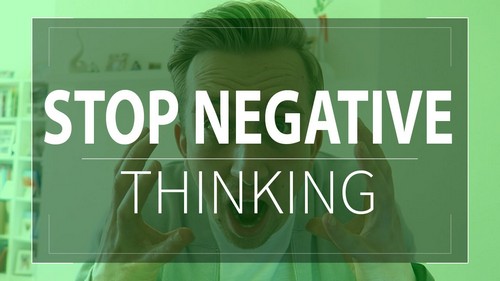 Recognize negative thoughts and challenge their validity if you are looking for ways to control anxiety. Pessimistic thought is irrational and unhealthy and can often lead to depression. Remember jumping to conclusion is never a good thing and anxiety will always do so.
Make a conscious decision to control anxiety from now onwards. You can reframe your thoughts so as to give them a new direction.
Replace them with positive ones so that the optimistic thoughts chase away any anxiousness.
14) Face your fears
Face your fears if you are looking for ways to control anxiety. When you fear something it takes a different proportion in your mind and you continue to fear it always. It is a fact of life that once you face your fear then the courage will give you the necessary nudge to walk past it.
With time it will fade away to nothing. Hence do not ignore or run away from tense situations that boosts the feeling of anxiety in you instead face it directly. If you are lacking the necessary courage take help of someone you trust and talk to him about your problem.
With time you will see a marked difference in you and you will start leaving behind anxiety and embrace well-being.
15) Imagine the worst
It is the fear of the unknown that leads to anxiety. A person who suffers from it is afraid that his and the lives of his loved ones are going to go south. Imagine the worst that could happen in that situation and contemplate whether the thread is in your hands.
Can you do anything to reverse the cycle and if not then why are you encouraging such negative thoughts in your mind. They can only lead to a severe case of anxiety and nothing else.
Once you start accepting that some things you cannot change then you will be able to learn to control anxiety.
16) Be kind to yourself
It is often seen that people who are harsh with themselves suffer from different levels of anxiety. It is so because they are afraid of making decisions and facing the consequences of their actions. Once you start being kind to yourself you will see a marked difference in your attitude and approach.
Forgive yourself and remember you are not responsible for everything that happens in life be it good or bad. This small act of bravery will make a huge difference in your mindset and you will be able to control anxiety effectively.
17) Take professional help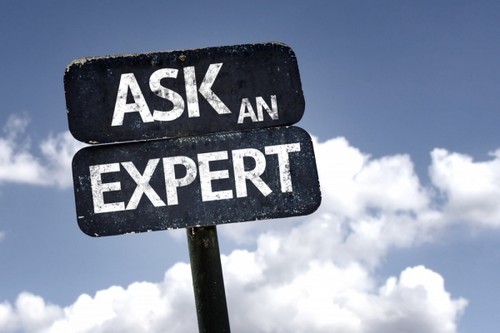 Anxiety can lead to a serious anxiety disorder if you fail to take proper care at the right time. It has a direct impact on every facet of life and if it escalates then can create serious health issues. Do not be afraid to seek professional help as soon as you realize that you are struggling with this habit.
Take an appointment and talk with a doctor who treats such cases. You need specialized care and attention to make a break-through. Professional help can address all your concerns in the best possible manner and help you to control anxiety in a better way.
Anxiety is a normal emotion that is triggered during a stressful situation. In moderation, it helps us to remain alert and keep our focus. The trouble starts when it spirals out of the hands and crosses the set boundaries.
Normal anxiety becomes an anxiety disorder and starts affecting daily activities and relationships. A person who is always anxious dreads the day for unforeseen casualties and problems.
Expecting the worst is a negative habit that takes a heavy toll on the physical, mental and emotional well-being of an individual. The excessive tension and constant nervousness can cause muscle tension, stomach problems headaches and insomnia.
Remember it is a common issue and you can easily control it with the help of above-mentioned ways.