Anger is one amongst the seven emotions that you will find in every human being. We all get angry at one time or another but the main point is that it should not manifest itself in aggression and violence. Sometimes we are in the line of fire and facing a threat at that time the anger can be used constructively so that you can fight for your survival.
Sadly such cases are far and few in between. In most cases, it has proved to be a disruptive emotion that can ultimately lead to serious consequences.
Anger is quick to rise and we tend to leave behind our reasoning power when this emotion overtakes our mind and body. Usually, it is expressed either physically with yell, punch, etc or with harsh and demeaning words.
Anger is a powerful emotion no doubt and in the short-term scenario, a person may achieve what he has set out for because no one wants to fight with an angry man but what about later on. It proves damaging to any sort of relationship as people tend to stay away from him. When you start noticing the early traits accept that you have a problem and take help.
Remember anger is a common predicament the actual problem is learning different ways to control manage and express it so that it does not hurt either you or the person who is facing you.
How to Control Anger?
1) Help yourself by Stepping Away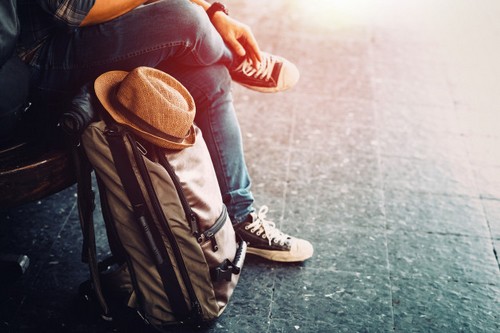 Anger is a natural reaction in certain circumstances and the problem lies not in being angry but in its expression. It is never a good thing to let anger take hold of your emotions in such a firm grip that you lose control over your senses and react wildly. The actual truth is that anger causes you more harm than it does to people who are facing your ire.
The best approach in such excruciating circumstances is helping yourself and taking a conscious decision to step back. Yes, it is very difficult because at that time you are in the grasp of negative emotion but once you become determined to do so you will be able to follow through on your resolve and control anger.
The only step difficult are the first ones the others are comparatively quite easy.
2) Identify the triggers
When you are in a comfortable space and emotionally in a much better place introspect and contemplate by thinking rationally about the triggers that are the real culprit. Take a few moments and imagine the scene where you lost control or were on the verge of losing control.
Observe the situations which lead to negative emotions inside you. Be aware of your feelings as this awareness will help you in overcoming disruptive situations effectively. Why are you feeling this helplessness and anger is an important question that you need to address if you are looking for ways to control anger? Identify the triggers.
Is it a person, situation or do you simply get angry when things do not happen in accordance to your wishes? Identify the trigger so that you can avoid it in the future and can control anger in a much better way.
3) Notice The Physical Signs
Anger is a strong emotion that is accompanied by feelings of doing bodily harm. Your feelings and thoughts are stuck at one point and it has a direct impact on your behavior. You feel frustrated by the unfortunate conditions and the unfair behavior of other individuals and it ultimately accumulates as anger.
It is one of the deadliest emotions that can eat you up from within and lead to endless problems.  It is never appropriate to lash out at someone even if he irritates or annoys us. Our body tends to give warning signs during disruptive emotions.
You will feel tightness in your shoulders, your face starts turning red because of internal heat and there is a sudden increase in your heart rate. You start grinding your teeth, your muscles tense up, your volume goes up and your fists are automatically clenched. Be alert before you lose your reasoning and take a step back as soon as you face any of these symptoms.
4) Learn To Relax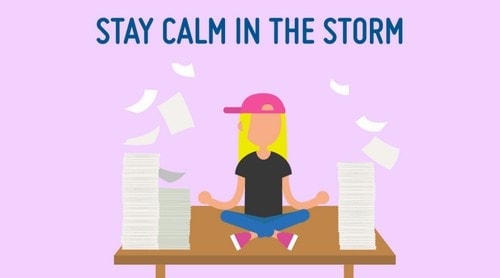 Common sense and self-awareness can help an individual to work out a few strategies that will prove a blessing when he is trying his utmost to control anger. Remember to keep calm and suppress your erratic outburst when you are trying to find ways to manage this issue.
Evaluate your thoughts and change your imagery so that you can come out of that disruptive zone. Changing the environment and adopting relaxation techniques will prove a blessing if you are looking for ways to control anger.
There are several techniques like breathing deeply, exercising, visualization, using imagery and yoga that can help you in your endeavors and calm your angry feelings.
5) Be Rational
Anger can manage to sabotage your relationships and well-being hence do not let it get the upper hand. Let go of the antagonism, hostility, and displeasure by rehearsing the strategies that you have been undergoing to control anger.
The most important thing that you should do at this point in time is to evaluate the situations in a rational manner. Challenge yourself to look at the scene from the viewpoint of the other person.
This will help you to understand a new perspective and you might realize that the situation was not as bad as it seemed. Your overreaction was not needed at that point because you might have misread the state of affairs.
Once when you are calm and rational things will look better and help you to view the situation objectively. Learn from your mistakes and try not to repeat them again.
6) Select An Appropriate Response
Select an appropriate response if you are looking for ways to manage and control anger. You have been rational and objective so that you could assess the situation from every viewpoint. It is now up to you to respond to the probable volatile situations in the manner of your choosing.
It is necessary to remember that we all have a choice and it is up to us to decide how to face any given state.   You can either avoid such situation which could act as a trigger for your anger, redirect your anger in an optimal manner, take calm and deep breaths or find any appropriate manner to release the pent-up emotions.
The actual key is to find a way to respond that will prove beneficial for you, for others and also for the situation at hand.
7) Learn From Your Experiences
Life is all about learning from every experience we go through. Take a moment to assess situations and open yourself so as to learn from them.
How did you respond to the situation, was it better than the previous one, were you able to contain yourself this time, and how did people respond to the change in you are some questions you must address yourself if you are looking for ways to control anger.
Could you have handled the situation differently and would it have made a difference? Remember every lesson learned will aid you in your endeavors and help you to control anger hence be diligent in your efforts.
8) Stay Calm
Stay calm and collected in adverse situations. It is easy to lose your cool during pressure moments but if you are looking for ways to control anger you must be mindful so that you can apply relaxation and visualization techniques to find your inner peace.
Take deep breaths, count from 1 -20 and think about something good that has happened recently so that you can gain your focus back. Figure out what works best for you and integrate it into your life. This new approach will win lots of supporters and help you in finding your balance.
9) Practice
You must have heard lots of times that practice makes perfect. Yes, it is also true if you are looking for ways to control anger. Getting angry is also one of your habitual patterns and similarly, you can practice and learn how to remain calm during adverse conditions.
Consistent repetition will help you to develop this new habit so that you can make significant changes in your behavior. Practice alone, with friends or a mentor so that you can control your anger in a better manner.
10) Meditate Daily
Daily meditation will help you to settle the restlessness that grips you from time to time. It will encourage a balanced and calm mind and body because you are removing all the negative energy and thoughts from your mindset.
Fifteen minutes of regular meditation will make a huge difference and you will realize that your anger is lessening and even if you are getting angry you are able to calm yourself and control anger more quickly. Learn from an experienced person so that you can adopt the proper steps and manner to do so.
11) Engage In Physical Activities
Physical exercises are a great way of releasing pent-up energy in the human body. It provides a physical outlet to release the anger and frustration that has been accumulating inside you. Maintain a regular regime so that you can regulate and control anger.
Some of the exercises that have proved an immense help are boxing, dancing, basketball, jogging, running, cycling, swimming, martial arts, yoga, and weight training. Keep your focus on the exercises and let go of all the thoughts roaming inside your head if you are looking for ways to control anger.
12) Maintain A Journal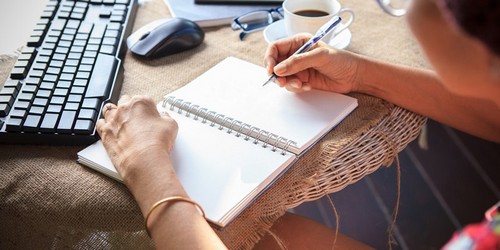 Writing is one of the best ways to free yourself from negative thoughts and emotions. Maintain a journal and jot down all your feelings if you are looking for ways to control anger. Record the feelings after an episode so that you can understand it and gain a better insight.
Express them in the manner it happened and after some time read it through. It will help you to identify the issues so that you can control anger in similar circumstances next time.
13) Do not dwell On Mistakes
It is never easy to let go of the anger in few and quick steps. The pathway is full of thorns that you will need to walk diligently and carefully if you are looking for ways to control anger. You will make mistakes on the way but remember everyone does so.
Do not dwell on your mistakes, in fact, let it go if you are looking for ways to control anger. New habits will take time to form and if you go on harping about your mistakes you will not be receptive to positive change in life.
14) Communicate Properly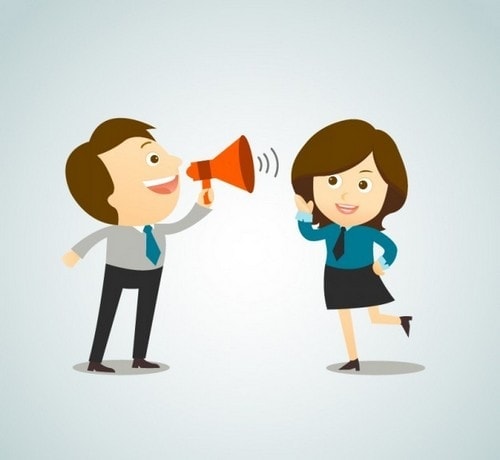 Good communication requires thinking, listening and responding to every situation in a calm manner. Most of the problems arise when there is a communication gap between two individuals. Make sure you are putting forth your thoughts in a precise and clear way to the other person.
Once people understand your perspective and get a better idea of your needs they will become receptive to your expectations. Hence open the channels of communication today if you are looking for ways to control anger.
15) Using Humor
Humour has been known to diffuse any tense situation easily and similar is the case with anger. Some people are in the habit of name-calling during anger. Start picturing what the word would look like in that situation. Suppose you want to call someone a donkey, now imagine him with a donkey face and you will instantly start finding humor in that situation.  You can also take help of cartoons and drawings to unknot any tense and awkward situation. Give free rein to your imagination and you will start finding humor in every situation that will help you to control anger.
16) Channel Your Frustration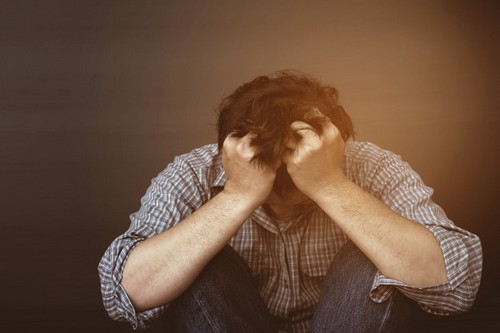 When your frustration level rises it is reflected by your angry stance. Try to shake off these negative feelings by meeting up with people who are level-headed and have a positive mindset.
Channel your frustration by doing constructive things if you are looking for ways to control anger. Get involved in volunteering and community work as it will give you inner peace and help you come to terms with your anger.
If you see someone who needs help do so without thinking about ifs and buts. Helping others will make you realize that there are problems in the world and it is up to you to find the necessary balance by letting go of your anger and making peace.
17) Change Your Environment
Change your environment if it is instigating you to lose your temper. A change in the settings will help you to gradually let go of the anger. Take a break, go for a short walk, sit quietly for a few minutes and think about good things, try to find humor in that situation or try to listen to a song that you love. Doing other activities will help you to control anger and move on to something else.
An angry person often finds himself isolated from others as no one wants to have words with him. Remember anger can often lead to several health problems like stress, anxiety, and depression. It is important to pay attention to the early signs of anger.
Do not let it go as you think it as of no consequence. Take help by taking anger management classes and talking to loved ones at the onset not when the anger, depression, and aggression have gripped you in its clutches fully.
Remember it is never too late and if you have missed the first bus and there is always a second chance to rectify your mistakes so that you can lead a peaceful and productive life.