Are you using Facebook to promote your business? That means you ought to connect with your Facebook audience in a conversion driven manner. Well, sharing your thoughts, ideas, plans with the most relevant people, exchanging knowledge and offering values are some of the best things to do, right?
Well, if you are using the Facebook application means you are literally on the right track.
Since it is one of the leading social networking sites, you can just interact with the people around the world. And let me tell you here that those people are not the general ones, but you will be connecting with those audiences who are ready to make a purchase from someone like you.
Is there anything that you can't find on Facebook?
The Social Media Giant is reaching the top day by day, upgrading into new versions, providing numerous facilities one after another. Varieties of options to promote, advertise and optimize businesses on Facebook are available and you can competently use those to jump up your sales.
The only key thing here that you need to practice is knowing how to connect with your audience.
Who doesn't know about Facebook?
All the amazing people who can make a purchase from you are there. Millions of people are using it for different purposes. Businesses utilize such powerful audience base for targeting more and more numbers of relevant Facebook users and try to convert them.
You can start up any of your business with Facebook by advertising your products to your fans. It is easy, right?
Simply go and check some tips out there for your business profile and you are all done.
Get The Best Audience On Facebook: How To Do That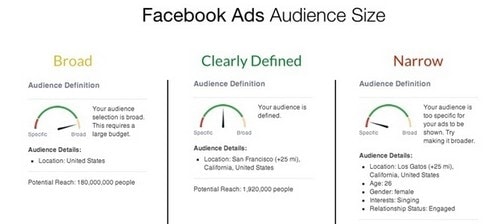 So, apart from all the facilities on Facebook, the most important thing is your audience.
Well, having some knowledge of how to connect with your Facebook audience has a great role here.
Your every single like depends on your audience.
Without any support from your customer, you can't run your business right?
A little bit tricky but you need some techniques for that. You just have to do some research on how you can grow your Facebook fans. You need to be attentive to your fans.
Some easy hacks for you are –
You must be an active user and you need to update your feeds consistently.
And if your feed includes some relevant information then you just got the jackpot, you can easily attract your customer right away.
So, have some idea about the terms and condition of Facebook and stay updated with the new trend so people find you interesting.
Post something valuable on your timeline choosing the correct time when your audience is willing to see your page. Turn on your suggestion mode and grab the positive reviews.
Offering value to your audiences is one prime technique of not only connecting with the relevant audiences but also converting them.
Well, being an active user you must know how to connect with your Facebook audience.
Now, you already know the importance of your fans then what are you waiting for?
Go and connect with your Facebook audience right now!!
Don't know where to search?
Facing problem in looking for your appropriate answer? No need to worry!
We are only here to solve out your trouble.
You just have to go through the methods we are giving and you are ready for interacting with your fans. So, here we go!
How To Connect With Your Facebook Audience?

Connecting the fans mean creating a target audience who can be converted if targeted in the right manner. So, below given are the easiest and powerful tips by which you can connect with the people you want. Go ahead and check it out!
1) Add Facebook Ads
Well, Facebook ads are really helpful in reaching the people who are actually interested, don't know what they are?
Okay! So, these are the ads that target to the audience related to their current location, information about their profile. By doing it you can easily find out about your customers.
If you have sufficient budget, you must go for some paid ads. This can provide you with some good quality ads helping in attracting more customers.
The suggestion for the particular ads will display on their page. So, the interested target will see it first and approach you for sure.
Advertising your page and getting attention from people is quite good. Isn't it?
Different types of Facebook Ads that you can use are-
Domain Ads
Dynamic Product Ads (DPA)
Lead Ads
Canvas Ads
Page Like
Multi-Product Ad or Carousel Ad
Page Post Link Ads
Page Post Photo
Page Post Video
Event
The offer, etc.
2) Audience Insights or Facebook Insights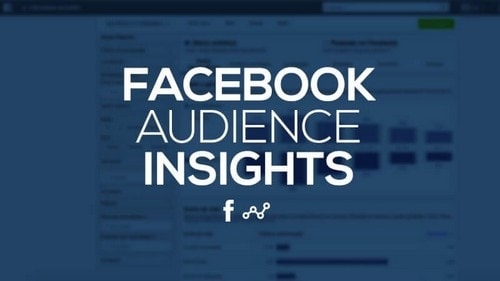 Understanding your targeted audience is very important. Without knowing your audience you can't do anything. Don't have an idea of how to do that? So, here is the solution!
Facebook insights is one of the best tools that provides you the chance to know everything about your fans. Yes! This is the best way to know and learn more about the interested people who are already joined your page.
It gives you direct information about the audience. Who are they, regarding their relationships, what job they do? What is their main interest, their page status and also what kind of product they purchase, categories of purchasing products etc?
So, Facebook provides this useful tool where you can look for the right people. So, all set!
Only you have to do is use it and explore the information of your customer for your benefit. Sounds pretty interesting right?
Use these tools to know the right time of posting content on Facebook, the right type of content that generates most numbers of conversions, best leads that are ready to convert, and other favorable details that can jump up the sales potential of your business.
3) Be Sure Whom You Want To Connect Or Reach
Yeah! You must be clear about your target of interest. Otherwise, you will end up reaching the wrong people even wasting a lot of your efforts. You definitely don't like to face those problems right? Don't you?
Don't worry! This is not going to happen to you! We are keeping our eye on this point.
When you make your target narrow, you are more likely to have a focus on the most important person that matters to your business right?  This will definitely help you in increasing the return investment and it will also make your budget for advertising.
Well, creating custom audiences is a very good way. It makes really easy to reach the people who have existing contacts, for example, subscription lists or email. It will help you in uploading the contacts of your selected people securely.
So, you can also find your new customer just by using your existing customer. You don't need to show your ads to the new customer right?
You can easily build you a custom audience and you can also exclude that you don't want, that's on you!
4) Advanced Targeting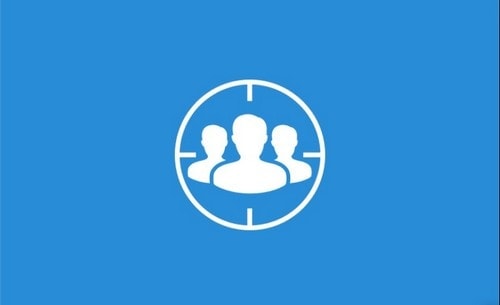 It is the only way where you can expand and retarget your audience. It can actually help you in reaching the correct people in a more appropriate way.  That will be more efficient for your business, yes!
Well, with similar audiences, you can find many people on Facebook. This is another trick to reaching your target audience. Since they look alike they will share the same locations, gender, and age and also the interest.
By this, your ads will be more watched by the customers. That's the best thing right? Your advertisement is getting popular. You can also convert the people who visit your page into customers.
Sounds impossible?
But yes!
Once someone has visited your page by clicking on your website, you can't make them a complete purchase right away. But by making a custom audience you can also bring your visitors back and make their purchase complete.
Now you can also select them as your best customer if they are interested in your business.
Well, these tricks will definitely help you out in choosing the right customer of your interest. You have got lots of options here.
Remarketing and retargeting are some of the techniques that empower you to target those audiences who had shown interest in your products or services. This way, you will be having a set of custom audiences that can after the few attempts turn into loyal customers.
5) Creating Facebook Content That Is Valuable
Well, reaching your target audience is so simple when you have got some relevant content. This is the simplest way among all of the methods stated to you.
You can just easily spark on limelight if your content is most valuable and useful to your audience. So, it is important to do some analysis on the audience with some marketing efforts. Don't worry! It is totally easy!
Just join some conversation where your audience is present and try to grab the knowledge about the topic that they are the most. And as a result, you can make your content more effective for acceptable reasons.
Creating a Facebook group can help you in building a community around you. And they will also care about your business. Set some events on Facebook based on the interest of your audiences.
This will give you lots of benefits since you can gather more audiences at a place.
Well, everyone loves to be the center of attraction right? So, it is your chance!
Different types of Facebook content that you can use to target and engage your audiences are-
Videos
Photos/Images
Text
UGC or Other People's Content
Blog posts
Podcasts
Inspirational Quotes
Bucket list posts — Fill-in-the-blanks
Funny memes
Inspirational images
Questions
Quizzes
Call to action
Infographics
Tips
6) Cross-Promoting Your Profile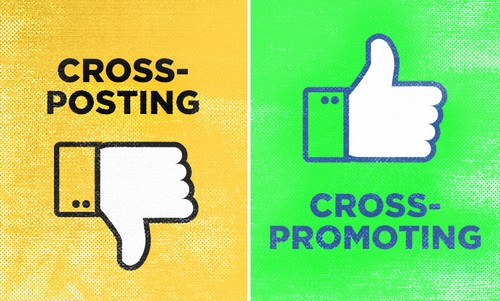 Alright! So cross promoting is also an effective way of reaching out to the people you like. So, you can also start connecting with more people in different networking sites now.
Cool right?
Share your link with other sites and just start growing your follower number.
So, here you can collect more data from cross-channel. Now you can take the full advantage once you have actually understood your customer.
Use the data you have collected from other sites, analyze it and apply it. By doing this you can actually put your audience in more interest with your work.
As an ultimate result, your advertising strategy will also be increased for sure.
In Conclusion…
So, now you have got lots of knowledge about how to connect with your Facebook audience, you are all set. It's time to give a try. Go ahead and start implementing these strategies on your Facebook Business page.
Adept use of these techniques will empower you to connect with more and more audiences on Facebook and converting them into your loyal customers. While connecting with the audiences, the most important thing is always opting for the most relevant people to your business.
Once you make your Facebook page so powerful that it reaches to the maximum numbers of relevant people with every post, you are ready to take your business to a new height by using Facebook Marketing and Advertising.
Share with us how do you want to use Facebook Marketing to promote your business in the comments? Our experts will ease down the journey for you.
If you liked this article, we bet that you will love the Marketing91 Academy, which provides you free access to 10+ marketing courses and 100s of Case studies.