Hitting on an idea suddenly is an exhilarating experience. Is that idea perfect or just a whimsical thought in the winds is upon the individual to decide. Most of the times thinking is the easiest part and the actual challenge lies in making it happen. If all ideas could prove fruitful the world would have been a different place.
Capitalizing on an idea is intellectually stimulating as it requires constant brainstorming and hard work. It is not necessary that only creative people can come up with viable ideas. It is a thought that can change your life along with others hence ponder and contemplate before rubbishing it as worthless. Have the confidence to take it to the next level so that at least you can understand whether it has the necessary potential to flourish in the current settings.
Remember about the rewards and self-satisfaction because it will give you the necessary boost to capitalize on an idea and making it a reality. Don't wait too long as the timing is important.
Yes, it will take a while to pick up the momentum but if you continue with your hard work, grit, and determination it will open the doors of success if not today then surely tomorrow.
1) Be receptive
Have you ever wondered why the ideas come when you are least expecting it? Sometimes people are desperate for a good idea but it does not happen. An important reason for this is that as soon as you relax your sub-conscious mind comes into play.
It allows the mind to wander at its own pace without any pressure or disturbance. Both the mind and body relax and let go of outside responsibility and pressure. It ultimately becomes receptive and this is the opportunity that it was looking for.
When the brain is not cluttered with disturbing thoughts and is in a relaxing mode it becomes doubly productive and this is the time the ideas start floating.
2) Enhance your abilities
When an individual is in a relaxation mode he is disconnected with the reality of the life and the ideas start floating in his mind. Utilize this concept for your benefit and try to find the forms of relaxation that will suit you. Sleeping peacefully at the allotted time for at least 7-8 hours relaxes both the mind and body and we feel fresh the next day.
Mediation, exercises, jogging are important tools to keep away the disturbing thoughts from the mind. It also helps to keep your focus on things that are important. Taking walks and sitting peacefully in a park helps us to connect with nature and find our inner self. Some people find peace in simple activities like cleaning, taking a drive, watching television or talking to friends.
Find your comfort zone and give your body and mind the necessary space to relax and unwind. These will enhance your abilities and you will be able to capitalize on an idea when it crosses your mind.
3) Validate your idea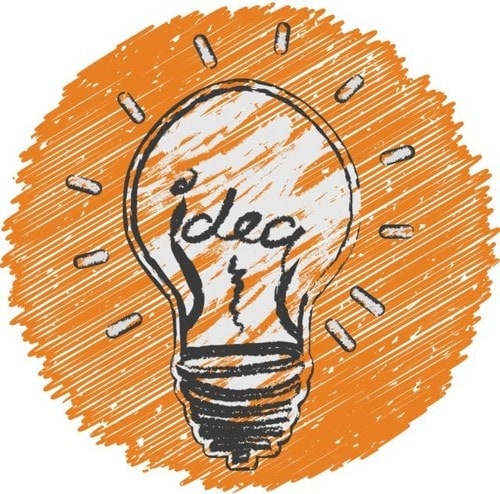 Ideas are constantly popping in our head through-out our lifetime. How many of us pay any attention to it. We are busy in our everyday life and fail to give them due importance. Yes, in most cases the idea will fizz out but it is important that you give it a chance before dismissing it. Sometimes it becomes necessary to back yourself if you think that the idea has merit.
Validate your idea if you are looking for ways to capitalize on an idea later on. Is your idea unique, does it look feasible, can you make a product or service out of it, will it find the necessary market and most importantly will you be able to earn from it are some important questions that you need to address to validate your idea? If you gain satisfactory answers then it is the right time for the next step and that is research.
4) Research
Every single person that you will come in contact with will ask you to do thorough research before embarking on your chosen path. Remember the idea is still a thought without any framework and solid base. Be patient in your efforts and show your resilience so that you can conduct your research.
Read about the related products and services, go through online sites to gain knowledge, look for market trends and speak and connect with people that are experts in that field. This initial investigation will help you to gain knowledge so that you can capitalize on an idea at the right time.
Also, conduct due diligence to know whether someone else does not hold the patent for the same idea. Sometimes an individual's design or basic idea can infringe upon the copyright of someone else. It is your research that will tell you whether your idea is feasible or not and is it registered on someone else's name.
5) Planning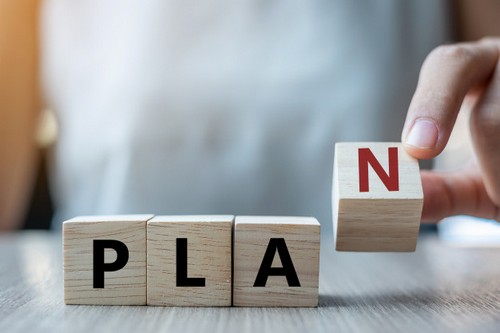 Planning is an integral part of human lives. A proper plan gives the idea a definite structure so that you can maintain your onus on it. Once you start making plans you prod yourself to take further steps towards the right path. Plan and ensure that your base is covered if you are looking for ways to capitalize on an idea. Go the extra mile if you want to follow your dreams.
Your idea is still in the initial stages and planning will help in developing the core components before its launch. Related thoughts will start penetrating your mind so that there is no scope for any complacency.
6) Document everything
 Remember in school we were taught to write everything down on a paper because it would help us later in recapitulating it easily. Same is the case with ideas. Once you get an idea or new concepts in your mind just document it somewhere. Take the help of a paper, journal or your special page on your computer so that you can store the idea.
Whenever a related thought overtakes your mind again jot it down on the same page. Continue with this process and you will see a gradual shape taking place that will prove an immense help later on. It is important to document if you are interested to capitalize on an idea.
People who fail to write and store forgets about the creative thoughts that pop into their mind and hence are unable to give it due to credence.
7) Create the right team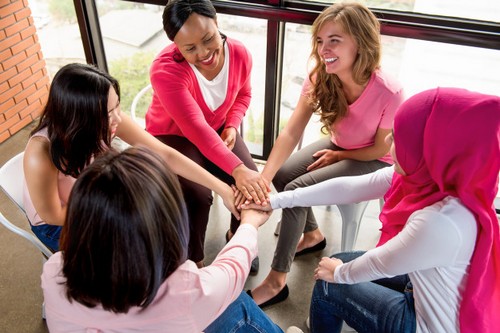 Capitalizing on an idea seems like a path full of ifs and buts. There are several steps involved in the process that after time might prove overwhelming for a single individual. Create the right team if you are looking for ways to capitalize on the idea.  Integrate experienced professionals and people whom you trust within your team so that they can guide and help you in reaching the desired destination.
Professionals are proficient in their work and their expert assistance can prove a blessing. Their specific set of skills and knowledge will help in giving your idea the necessary framework.
8) Back yourself
During the day several thoughts cross our mind and it is not possible to take in hand every idea and work towards giving it a shape. Once you start writing down your ideas and doing research on them you will be able to distinguish the ones that have potential in the current scenario from the ones you do not find credible at that point in time.
Choose the one you think has potential and now work diligently on it. Conduct research, make plans, find professional help and create a team that will help you in your endeavor. As you move forward you will gain further knowledge that will prove a boon in your workings and dealings.
Whenever you come to a cross-road listen to others but always back your instincts and knowledge if you are looking for ways to capitalize on an idea and follow your dreams.  If you think that a change is necessary during any step do so without being afraid as it will save lots of energy, time and obviously heart-ache later on.
9) Get going
Do not wait for a perfect idea to work towards making it as perfect as you can. It is not a one-day work. The process is gradual and will take its own sweet time. You cannot push it at a random pace so that you can present a perfect idea to the world within a short span of time.
Remember slow and steady wins the race, not the person who is hustling and bustling at a fiery pace without paying attention to his surroundings or to the details. You can share your rough idea with people whom you trust so that you can test it out.
The feedback will give you several perspectives and you can make changes accordingly. Every time you test-ride your idea by taking other people in confidence you tend to learn something which you might have overlooked during the scheme of things. Use this knowledge and findings and get going if you are looking for ways to capitalize on an idea.
10) Raise funds
Once you plant a seed in the soil it will take lots of things like water, sunlight, good soil, hard work, care and diligence so that the seed can slowly and gradually become a tree and show its full potential. Similar is the case with an idea.
It has been planted and you are trying to nurture it to the best of your ability. Funds are like water, the most important component without which it cannot survive. If you are looking for ways to capitalize on an idea look for funds via loans, investors, partners, friends and family members and lenders.
11) Find investors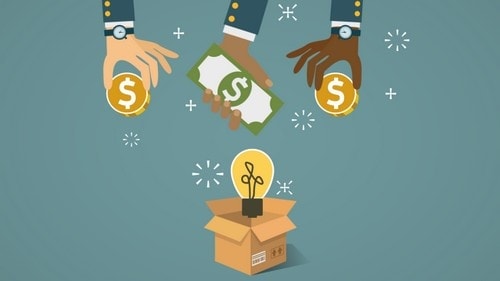 An idea will remain an idea if it does not get the due financial assistance. One of the most important steps at this point in time is to share your creative idea with potential investors and partners. Show them the plans you have made and the steps you have taken to date.
The nitty-gritty details will show your commitment to the idea and impress the people around you. It is your clear concept and proper planning that will find investors so that you can capitalize on an idea efficiently.
12) Be persistence
Identifying ideas and investing in them looks daunting. But actually, the challenge is to sustain the idea over the time during ups and downs if you want to capitalize on an idea and turn it fruitful. Ideas are never easy because it needs to overlook the mental block to flourish at its own pace. Every idea seems like a crazy thought in the beginning.
Remember it is your persistence and willingness to cover the extra mile that will prompt you to capitalize on an idea successfully. Persistency, open mind, grit and determination is the key to tap contrarian ideas to make them valid and fruitful.
13) Be positive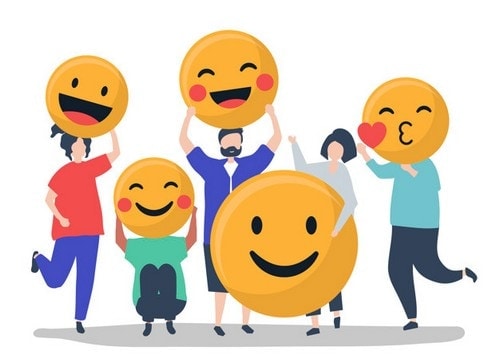 Have faith in yourself and be positive of the outcome if you want to taste success. Optimistic nature along with hard work and determination are personality aspects that will always work in your favor. Negative mindset proves self-sabotaging hence stay away from pessimistic thoughts.
Allow only optimistic and good people around you so that only positivity lingers around you. This will give the peace to acknowledge and capitalize on an idea.  We are living in a world where technology reigns supreme. If all the inventors had rubbished their ideas as unworthy could you have seen these amazing changes?
Today we are dependent on electricity to power all our gadget6s but at that time it was a simple idea from Edison that resulted in an electric bulb. Innovation is never easy and you need the perseverance to capitalize on the idea that you have hit upon. Yes, the path is full of difficulties but have faith and courage and remember that you have the power to propel your idea into this world by capitalizing on it.