Business has its own rules and regulations along with its terms and conditions. It is imperative that an entrepreneur learns about all its facets so that he can clear his concept and increase his understanding of the matter.
Remember knowledge is crucial to gain success and it is the understanding of the facts along with information that will help a person in achieving the desired triumph in life. Human beings are always on the look-out for opportunities so that they can create wealth for future use.
This is possible via investing in different options so that you can diversify your portfolio. This will increase your profits as you are minimizing your risks. The goal of investments is making money hence people try to pursue those prospects that could offer the best return.
How will you know whether your choice or option is the best one? You cannot make any random decision that will depend on luck and circumstances. At such times return on investment or ROI can come to your aid and help you in arriving at viable estimates effectively.
What is Return on Investment or ROI?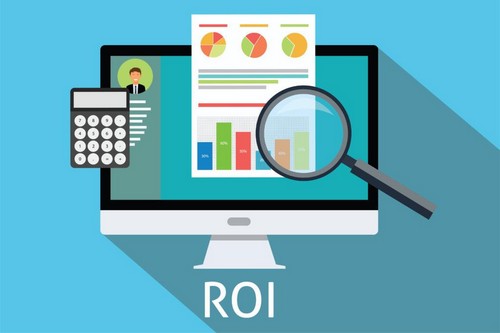 Return on investment is commonly known as ROI. It is actually a financial metric that helps to measure the profitability factor from an investment. It is calculated as a ratio of gain relative to the cost.
Simply said, If you invested 10 rs in an investment, and you got back 15 rs, what was your return on investment? It was 50% or 5 Rs.
ROI is a powerful tool that can evaluate return from an individual investment as well as make comparisons from various investments in your portfolio. In most cases, it is expressed as a percentage and only sometimes as a ratio.
In simple terms ROI tells us about the financial advantages that you have received from your investment by letting you know what you are getting back if compared to what you put in as an investment.
ROI is used in business as well as several areas of finance. Remember that a person's goal is a maximum return on minimum investment so that he can have the desired ROI. High ROI denotes favourable gains against cost and the purpose of an ROI metric is to measure rates of return per period on invested money in order to determine whether the venture is fruitful or not.
Simply put it is an indicator that will help you in prioritizing your investment portfolio effectively.
Determining ROI in percentages?
Are you interested in learning the proper method of calculating ROI? The goal of an investor is to achieve higher ROI. Try to measure ROI on all investments so that you can spend maximum time on activities that can generate the best possible results for you.
The best way to do so is by comparing the losses and gains over a considerable time period in terms of percentage of your initial investment. Suppose you have gained Rs 24000 on investment and the figure looks good by itself.
But how much was the actual investment is the question that needs to be addressed. If the investment was six lakhs then you have earned only 4% whereas if the investment was one lakh then your investment is simply 24% which is great. In order to determine the actual value, you need to convert it in terms of percentage as it will help you in getting a clear picture.
To figure the total percentages for the entire investment period first calculate the total returns by including any dividends if paid in the interim. Now subtract your investment from the total return to know about the actual profit or loss.
Later divide it by the initial investment and again multiply it by 100 to convert it in percentage. Suppose you invested 100000 in shares and after selling you received 140000.
In between you have received dividends amounting to 10000 so your actual returns are 140000 + 10000= 150000. First, subtract 100000 from 150000 to know your actual gain and that is = 50000. Now divide it by the investment that is 50000/100000 = ½. To calculate in terms of percentage multiply it by 100 that is = 1/2 * 100 = 50%.
Remember the percentage helps you in determining and comparing rates so that you can know which investment is proving beneficial for you.
What is the formula of return on investment or ROI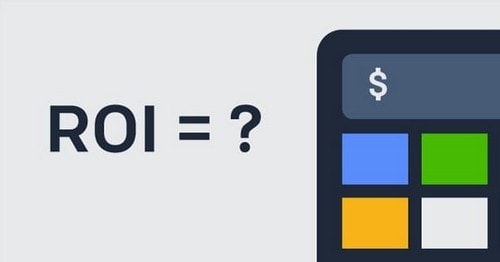 ROI is measured as the net income divided by the capital cost. Remember the higher your ratio is the benefits earned will automatically increase.  Let me tell you that the calculation is straightforward and you can arrive at the result by either of the methods.
The first formula –

 The second formula –

Important points to remember
Remember ROI is easy to understand in terms of percentage rather than the ratio
Net return is written in the equation instead of profit because the investment can be in red also.
For accurate figures calculate the total cost as well as the total return.
Positive ROI is signified in black as net returns exceed the total cost.
Negative ROI is denoted in red as it is the opposite and now the total costs exceed total returns.
How to calculate ROI with examples?
ROI calculations are very simple and an individual just has to follow the set directions to come up with the answer. Remember positive or negative ROI is an indicator that can help you to make suitable adjustments. It can be applied in case of real estate, stocks and even employees.
Ravi wants to calculate his ROI for his investment in a real estate operation. He has invested till date Rs, 50000 and he has earned Rs 60000.
His ROI thus is 20% and it has been a profitable venture for him.
Benefits of ROI formula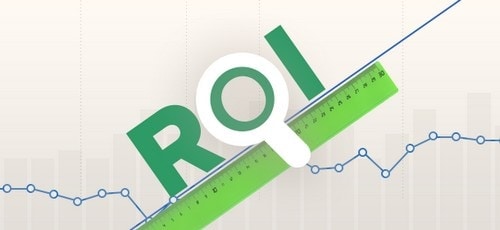 According to a recently conducted survey, more than 77% of the people responded favorably for the use of ROI metric. According to them, it has proved a blessing in several circumstances as it has helped an individual in determining actual facts about their investment.
Calculating ROI can make it clear what is working for you and what is not. Now you can make changes accordingly so that you can generate higher ROI and improve your prospects.
1) Universally understood and accepted
Return on investment or ROI has been accepted as the set formula for determining the return on your investment. It is a universally understood concept and if you tell people that your ROI is this and this, people generally will understand that you have used the conversation metric to know the answer.
2) Easy and simple to use
The return on investment metric is very easy to use and hence is used very frequently to determine the actual ROI. You just need to know the investment and return amount and voila you have your answer.
Limitations of the ROI formula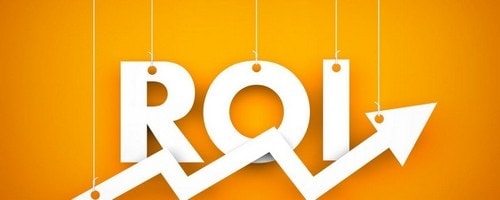 No doubt the ROI formula is very easy to use and is generally accepted but nothing comes without some negative aspects and so is the case with this formula. It is imperative that you know about its limitations beforehand so that you can work accordingly.
1) Disregards time
Higher ROI figures do not signify that it will always be the better option in terms of investment. Suppose you have invested in two schemes and both have an ROI of 40% does that mean that both are equally beneficial.
The first yielded the returns in two years whereas the second in four years. It is obvious that the first scheme that completed in two years is better than the one that yielded results in four years. Time is a great Factor but the actual ROI equation disregards time hence keep in mind about this limitation while calculating ROI.
2) Does not consider the risk factor
The higher the return the greater is the risk on that investment. An investor who is targeting higher returns will have to take greater risks compared to the one who does not want to take risks and is happy playing safe.
Business and investments are always subjected to risk but ROI does not consider and take into account the risk factor. If one considers only the ROI without determining the risk you cannot actually understand whether the investment will yield better results or not in the long-term.
3) Susceptible to manipulation
If an individual wants to show higher ROI he can easily manipulate the formula to his advantage. He can ignore additional costs that have occurred during the time period to remain in the black.
Conclusion
It is the ROI that helps to determine actual gain or return that has been possible through the investment. It is a powerful metric that can rank and evaluate investment alternatives very effectively.
As the positives supersede the negatives by a great margin people have been using this metric a great deal for calculating ROI successfully.