Net worth is a concept that helps to measure the real value and is generally applicable to business entities, individuals and even countries. Assets are considered valuable whereas liabilities eat up your resources.
Most of us have some sort of assets and liabilities to our name and generally, we do not pay attention to them on a regular basis. The details are at the back of our mind and we do not let it become an important factor so that we can lead an uninterrupted daily life.
Ideally, it is true that when you continue to earn and save you will automatically prosper and grow but it is important to be aware of the happenings in both your personal and professional life on a regular basis. This is possible as it will reflect your true financial position.
Understanding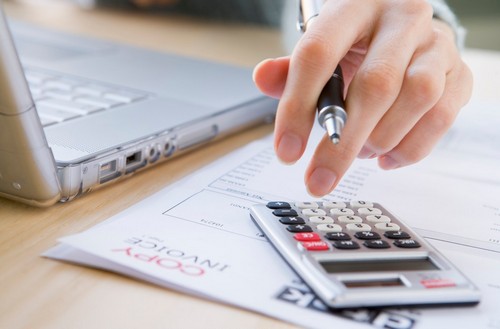 When you want to understand net worth remember if it is for your business then it is the value of your entity and is shown in terms of facts and figures in the balance sheet. It is actually the total sum of capital gains, retained earnings and issued share capital of the firm.
If you want to simplify, then remember that it is what you own after deducting what you owe. It is a measure of financial health so make sure all your moves are towards increasing your net worth. This actually means decreasing your liabilities and increasing your assets.
Try to calculate your net worth every month on a regular basis as this will provide a visual aid in gaining a better understanding of your financial position. The data and information obtained will give you the necessary boost to take viable steps so that you can better yourself in the future.
What is net worth?
Net worth is actually the distinction between assets and liabilities. It can relate to both individuals and business entities. In simple terms, it is the left-over that remains with you if you have to pay your debts with your possessions. Net worth is also considered a reference point that will measure the progress towards the goals.
When you say that the net worth is high it means a strong financial position, Correspondingly low net worth is a sign of weak position and can have a direct impact on the company or individuals' ability to raise necessary funds in the market.
Sometimes a company may have been going through a critical phase and its bank accounts might be empty but it still shows positive growth. This is because of its accumulated assets and brand recognition in the market which is still strong. As soon as you start getting lower net worth to become diligent because it is the time to make dramatic and important changes so that you can recover quickly.
How can you calculate?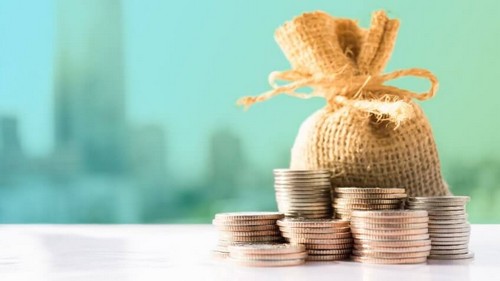 Let me tell you the process is very simple as you just need to add up all your liabilities as well as your assets separately and now subtract the liabilities from the assets. The answer is your net worth. Sometimes people are confused and want to know what to include in both assets and liabilities and the answer is everything. Create two separate columns, one for liabilities and another for assets.
Now write down the respective figures in each column and add them up. Look at the columns and see whether the assets are ranked higher or the liabilities. Subtract the liabilities from the assets. The amount that remains is your net worth. The greater the amount the higher is your net worth in the market. If your liabilities are higher than your assets then it is time to make changes.
There are several software and calculators available in the market that can help you to calculate the net worth. Let me tell you that if you are a small business entity or if you are looking at your personal net worth you can easily do the calculations on your own. Once you understand the process it will become easy to do so.
Net Worth Value Calculation Formula
Net Worth = Assets – Liabilities
Let me explain the way to calculate through an easy example.
Ashwin owns a residential property where he lives and it is worth Rs 1000000. He still owes Rs 500000 as a mortgage.
His vehicle is debt-free and is estimated at 600000. He has jewelry of Rs 80000 and his saving and checking account balances show Rs 10000 and 6,000 respectively. He has a loan of Rs 200000 that he still needs to pay.
Let's calculate the value of assets
Assets-
Residential property – 1000000
Vehicle – 600000
Jewellery – 80000
Savings account balance – 10000
Checking account balance – 6000
Total assets= 1696000 Rs
 Liabilities
Mortgage – 500000
Loan – 200000
Total liabilities = 700000
As per the formula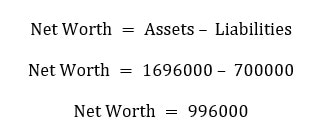 Thus in this case net worth of Ashwin is Rs 996000.
Assets and liabilities included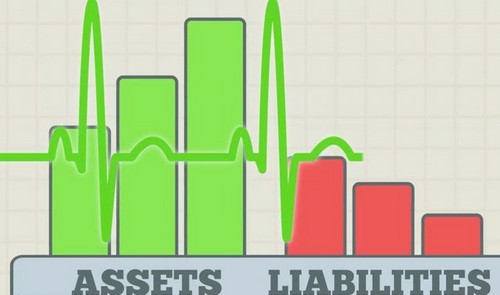 It is better to know beforehand which assets and liabilities should be included to determine the net worth of either an individual or a company.
Assets to be included
Assets are the items that have value. They can be tangible like physical items, for instance, automobile, house, etc or even intangible like trademark and brand value. When you are calculating your net worth you must first add up the estimated value of all tangible assets.
Now take the help of an appraiser so that he can give you the nearest estimation of your intangible assets. Both tangible assets and intangible assets together are added to know about your actual net worth. Some assets worth mentioning while creating your asset list are as follows-
Checking account balance
Saving account balance
Cash
Furnishings
House
Other real estate properties like undeveloped land, any commercial building or rental property.
Vehicles/Automobiles
Trinkets/ Jewellery
Household items like silverware, electronics, furniture
Retirement accounts including retirement savings and variable annuities
Bonds like commercial bonds, treasury bonds or municipal bonds
Individual Stocks
Life insurance with cash value
Savings Bonds
Liabilities to be included
Liabilities are actually the debts that you or your business entity owes to others. It may include other business houses, employees, and vendors. Liabilities can be of two types long-term and short-term.
The liabilities which are generally paid within the first year are referred to as short-term and these include invoices. The liabilities that extend to more than a year are known as long-term liabilities and include loans. Some liabilities worth mentioning while calculating net worth are as follows-
The mortgage includes the principal balance remaining on your mortgage and can include mortgages on real estate, commercial property, undeveloped land and on rental property
Student loans include the amount that you currently owe and is still outstanding
Auto loans include the outstanding amount
Credit card debt
Any other loan you might have taken
Why do you need to calculate?
It is imperative that you keep calculating your net worth at regular intervals. It has several benefits, for instance, you can compare your present net worth with the previous one and determine whether you have prospered in the interim period or you need to make changes to improve it further.
Keeping track of your net worth should be an ingrained habit as it keeps an individual as well as an entrepreneur on its toes. It also helps him to maintain a balance by keeping a measure of its financial health and prosperity.
If your net worth is negative
Sometimes after calculation, you find that your net worth is in the red meaning that it is negative. Do not panic instead take a deep breath and try to find the reason for this. There can be several reasons for this scenario. You might be a new earner and still have lots of debts and loans to pay. You might not have had opportunities to invest your savings.
Or you might have started a new business venture and are still in the initial stages where expenses are always more or you might have borrowed money to start your business. Whatever the reason it is your net worth that will act as your guiding force and show you a true picture of your financial standing.
This is not the time to worry instead be calm and collected and find ways to turn the red into green so that in a short time period you can start showing positive net worth.
Tips to increase
Make your debts smaller
Make sure that you have assets that will grow more valuable
Try to pay your mortgage and loans in the least time period
Conclusion
Net worth provides a comprehensive record of all your assets and liabilities. There is no scope for any guesswork and hence you can arrive at exact facts and figures. In most cases, it acts as an indicator that will offer you a complete summary.
The important thing is to be diligent in your efforts and keep a regular check on your net worth. This will help you in taking viable steps to maintain and increase your value.
Once you know about your net worth you can take the help of financial consultants or talk to peers and mentors so that their input could nudge you in the right direction.