Looking for a quick and powerful trick that can kickstart your Twitter account? Then knowing how to buy Twitter Followers can be quite useful for you.
Other people have the same questions as you do, and we have the answer to the question for sure. There are so many different profiles on the platform of Twitter, and there is no doubt that every single one of them is unique.
However, some of these profiles do not get the success that they want. It is because they don't have the right number of followers that it takes to be on the top.
If you are someone who is going through the same situation, then you need to know how to buy twitter followers. Most experts would tell you that buying Twitter followers is not a good idea. However, others would say that it is entirely okay for sure.
Well, before getting into all the details, we must clear our concepts first.
Welcome To The World of Twitter

Everyone has a profile on Twitter these days. From young people to the elders, everyone is just downright crazy about the platform.
So, there is not a single speck of doubt about the fact that Twitter is one of the most popular social media platforms. So, when it comes to getting more followers on Twitter, everyone is ready.
Today almost all the businesses have their pages on Twitter. They make certain tweets and posts so that people get to know their business and brand.
However, when it comes to user engagement, it is crucial to have the right number of twitter followers for sure. The organic way of building Twitter followers is for sure quite useful, but at the very beginning of your Twitter marketing, getting that many followers can be difficult.
Plus, new visitors sometimes follow an account after checking the fan-base. Buying Twitter followers will help you with this.
Why Do You Need To Know How To Buy Twitter Followers
One of the most important things when it comes to twitter profiles would have to be user engagement. The more retweets and shares you get, the better it will be for the page. There is no doubt about the fact that the retweets and the user engagement will decide the future success of the page that you have.
That is one of the most important reasons why people are so obsessed with getting the right number of twitter followers. With the help of Twitter followers, the pages can get more retweets and other engagement opportunities.
This would mean that their page would get more recognized on the platform of Twitter.
This is one of the main reasons why people don't hesitate to buy Twitter followers.
However, buying followers is not that easy, and it is not a safe task. It will also not guarantee about the engagement that you should have on your platform. So, there is no doubt that you will require some important tips to help you out.
Steps to Buying Twitter Followers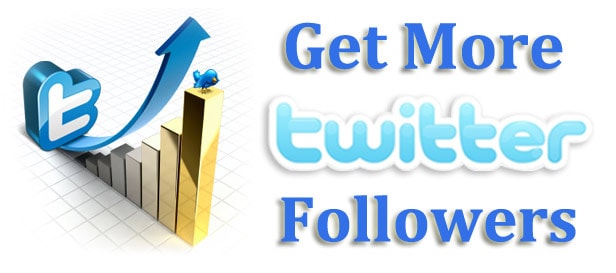 Check different services that offer Twitter followers and select a company that is a reputable one
Give the details about the numbers of followers you want that can be from a few hundred to a few million
Then you should place your order and wait. As this process may take a few hrs or sometimes a few days, as said by your service provider
Now, you will start getting new Twitter followers on your account
Congratulations, you've got your new Twitter Followers
Some Important Tips to learn How to Buy Twitter Followers
Well, to be honest, buying Twitter followers requires some serious thought for sure. You need to evaluate the pros and cons of the step that you are going to take. That is why we are here to help you out. Make sure that you follow the tips that we have for you here.
1) Research Well Before Buying
One of the most important things that you have to do if you want to know how to buy Twitter followers is put on your research hat and do the homework. You need to make sure that the step you are going to take is entirely free of risk.
That is the only way you can be sure. Gather all the information that you can and then make a choice.
2) Choose The Right Provider
There are many different sites and providers out there who would claim to provide you with the best followers on Twitter. However, only a few out of these providers are the real deal. So, you need to make sure that you always choose wisely.
If you don't do that, then you might end up losing the money and then you won't have the followers as well. So, you need to choose wisely.
3) Set The Right Number Of Followers
You do not want to overdo the entire thing. So, you need to make sure that you set a reasonable limit for the number of followers. One thing that you have to keep in mind is that it is a risky operation.
So, if you get more followers than necessary, then people might start getting suspicious. Surely you don't want that.
4) Buy Followers In A Package
When you take a dip in the site of the service provider, you will find that apart from the option of buying followers, there are also other options such as buying packages. In the package, you will find several things together, such as likes, followers, views, and so on.
It is always a great offer to buy such packages. Who will not like to have different variants at one single place? It may cost you just a bit of costlier than the single set of followers it is worth getting them.
The views you have bought may turn out to be your followers and may offer you likes on your posts. Hence, in place of neglecting such an offer, it is a great idea to buy Twitter followers in a package along with other options available.
5) Avoid From Making Common Mistakes
While you are learning about how to buy twitter followers, you should also learn to be aware of some of the most common mistakes that are often conducted by a number of people. Down there, there are a number of sites and service providers that are available to cheat people like you.
They may promise you to provide you with the desired followers but then may turn against their claims on getting the payment from you. Even you will come across some such sites and service providers that may offer you the followers that may vanish after a couple of weeks or months.
Hence, trusting a particular service provider or a site in the first go will be profoundly stupid. When the act of fraudulence has increased so much, it is quite risky to trust anyone without checking it thoroughly.
Are you getting confused now whether you should buy the followers or not?
Let us understand this as well-
How to Finalize your Twitter Follower Service Provider?
You can buy the followers even now if you have cross-checked the site and the service provider carefully.
One of the best ways is to go through the reviews of various customers on independent sites such as Quora about the service provider. When you get many positive responses about the provider, you can be sure that you can trust it.
Still, if you have any doubts left in you, another trick is to buy something of smaller credit at the initial time. Once you have checked that everything was perfect, you can attempt to get the next transaction done. It is advisable to wait for some days or even a month or two to check whether the followers are getting reduced down or not.
It has to be understood by you very carefully that none of the legit sites offering you such services are going to ask you about your profile password. All that will be needed is your twitter profile name or the email address through which you log in to your twitter profile.
If you find some site or service provider asking for the password, you should not risk your profile and should not waste your time and effort on such a site exploring its features or any other things.
How to differentiate High-Quality Followers and Low-Quality Followers?
You need to know the right way of differentiating low quality and high-quality Twitter followers. Let us have a look at some of their key features-
Key Features of High-Quality Twitter Followers
They have a unique Profile Photo, Header Image, and Bio
They will frequently Tweet, plus they also Retweet & Like Others
They will have Followers of Their Own, and they do not Follow too Many Users
With them, you will be having low Risk of Unfollowing you and Low Risk of Getting Suspended
Key Features of Low-Quality Followers
No Profile Photo (Default) along with no Header Image (Solid Color) and no or Poorly Written Bio
They either do not do any Tweet Activity or if they do, that will be negligible
They post Anti-Social things
They have No Followers of Their Own
They follow too Many Users
They come up with the High-Risk of unfollowing you and high-Risk of Getting Suspended
So, these are the tips that we have for you here.
Paying attention to aforestated tips would help you learn how to buy Twitter Followers like a pro. So, what do you find the best technique to increase Facebook followers? Share with us in the comments.