Well, do you have a profile on Facebook and you post regularly in it? However, do you find that the posts are not getting as many likes as they should? Well, in that case, you need to know how to buy likes on Facebook.
There is no doubt about the fact that most people would advise that you don't do it. However, there are some others who say that buying likes on Facebook is completely okay.
So, if you consider yourself to be one of those people who consider it okay to buy likes on Facebook, then this is the right place for you and there is no doubt about the fact for sure. In this post, we are going to talk about how to buy likes on Facebook.
However, before we go into all those details, let us know a little bit more about the platform of Facebook. Make sure that you read until the end so that you can get all the information that is provided here.
Why Likes On Facebook is so important?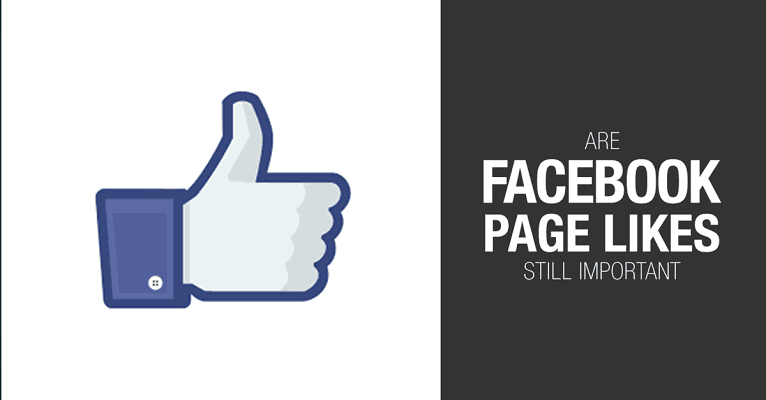 There is no doubt about the fact that Facebook is one of the most popular social media sites that we have so far. Also, the user engagement that happens on Facebook is certainly one of the best things for sure.
However, most of the posts on Facebook don't even get the likes and comments that they deserve. But, have you ever thought of the fact that why are likes so much important for the posts on Facebook?
Well, we are going to answer that question here for you. We all know that user engagement is something that will eventually decide the success of the page that you have on Facebook. Likes establish the authority of your page in front of your audiences.
That is one of the main reasons why people are so obsessed about having more and more likes on the posts that they make on Facebook. They are ready to take any step in order to get the likes that they want.
However, it is always advised to opt for an organic way of getting likes, as this will ensure the kind of engagement that would help you accomplish your marketing objective.
Well, the reason behind this popularity is because the more user engagement you get on your posts, the more people will get to know about the business that you have.
With more likes and comments, you will be able to appear on the top news feed as well. So, who wouldn't want to try this amazing method out, right? We are pretty sure that you would.
Buying likes are not going to ensure the needed engagement, but it will for sure create a façade of great audience base around your page.
There, right now, we will not go into the legitimacy of buying likes, instead, let us have a look at some of the tips and places that will help you buy likes on Facebook-
Buying Likes On Facebook: Tips To Help
We get it that you want to buy likes on Facebook. However, if you think that it is going to be an easy job then you are definitely wrong.
There are many important things that you need to do for sure. Here we are going to tell you all about buying likes on Facebook.
1) Do Your Research
Well, when it comes to buying likes on Facebook, you need to make sure that you are all prepared. There is nothing that you can do without having proper research.
You need to be absolutely sure that buying likes on Facebook will not have any risks associated with it. That is why research is important when you want to know how to buy likes on Facebook.
2) Choose The Reputable Sites
There are many different sites available on the Internet that are ready to provide you with the likes that you want to buy. However, not all of those sites are all authentic and will provide you with the same results.
You need to make sure that you always choose the reputed sites. There are some sites out there that will swindle you of your money and then will not be able to provide you with the number of likes that you want.
So, it is really important that you choose the sites properly.
3) Buy Facebook Views
Of course, the main aim is to buy Facebook likes. But sometimes, it is also important to get it through some other ways. When you buy Facebook views, you can get views on the post and some of the viewers will offer a like on your post also.
Now, these likes that you are getting from the views that you have bought will be somehow known to be the organic likes on your post. People have a tendency of analyzing why and how a post has got so many views.
In order to check what is so special about the post, these people will have a view of the post and again some of these viewers will like the post.
Best Sites to buy likes on Facebook
1) Fastlykke

All your quest to find ways to increase your Facebook likes in the shortest possible time get completed by Fastlykke. You can opt for its services to get the real and active likes on your Facebook page.
2) Follower Packages

It is one of the oldest portals for Social media services. You can opt for its services to buy likes on Facebook in the most cost-effective manner possible.
You just need to choose your plan and budget, the team of  Follower Packages will offer all the other services as per your specific needs.
3) Famoid

It has been offering the services of Facebook likes for the last five years and you can expect quality likes from them. Famoid can also help you get likes for your site links, statuses, photos, posts, etc.
Their services are accessible to all kinds of businesses with quite ease.
4) Followers and Likes for you

The company claims of offering country-specific likes for its client. You can find out a wide variety of packages here for you.
They also claim that with their likes, you can also enjoy high conversion rates. You can also get quite befitting SEO services from them.
5) Social Media Daily

This is the one site that along with likes also offer comments, views, post likes sorts of other services. Social Media Daily enables you to buy Facebook likes in limited time possible. You will be able to increase likes on your Facebook as per your custom requirements.
So, these were some tips and places that can help you master how to buy likes on Facebook, but we cannot conclude this post without discussing should you buy Facebook likes or not.
So, should you buy Facebook Likes?
If you expect your page to boost your leads, conversions, and sales, then buying likes on Facebook would never help you out.
And the reason is the likes that Facebook Like Services provide are not from those audiences that are ready to opt for your products and services.
Instead, if you use organic ways to get Facebook likes, your page will get likes from those audiences that are ready to convert.
In case you just want to buy likes on Facebook along with your organic strategies, then it can be helpful for you. Let us have a look at some of the organic ways of getting likes on Facebook-
Organic Ways To Get Likes
There cannot be anything better than attracting organic traffic on your site and post. Organic traffic has the potential to not only stay but also to get converted into potential customers easily.
Here are some of the amazing tips that can help you in getting organic likes before you plunge into the ideas for how to buy likes on Facebook.
1) Making The Post Attractive
To attract organic traffic, one of the most prime ways is to create a post that is unique and highly attractive. Often you will come across some ads on Facebook that are unique and breathtaking.
One of the most important and amazing ideas is to include the video for your posts. People today are more into videos and images rather than going through a written post.
Hence, if you are looking forward to attracting more traffic on your post and get more likes, you should create a post that is highly attractive and engaging.
It may take you a little bit of effort and brainstorm in getting such a wonderful post but surely it will be worth getting a great number of likes on it.
2) Keep It Short
Have you noticed how the ad posts are available today on Facebook? They are short and crisp. Some of them even end before you try to skip them out.
So, such people have the potential to say the whole story in just such a short time of 10 seconds or so. Such posts are highly potential. They do not waste much of the viewer's time and they also speak up what they want to spread out.
Having such a post can also bring in a good amount of traffic on the post and also can get you a good number of likes on them.
3) Make use Of The Facebook Tools
There are so many tools available that Facebook offers to those who publish ads and wish to get likes on them organically.
Facebook works on an algorithm as per which the viewers are presented the ads based on a number of factors such as what is the interest of a particular customer, what other ad types that the customer has seen, and what are the ads that the viewer's friends are interested in.
You can make use of tools such as that of Facebook contests, retargeting options, and so on so that your post can be placed in front of the right viewers and you can get likes on your post.
Some of the other organic ways of getting Facebook Likes
Building your presence & authority
Publishing evergreen content
Creating invite-only groups for the most engaged audience members
Using organic post targeting
Posting when your competitors are asleep
Publishing videos natively on Facebook
Testing your posting frequency
Partnering with other Facebook pages in your niche
Using advocacy to grow your brand
Letting your email list do the tango
Running Contests
Sharing posts from your Facebook page on your Facebook profile
Grabbing attention and inspiring action with persuasive copy
Using hashtags the right way
Taking advantage of new updates to the Facebook app
Using Facebook boost post strategy and ad campaign
Using the power of Facebook "dark posts"
Focusing on providing value
However, getting that many likes on Facebook is not that easy.
There are many things that you need to do. That is why more people concentrate on knowing how to buy likes on Facebook. Although we would say that buying likes on Facebook is not really natural, there are others who would disagree.
So, that is all we have for you today.
If you want to know how to buy likes on Facebook, then this is something that you can definitely do. These tips are effective and will provide you with the best of the results.
However, one thing that you need to keep in mind is that you need to be extra careful when you are setting the number of likes. After all, you don't want to overdo it right?