Building wealth and making money are entirely two different things. Making money is comparatively easy as it requires a good job and hefty paycheck but creating and maintaining wealth requires repeated and regular efforts on your part. Make it a habit so that it becomes part and parcel of your daily lifestyle.
Start adopting the patterns adopted by wealthy people that will lead to financial independence and success. Times are changing and so is the mindset of people which generally tilts towards instant gratification. If you are interested in acquiring wealth then you will have to let go of such thoughts and replace it with determination and grit to move forward in the right direction.
This will take serious efforts on your part as you will have to align your mental and emotional state with a positive mindset to utilize financial opportunities that come in your way.
1) Invest money as soon as possible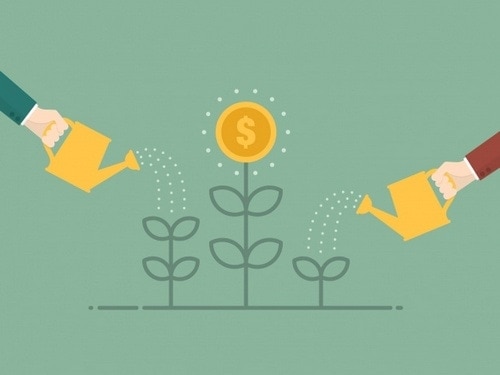 Have you heard about the concept of giving priority to yourself so that you stand on your checklist at the top?  Paying yourself upfront is part of this scheme as your first priority should be identifying the amount of savings that is possible on your current paycheck and taking steps so that it becomes an automatic process as soon as possible.
Think about all the fixed and necessary expenses that you have to bear no matter what and leave a certain amount for any sudden or emergency expenses. Now contemplate and decide the savings that are possible for you and take the necessary steps to invest money as soon as possible if you are looking for ways to build wealth.
2) Keep a check on your spending habits
Being frugal is a blessing if you are looking for ways to build wealth. It does not mean that you have to become a miser and stop incurring even legitimate expenses. You just need to make a viable plan and stick to it. Keeping a check on your spending habits and stop any unnecessary expenses.
Suppose you are with your friends and suddenly come across a beautiful dress in a shop. Everyone is buying something does not mean you also have to incur an expense especially when you do not need that dress at that time. Develop the habit of saying a firm no to yourself as it will help you in cutting unnecessary expenses. Remember money saved is money earned as it will gradually help you to increase your wealth.
3) Seek out streams that yield higher incomes
Seek out streams that yield higher income if you are looking for ways to build wealth. You can start at the onset with a clear mindset and think about your career choice in terms of pay-scale. You will have to maintain your onus consistently if you want to focus on your career.
Spend the necessary time, money and efforts in educating yourself for a high-profile job. If you were unable to make top career choices early in life you can find a job with good pay and with a chance of side income to accelerate your wealth. If you are willing to take the necessary risk and are confident about your abilities than you can start your own business as a successful enterprise will help you in achieving wealth at a faster pace.
4) Find multiple sources of incomes
Do not get stuck in a single job instead try to find multiple sources of incomes if you are interested to build wealth. If you have a nine to five job look for part-time jobs or if you are experienced in a certain field you can offer your expert services to people in need. This results in more opportunities to earn money and invest them further.
5) Automate savings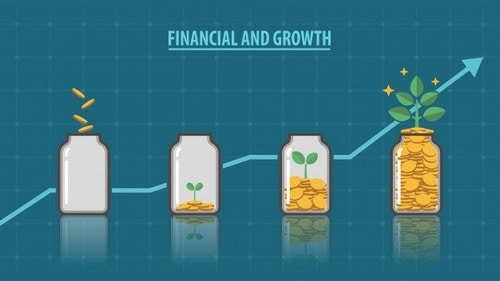 Integrate the habit of saving automatically if you are looking for ways to build wealth. Everyone knows that expenses are always on the horizon demanding your attention. Today, you need this tomorrow another thing will take priority and this process will continue to go on as there is no end to expenses. Saving money in such circumstances start feeling like a burden.
Keep your daily life separate from your savings. The concept of automatic savings has gained momentum in recent years. It allows an individual to save quietly in the background without any effort. Link your IRA and bank account and set up regular transfers. This becomes an advantage as you do not have to think and act every time because there will always be times when you think spending is more likeable than savings. Hence automate savings if you are looking for ways to build wealth.
6) Pay high-interest debts as soon as possible
If you have any debts then go through the list and separate the ones whose rate of interest is higher than the others. It is imperative to pay high-interest debts as soon as possible if you are looking for ways to build wealth. Remember higher rates are a drain on your resources and moreover it drags down your credit score hence try to pay them quickly. Sometimes low-interest rates, on the other hand, can actually prove a blessing in disguise as it allows you to incur the maximum rate of return on assets and ultimately helps you in accumulating wealth.
7) Keep an eye on your savings
If you are indulging in long-term plans for savings it is imperative that you let the money sit comfortably in its place but do not ignore it if you are looking for ways to build your wealth.
Sometimes new schemes are launched in the market that gives better returns and you have the option of changing your previous scheme to the current one. Keep a regular check over all your stocks, bonds, schemes and investments so that you can avail yourself of any better opportunity that comes in your way.
8) Make your money work for you
If you have enough money it does not mean that you are wealthy. You need to utilize the money if you want to build wealth and maintain your status-quo. If you have a huge chunk of money lying uselessly than it is not the sign of a wealthy mindset. You have to make every penny count and invest in things that will make them work for you so that you can ultimately increase it again and again. A wealthy man believes in investing and reinvesting so that the profits become assets.
9) Develop the right mindset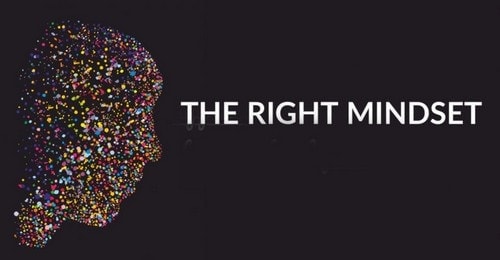 Develop the right mindset if you are looking for ways to build your wealth. You need to have faith in your abilities and believe that you can achieve everything that you want. Remember it is all in the mind.
A confident person will mould situations to his advantage due to his optimistic mindset because he knows that his target is in acquiring wealth. It is easy to cultivate inner belief over the years to develop a mindset of abundance that will be ultimately reflected through his wealth.
10) Be unique, not traditional
An ordinary person with middle-class mentality will always walk in a crowd but a person who is wealthy and has achieved desired success in life will walk on a separate path and that too alone. Remember normal people can never acquire immense wealth hence do not try to adopt normal means.
Are you interested in what the majority of the population is doing or in the abilities of the few that have forged their own path? You can acquire wealth only if you go against the tide and take viable risks. Be unique, not traditional in your approach if you are looking for ways to build wealth.
11) Be patient
Patience is a virtue that is in abundance in a wealthy person. Step-by-step is the mantra that will help you in acquiring wealth at a steady pace. Remember patience is your key to success because it will take time to build wealth. Start at the earliest opportunity and develop this trait so that you can play lengthy and fruitful innings.
12) Surround yourself with successful earners
Your surroundings matter a great deal if you are looking for ways to build wealth. If you hang out with successful people with an optimistic mindset than it will also rub on you positively. Exposure to such people will open your own thought process and will help you in making changes in your lifestyle. When you are in the company of a winner then you also tend to emulate him and try to focus on achieving your goal of becoming wealthy.
13) Make lifestyle changes
Good habits add value to your life as a person who is able to find inner balance will easily acquire the required poise to lead a successful life. Wake up early, plan your day beforehand, opt for either exercises or meditation and be happy in the morning so that you can continue to be so later in the day. Set your goals for the day, check your planner and make necessary changes.
Remember effective time management is the key to success hence plan and execute with precision. Stick to a healthy diet as it will give you the necessary vitamins and proteins to deal with daily stress. Be mindful so that you can grab every opportunity to build wealth that comes in your way.
14) Work with a mentor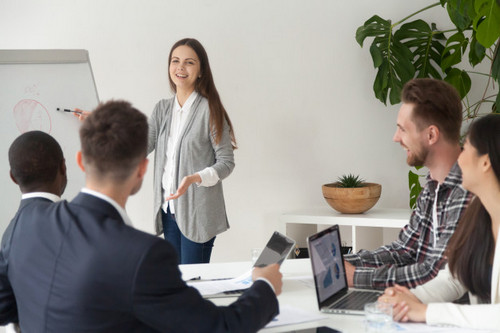 Everyone needs a helping hand at times and who better than a mentor who can guide you through in and out of life and give you viable advice. Look for someone who has achieved the success you desire and is willing to share his input with you if you are looking for ways to build wealth. Ask for his guidance on a regular basis so that you can navigate the rough waters easily.
The abundance of everything is wealth and if you are interested in building wealth then you just have to increase the actual difference between your income and expenditure and invest the difference in a manner that will help you to increase your wealth. Remember proper planning and lifestyle changes have the ability to build wealth. Just hold on to the initial momentum until it becomes an ingrained habit.
If you liked this article, we bet that you will love the Marketing91 Academy, which provides you free access to 10+ marketing courses and 100s of Case studies.