Self-esteem is actually the way an individual views himself and his abilities and worth. It shapes the mindset of the individual and has a direct impact on the abilities to work through. Self-esteem of a person has a bearing on his emotional, physical and mental well-being. Have you come across people who are so low on confidence that even decisions pertaining to everyday life become monumental for them.
Criticism from so-called family and friends has lowered their self-worth considerably. Remember such feelings and emotions need not be permanent as it is easy to build your self-esteem once again.
Yes, it is a time-consuming process but can be done if you are determined to do so. It is imperative to build self-esteem because it promotes a boost in personal strength and self-respect. The increased levels of confidence lead to a better and happy life.
1) Identify the triggers that lower your self-esteem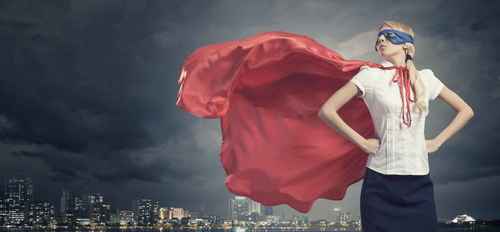 If you are looking for ways to build self-esteem then you need to identify the triggers that make you unhappy. Take a look at yourself and try to find the root cause of low self-esteem. It can be related either to your personal or professional world.
Take a long look at the cause and contemplate your next course of action. If it is possible to remove it from your vicinity do so and if you cannot change it then accept it and let it go. Once you start dealing with your unhappiness you are opening yourself to replace it with joy and positivity. Remember it is your happiness that will build self-esteem so that you can reach your goals in life.
2) Set realistic expectations
One of the main reasons for low self-esteem is unrealistic expectations from yourself. Yes. It is good to have dreams in your life but it is more important to set realistic goals so that you can fulfil those dreams in a proper and timely manner.
I will buy a five-bedroom flat before the age of twenty-five is an unrealistic dream if you have started earning at the age of twenty-two and your salary is not enough. You cannot go in debt to fulfil such a target. Hence set realistic expectations if you are looking to build self-esteem.
3) Comparisons are never good enough
You cannot judge yourself every time you come in contact with someone you find charismatic and powerful if you are looking for ways to build self-esteem. Human beings are social animals and you need to have direct and indirect contact with others on a regular basis.
We come across several people that are good at different things and it is natural if you are in awe of such talent. That does not give you the license to start making illogical comparisons between you two. Remember you are pitying your weaknesses against the strength of some other person by identifying and comparing your own weak points and his strong ones.
Appreciate qualities of people you come in contact with and consider this opportunity as a learning curve to develop your own skills, talent and education. Just change your perspective and relax your mind and you will find the emotional and mental balance which is necessary to build self-esteem.
4) Know your worth
Know your worth and be glad about your skills, knowledge, and behavior if you are looking for ways to build self-esteem. It is your inner self that will help you in valuing your qualities and abilities so that you can appreciate them. Take charge of your actions and perceive the actual power you have over yourself.
Remember you cannot depend on others to boost your confidence and self-esteem. It has to come from within because at the end of the day it is your perception that matters not what others think about you.
5) Stop considering others smarter than you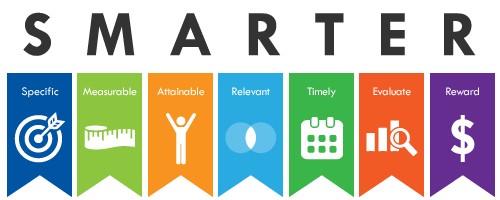 Humans tend to become insecure about both relevant and irrelevant things at the drop of a hat.  If you come in contact with someone more skilful, powerful, wealthy or even smarter then your insecurities just flare up. It is a natural reaction and you need to take viable steps to curb it effectively.
Remember if you do not underline the issue no one else is going to be aware of it. It is in your hands hence find ways to build self-esteem as the confidence will be able to reassure you so that you can tackle the insecurities effectively without letting it affect your life drastically.
6) Use your vulnerabilities for your benefit
Do you feel vulnerable in new settings or when you come across people that you consider more talented and efficient than yourself? Does your brain disregard your strengths and start harping on your weaknesses. Change your demeanor and mindset and try to find your balance so that the pressure and misery do not wreak havoc in your life.
Yes, every person has insecurities in life just identify and recognize them. Once you are in direct contact with your inner feelings you can resolve the underlying issues very easily. Now ask yourself about the necessary changes that can help you to find a feeling of joy and happiness once again. As soon as a person recognizes his weaknesses and strengths and starts working them for his benefit he is on the right path to building self-esteem.
7) Stop worrying about others
A person is responsible only for his actions and not about the acts of others.  You cannot determine your worth by the actions of others. Suppose in a social setting someone has snubbed you and was bitching about your appearance then do you simply lower your personal value because another person has judged you harshly.
If you do so then remember you are doing yourself wrong because others do not have the right to become your judge and jury as the privilege rests in your hands only.  If you are looking for ways to build self-esteem then stop thinking about the opinions of others.
Treat others with respect and care and put your best foot forward in every given situation. Be honest and focussed in your intent. The outcome does not depend on you and hence stop worrying as it is pointless and worthless to do so.
8) Replace perfection with accomplishments
If you wait to create something perfect them I am sorry to say that you will be waiting for a long time. Perfection is overrated hence opt for accomplishments if you are looking for ways to build self-esteem. Accept that you are never going to achieve a perfect job, perfect relationship or perfect surroundings.
Think about the things that you have accomplished to date and be happy and proud of your achievements because these feelings will help to build and boost your confidence as well as self-esteem.
9) Be decisive and take viable action
Be decisive and take viable action if you are looking for ways to build self-esteem. You have identified your thought patterns and now is the time to take action so that you can remove any negative emotions from your surroundings.
Remember self-esteem is built through your decisive actions and it is not dependent on the actual outcome of your action. Hence train yourself in such a manner that you stop being vulnerable to situations or other people and gain the confidence to move forward irrespective of prevalent conditions.
10) Find your balance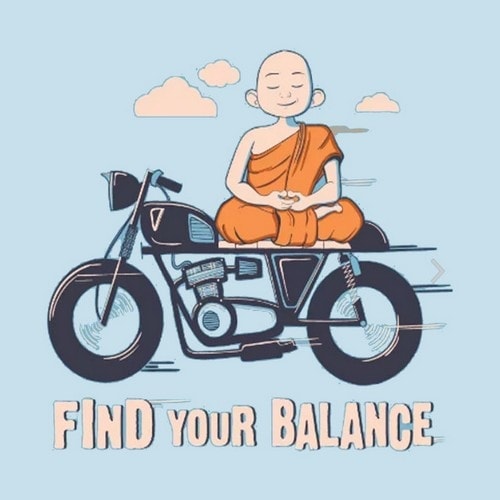 If you are looking for ways to build self-esteem then you need to address your inner critic as soon as possible. Identify the negative emotions twirling inside your head and deal with them by replacing negative thoughts with positive ones.
Let go of anger and despair and integrate self-worth and joy in yourself. Start by putting your needs at the forefront and giving yourself the importance you deserve.  Remember there is no need to prove your value to others it is enough that you recognise and acknowledge them as an integral part of yourself. This acceptance will ultimately help you in finding the right balance between your emotional, physical and mental well-being.
11) Create your own happiness
Happiness can only be felt when you are happy from within. You do not have to search for it from outside sources. Think about your accomplishments and how each and every achievement has taken you one step forward towards your goals.
Recognise that you deserve the opportunities coming your way and accept that you deserve to be happy. Believe in your worth and be proud if you are looking for ways to build self-esteem. It is your hard work and determination that have helped you to reach higher levels of success in life.
12) Choose a healthy diet
Scientists all over the world think that the stomach has a direct link with the brain because when it is satiated our brain also relaxes and when it feels hunger pangs the muscles in the brain also goes in overdrive. It is important to take great care of the food you are feeding to the stomach as it may have an impact on the mental frame of a person.
Eat a balanced and nutritious diet that will result in a healthy lifestyle and a positive mental frame. The healthy nutrients of fresh fruits and green vegetables increase the productivity of a person and boost his energy levels. Choosing a healthy and balanced diet is a great way to build self-esteem and increase the well-being of an individual.
13) Replace self-criticism with self-appreciation
One of the main reasons for low self-esteem is the ability to criticize yourself unnecessarily. Do not cast doubts on your abilities and aspirations instead replace them with positive thoughts and affirmations? Remember self-doubts are damaging and can result in serious repercussions.
Stay away from them if you are looking for ways to build self-esteem. Make sure to identify the areas where you are competent and start highlighting your achievements. Learn to accept and give genuine compliments as it will boost your emotional balance as well as self-esteem. Affirm your actual worth through self-appreciation because until and unless you recognise it no one else is going to do for you.
14) Practice meditation and start exercises
One of the best ways to relax your body and mind is by participating in physical exercises and deep breathing via meditation. For meditation, you need to find a quiet corner, place your mat and sit with your legs folded in the correct posture.
Breathe in and out at a regular rhythm and let go of every negative thought from your mind. It is time to let yourself fly freely through positive surroundings. Exercises also help individuals to let go of excess energy from their body so that they can find the right balance between emotional and mental state. Practice meditation and exercises if you are looking for ways to build self-esteem.
15) Choose healthy connections
Choose healthy connections in your life if you are looking for ways to build self-esteem. No need to maintain relationships where you will have to prove yourself regularly. Stay away from toxic people who spread negativity in their surroundings.
Remember only one bad fish can make the pond dirty and similarly one rotten personality can create the glum conditions. Surround yourself with optimistic people who have a healthy and positive mindset towards life in general as their positive approach will be reflected in your own abilities and traits. Be happy when you see others in a joyful mood because a viable shift in mindset will bring forth desired success and joy in your own life.
16) Keep a journal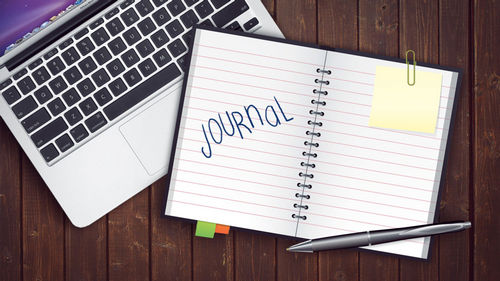 If you are looking for ways to build self-esteem then you need to maintain a journal. Write down your positive as well as negative thoughts in it. Remember once you jot down your thoughts it loses the actual impact. Read them after some time and try to find the cause of your unhappiness.
Deal with them by reading about positive things that have happened in your life. Let happy thoughts embrace you with open arms because it is a sure way to build self-esteem.
Self-esteem is all about appreciating yourself despite any perceived weaknesses or strengths. It makes us more content and resilient because a person has now gained the necessary confidence to tackle and balance his emotional and mental strength. Failure and rejection do not hurt as much as before and instead becomes stepping stone on the path of progress. The vulnerability minimizes as the confidence level increases in an individual. Once you have built your self-esteem you start recognizing your own worth and this emotional wellbeing ultimately culminates into personal happiness and joy in life.