Self-confidence is a necessity in today's changing times as it helps a person in dealing with life and circumstances in an effective manner. Low confidence results in mental ill-health as people feel powerless to change adverse conditions.
Self-confidence brings a balance in life as a person dives into his inner self and gathers the essential courage that will propel him to take the first and the next steps towards his goals irrespective of any situation. Self-confidence matters and hence it becomes necessary to take steps that will help you to build it effectively.
It is an ongoing process that will take time and effort so that you can reach full potential. Remember a person who is self-confident likes himself, has an optimistic attitude towards the world and is willing to take viable risks to attain professional and personal fulfilment.
1) Know yourself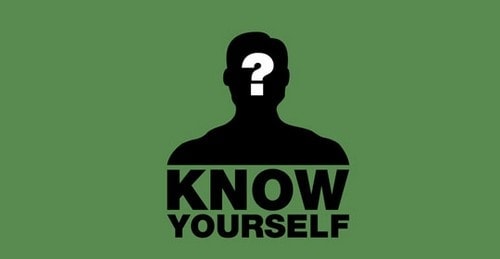 The trust in your own ability to make good judgment calls is because of self-confidence in a person. It will be possible only when you know yourself intimately. Take a few minutes and start listening to yourself if you are looking for ways to build self-confidence.
Analyze your thoughts and try to find the reason for any negative ones. A counterattack by replacing them with good and positive ones. Think about your limitations and why have you bound yourself in shackles of doubt and hesitancy. Once you become determined to forge your own path you will gain the necessary self-confidence to tackle your inner and outer self effectively.
2) Be positive
In order to achieve mental well-being, it becomes vital to boost your emotional strength. This is possible only when you allow positive thoughts in your mindset and in your surroundings.
Be positive if you are looking for ways to build self-confidence. Change your thought patterns to include positivity and see a marked difference within a short span of time. The instant and proper action is the key to success and hence start making changes in your lifestyle to denote the presence of a positive mindset.
3) Remove negativity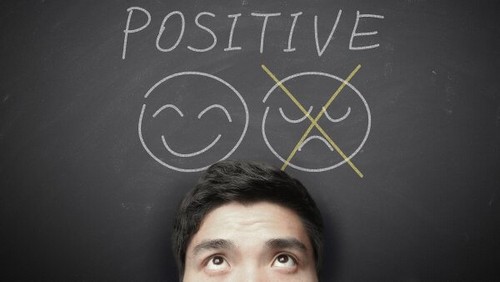 Identify negative thoughts and try to remove them from your vicinity if you are looking for ways to build self-confidence. Negative emotions have the ability to overcome your emotional and mental resistance so that it can bind you in its pessimistic thoughts. Try to build your resistant powers by identifying and replacing them with optimistic ones. Surround yourself with positive people who can help you in your endeavour easily.
4) Knowledge is a powerful tool
Empower yourself with skills, knowledge, training and the necessary education if you are looking for ways to build self-confidence. Research, study and expand your current knowledge as it is one of the surest ways to increase self-confidence. The above-mentioned tools will help you in making the necessary decisions so that you can achieve success in life.
5) Clear diction
Speak slowly, precisely and with authority to show yourself as a self-confident person. Clear diction is always associated with a confident personality hence develop the trait if you are looking for ways to build self-confidence. Some people are so flustered that they start speaking either too loudly or too slowly. Maintain your even tone and keep the pitch at the right length so that your words come across clearly to others.
6) Stop procrastinating
Procrastinating is a self-destructive habit that does not allow a person to take the first step towards achieving his goals. All tasks seem monumental and a person has difficulty in motivating himself to achieve his targets. If you are looking for ways to build self-confidence you will have to leave this habit behind. A person who indulges in procrastination can never have the self-confidence to hit his target successfully. It is time for some action if you want to build self-confidence and move forward in life.
7) Dress properly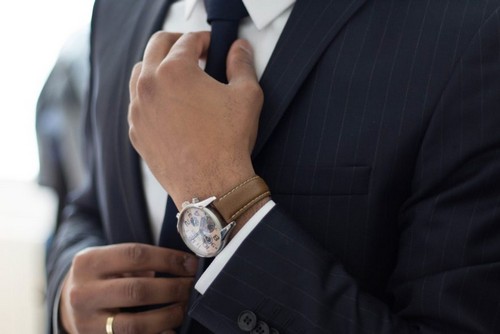 Dress according to the occasion if you are looking for ways to build confidence. Make sure that your dress is washed and ironed and you look properly attired. Presentable outfit with the necessary footwear and accessories will give you the self-confidence to handle every situation with ease. Remember dressing properly does not mean that you have to wear an expensive outfit just that you need to dress the part and look well-dressed and confident.
8) Work on your image
The world will see what you want to show. Work on your image if you are looking for ways to build self-confidence. Think about your current image and try to make changes that will enhance it so that it looks much better. Figure out any discrepancies so that you can take the necessary steps. Once you start looking out for yourself it becomes easy to build self-confidence and take it to the next levels.
9) Right posture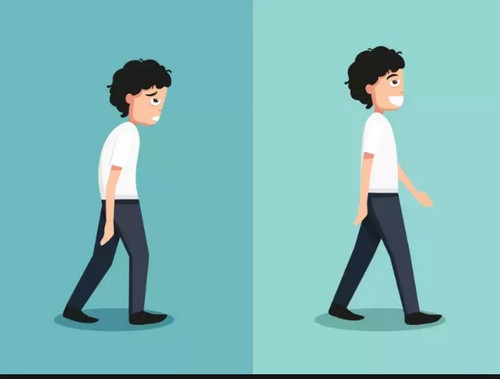 Impressions matter and if you have been able to cultivate the right posture you will come across as a confident personality. Stand tall, shoulders straight, feet firmly placed, looking up and maintaining eye contact are some ways to correct your posture if it comes across as defeated and shrunk. Right posture gives a person the confidence to make lively and viable conversation as he is relaxed and comfortable in his settings.
10) Set small goals
Set small goals if you are looking to build self-confidence. Remember it is easy to achieve your target when it seems reasonable. If you are facing a bigger target then break it into smaller ones and start targeting them one-by-one. Once you are able to go from one to next the sense of accomplishment will give you further confidence in your abilities.
11) Be grateful
Gratitude is a positive emotion that brings forth its own rewards. Be grateful for whatever you have been given in life and this will result in a positive mindset. The optimistic attitude will result in kind and generous behaviour that will gain approval from others. This will have a direct impact on your image and will ultimately help an individual to gain the necessary self-confidence to tackle life whole-heartedly.
12) Look at your accomplishments
If you are looking for ways to build self-confidence then it becomes imperative to know about your accomplishments till date. When you are aware that you have achieved something in life it makes you feel proud and happy. This feeling translates into self-confidence and brings you closer to success in life.
14) Focus on solutions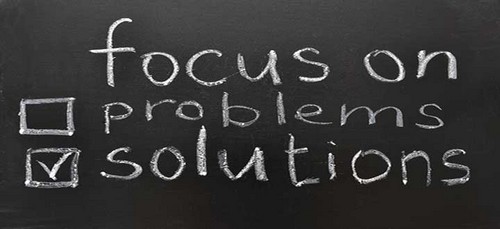 Problems are an integral part of our life and if you keep on harping on them you will lose your self-confidence. Remember to change your focus if you have been giving too much attention to problems. Once a person shifts his focal point from negativity to positivity by looking for solutions instead of problems he gains the necessary self-confidence to slay the dragons.
15) Enjoy your life
Do things that you enjoy if you are looking for ways to build self-confidence. Go to a party, dancing, clubbing or a movie, just do something that gives you pleasure. Such activities will encourage inner peace and once you have gained it you will find it easy to build and boost your level of self-confidence.
16) Think of your strengths and weakness
Think of the things that you are good at and feel proud of them. Remember it is your self-confidence and strengths that will give you the courage to pursue your dreams. Also, identify your weak points so that you can remove them from your vicinity. Build your strength and remove your weaknesses if you want to build self-confidence.
17) Stop comparisons
Comparisons are never healthy as it gives rise to a feeling of distrust, anger and low self-esteem. It is a vicious cycle if anyone starts comparing in terms of wealth, accomplishments, skills, or possessions. It results in envy which is a destructive and negative emotion. When you compare yourself with someone who is better placed then you are encouraging unhealthy emotions that will remove any trace of self-confidence in your life. Stop comparisons if you are looking for ways to build self-confidence.
18) Talk to your inner critic
Take a few minutes and talk to the inner critic that is berating you for your choices and decisions. For once tackle the harsh comments and try to replace them with positive affirmations if you are looking for ways to build self-confidence. Think of all those pessimistic thoughts as inaccurate and counterattack by questioning your overactive imagination. Find opportunities to compliment yourself for small things so that you can lay rest to any pessimistic emotions.
19) Take part in physical activities
Take part in physical activities if you are looking for ways to build self-confidence. Regular physical activities have the ability to keep both body and mind fit. Regular exercises have been recommended by one and all so that you can let go of the excessive emotions and energy from your body. A fit and fine body give the necessary confidence to deal with life effectively.
20) Offer a helping hand
Offer a helping hand to a person in need if you are looking for ways to build self-confidence. This will help you to find inner peace as the gratitude of other people involved will bring forth positive emotions in your life. Yes, it feels good when we do something worthwhile and that too without any ulterior motive.
21) Have a Support network
Human beings are always on the look-out for a proper support system because it helps them in maintaining a balance in life. Surround yourself with optimistic people that will assist you by sharing their positive talks, thoughts and actions in life. Connect with such people as they will nudge you towards the right path.
If you have a friend that shakes your confidence levels and makes you feel disheartened then remove him from your inner circle as he is not a support for you. Cultivate the support of optimistic people if you are looking for ways to build self-confidence.
Building self-confidence requires a person to deal with negativity and acquire a positive attitude towards life in general. Remember being self-confident will get you the necessary attention so that you can take the final leap towards success. By now you must have a real person can easily build self-confidence by making constructive changes in his lifestyle. A bit of hard work, few changes and voila you are on the right path.
Here is a video by Marketing91 on Self-Confidence.
If you liked this article, we bet that you will love the Marketing91 Academy, which provides you free access to 10+ marketing courses and 100s of Case studies.