Times are changing and tough competition has become the name of the game. It is imperative that a prospective employee creates a perfect job resume by listing relevant quarters. The need for the best resume is vital so that a job seeker stands out amongst the crowd at a first glance.
Better create an impressive resume that will compel a probable employer to call you for a job interview. A resume is your first attempt at making a worthwhile impression hence make it count. A well-crafted resume is a stepping stone in the company you wish to enter.
Remember hiring manager spends less than ten seconds on every resume so present a good representation of yourself that includes relevant keywords to attract his attention.
1) Decide on the type of resume
A resume is a powerful marketing tool that acts as a bridge between a recruiter and a job seeker. If you want it to stand out amongst the horde prepare one that demonstrates your ability to the hilt.
A well-formatted resume is a key to the door of your prospective employer hence the first thing you should do is choose from the three available formats functional, chronological and combination and decide which one will prove worthwhile for you.
Make a comprehensive study and decide beforehand if you are looking for ways to build a resume.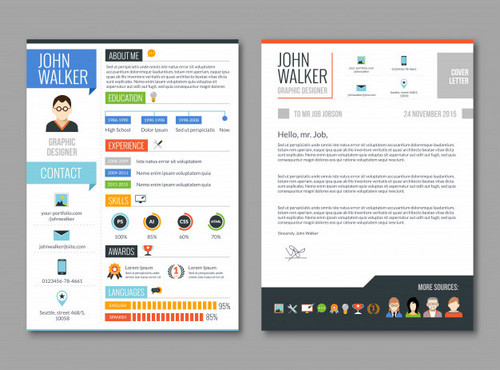 2) Add your personal detail and contact information
If you are looking for ways to build a resume then you should be aware of the information that you should share in it. Write your name, personal cell number and email address along with LinkedIn URL so as to signify that you are moving with the times.
Remember your mailing address, title, social media platform, and website information is optional and offers it only if you think it will make a viable difference in your favor. A resume is a credible sales pitch hence craft one with a focus on your future.
3) Start big and then shorten it to one page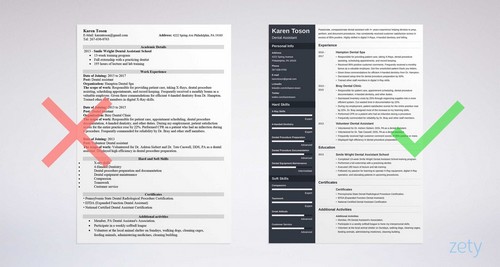 A resume is a one-page document and hence needs to be precise and brief. How to add your every accomplishment, skills, and education in a single page might seem impossible and difficult for a first timer. Take a plain page and list all your credentials in it.
Make sure that you have not left out any important information. Remember you have to keep it brief and restricted to one page.  Make the changes accordingly if you are looking for ways to build a resume. I
t might seem tempting to write down your life history but refrain yourself from doing so as it is a sure way towards disaster. Focus and highlight only on the best accomplishments to create a concise and knock-out resume.
4) Know what not to write in a resume
You have shortened your list of accomplishments but are you aware that there are certain things that are not included in your resume, Knowing what not to write is as important as knowing what to write in a resume.
For instance avoid any details about your date of birth, second contact number and alternative email address. Include neither your photograph nor any outdated information if you are trying to build a resume.
The information you have jotted down must be relative to your current post and you must have the necessary documents to prove the details. Do not brag about any achievements instead be precise, simple and concise in your language.
5) Watch your language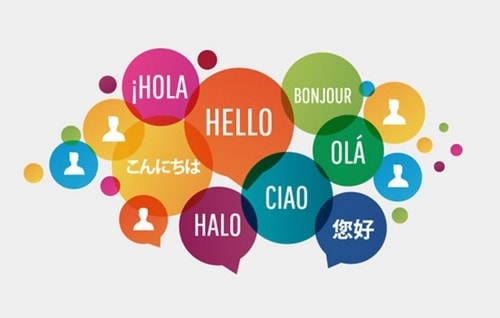 You are writing a concise and businesslike resume that must display professionalism at its best. It is not a personal letter so do not make it long or chatty. Better watch your language if you are looking to build a resume that will pass muster at first go.
Do not use full sentences that include words like I or us. Opt for bulleted statements that will highlight your professional mannerisms.
Communicate with confidence and apt language that is proper and correct. Do not use abbreviated versions as it makes the resume look unprofessional.
6) Take help of numbers
Try to list your accomplishments in a definite manner if you are looking for ways to build a resume. Take help of typical numbers so that you do not sound vague.
Try defining your accomplishments in a definite manner, for instance, write that you have exceeded sales by 30% in the last year or you have completed three relevant projects instead of being unclear about it.
7) Stay away from typical words
Stay away from the typically used words if you want to build a resume that is eye-catching and distinctive. Most of the people who are preparing a resume are going to check online for creating a good one.
It is better you stay away from the ones that everyone considers brilliant as by the time the recruiter opens all the resumes it will become common as more than 70% of the job seekers have used them to gain an advantage.
8) Professional help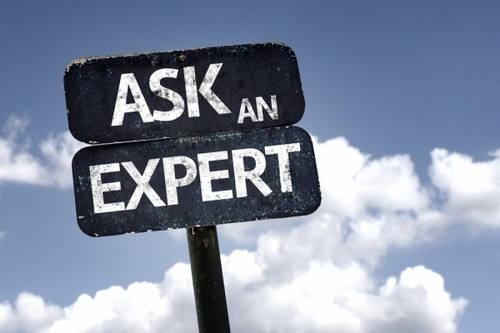 If possible opt for professional help if you are looking for ways to build a resume that is just right. A professional coach or a mentor knows the particular ins and out of the job industry and can help you in writing smartly, precisely and accurately as per the requirements.
They will make sure that you have created an impressive resume that has the ability to grab the attention of a recruiter.
9) Write your address if necessary
If you are looking for a job in and around your city then it is important to include your address in your resume. Build one that will be an indication to the recruiter that you are already nearby and will be able to attend the interview at his convenience.
If you have applied for a job that is in another area then it is better to leave out your address from the resume. Hiring managers are hesitant to offer jobs to individuals from other cities as they might have to bear the relocation fees.
10) Do not overuse keywords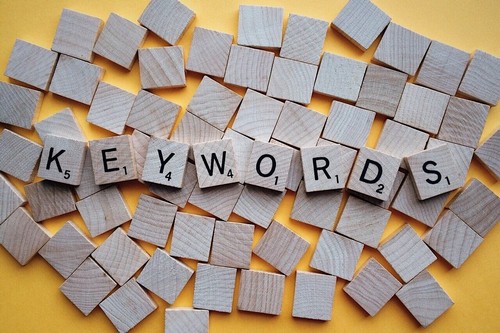 Keywords are very important in any resume and should never be overlooked if you are looking for ways to build a resume that is distinctive. Recruiters are on the look-out for important keywords that would give them a rough estimate about the applicant.
Remember you are one amongst the crowd and hence you need to figure out the relevant keywords that will seem distinguishing as well as effective. Identify which words make an impact and go for it.
Make sure not to overuse the keywords because an excess of everything is bad.
11) Highlight the jobs, not the dates if you are a hopper
 Recruiters and employers are not interested in hiring people who jump from one job to another at the drop of a hat.  Hiring is a time-consuming and expensive deal and hence recruiters are looking for applicants that show a steady graph.
If you have been hopping from one job to another it is in your best interest not to highlight it. Simply put your onus on the jobs and not on the dates if you are looking for effective ways to build a resume.
You cannot be dishonest hence instead of actual dates write only in terms of years and not specific months.
12) Submit your resume only when asked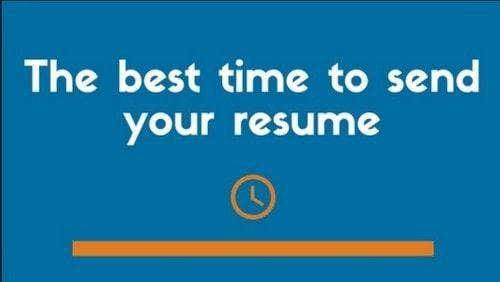 Most of the employers ask for a resume at the beginning to shortlist the probable employees. It then becomes necessary to submit it at the onset but in several cases, recruiters do not specifically ask for your resume. Do not be over smart and send one.
It might cause serious repercussions because the chances of your resume being rejected are too high at this point in time. You have to build a resume to highlight your strengths and for your advantage not to hamper your progress hence submit it only when asked for.
13) Prepare multiple resumes for different jobs
If you are on the look-out for several types of jobs then it is necessary to create a few resumes that will cater to the needs of the specific job. A resume is only a single page document and it is better to highlight your advantages to the relevant job and not in context with other job profiles.
 Sending specific resumes for specific jobs is a great way to increase your chances in the job market.
14) Proofread your resume several times
Yes, you have created a very good resume and are proud of it. Now look for errors by proofreading it several times. Make sure to leave a bit of interval between your proofreading so that you can realize and identify any errors.
You can take help of an online tool like Grammarly to know about any grammatical errors if you are looking to build a resume that is picture perfect. Remember there is no scope for errors in this cut-throat industry so better do a great job otherwise, you will be rejected at the first level for a silly mistake.
15) Keep updating your resume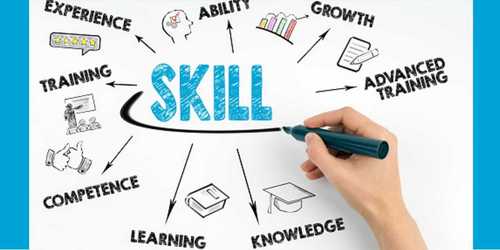 If you are looking for ways to build a resume then keep updating it at regular intervals. It becomes imperative to do so because you need to add all your recent accomplishments and achievements as soon as possible. Remember to give precedence to quality over quantity at any day otherwise, it will look as if you are trying to fill the pages unnecessarily.
Include impactful skills related to the job you are seeking or working. Current information changes the dynamics of a resume and you should make a conscious effort to pitch for yourself regularly.
A resume is a one-page record of professional and academic achievements, skills, the knowledge that gives a firsthand impression about the prospective employee. Are you on the look-out for a new job and building a new resume or are you just updating your current resume?
No matter the circumstances the key towards success is creating a successful resume that has all the necessary ingredients to take it to the next level. By now you must have understood the importance of being clear, precise and specific in your approach so that it can grab the attention of a hiring agent.
Liked this post? Check out these detailed articles on
Topic of Careers
Alternatively, check out the Marketing91 Academy, which provides you access to 10+ marketing courses and 100s of Case studies.