Success and failure are two sides of the same coin. You will meet up with both at one time or another in life. Yes, everyone desires success but failure is a necessary stepping stone that you will have to cross to reach your heart's desires. Accept failures as an integral part and parcel of life.
Have you come across a single person that has not tasted failure even once? It is a distinct possibility that you should be mentally prepared for. Remember to treat it as a learning opportunity and you will be able to accept it and bounce back with double determination and grit. The million dollar question is not about facing failure but finding your rhythm once again to stay on track.
Failure is our best teacher as it prepares us for the world with strength, resilience and fortitude in character and attitude. Do not be afraid of failure, mistakes and setbacks instead embrace the pain and consider it as the necessary fuel to nudge you towards your goals with double force.
1) Acceptance
You neither deny nor escape failure you can just accept and embrace it as a way of life. A person who ignores it or tries to hide behind his pain is a defeatist who will never be able to move forward in life. Take a step back from your situation and contemplate. Yes, you have made a mistake but remember it is not the end of the world.
Consider it as a boulder that you have to cross to reach desired success in life. Remember a person who accepts failure with open arms will find opportunities in missed chances and will be able to bounce back from failure with ease.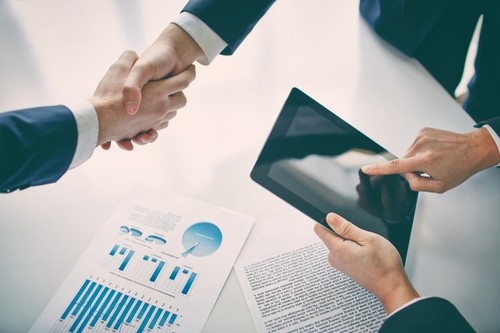 2) Total responsibility
Failure is not about half-chances. Either you accept it or fight back or you give up and lick your wounds in private. It is your call but remembers life is all about hard choices. Picking yourself up and starting again will take a lot out of you but a person that takes responsibility for his actions will always be able to strive forward no matter what.
There should be no shame or hard feelings about failure as it is inevitable. Take total responsibility for your actions if you are looking for ways to bounce back from failure. It was your decision, choices and ultimately actions that brought about the circumstances so accept it proudly without passing the buck to others. It will make you strong so that you can move forward by letting go of the past mistakes in life.
3) Understand what happened
You cannot turn back the clock and undo whatever has happened. It is simply not in your hands anymore. You can just accept it and try to analyze the root cause by taking stock of the situation.
Think carefully from every angle, gain insight about the mistakes and blunder, understand what went wrong with the scenario and assess your mistakes if you are looking for ways to bounce back from failure. This will give you the necessary ammunition and confidence to revise your strategy and take a new approach so that you can do much better in life.
4) Learning experience
A person who considers every experience as an opportunity to learn further will move steadfastly in his life. Boulders will not able to sway him because he sees the world with crystal clear eyes. Remember it is important to learn from your mistakes if you are looking for ways to bounce back from failure.
Accept it as a guiding force that will prove a suitable teacher. Learn and heed the lessons if you are interested in improving your performance record. It is ok to make mistakes, but a person who never repeats the same ones has actually learned from them and becomes capable of overcoming adverse situations in life.
5) Decide you want to bounce back
Until you have the intention in place you cannot take viable decisions. Once a person makes up his mind to move forward no force on this earth can stop him from taking the necessary steps. It is all in the mind is what a legend has rightly said. Visualize your path and your goals so that you can inspire yourself to think about success. Take a conscious decision if you desire to bounce back from failure.
6) Convert weaknesses into strength
Identify your mistakes and the weaknesses that led to it so that you can work diligently and convert them into your strength. A person who takes everything personally will get stuck in a rut hence do not take the failed attempts to heart instead try to find ways to bounce back from failure. Regretting and shedding tears is a negative emotion and a weakness that will not take you forward. Stop feeling sorry for yourself and replace the pessimistic emotions with optimistic ones so that the weakness becomes a strength.
7) Move on with life
Overthinking of anything is bad hence think of failure as a temporary boulder and just move on with life. It will become permanent only if allow it to do so hence avoid negative feelings and replace them with positivity and determination. It is better to wipe it clean and start fresh with a new outlook and approach. A person who is determined to move-on will find opportunities at every corner to re-discover and rebuild so that he can easily bounce back from failure.
8) Positive mind-frame
Self-doubts, negative thoughts, fear, despair and defeat are companions of failure. If you are looking for ways to bounce back from failure you need to replace them with an optimistic mindset. Positive mindset helps a person in his recovery process so that he can process everything around him and move forward in life. Consider this experience as an inspiring one where you have learned a lot about yourself. Develop the mental toughness to beget positive mind-frame that will bring the necessary resilience and strength to face adverse conditions in a positive manner.
9) Let go of the fear
The fear of failure and disappointment is greater than actual fear. Remember at this point in time you have already come across failure and nothing could be worse than it. If you cannot fall further than what is the cause of fear. From here onwards you have only one place to go and that is up and not down. Just let go of all the negative emotions and you will automatically start replacing them with a positive feeling and optimistic mindset. This is the right time to gather your inner strength and start rebuilding if you actually want to bounce back from failure.
10) Ignore others
Most people are judgemental by nature. It is ok if some judge you by your mistakes. Do not let it affect your mindset and your abilities. Understand that you cannot change others but what you can do is maintain your positive outlook and optimistic attitude. Do not bear the burden of failure instead of tackling situations with aplomb. People who do not know you will criticize and comment but ignore them if you are looking for ways to bounce back.
11) Do not berate yourself
Do not berate yourself if you are looking for ways to bounce back from failure. A defeatist attitude is a negative emotion that will drag you down to lower levels hence avoid it at all cost. There should not be any room for guilt, anger, resentment and hurt in your life because the hallmark of a person eager to bounce back is his never-ending optimistic attitude.
12) Forgive yourself
Until and unless you forgive yourself for the mistakes and blunder you cannot move forward in life. Understand that to err is human and it is just one instance where you have failed, there will be lots of opportunities further down the road. Forgive yourself if you are looking for ways to bounce back from failure. Do not forget the lessons you have learned just incorporate them in your to make appropriate changes in your behaviour and habits.
13) Be honest with yourself
Honesty is the best policy and when a person is honest with himself he accepts the mistakes and gains the courage to rectify them with ease. Be straightforward in your approach because there is no reason to mince words and sugar-coat your failure. Facts are facts, no need to lie about it and cover it up. Never hide from the truth or play a pretend game if you are looking for ways to bounce back from failure. An honest approach will allow you to learn and grow so that you can become better equipped next time.
14) Become a better person
Lack of preparation, ill-equipped plans, unorganized execution and a bit of ill-luck have contributed towards failure. Think of it as a learning lesson and try to make better plans in the future. A person who faces failure in the eye and tries to fix all his mistakes is the one that becomes a better person. From henceforth do not repeat the mistakes and try to evolve yourself so that you can put things right. Restart your journey again with proper planning and better execution to chase your goals if you want to bounce back from failure.
15) Channel your emotions
Do not lose your focus and unload your disappointment and anger on others. Yes, facing failure is a bit difficult but this is the actual test of time. Do not let your emotions go haywire as this is not the time to lose your cool. It pays to be tranquil during adverse conditions so that people are impressed by your calm and collected manner. Moreover, when you maintain your composure people retain their faith in your abilities and still side with you irrespective of the blunder. Channel your emotions if you are looking for ways to bounce back from failure.
16) Be flexible
Do not be rigid in your approach. Remember in adverse conditions a tree is easily uprooted by strong winds whereas the grass stays in its place. Be flexible in your approach if you are looking for ways to bounce back from failure. Adaptability should be your motto so that you can change your plans in accordance with any situation. People who are rigid cannot accept change and are liable to make more mistakes than the person who is flexible and have the inner conviction to take necessary decisions by following alternative plans.
17) Believe in yourself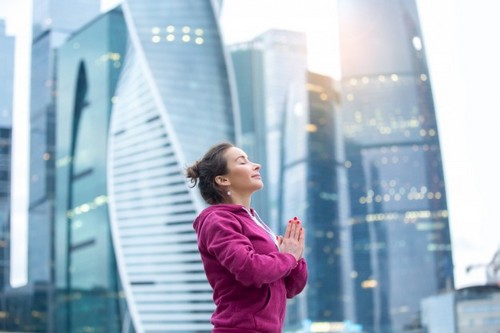 Self-believe is a great motivational tool that urges people to move forward irrespective of situations. A person who has confidence in his abilities will face and overcome his mistakes readily. He knows how to tackle the situation and mould it to his advantage. He will find new opportunities and start forging a new and better path. Believe in yourself 100% if you are looking for ways to bounce back from failure.
18) Be grateful for what you have
Be grateful for what you still have in life if you are looking for ways to bounce back. Gratitude is one of the most positive emotions that lift people's spirit and brings joy in life. Do not think about the things that you have lost instead feel grateful for all the things that still remain with you. Appreciate the support of your near and dear ones and be grateful for their faith. Gratitude will strengthen the emotional bonds with your l9ved ones and bring confidence, joy, happiness and emotional stability back in your life.
Failure is an inevitable part of growing up in the real world. It is all about overcoming the mistakes and converting failure into success with time. A person who learns from his mistakes will develop the necessary armour for an energetic rebound and will take care of adverse conditions by facing challenges head-on. Focus on your inner strength and hope so that you can easily bounce back from the stifling sensations.