It is the credit score that determines an individual's ability to obtain loan and credit. If you are having average or poor scores then it is imperative to rebuild it slowly and steadily over a period of time. A quick fix is not possible and if someone tries to sell you the idea then beware because repairing credit score is like taking part in a marathon.
You have to be consistent in your efforts if you want to seriously reap the rewards of your actions. Remember if your credit score is poor you will not be able to acquire loans and if by any luck you manage to do so then the interest rates will be significantly higher than normal ones. Take steps to boost credit score to avail yourself of several benefits.
1) Stay under your credit limits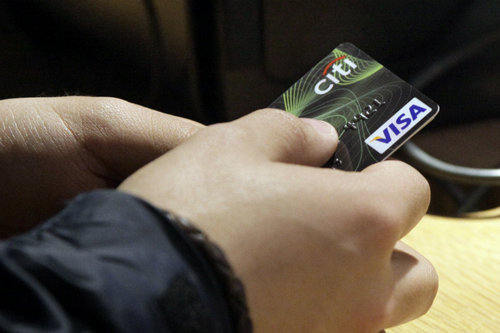 Stay under your credit limits if you are looking for ways to boost a credit score. Both per card and overall credit utilization matters and has a direct impact on the credit score. Make some changes in your modus-operandi. Opt for small payments throughout the month to keep the actual balance down.
You can call the issuer of your card and ask him for an increase in credit limit without hard credit enquiry as it can drop your credit score. Move some debts by opting for a personal loan instead of a credit card as the interest rate might be less. Once you have been able to lower your balances it will be reflected via your improved credit score.
2) Avoid late payments and pay bills on time
The most common way to boost credit score is by avoiding late payments. As soon as you are late in paying your dues the information has a direct and negative impact on your credit reports. Paying bills on time is vital if you are serious in your efforts to increase your credit score.
There are no exceptions to this rule because even one late or failed payment adversely affects your report and ratings. If you are in financial trouble then try to negotiate with alternative plans otherwise it has the ability to become a legal disaster.
A lender is always interested in your back history and he will thoroughly check for late payments before granting you further loans. If you are behind any payment try to make them current as soon as possible if you are thinking of acquiring further loans.
3) Set up reminders for payment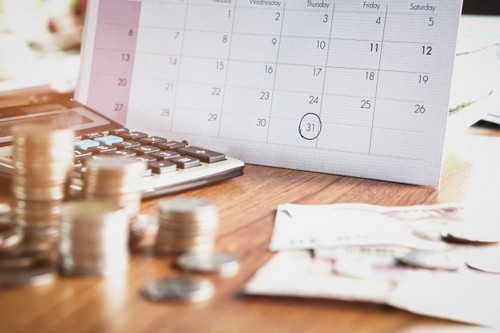 If you are looking to boost your credit scores then you need to make your payments on time. Sometimes a person is so engrossed in the circumstances that he simply overlooks the actual date for the payments and a delay occurs. It is detrimental for your credit score.
Consider opting for automatic payments from your bank account by enrolling in the automatic scheme of your bank. You can ask for payment reminders from your banking portal. The best way is to set reminders yourself prior to any due payment so that you can get a reasonable time period to make the adjustments.
4) Opt for credit only if it is best for you
Opt for credit only if you need it because until and unless you save a definite amount of money while doing so there is simply no need to create another credit account.
Suppose you need to make a purchase and the outlet has offered a scheme by opening a charge account then the first thing you should determine is whether it is a good financial deal nor not. It might feel tempting but remember to read the fine print and determine whether the interest rates are worth it or not.
Multiple credit or charge account cards can have an adverse effect on your credit score so until and unless it is the best deal for you do not opt for it if you are seriously looking for ways to boost a credit score.
5) Reduce the due amount gradually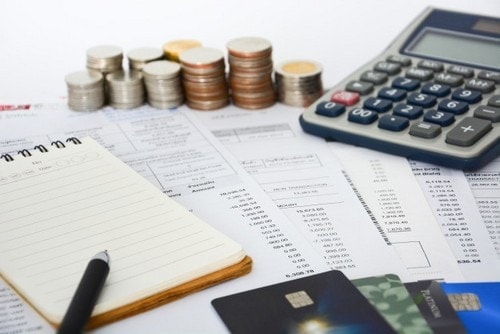 Reducing your credit amount is the best way to boost your credit score. Yes, it is not as easy as it sounds but if you make some changes in your present dealings you can make it possible. An important way for reducing your due amount is by not using your credit cards.
The first thing you should do is review your credit report and make a list of the accounts which are charging higher rates than others. Now make a payment plan that will help in paying the maximum to the account with highest interest rates and minimum to the lowest rates. This will gradually decrease your due amount and will reflect in a better way on your credit report thus increasing your credit score dramatically.
6) Correct any wrong information
If you are looking for the easiest way to boost your credit score then you should go through your credit reports thoroughly and find any inaccuracies if it exists. It is possible that one report may show an error and others might not hence go through every one of them with a highlighter.
Once you spot any outdated or wrong information it is important to have it removed as soon as possible. Corrections of this magnitude will help in improving your credit score a lot.
7) Pinpoint the actual error
Simply an error does not mean that it has created a direct impact on your credit score. Suppose your address is wrong or your name is spelt wrong then it will not have an impact on credit score. Pinpoint the actual error if you are looking for ways to boost a credit score.
Your credit account might have been in a mix-up with the account of a similar sounding name or a default payment might have been shown several times. Yes, this will have a direct impact on credit score and you should find similar errors and rectify them as soon as you can.
If your report is accurate and it is still showing bad or average credit score than the fault must lie with you. Are you in the habit of making late payments, have you applied for several credit applications and it is showing adversely in your report and is the amount of debt too high and your creditors are not happy with your efforts. Better find out the actual error and take steps to rectify them as soon as possible to improve your credit score.
7) Keep the balance of credit card low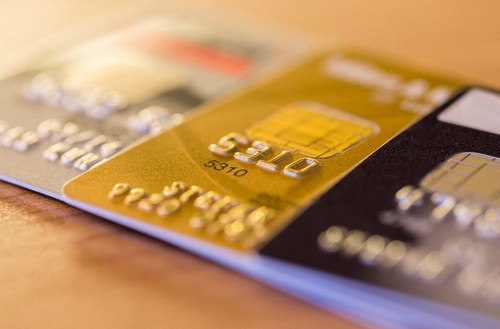 Credit cards and their payment history along with the remaining balance has a direct impact on your credit score. Even if you are successful in making regular and timely payments and your balance represents 35% of your overall balance it will hurt your scores.
It is important to gradually reduce your balance, make timely payments and keep your card in good standing. You can also opt for two to three cards instead of one to diversify your limits. But before doing so calculate the interest rates and compare them amongst all the cards. In some cases, it is profitable to use one card whereas in others several so take the time to do the calculation and then make a decision if you are looking for ways to boost your credit score.
8) Do not close unused accounts
If a person has a long-term history with a creditor and it shows positive results then it has a direct impact on the credit score even if the account is unused for a considerable period of time. An important way to calculate credit score is by determining the length of time an individual has with his creditor.
The history matters hence avoid closing any inactive account if you are looking for ways to boost a credit score. You will be rewarded for long-term and positive history, for instance, a regular payment for your office for six years without any late or failed payments, so let the account remain open and unused.
9) Stay away from higher interest rates
While making purchases it is important to go through every aspect of the deal. Sometimes a company allows a credit account in his store but make sure the interest rates are less than what you pay through your credit card. Until and unless the deal is profitable for you do not opt for it. Stay away from higher interest rates if you are looking for ways to boost a credit score.
10) Separate your account in case of a divorce
Couples generally co-sign for a joint credit card or other loans or credits. The information listed on individual credit reports has an impact on the report of the spouse if joint accounts are opened. Yes, consolidating your account with your spouse makes it easier to handle but it can cause serious mishaps in case of a divorce.
Remember a divorce does not free you from the financial obligation that you have undertaken with your joint card. Both the spouses are responsible for the payments.
As soon as you opt for divorce the best thing an individual can do is systematically remove at least one person's name from the cards that they both hold or pay the due amounts on all the cards. Better establish once again your independent credits if you are looking for ways to boost a credit score.
11) Do not opt for excess inquiries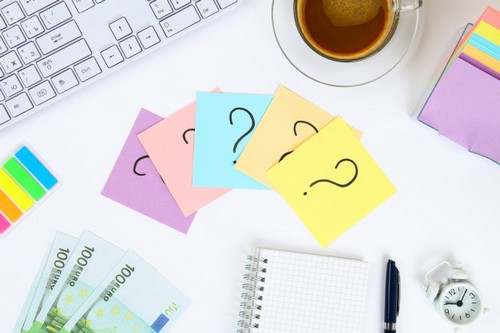 Every time you have applied for a credit card or for loans or credits the person issuing the credit will make inquiries of its own to justify his actions. This inquiry is added to the credit report and will remain in it for at least two years. In the first year, the listing marginally reduces the credit score hence if you go through several inquiries it can reduce your credit score noticeably. Hence do not opt for excess inquiries if you are looking for ways to boost a credit score.
12) Avoid bankruptcy
Be aware of the problems you are going to face once you file for bankruptcy. It will have a direct impact on your credit score and will be reflected very badly on your credit reports. As soon as the bankruptcy is listed in your credit report you will find an immediate drop in the score and this is one of the worst possible things that you could have done for yourself.
Remember you are on the verge of financial difficulties that will last for a very long time as most creditors reject applicants that have listed bankruptcies in their credit report. Avoid bankruptcy if you are looking for ways to boost a credit score.
13) Negotiate and handle your creditors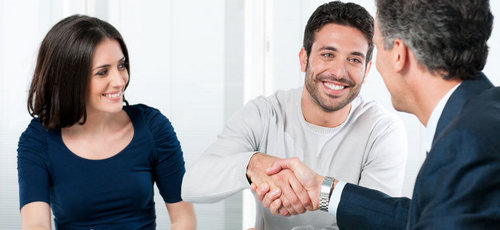 You and your creditors are in a business relationship and it is better for both of you if you can sustain it cordially. When a person is paying late or has skipped his payments it has a direct impact on the creditor also. Most creditors are willing to understand your problems and make adjustments that will prove beneficial for both of you.
Communicate timely and openly about your financial problems so that a solution can be found at the onset. It is up to a creditor to offer help and it might be in the form of reducing interest rates, waive late charges, and reduce the minimum payment that you have to make monthly or accept settlement against the loan at a reduced amount. Negotiate your creditors and handle them efficiently if you are looking for ways to boost your credit score.