Confidence and competence are two vital tools to achieve personal and professional satisfaction. Risk, uncertainty and challenges are part of life and if a person is confident he can easily attain the desired success without thinking about failures and mishaps. It is a feeling of trust in your skills, abilities and decision making powers.
Remember confidence is an acquired trait that takes time and patience to cultivate it successfully but once you do so you will be able to forge a new and better path for yourself. It is the confidence that nudges a person to take viable risks that can change his destiny. Believe in yourself if you are interested in pursuing your dreams because it is self-confidence that can break the traditional mould and motivate you to do better in life.
How to Boost Confidence?
1) Identify your negative thoughts and replace them with positive ones
Some people struggle to find the confidence to tackle life effectively. They are apologetic, fumbling, nervous and disheartened because they are surrounded by doubts and fear of failure. Identify the negative thoughts and replace them with positive ones. Instead of thinking that I cannot do it say I will do it no matter what.
It is imperative that you pay attention to the pessimistic approach and curtail it immediately by positive affirmations. Yes, you will need to reprogram your mind but this will help you in seeing yourself in a much better frame. Write down the positive affirmations, for instance, I am successful, I can do it, I am worthy and everything is possible in this world. Repeat it until you have ingrained it deep inside your head. Remember identifying your negative thoughts and replacing them with positive affirmations is a great way to boost confidence.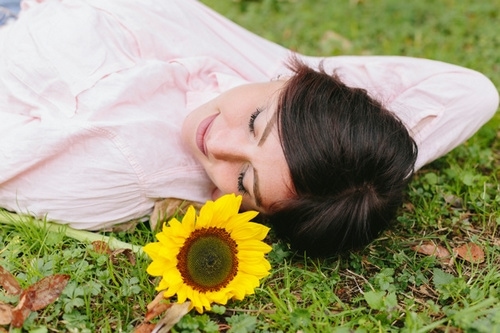 2) Take help of visualization
According to research, people who are in the habit of opting for visualization techniques are more confident than their counterparts. Such a simple technique but so beneficial is what an individual has to say about it. Just give yourself a few minutes and think about all the good things that have happened with you today.
Now continue the scenario and think about the things that you need to make happen so that you can achieve the desired success in your life. Once you program your mind to become positive you will easily achieve the necessary confidence to tackle the ups and downs with an optimistic attitude.
Once our mind accepts an idea it becomes relatively easier to approach it with natural confidence hence take help of visualization if you are looking for ways to boost confidence.
3) Plan and prepare
If you are looking for ways to boost your confidence then remember proper planning and preparation for a probable event can help you in maintaining your facade of confidence much better. People generally lose their confidence when they face sudden challenges or potentially difficult circumstances in life.
Plan ahead and give yourself the necessary time to rehearse and prepare so that you can maintain your level of confidence. An important way to increase your confidence is by practising your mannerisms in front of a mirror so that you come across as a confident individual at all times.
If you are looking for a job do your research, if you are on the verge of an interview determine your approach and your attire beforehand and if you are going to sit for an exam be prepared with your notes and studies. Back them with contingency plans and see the difference in your approach because you are now confident of handling everything that life will throw at you.
4) Identify your strengths and weaknesses
It is imperative that a person recognises his strengths as well as weaknesses if he is looking for ways to boost confidence. When you look at your strengths you automatically feel proud of yourself and this helps you to gain a better perspective in life. Why need to highlight your weakness might be the question in your mind.
Identify the weak points so that you can make a conscious effort to overcome them successfully. Write down about the things you are good at and also the areas where you need to improve. Once you have a better understanding it becomes simpler to develop strengths and manage weaknesses.
5) Use criticism as a learning experience
It is your own mindset which will determine whether you can handle criticism or not. Are you one of those weaklings that become disturbed if someone criticises you.
Better adapt your nature so that you start thinking of it in a healthy manner. Remember every person has a different mindset and approach in life and it is not possible for you to change his way of thinking. What you can do is listen to criticism in a healthy way, contemplate without lowering your self-esteem and use it as a learning experience.
Remember at the end of the day it is his personal opinion and must not have any negative impact on your life if you are looking for ways to boost your confidence.
6) Skills and knowledge
Until and unless a person is backed by necessary skills, knowledge and education he cannot strive for full confidence. Researching, learning and training are important tools that will help you to handle situations effectively in life. A person gains confidence because he knows how and why things are done.
It makes him aware and of course, prepared because he knows what to expect. When you have the theoretical knowledge it becomes easier to implement it in the practical atmosphere. In a professional environment when an employee goes through the training he gains the extra confidence that will always prove a bonus for him while handling situations.
Similarly, when a student is backed by proper knowledge he will not be afraid to sit in the examination hall. Learn and gain knowledge and skills if you are looking for ways to boost confidence.
7) Find a role model
Role models have the ability to increase your confidence levels to a greater degree. Find someone you meet regularly so that his presence can have a positive impact on you. He can be anybody from your circle of friends, family, peers, co-workers or others that you would love to emulate in your life.
Observe his habits, manners and the way he behaves with others in different situations. Talk with him to know him better and learn from every meeting. It is imperative to find and follow a role model if you are looking for ways to boost confidence gradually.
8) Take pride in yourself
Take pride in yourself if you are looking for ways to boost confidence. Think about your knowledge, skills and talent that have helped you in achieving desired success in life. Think about your traits, for instance, your compassion, your understanding, sense of humour, the ability to let go of things, and your balanced nature.
Now mentally take pride in your traits and also in your accomplishments. Focus on your admirable qualities and feel good about it. Accept compliments with grace and also accord others the same with respect. When a person responds positively to complements he sets a precedent that shows appreciation and positivity.
Celebrate your accomplishments with your near and dear ones with pride. Reward yourself with something that you have been desiring so that it will act as an encouragement for the future.
9) Be assertive and calm
Assertiveness and confidence are the same sides of a coin as it is the confidence that gives a person the power to become assertive in his dealings.
Stand for your beliefs and stick to your principles if you are looking for ways to boost your confidence. If you are confident then it is better to remain calm and assert yourself. No need to let the pressure affect you instead do what you feel is right. Learn to relax in adverse conditions because it is your calm and collected nature that will help you in dealing with every situation with aplomb.
10) Do not be arrogant
Some people have the misconception that self-confidence and arrogance are the same. No, they are entirely two different emotions. Arrogance is a negative trait that can prove detriment in the path of success whereas confidence nudges you to move forward even during adverse conditions.
Do not be arrogant in your dealings if you are looking for ways to boost confidence. No one likes a person who is arrogant and who does not respect others. Be sincere in your efforts, praise others, be polite and get involved with confidence and not arrogance if you want to achieve success in life.
11) Dress smartly
Are you lacking in the required confidence and are unable to handle situations in a positive manner. An important way to boost your confidence is by dressing smartly for every occasion. It is easy to portray yourself as someone important by dressing appropriately and grooming perfectly.
Take special care of footwear, accessories and gadgets besides the dress as it adds to the confidence of a person. When a person is perfectly attired it gives him a sense of power that reflects in his confident attitude.
12) Speak loudly and clearly
A person with low confidence will speak slowly, stammer, hesitate and keep his volume down. He will not try to draw attention towards himself.
Speak loudly and clearly if you are looking for ways to boost confidence. Remember loudly does not mean shouting just speaking at a reasonable pitch and tone so that the person listening does not have to stretch himself to hear the words. It becomes imperative to speak in a precise and clear manner to show yourself as a confident person.
13) Body language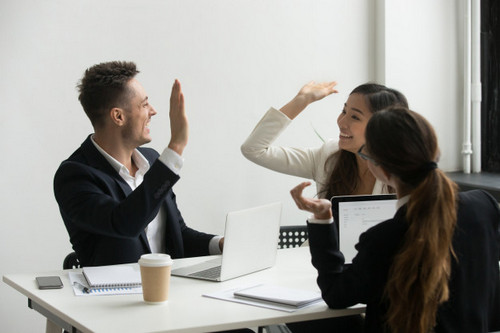 You can judge the level of confidence of any person by looking at his body language. If a person is lacking confidence he will tend to withdraw physically as well as emotionally.
It will look as if he has curled into himself whereas a person with high confidence will keep his head high, shoulders erect and body open. He will walk straight and tall, maintain eye contact and talk in a positive manner. You can adopt a positive body posture by practising it daily in the privacy of your home if you are looking for ways to boost confidence.
14) Be a frontbencher instead of a backbencher
A person lacking in confidence wants to merge in the background and will try to find a place at the back whereas a confident person will look at things in a positive manner and try to sit in the front row so that he can make his presence felt.
Remember important people aspire to sit in the front row and if you are looking for ways to boost your confidence it is better to change your attitude and start behaving positively.
15) Deal with your emotions
Deal with your emotions if you are looking for ways to boost confidence. If you are fearful of any situation try to control and confront your fear.
Be patient with yourself while dealing with emotional situations. Bounce from mistakes and do not let it impact you in any negative way. A confident person will deal with the unpredictable nature of life with a firm belief that everything is going to be all right in the near future. Reaffirm your beliefs and strive for mental, emotional and physical well-being if you want to gain the confidence to deal with life.
16) Act confident
Confidence is an acquired quality and it is imperative to act in a confident manner every time so that it becomes a habit. Smile and show your self-belief to the world if you are looking for ways to boost confidence. Visualize yourself in difficult situations and practice so that your body language and posture shows your confident attitude to the world.
Imagine yourself in front of a large audience and rehearse your manners, speaking ability and body language. Remember practice makes perfect and the world will see whatever you want it to see.