An independent contractor who operates from his home office and not the client's office is referred to as a virtual assistant. He offers numerous services that often include managing events, scheduling appointments, marketing tasks, and even errands of personal nature so that his client can have some free time to himself.
Other services include researching, tutoring, travel arrangements, email management, project management, data entry, customer service, counseling, consulting, programming, etc.
Understanding the concept of a virtual assistant
If you are looking for ways of how to become a virtual assistant, you just need an online connection and an opportunity to do some excellent work for individuals, business organizations, or entrepreneurs.
If you think that the job does not pay much, then think again. From 10 dollars to 100 dollars per hour is a widespread salary of a virtual assistant, and it can even be more if he has some special skill or is providing some exceptional services.
Most of the players in this field have set their rates as per their skill and the demand for their services in the market.
Types of a virtual assistant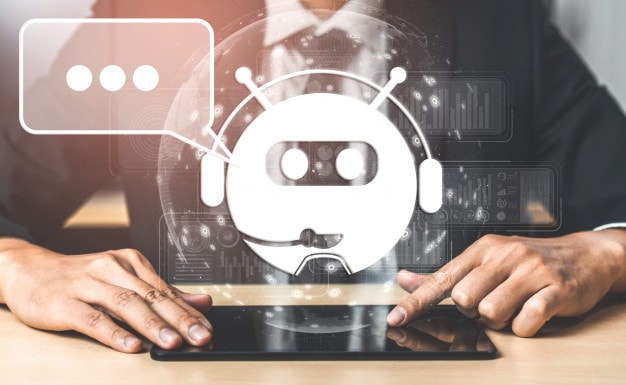 A virtual assistant can be either an employee or an independent contractor depending upon the requirements.
The independent contractor keeps the rein his hands and is the one who chooses his clients and sets his rates as well as terms and conditions of working. He is the boss, and the money earned goes directly to his account. The disadvantage of being an independent contractor is that sometimes the responsibilities become too much. He is the one who will have to bring in clients, build his business from scratch and pay his taxes, Medicare, and social security by himself.
The virtual assistant who works as an employee has no additional responsibilities. The job is picture-perfect for individuals who prefer a typical routine. It is the responsibility of the employer to match the employee with new clients and provide a platform for him to work.
There is already an in-built support system in place to look after the interest of the employee. The disadvantage of being an employee is that he does not have much flexibility, as the employer predetermines all his actions.
Reasons for becoming a virtual assistant
There are numerous reasons Some of them are as follows
One of the top reasons individuals are interested in how to become a virtual assistant is so that they have the freedom to work from anywhere they want.
A virtual assistant does not have to adhere to a fixed schedule, and this is the reason he wants to know more about how to become a virtual assistant
Running your business is a rewarding experience, and this is why individuals tend to opt for this as a career choice
The job of a virtual assistant is empowering and has proved one of the top reasons for people to tilt towards it
The cost of starting a virtual assistant business is minimum, and that is an excellent factor for several people to become a virtual assistant
How to become a virtual assistant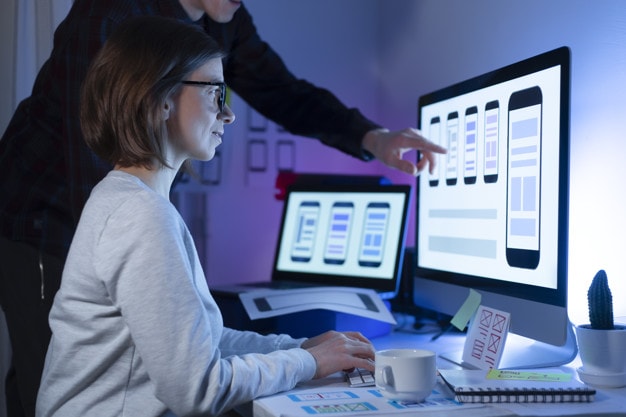 The various steps involved in how to become a virtual assistant are as follows-
1. Modus operandi 
If you are looking for how to become a virtual assistant, then the first step is to choose your modus operandi. Do you want to become an employee, or are you one of those people who get stifled by constant supervision and are interested in being your boss? It is time to make a choice and decide between an employee and an independent contractor.
The former has boundaries and likes to receive direction whereas the latter is a businessman at heart who loves full control and the constant hustle and bustle of managing his activities
2. Put the onus on yourself 
If you are looking for how to become a virtual assistant, then the focus should be on yourself. Introspect and list the number of skills you are good at and the ones where you excel.
There are many duties that a virtual assistant can perform; hence there is no shortage of jobs. Focus on the ones that you enjoy and are simply very good at. Highlight these skills to impress prospective clients.
3. Create a website 
If you are an independent contractor who is looking for how to become a virtual assistant, then for him, the first step is to create a website. How are clients going to find you? Well, this is why an online presence is necessary because it helps to create a physical presence via a website where interested parties can easily find you.
The site will display your experience, skills, and even the names of previous clients in some cases for reference. Sometimes the virtual assistants who have opted to become employees also create a website so that people can know about them, and it can prove a boon for future dealings.
4. Use social media 
It is the world of technology, and social media simply rules the world. More and more people are active on platforms like LinkedIn, YouTube, Pinterest, Twitter, and Facebook, and this has become a hub for networking and finding the right kind of person for your requirements.
Track and keep a record of the sites where your potential clients hang out and devote extra energy, time, and effort on those sites if you are looking for how to become a virtual assistant.
5. Networking 
Try to become a part of the group that has virtual assistants as its members. It is the best way to know and get inside information about the various tricks and tips that other members might have upon their sleeves.
Become friends so that they can be your support group in times of need. They are the ones that will understand the pressure of your job and offer the best advice to get through unpleasant or tough situations.
You can also check their websites and know about their modus operandi so that it might prove helpful to you in the long run. If you are looking for ways of how to become a virtual assistant, then networking is one of the most useful methods at your disposal.
6. Offer top services 
A client who is happy with your services will prove your biggest advertiser because one of the most popular methods of publicity is through word of mouth. The best part, well it is free. If you are looking for how to become a virtual assistant, the best way is by offering top services.
A happy client will talk in his circle and recommend you to other people. These will help in creating a good client base without spending a dime on publicity.
7. Ask for feedback 
If you are looking for how to become a virtual assistant, then it is essential to know your good points and the ones that need polishing. This can happen via feedbacks. Ask the clients you have served if there is anything they did not like or would suggest improving upon.
Take all the feedbacks constructively, especially the ones that point to your weakness as it will help you with your endeavor of how to become a virtual assistant that will be most in demand.
Advantages of a virtual assistant
The advantages are as follows
The virtual assistant has his equipment, workstation, and software that he will need to work for you. The client will not have to pay for office space, equipment, utilities, internet, software, traveling, food, as well as all the related expenses that come with hiring a new employee.
If you have an employee, you will have to pay him every month, but a virtual assistant is paid hourly. The client does not have to pay for the time when he is not working.
The client can delegate lots of responsibilities to the virtual assistant, and this gives him some free time that he can utilize it as per his wishes
Virtual assistants handle several clients, and they become masters at organizing workload and managing time. This is an advantage for the client as more work is completed in fewer hours
The virtual assistant is a dab hand at new technologies as he takes their help in gaining efficiency in his work and improving productivity levels.
Virtual assistants are highly qualified and often have several skills at their disposal. This is a great help for the client who might require a different service at a moment's notice.
Virtual assistants are flexible by nature, and this flexibility is a blessing in disguise for the client
Clients often outsource virtual assistants from developing countries as the pay is less. This proves advantageous for them in monetary terms
Some virtual assistants are from a different time zone. While the client sleeps, he has completed all the necessary work. This saves a lot of the clients time the next day
The virtual assistant is a professional, and his area of work is more focused. This proves advantageous for the client
Disadvantages
The disadvantages are as follows
The virtual assistant works from his residence and charges you per hour or day. It becomes challenging to keep track of his movements virtually, and sometimes the client has to pay even for the non-working hours
In case of power failure or net problems, it becomes challenging to maintain a connection with a virtual assistant. If the client requires emergency service at such times, then he is in for a disappointment
Necessary information might be lost in transition as all the work is completed virtually, and a break or failure in the communication channel can thus have serious repercussions.
There is no personal supervision in the case of a virtual assistant as he is working remotely. The client cannot supervise on a daily or weekly basis and often knows about the task after its completion. There is no scope to make any viable changes in the middle of a task.
It is not possible to create a one-on-one relationship between the client and the virtual assistant that will test the waters of time
Sometimes the virtual assistants' are from different demographic locations, and it can cause language, social and cultural barriers between them and the client
A virtual assistant handles several clients at a time, and there is often a question mark on his commitment and dedication to clients. It looks as if he is more concerned about earning money than the problems of the clients.
A client often passes confidential information to his virtual assistant. The chance of misuse or breach is higher in such a scenario
Conclusion
The objective of a virtual assistant is to provide necessary help to his clients whatever the tasks might be. He is a professional that takes on challenging work and is available at times of need. Hire the right person for the job after due diligence if you want to make your life free of excessive and tedious work.
If you liked this article, we bet that you will love the Marketing91 Academy, which provides you free access to 10+ marketing courses and 100s of Case studies.