Blogging is ideally the most reputable means of earning money. However, that would not make it the easiest method of earning money, though. That doesn't mean you would not earn money as you have been planning. Commitment is the key to success and if you are committed enough to work hard, there is nothing that can stop you from earning a thousand dollars per month from blogging.
The first step towards becoming A Pro-Blogger is to transform yourself into a full-time blogger. In fact, a professional blogger makes his or her living from blogging. How can you become a professional blogger? Though most of the successful bloggers may not be willing to divulge the details, hopefully – we can disseminate some information on the tips you can follow to become a professional blogger.
How To Become a Pro-Blogger?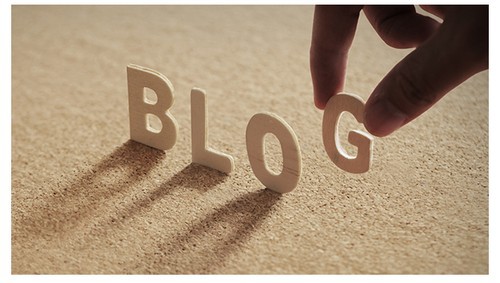 Well, becoming a professional blogger is akin to a job. In fact, you work hard to be A Pro-Blogger. Possibly more than how you would when working for others. In fact, you may even need do work more than you would have if you are working for someone else.
If you are seeing it as a fun opportunity where you work a little and have fun, you may need to look elsewhere. You have to be ready to work hard and if you are ready for it, nothing can stop you from becoming A pro-blogger.
We assume the tips here should guide you on becoming A Pro-Blogger. But, please remember that the exact way you can employ will depend upon your own intelligence and working practices. We are acting here just as a guiding force for your transforming into A Pro- Blogger.
1) Content is The King
Well, content has been the king since long. People come to your blog searching for information. If you can provide the high-quality content, they will keep coming back to you. Returning visitors are your biggest strength.
If you are able to bring in as many returning visitors as possible with engaging content, they will bring more such visitors along with them. Ensure that you can create quality content. Of course, you may not be able to reach the level that authority websites do, but try emulating them to the most possible extent. Focussing on the right kind of header or title is most important to evoke interest in the minds of your readers.
And always write original content. Don't ever try to copy anything from anyone. Try to have something unique in your writing or in your blog which can differentiate you from other established bloggers.
2) Get Knowledgeable about Marketing Tools
Professional internet marketing is the key to become a professional blogger. Just creating high-quality content may not be enough; you would need to market your content.
Gaining enough knowledge- at least basic – in important online marketing techniques can be your right way to achieve success. Some essential information you may need to have…
Considerable knowledge of SEO (Search Engine Optimization).
Essential knowledge of graphics applications. Knowledge of Photoshop and similar tools may be an advantage.
Creation of professional quality of videos.
Using multiple social media services to your advantage.
Excellent grammar and writing skills. Using tools like Grammarly or Hemingway apps will improve your quality of writing.
Working knowledge of analytical tools like Google Analytics and Webmaster tools.
Knowledge of Google algorithms and their effect on your niche.
Promotion techniques for making your blogs popular enough.
These are just a few of the techniques you need to arm yourself with. You can master a few more techniques once you make a beginning.
3) Proper Advertising
Guest blogging is the right way to get your blog advertised. Get the big names to do guest blogging on your site. Featuring well-known names contributing to your blog can go a long way in enhancing the performance of your blog. You can also write as a guest author on other established blogs which will help you in getting established in the market and some referral traffic as well. Also, the links you will get to your own blog by guest posting will help you in ranking higher in search engines also.
The title of your blog should be your gateway to your introduction. An attractive brand name is what would make your blog a success. If you have a network of bloggers or a group of them in the same niche, it would be a great idea to join them.
Share your content across multiple platforms. This will provide you with the much-needed exposure. Another important aspect of advertising your site and the content therein is through indulging in proper SEO. Yes, Google is your best advertising medium by any standard. Given the fact that Google contributes to almost 80 percent of the website traffic, it would be essential to involve Google in your advertising campaign. Create Google+ pages for your brand. Adding G+ share options on your posts is another added bonus technique in advertising your blog.
4) Proper Planning
Planning is an important aspect of any business. Of course, it is even more important if you want to be a professional blogger. You can easily become a professional blogger if you can indulge in an effective planning.
Some essential elements of an effective planning will include –
Calculate the outgoings and arrive at the income needs in smaller parts like weekly and monthly payments.
Opt for the professional software instead of going with the free versions. This will help you a better experience and productivity.
But remember, the action is also very important. Planning will get you nothing unless you act on what you have planned.
Conclusion
Well, becoming A Pro-Blogger needs a lot of preparation from your end. The first thing in that direction is to start blogging in a niche that really interests you. If you do not have enough interest in what you are doing, it may not be an efficient option to begin blogging into it to make a living. Start working in a niche you love and build your blog. Once you are sure, you can consider giving up your regular job and indulge in full-time A pro-blogging.
When you are finally ready to indulge in Professional blogging, the tips and options we have outlined here should be helpful enough for your needs. Do follow the trips and tricks featured above and you can be assured of a fair chance of success in achieving the goals.