Millionaire is a small word but has so much potential. Are you dreaming of becoming one in the near future? Are you waiting to cash a lottery ticket or do you want to start working on it to become one? Remember earlier you start planning and walking towards your dream early you will be able to achieve it. You need proper guidance if you are interested in becoming a millionaire.
The first trait that a potential millionaire need is perseverance to keep moving forward in adverse conditions. Right attitude, positive mindset, strong willpower, soft and hard skills, full focus and in-depth knowledge are some other characteristics of a millionaire. Develop and hone these traits to perfection if you are interested in fulfilling your desires.
1. Current financial status
It is important to know about your current financial status before you start making plans for becoming a millionaire. Write things down so that you can understand them better. When you see how things are you can evaluate and understand them better. Now you are in a position to make appropriate changes that can help you in your endeavours if you are looking for ways to become a millionaire.
Be clear about your full income and earnings, establish your expenses and make sure that your savings are more than enough. Create a financial plan that can be a guiding force in the days to come. If you are not satisfied with your financial status do not be disheartened because you need to make a few positive changes to come back on track.  
2.Increase your current income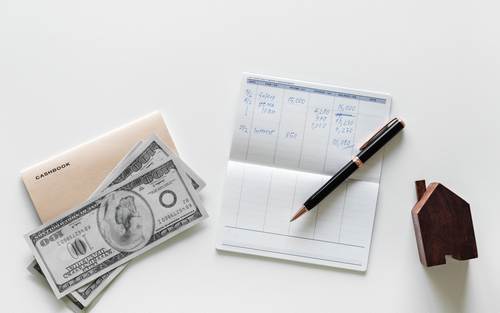 It is not that you cannot become a millionaire in your current income; it will simply take ages to do so. If you are looking for ways to become a millionaire then you need to find other means of income besides your present one. You have created your financial goals and are aware of your current financial status. You just need to work on the means of achieving your desires.
This is possible by creating opportunities to increase your current income structure. Find out whether you have any opportunities for extra income in your present job. Maybe you are due for a raise that will put you in a higher income bracket. You can also consider earning extra money by doing side jobs or commission work. If you are skilled in any activity you can offer freelance consultancy or start working part-time on another job.
3. Start saving
Once you have devised a means of extra income, you need to start saving so as to pool it for a rainy day. Start with two accounts, one for short term period from which you can take out money during emergencies and one for long-term that will be fixed and you will not be able to take out anything for a considerable time period.
It is important to have an emergency saving account so that you do not fall on any debts during adverse conditions. Debts have a way of dragging you deep down in the ground where you have to say bye-bye to your dream of becoming a millionaire. Hence avoid debts and start saving if you are looking for ways to become a millionaire.
4. Start learning new skills
Becoming a millionaire is not as easy as thinking of becoming one. Discipline, perseverance, time, capital and luck are some important tools to help you in your pathway to success. The most important key to achieve success is via your skills and knowledge.
If you are looking for viable ways to become a millionaire you need to develop and enhance your current skills to gain perfection. This will help you in becoming an expert in your field and you can find new sources of income through it. You can easily do so by attending lectures, events, and conferences during free time, reading through online sites and taking extra classes during evenings or early mornings.
5. Work smarter and seek new opportunities
Identify your competitor and determine how hard they are working. Remember the key to success is in working smarter not harder. A labourer works very hard but does he earn more than the employee who manages everything from his desk? No, then start using your brain if you are looking for ways to become a millionaire.
Put your onus on work productivity by efficient handling. Try to find new opportunities that will enable new sources of income. Maintain your outside contacts and ask for new opportunities to your trusted friends and family members. Invest your spare time so that you can create opportunities and try to fulfil them to your satisfaction.
6.Stay away from negativity and encourage positivity
The negative mindset has the ability to have a direct impact on the person he is interacting with. Stay away from such people as they will try to influence you to their way of thinking.
If you are looking for ways to become a millionaire you need to surround yourself with people who believe in your capabilities and are sure that you will be able to attain your goal. Talk with like-minded people and with people who are smarter than you and can prove role models. The positive mindset and energy boosts your confidence and ensures success in life.
7. Take calculated risks
You cannot always play safe. There will be times when you need to make decisions that will seem risks but remember these are calculated risks and have the ability to give higher returns. Do not gamble make thorough research and then come to a decision that you think might prove worthwhile.
Evaluate the possibility of failure and think whether you are capable of bearing a loss. If the answer is yes, then go for it. Sometimes the risk pays off and in some cases, it might prove a disaster. Do not lose hope and start again if you are looking for ways to become a millionaire.
8. Be frugal
Remember a person who is millionaire did not become so by being extravagant. You need to become frugal at least at the onset if you are looking for ways to become a millionaire. Spend in a limited manner and cut down on your expenses so that you can save the maximum amount.
Instead of branded items start buying second-hand quality items that have still a lot of wear left. Pool and cut down your travelling expenses. Look out for coupons and avail the discount facilities. Cut down on unnecessary expenses like restaurant bills. Do it for a month and see the difference in the amount you have been able to save. Make it a long-term habit so that you can be nearer to your desire of becoming a millionaire.
9. Start investing
Only savings is not enough if you are looking for ways to become a millionaire. You need to invest and reinvest if you are determined in your efforts. Becoming a millionaire and staying so is a huge responsibility. It needs proper planning, hard work and of course investing your savings. Find ways of investment and make sure to research every detail of the scheme.
Beware of frauds. Divide the money you want to invest and opt for short-term, mid-term and long-term investments. You can start with a small or a reasonable amount at the onset and gradually increase so as to boost your investment opportunities.
10. Stay in control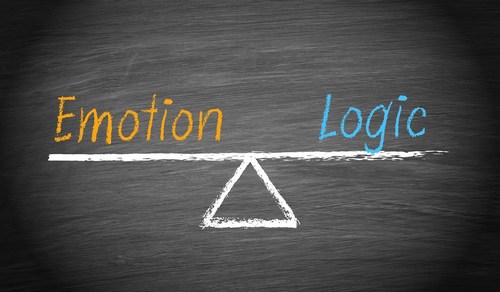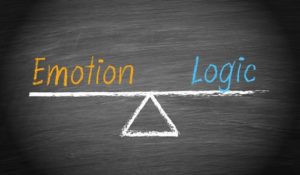 A person who is looking for ways to become a millionaire always stays in control of all its financial dealings. He manages all aspects of his financial plan from earnings, savings, expenses and investments personally to keep his eagle eye on every detail. Do not trust blindly the people you have employed for your help. They can make mistake as it will not harm them personally but can you afford it. Hence stay in the driver's chair if you are determined in your efforts.