Stress is a part of life and everyone goes through this normal reaction in different ways. For some people it is no longer a common occurrence instead takes the face of a dangerous situation.  It then has a direct impact on the emotional, physical and mental health of that person.
Bear in mind stress is a negative force and can lead to fatigue and depression. It can derail your personal and professional balance. Make viable changes in your life if you are interested in living a stress free life. Stress can sabotage best-laid plans in a minute.
Develop skills and habits to manage stress so that you can lead a stress free life. A clear and stress free mindset is healthy and increases the efficiency and productivity of an individual.
1) Accept and stop judging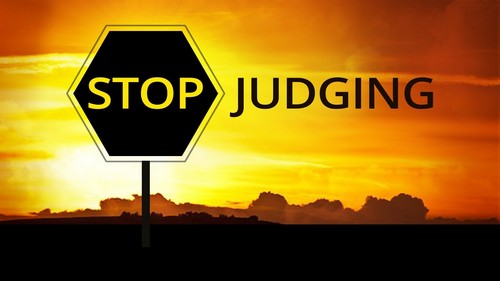 Everyday life throws new challenges at you and it is not easy to handle every one of them in an efficient manner. It creates undue pressure on the mind as well as body and results in anxiety. Take tangible steps if you are looking for ways to be stress free.
Recognize that you are stressed and accept the fact. Do not judge yourself harshly for the emotional distress instead try to counter-attack the negative energy by positivity.
Observe how you are feeling and take steps to get rid of this emotional disturbance. Cultivate the habit of seeing things in an objective manner to overcome stress in your life.
With time you will start recognizing the patterns that lead to stress and will be able to avoid them successfully to lead a stress free life.
2) Have a good laugh
You must have heard the proverb laughing is the best exercise that you can indulge in. Yes, this powerful tool is considered an apt medicine by one and many especially when you are stressed.
It automatically reduces the levels of stress hormones once you start finding humor in situations. Discover ways to have a good laugh so that you can eliminate stress from your life. See a movie, a humorous serial, a comedy show or even a romantic comedy to feel better.
You can also relax by talking and laughing with your friends and family. This will help you in regaining your equilibrium and you will be able to lead a stress free life.
3) Take meaningful breaks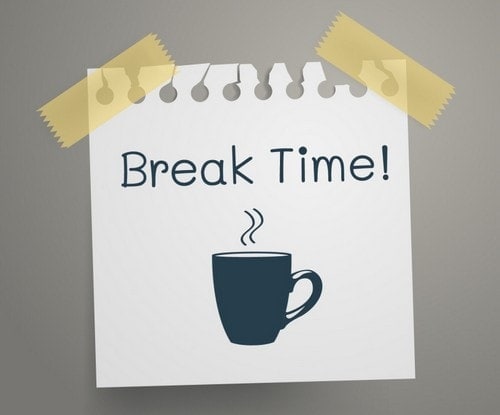 Take meaningful breaks if you are looking for ways to be stress free. We all lead a hectic lifestyle where stress is very common. When you start feeling overwhelmed remember it is the time to take a break so that you can recuperate.
It is not necessary to take a 1-2 hour break; even a short break of 5-15 minutes will have the capacity to refresh your mindset. Listen to music, take a walk, read something, talk to a friend, take a coffee break or simply put down your head and close your eyes.
Try different tactics every day until you realize which activities are best for you. These relaxing activities will help you in eliminating stress and regaining your focus once again so that you can work efficiently.
4) Keep away from judgemental people
Be authentic in your endeavors so that every step seems genuine. An important way to be stress free is by leading a fulfilling life. This is possible by keeping away from judgemental people. Do not take their opinions to heart.
Remember if they express an opinion it is their personal thought and has no bearing on you. Understand and accept that you cannot please everyone in this world and once you do so you will be able to lead a stress free life.
5) Prioritize your goals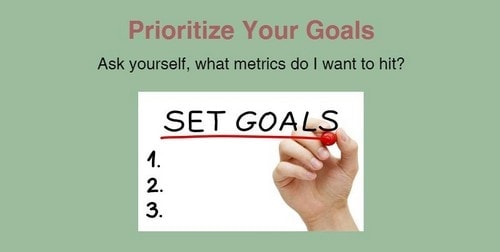 Prioritize your goals if you are looking for ways to be stress free. Create a planner and jot down the important things that need to be completed. Mention the timeframe and arrange them in the order of importance.
Is there some work that you can eliminate to achieve some free time, can you delegate it to others, which one is most urgent and which ones can wait are important questions that you need to address and write down. It is necessary to prioritize your goals in order to complete them within the deadline.
This will reduce your stress levels and help you in achieving a productive life.
6) Eat and sleep well
Healthy eating makes a person more productive as it increases his energy levels. Stay away from unhealthy items like processed food, sugary items, alcohol, coffee, and chocolates.
Avoid junk food and eat healthy items like fresh fruits and vegetables. Every scientific journal emphasizes the importance of eating a balanced diet with proper proteins, vitamins, and nutrition for healthy living. Eat three full meals daily and do not skip breakfast as it is considered the most important meal of the day.
Sleep deep and tight for at least 8 hours straight so that you wake up fresh and stress free in the morning.
7) Maintain a journal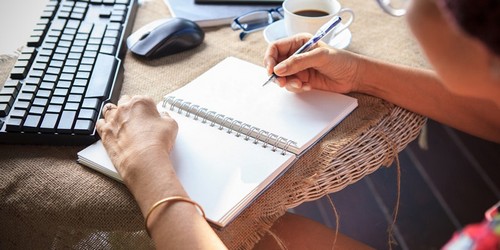 According to research keeping a journal is an important way to be stress free. Our mind can conjure different scenarios quite easily. Remember most of the stress that you are feeling is just an emotion and is not based on facts.
Take out some time and write your feelings in a journal. Write about the reasons for your stress and what triggered it in the first place. Remember how we dump trash in the can and this journal will work in a similar way.
When you write and document something you are taking it out of your head and dumping it in the trash can or in this case your journal. You have now successfully eliminated all your negative thoughts from your head. This will lighten your heart, soul, mind, and body and will help you in leading a stress free life.
8) Physical activities
Physical activities are considered stress busters because during work-outs our body releases endorphins that can actually decrease the level of stress. Stretching out the body during exercises stimulate hormones that increase the rate of metabolism.
Hitting the gym is a great way to be stress free. Simply sweat the stress out of your body because it gets your blood level flowing at a brisk pace. You can also take part in simple exercises like going for a long run or making jogging an integral part of your daily routine.
Boxing is also considered a stress-reducing activity hence let off a little steam. Take part in any physical games like cricket or football to let off the extra energy.
9) Meditation and deep breathing
Meditation and deep breathing are proven methods of reducing the levels of stress in the human body. If you are looking for ways to be stress free you cannot find anything better than them. Find a quiet corner, place your mat and sit in the correct posture with your legs crossed.
Now sit straight and start by rhythmic breathing. Slowly and steadily empty your mind of every negative thought. Once you start meditation and deep breathing you will realize its impact on the body and mind. It increases the focus, regulates emotions and helps in maintaining a positive outlook towards the world.
10) Self Care
We all become so busy in our life that we fail to take care of the most important person in the world and that is our own self. Everyone needs some "me" time where he/she can pamper himself/herself. Take a sauna bath, get a massage done, go and watch a movie, go to the stadium to watch a sports match, or simply have uninterrupted sleep.
The actual idea is to relax your body and mind with an activity that you find pleasing. Remember you have unlimited options and if are really looking for ways to be stress free you need to take care of yourself. Pampering and relaxation techniques are necessary tools to lead a stress free life.