Human life has become so hectic that it is like stealing a few minutes for yourself if you want to simply relax and rejuvenate. Our frenzied lifestyle leaves us frazzled and disgruntled at times because the body and mind are unable to keep up with the continuous stress and workload. It becomes imperative to find means and ways to relax for a few minutes.
Do not get carried away because it is imperative to relax after working excessively. If you do not take out time to catch your breath and relax you can face severe repercussions. It is most likely that your mental and physical health will start suffering and ultimately deteriorating causing you harm.
How to Be Relaxed?
1) Plan ahead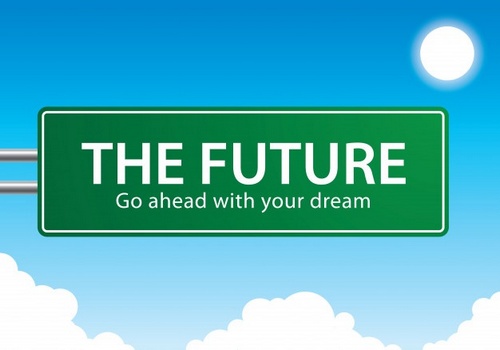 Pressure and uncertainty are an integral part of our lifestyle and it is necessary to deal with such stressful life by taking out some time for yourself so that you can allow your mind and body to shut down and relax. Yes, you need to deal with adverse conditions and serious challenges, but not at the cost of your health. Remember when you are stressed you are not working at your full potential.
It is only when your body is relaxed and your mind is calm that you can take viable decisions that will prove fruitful for both your company and yourself. If you are working in stressful conditions on a daily basis you need to plan ahead if you are looking for ways to be relaxed during the day. You are aware of the pressure you will be facing so decide beforehand the ways to tackle it. Make sure to follow on your plans on a regular basis if you want to maintain your health.
2) Meditation
The world has become fast-paced and is on a continuous move. You are facing lots of responsibilities and the demands of the day start even before you open your eyes. Sometimes the tension gets to you and does not allow a peaceful sleep. This strenuous pace can have a serious effect on your mindset because after a time the pressure will start affecting the brain directly.
One simple solution for this mind-boggling problem is meditation. It has been acknowledged all over the world as the best method of relaxation. It is easy to learn and follow. Sit down in a quiet place with your legs folded and eyes closed. Focus on your breathing and try to remove every thought and negative energy from your body.
Try to maintain a steady rhythm and let everything slowly dissolve away from your consciousness. It is just you and your positive surroundings. Meditation is one of the easiest ways to be relaxed hence go for it for a peaceful mindset.
3) Exercise
Are you one of those intelligent people that relate relaxation with doing nothing? If yes, then let me tell you that when you are stressed your body needs to remove the excessive energy. How is it going to do so if you are simply sitting around?
The best way to be relaxed is by maintaining a regular exercise regime that will remove the stress from your mind and body with help of physical labour. You can start jogging, running, or going to the gym if you are looking for different ways of exercising.
Your body gradually starts calming down and gaining the desired peace. It will also reduce anxiety levels and boost your overall well-being. You will be able to sleep peacefully and this will take your mind away from the regular problems of daily life.
4) Listen to music
Music is considered a soothing balm for the soul as it has the ability to remove stressful thoughts from our mind. If you are looking for ways to be relaxed then start listening to music or lyrics that you favour. Take a few minutes and sit back.
Switch on the music and let it wash over you so that the brain calms down. You will find all the worries melting away from your body and mind. Listen regularly and make it a part of your daily routine if you are really interested in lowering your stress levels.
5) Encourage hugs and cuddle
Having a good old hug is the best way to de-stress yourself if you are looking for ways to be relaxed. Encourage the habit of hugs and cuddle so that you can feel the warmth of other person and reduce your own stress levels.
A hug is known to remove stress, anger and negative thoughts from the mind and encourage positive and good mood. A cuddle is often termed as a mood buster because when you cuddle with someone you love, you are opening yourself to feel his positive energy. The stress levels automatically fall away and give you a chance to relate with your near and dear ones.
6) Embrace nature
There is nothing beautiful and peaceful in this world than nature at its glorious best. A simple walk in a garden or a park has the ability to lift your mood and remove all negative energy and thoughts from your vicinity.
When you are bogged down with too much work and feel as if your emotional and mental health is about to give away step back from all the pressure. Find a place that is soothing and will gradually help you to realize that you are back. Sit for a few minutes and let nature do what it does best. Embrace each other and create a connection. You will feel glad because it is one of the best ways to relax and find your balance in life.
7) Have a good laugh
You must have heard that laughter is the best medicine. It has been known to reduce anger and stress levels considerably if you are looking for ways to be relaxed. Several places offer laughter therapy as part of their classes to relax the human body.
Embrace laughter and humour in your life. You can watch a comedy show or a funny video to chill out and unwind. Even the anticipation of a good laugh has the ability to loosen up you gradually hence opt for it to lead a serene life.
8) Make your personal space comfortable
A comfortable personal space is imperative if you are looking for ways to be relaxed. Make your residence your sanctuary. Remove all the unnecessary clutter and keep the place clean. Use scented candles as part of relaxation methods.
Add essential oils to your bath. Place a recorder at hand so that you can listen to soothing music whenever you want. Spray a bit of rose water or room spray to enhance the ambience of your house. Remember all these are stress-busters and help you to relax easily.
9) Close your eyes and relax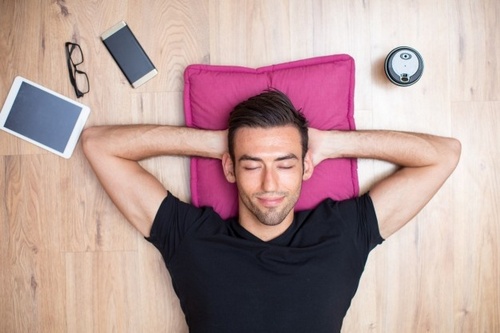 Take a quick break from your chaotic lifestyle and simply close your eyes. If you have the time you can opt for a nap and if not then a short power nap. If you are at your workplace simply sit back and relax on your chair with your eyes closed.
Take a deep breath and let go of every thought from your mind and body if you are looking for ways to be relaxed. You can also use creative visualization in the meantime and think of something good that will help you to regain your equilibrium and maintain your focus. These are called daydreams and have proved quite useful as a relaxing technique.
10) Pamper yourself
One of the best ways to relax is to pamper yourself. If you can afford it then go out and treat yourself to a day of pampering. Go for a relaxation massage, mud bath/ sauna bath or any other relaxation technique you prefer. You can visit a beauty salon and treat yourself to your preferred treatment.
If it is not in your budget then you can treat yourself at home by lighting some aromatic candles, having a relaxing bath and listening to some soothing music.